NISEKO Rules
Niseko Rule
Niseko used to have the highest number of fatal avalanche accidents in all of Japan.
The Niseko Rules were implemented in order to reduce and prevent accidents backcountry areas. Our community respects your freedom to ski/snowboard, but we are also deeply concerned about your safety. All resort users must obey the following rules for the safety of everyone.
Always use gates when entering backcountry areas.
Do not duck boundary ropes.
Everyone skiing/snowboarding in backcountry areas should wear a helmet and carry an avalanche beacon.
Backcountry skiing/snowboarding is prohibited when gates are closed.
Never enter off-limits areas at any time (except for official rescue and research operations).
Elementary school children are not allowed in backcountry areas unless accompanied by an elder companion.
---
SUPPLEMENTARY SECTION
A minimum of ¥100,000 will be charged for search and rescue operations in backcountry areas.
Rules violators may be banned from using the resort facilities by having their lift-pass confiscated and/or refused to reissue a new pass.
Many past accidents have occurred during bad weather conditions. Always be cautious and never overestimate your self or equipment. Make sure to obey the ski patrol's instructions. Beware of crevasses and trees. Mountains are never 100% safe.
The Niseko Avalanche Information is the area's official information. The hazard level is estimated using systems and methods developed by the Niseko Avalanche Institute.
Carrying an avalanche beacon, a probe and a shovel is very highly recommended. This equipment may save not only your life but your buddy's too.
---
Niseko Avalanche Information
http://niseko.nadare.info/
Niseko Annupuri Avalanche Prevention Committee
Niseko Town Hall Commerce & Tourism Division
TEL: 0136-44-2121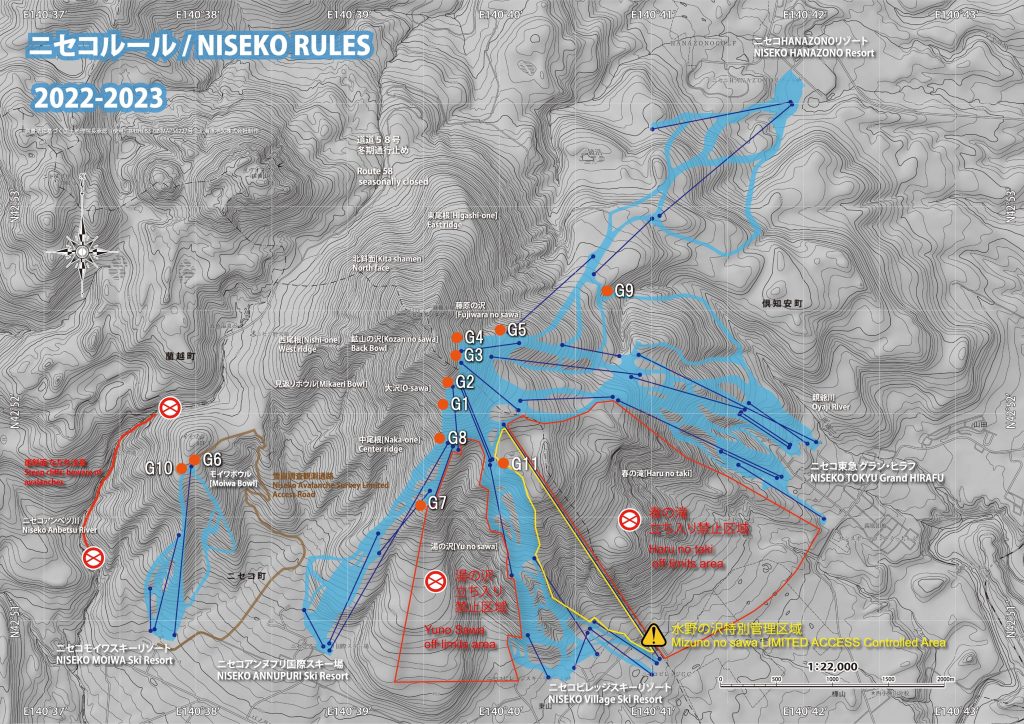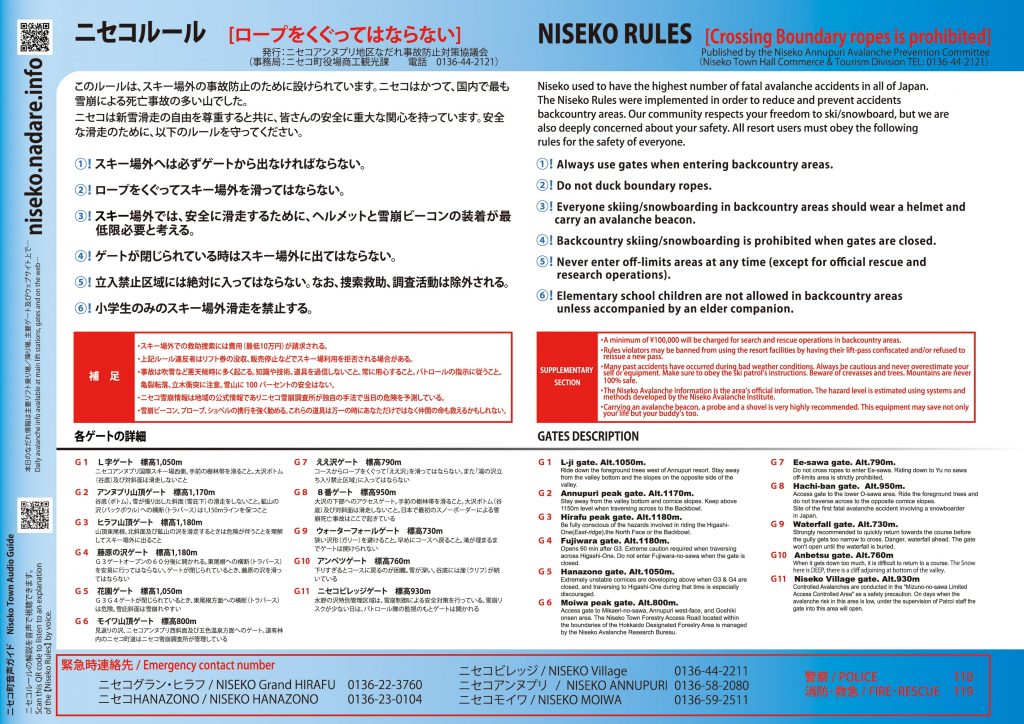 SUBSCRIBE TO OUR NEWSLETTER
Copyright © 2019 Niseko United.日本語