When you think of a Niseko winter holiday, you probably think skiing and snowboarding down the slopes of Mt Annupuri. But there's actually so much more to do in the snow-covered months, whether you're a thrill seeker or like things a little more laid back.
Niseko's plentiful snow and varied terrain make it the perfect winter adventureland – throughout the four resorts of Niseko United there is a wide range of winter activities on offer for all ages and abilities, and ranging from low-key and relaxed to high-adventure. Here's a rundown on the fun you can get up to, on and off the mountain.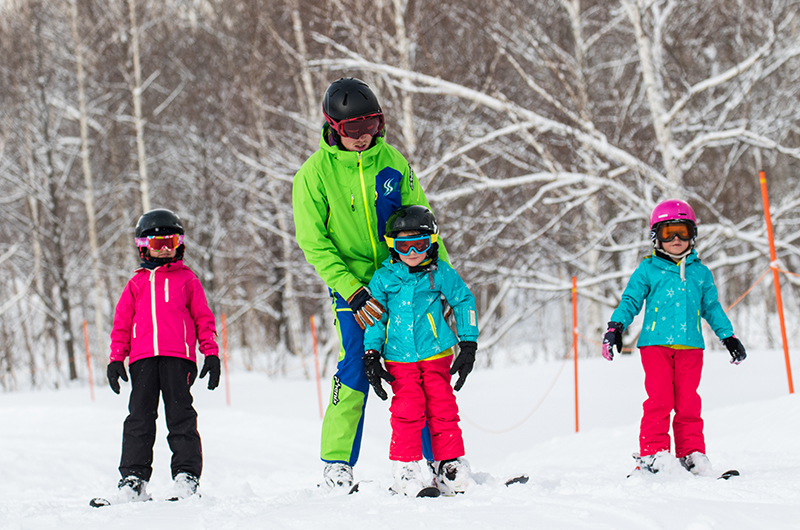 Ski and snowboard lessons
Lessons aren't just for beginners – whether you've never skied/snowboarded in your life, or you're competent on the slopes but looking to improve your skills, there are lessons to suit everyone.
All four Niseko United resorts have their own ski schools with world-class international instructors and excellent additional facilities. There are lessons to suit all ages and abilities – from kids to adults, absolute beginners to seasoned pro, private and group – you're sure to find exactly what you need. Just make sure to check language requirements as some of the schools only offer English-speaking instructors for private lessons.
Hanazono – Niseko International Snowsports School (NISS)
Hirafu – Niseko Grand Hirafu Snow School
Annupuri – Niseko Annupuri Ski & Snowboard School
Niseko Village – Niseko Village Snow School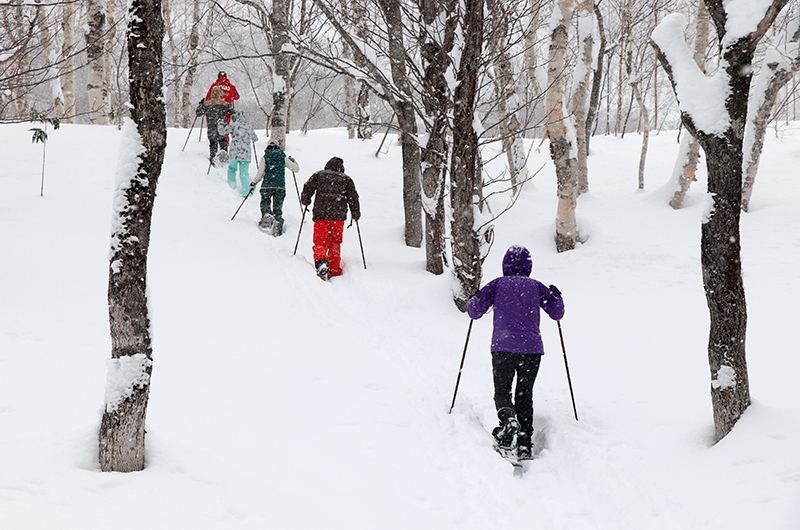 Snowshoeing
A guided snowshoe tour is a great way to explore the surrounds of Niseko at a slower pace. An activity suitable for the whole family, you'll don a pair of snowshoes, grab a pair of walking poles, and set out on foot to experience the beautiful forests and fields surrounding Niseko.
Niseko Village Guided Snowshoe Tours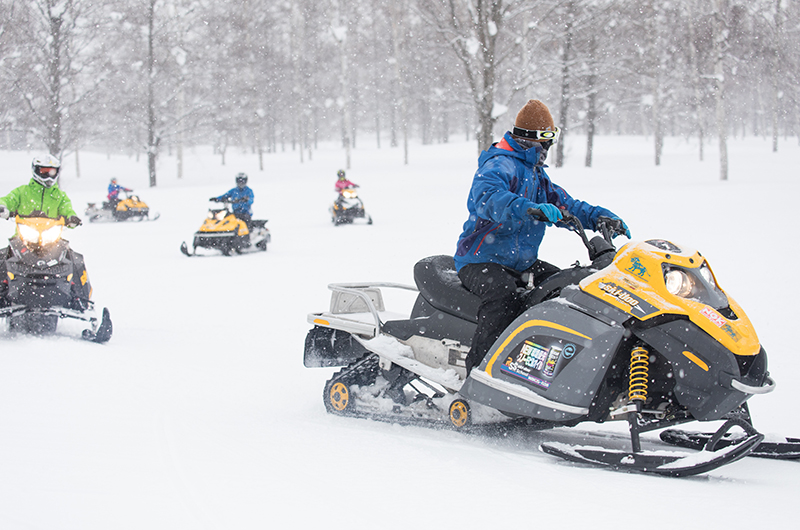 Snowmobiling
If snowshoeing around the countryside is not your kind of pace, why not rev things up a notch and try a snowmobile tour? Thrill-seekers and adventure-lovers will enjoy riding up hill and down dale, across snow covered fields and through pristine forests. This is one activity sure to get the heart racing!
Niseko Village Snowmobile Adventure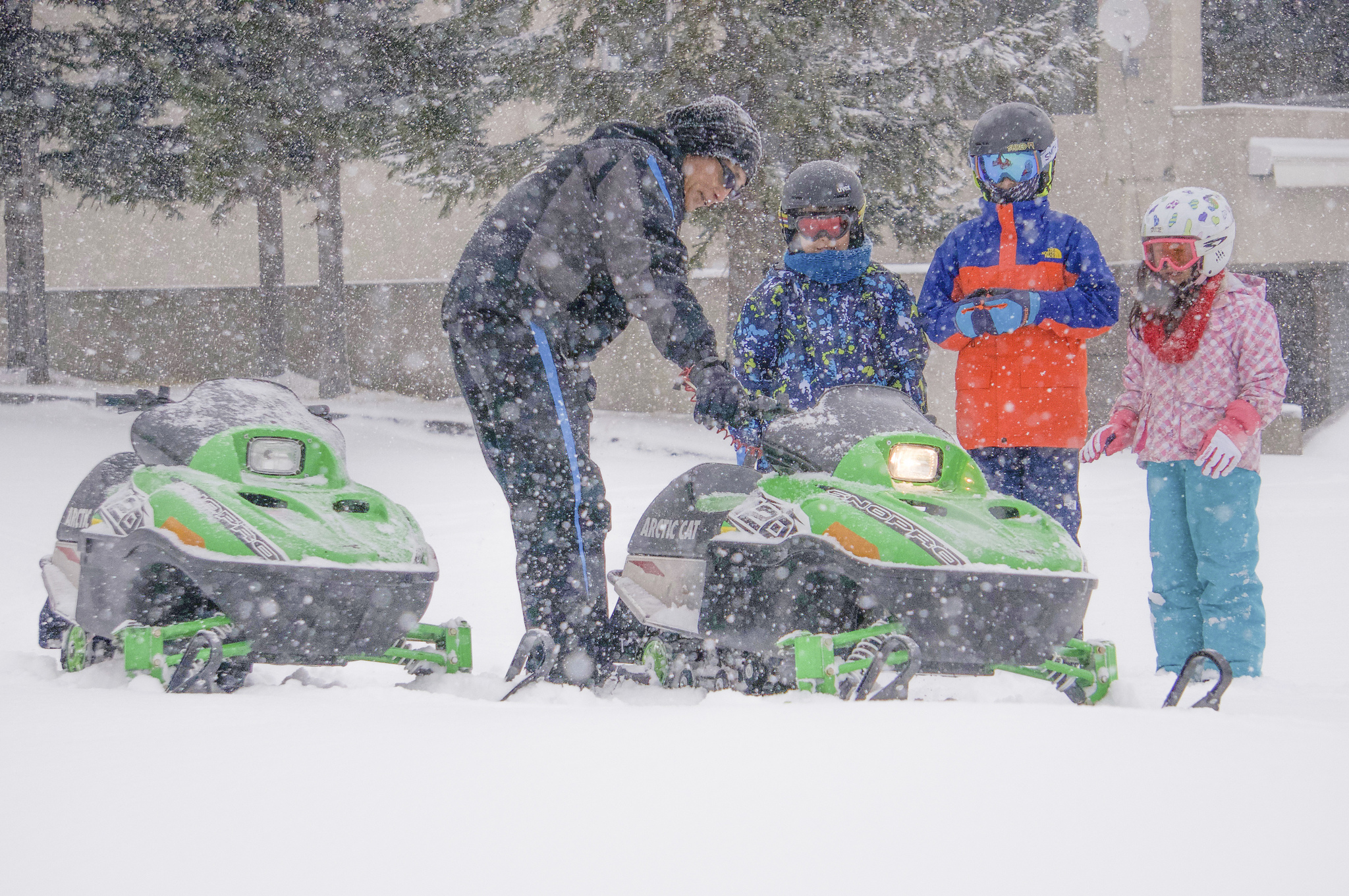 Kids Snowmobiling
New this season, Hanazono have introduced snowmobiling adventures for junior thrillseekers. Kids aged 6-12 years old can ride their very own kid-sized snowmobile around a safe, enclosed track, and no prior experience is necessary.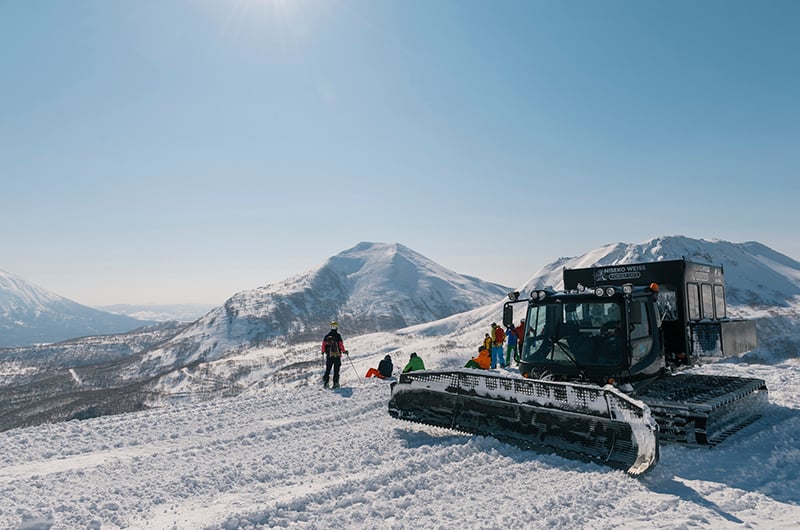 Cat Skiing
Cat skiing is another way to get fresh tracks – the powder cats can take you to areas of untouched powder that are otherwise inaccessible. You'll be joined by expert guides who can show you the best spots, and give you hints and tips along the way. Cat skiing tours are suitable for beginner to expert riders and skiers.
Niseko Village First Tracks Cat Skiing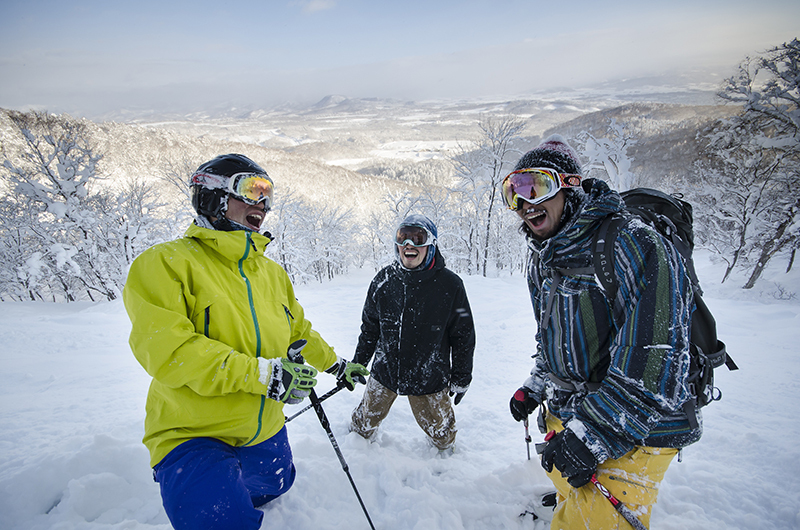 Backcountry tours
If you've always wanted to catch fresh tracks in the untouched powder away from the slopes, but weren't too keen to do it alone, a backcountry tour is the perfect option. Expert guides will take you through a quick safety briefing and provide you with the necessary safety equipment, before taking you out to explore all that Mt Annupuri has to offer.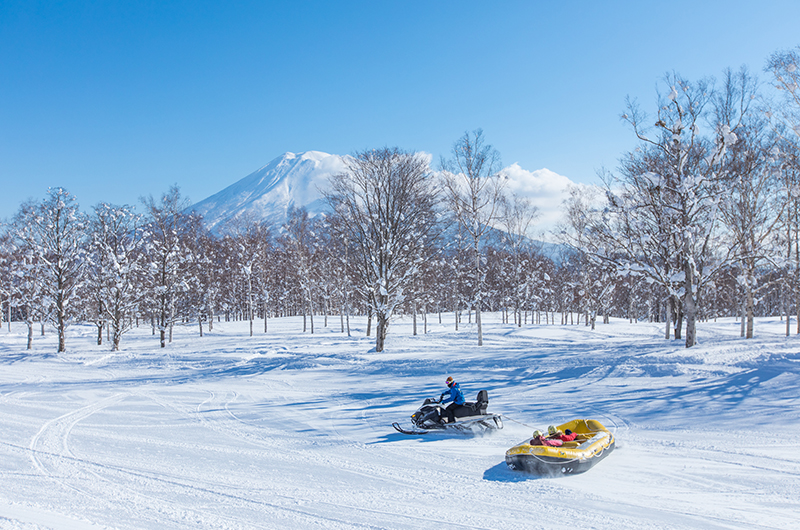 Snow rafting
Thrill-seekers of all ages will love the adrenaline rush you'll get while zipping across the soft powder in a snow raft that's being towed by an expert guide on a snowmobile. You'll get a whole different view of the Niseko countryside with the wind in your hair!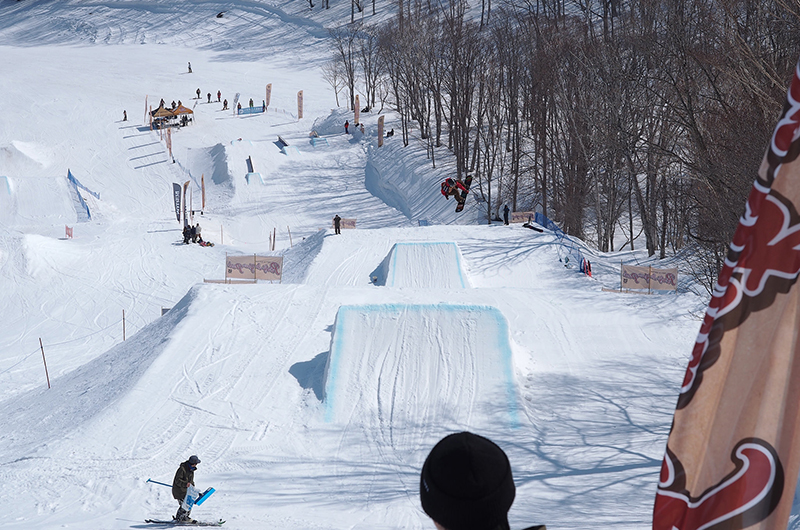 Terrain parks
For those who like to pull a few tricks, or are looking for something a bit different on a rare no-powder day, you'll find terrain parks at both Hanazono and Grand Hirafu. Both areas have a wide range of different features and are suitable for beginner through to advanced riders.

Cross-country skiing
Similar to snowshoeing, Niseko Village's Cross-country ski course is a more relaxed and peaceful way to explore the Niseko countryside. You'll be fitted with long, thin, lightweight skis which will help you to navigate the grooved courses.
Niseko Village Cross-Country Ski Course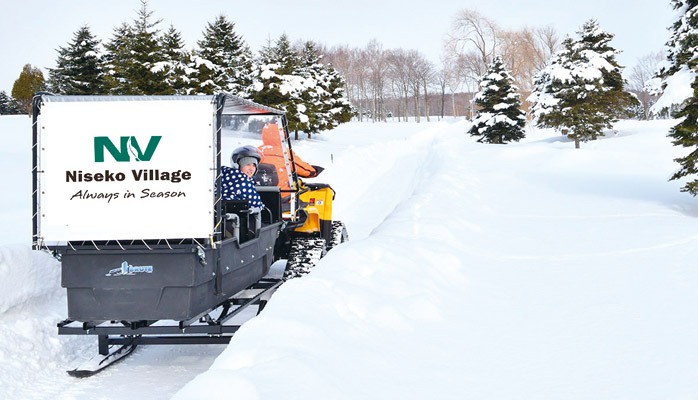 Jumbo Sled tour
A great way for groups of up to six people to explore the surrounds of Niseko Village. Hop on board this custom-built snowmobile and your expert driver will take you on a magical tour of the snowy countryside.
Niseko Village Jumbo Sled Tour
Adventure parks
All of the resorts have designated beginners areas with magic carpet lifts (a flat, gentle conveyor belt-style lift) and wide, gentle slopes. Hanazono, Grand Hirafu and Niseko Village also have adventure parks and kids areas, which feature a range of activities such as snowtubing, snow biking and sledding. These areas are perfect for families with young children who might want a break from the slopes or just looking for something fun to do with the kids.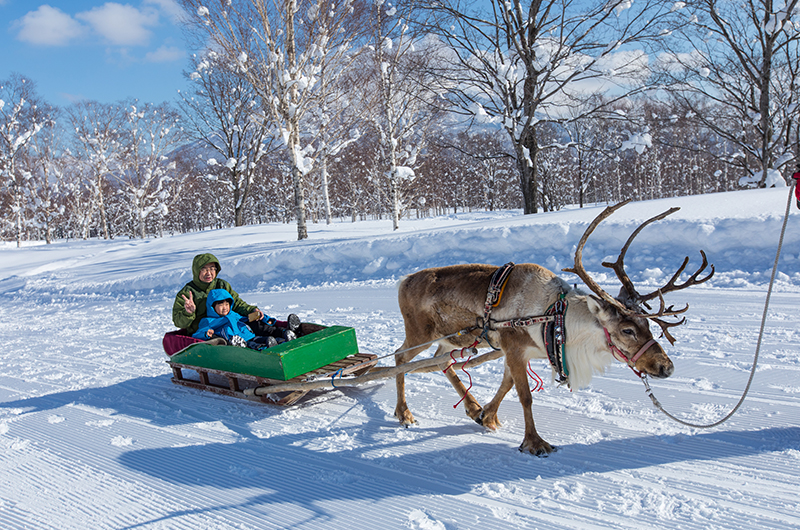 Reindeer sledding
Get up close and personal with Rudolph and his reindeer friends as they pull you across pristine snow-covered fields on a custom-made sled. A fun-filled and unique activity that you can tell all your friends back home about.