After the snow melts Niseko comes alive with nature and there is an endless number of outdoor activities on offer. There is literally something for everybody from kids to the elderly, and everything from adrenaline pumping pursuits to relaxing past times.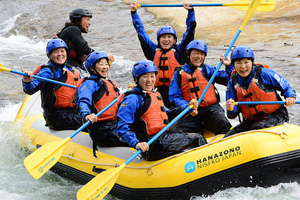 Rafting
Things kick off in spring with white water rafting. Before the ski season has even finished rafting has begun, and spring is when the rivers are at their biggest thanks to all the snow melting back. By the time summer rolls around in June and July they've died back down to a gentle flow which is perfect for youngsters from the age of two. Pack your swimmers because you'll want to dive in for a dip!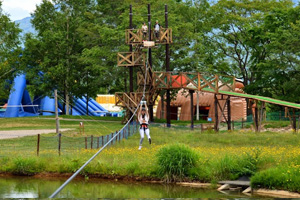 Tree trekking & Inflatable Park
Traverse along the treetops with a safety harness using zip lines, ropes, hanging bridges and nets. Made up of elevated platforms installed non-invasively around the trees, the courses in Pure at Niseko Village are an environmentally friendly way for all ages to appreciate nature while having fun. There are also inflatable slides and play equipment, jumping towers and a range of other exciting activities.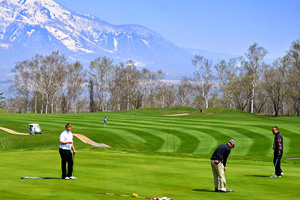 Golf
As soon as the snow melts back off the greens it's game on for local golfers. There are 172 golf courses in and there are nine within a short drive from Niseko. The nature is pristine, with amazing views and well-maintained courses. In addition to the fantastic courses the locals and staff are always friendly, and you can finish your day with an onsen (hot spring) bath and a beautiful meal.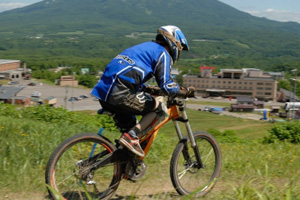 Cycling and Mountain Biking
With a lovely mixture of flat plains and mountainous terrain, Niseko is ripe for exploration on two wheels. Whether you want to get off the beaten track on a mountain bike, cruise along country roads, challenge yourself to a road race or explore the island, there's something to suit everyone. Early July is a great time to visit and experience the Niseko Classic – one of the 20 stages of the amateur world cycling tour!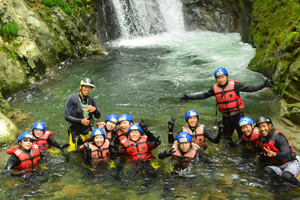 Canyoning
Canyoning is Hanazono's most adrenaline fuelled, physically challenging, adventure activity. Put on a wetsuit and vest to explore a network of canyons and deep pools where you will jump, slide, swim. Finish off with a 6m jump into a deep blue pool – if you dare! The first section is a slow river section, followed by slightly more turbulent waters, finishing off at the stunning Lion Falls.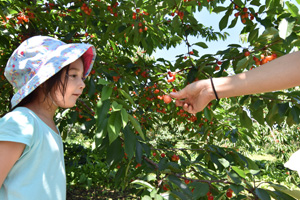 Fruit picking
For a more leisurely pursuit, grab a bucket and a healthy appetite and go fruit picking. Around Niseko and towards the ocean at Yoichi there are dozens of orchards that are open to the public. For a small fee you can pluck and eat as much as you can, and you can also buy tubs to take home with you. Fruits include strawberries, cherries, blueberries, plums, peaches, prunes, grapes, apples and pears.
And that's not all!
Here's a non-conclusive list of many other things you can do to fill a summer holiday:
Horse riding, hot air ballooning, hiking, mountain climbing, camping, park golf, theme parks, festivals, summer camps, fireworks, paragliding, wakeboarding, kayaiking, rock climbing, surfing, swimming, bird watching, nature tours, cherry blossom viewing (early May), art and craft workshops, cooking classes, art galleries, museums, fishing, glass-bottom boat rides in the ocean, and sight-seeing.
And of course there's onsen (hot spring baths) and the food is even better with produce fresh out of the ground off the branch. What are you waiting for? Book a holiday now!