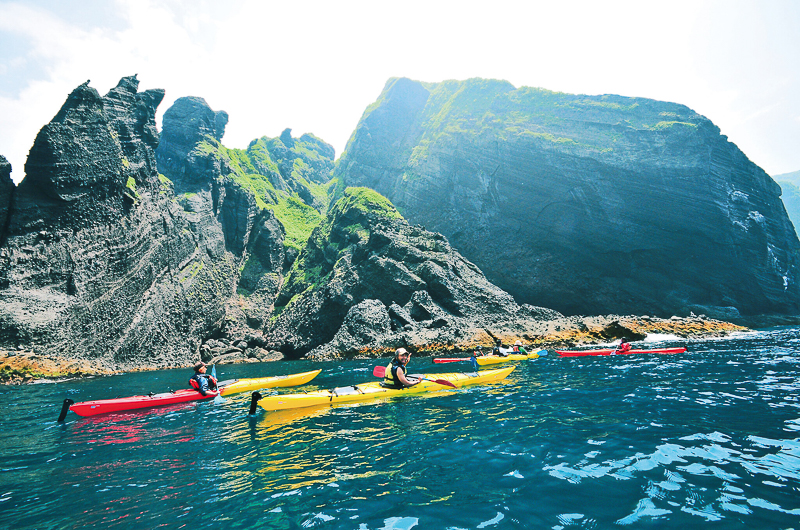 Lonely Planet named Hokkaido its number one travel destination to visit in Asia in 2016, and Niseko makes the perfect base from which to explore it.
Apart from all the activities, adventure and dining action in Niseko itself, within 90-minutes drive are dozens of world-class national parks, sightseeing hotspots and tourism attractions.
With all the luxury and budget ski accommodation available at discount summer prices, you can experience all Niseko has to offer after the snow melts, and tick off some epic sightseeing opportunities.
Niseko is also the perfect hub for southwest Hokkaido – if you want to explore the region, hire yourself a car or book a tour and experience another side of this incredible part of the world.
Here's a shortlist of some of the highlights.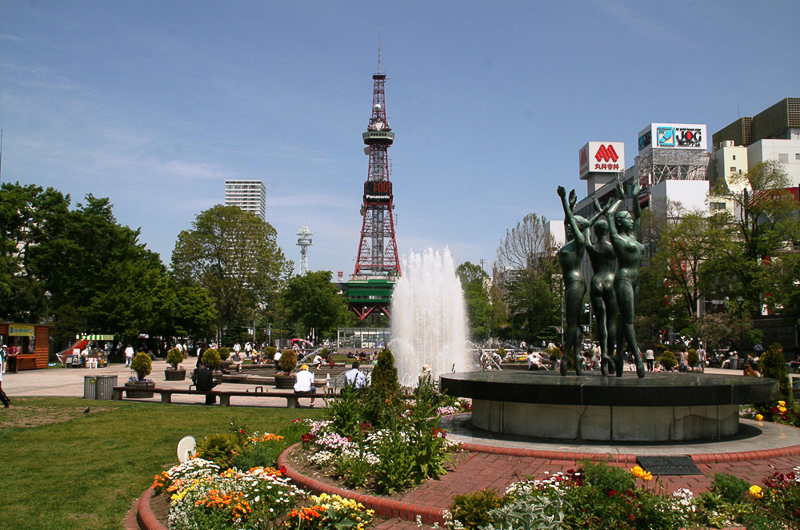 Odori Park in central Sapporo in mid-summer. Photo: Sapporo Tourism
Sapporo
There's always plenty to do in Sapporo, no matter what time of year. There's endless dining and shopping opportunities and you can always take a trip up the Sapporo TV Tower for a birds' eye view of the city. In summer, enjoy the beer gardens, food stalls and summer festivals in Odori Park and Nakajima Park, and night-time fireworks throughout the season.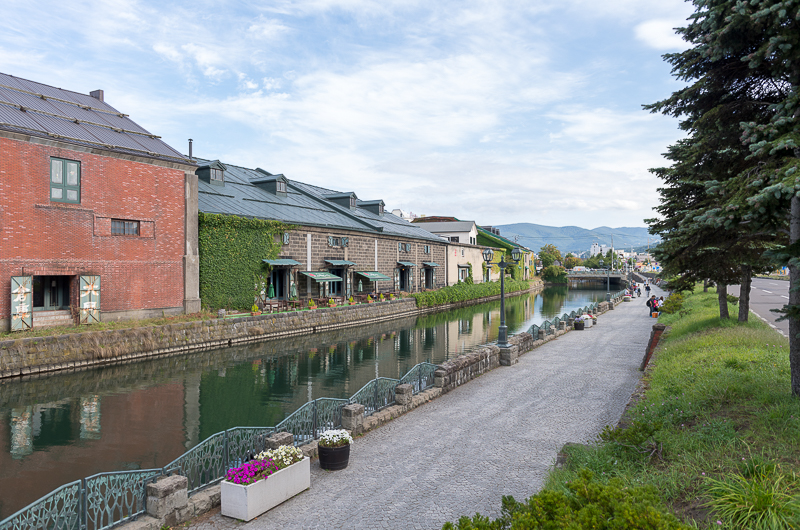 Otaru Canal. Photo: Aaron Jamieson 
Otaru
Otaru is an historic port town about 90-minutes' drive from Niseko and just shorter by train (from Kutchan station). Take a stroll along the canal, purchase unique handmade souvenirs, and dine at one of the many restaurants throughout town. Otaru is home to some of the best seafood in Hokkaido so you're in for a treat.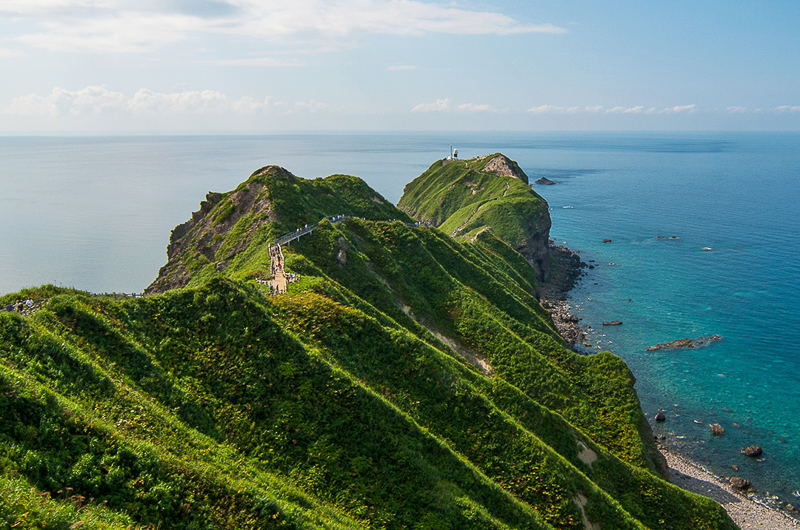 Cape Kamui, Shakotan Peninsula. Photo: Kristian Lund
Shakotan Peninsula
Not far from Otaru you'll hit the Shakotan Peninsula – a stunningly beautiful coastline that runs from Iwanai in the East to Yoichi in the West and forms part of the Niseko-Shakotan-Otaru Kaigan Quasi-National Park. The rugged cliffs overlook the crystal clear blue waters of the Sea of Japan, which are ideal for sea kayaking.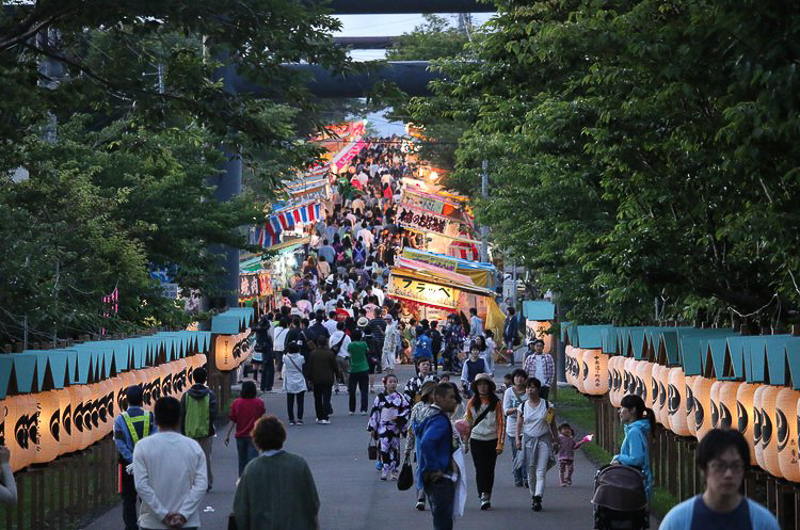 Iwanai Shrine Festival. Photo: Koichi Matsuda (Iwanai Resort)
Iwanai
Iwanai is located at the Eastern end of the Shakotan Peninsula. During the winter you can go cat skiing overlooking the ocean here, but during summer this traditional old fishing village plays host to the Iawanai Dotou Fireworks Festival – a two-day festival with traditional dancing, food, street stalls, and of course – plenty of fireworks!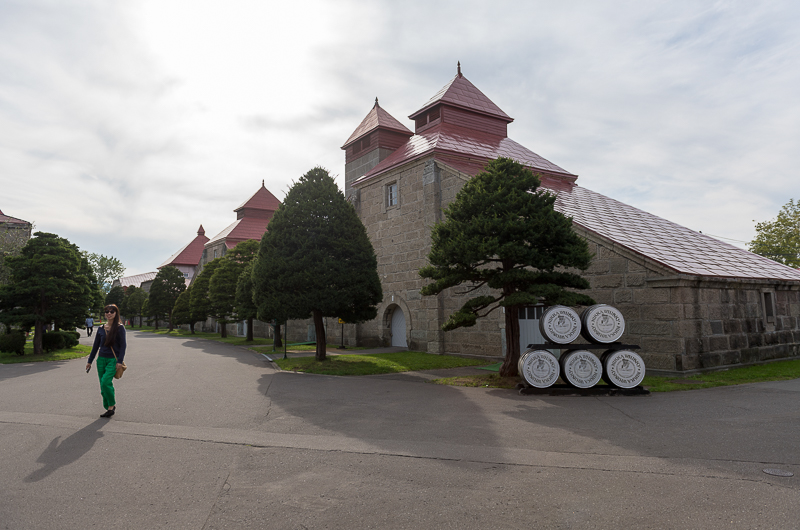 Nikka Whiskey Distillery. Photo: Aaron Jamieson
Yoichi
At the other end of the Shakotan Peninsula is Yoichi – most famous for being home to the Nikka Whiskey Distillery. Take a tour of the distillery and pick up a bottle of Yoichi Single Malt Whiskey. The town is also a popular fruit picking destination, with seasonal produce available throughout the summer – most notably its apples. You can visit Fugoppe Cave, which is home to some of the first known signs of prehistoric life in Hokkaido, and if you love a good festival, there is the Yoichi Shrine Festival in June and the Yoichi Soran Festival – featuring dancing, food and fireworks – in the first week of July.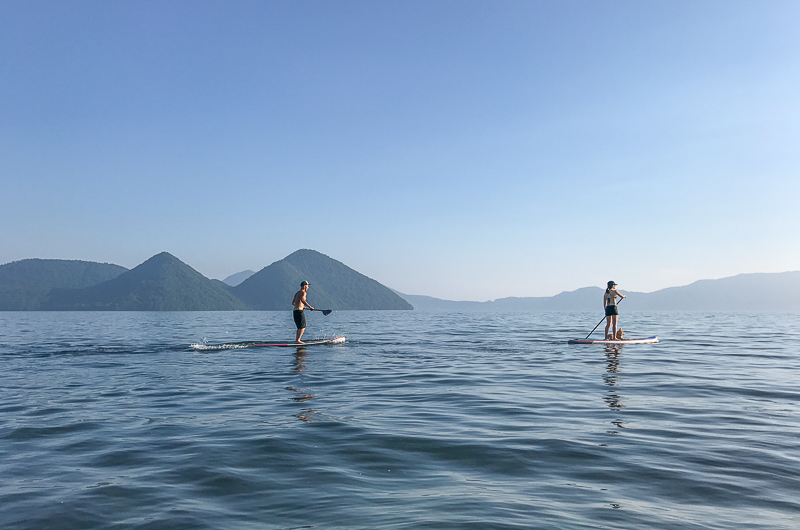 SUP boarding on Lake Toya. Photo: Kristian Lund
Lake Toya
Most visitors to Niseko will pass by Lake Toya (Toyako) on the trip to/from Sapporo. The caldera lake is part of the Shikotsu-Toya National Park and the area has many natural onsen (hot springs) and Mt Usu – an active volcano that last erupted in 2000. The picturesque lake is the second-most transparent lake in Japan, making it an ideal summer destination for camping, hiking, fishing, SUPing and much more.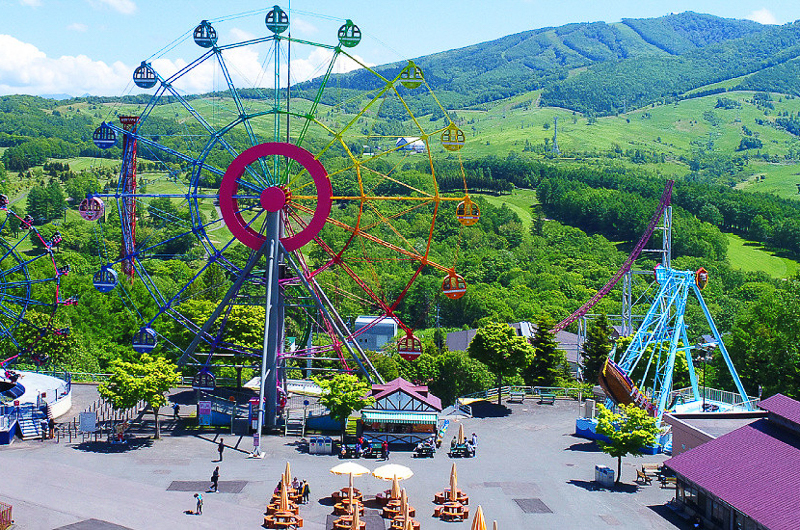 Rusutsu Amusement Park. Photo: Rusutsu Resort 
Rusutsu
Rusutsu is another well-known ski resort, about 30-minutes from Niseko. Like Niseko, it offers a host of summer activities like rafting, fishing, horseriding, hiking, cycling and sightseeing (take the gondola up the mountain for spectacular views!). It also has a gigantic pool with water slides, fountains and plenty of pool toys for the kids, as well as an amusement park with over 60 attractions. Those more adventurous types can also try paragliding!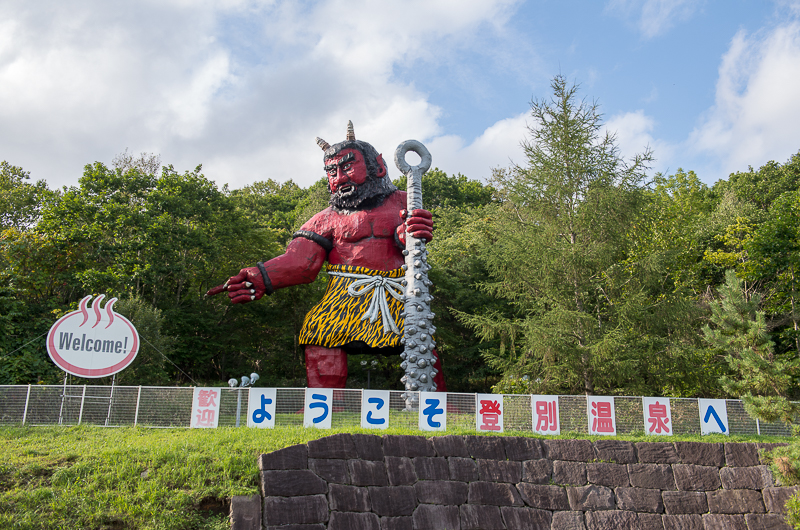 Noboribetsu Onsen. Photo: Aaron Jamieson 
Noboribetsu
Noboribetsu is Japan's most famous hot spring resort and is thought to have some of the best therapeutic hot spring waters in Japan. The main source of these hot springs is Jigokudani or "Hell Valley" – a volcanic valley located above the town – which is also rumoured to be home to "oni" – Japanese demons that come out to parade around the town during the Noboribetsu Hell Festival in August.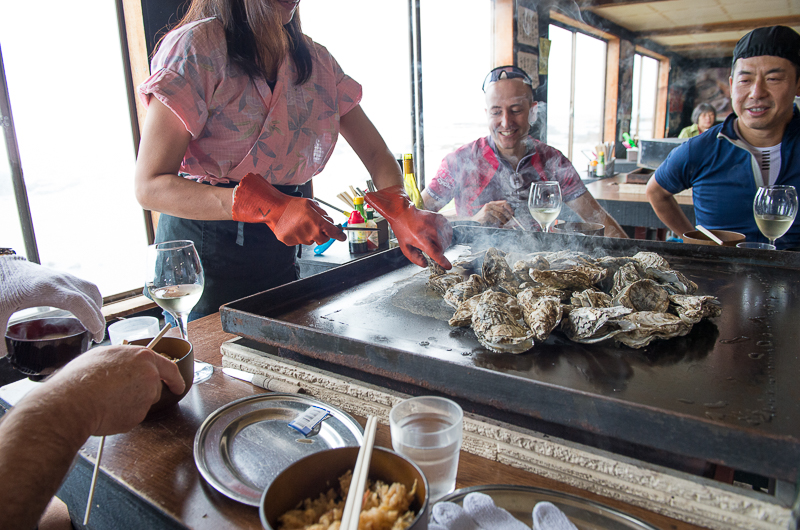 Suttsu Oyster Shack. Photo: Glen Claydon 
Suttsu
If you're an oyster-lover take a one-hour drive from Niseko to Suttsu – home to Kaki-Goya, or 'The Oyster Shack'. Here you can try an all-you-can-eat oyster package, cooked right at your table, or sample some of the many other offerings of fresh seafood such as scallops and king crab. All this, while enjoying the views of Suttsu Bay and the Sea of Japan.
If we haven't yet convinced you that Niseko is just as good in the summer as it is in the winter, what are you waiting for? Come and experience it for yourself!