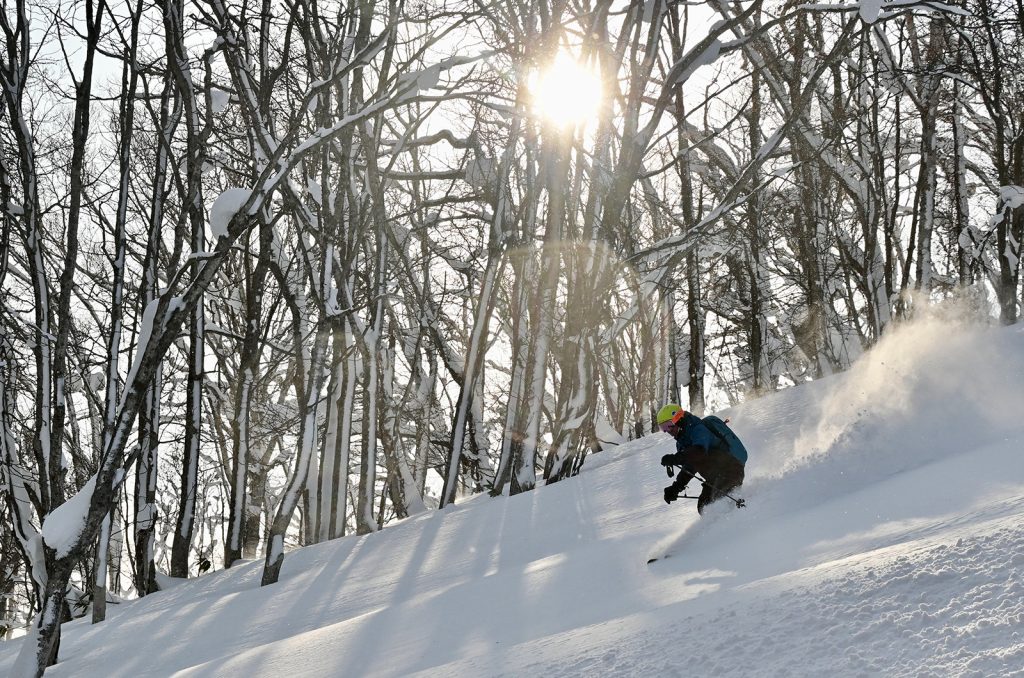 Hi Joe. Let's introduce you to the audience. What is your job title at Hanazono? I know you manage a lot, but could you describe some of your responsibilities at the resort?
I am the Operation Manager for Niseko HANAZONO Resort, and I'm responsible for all departments working well together and building a strong team. Departments include ski field teams such as ski lifts, snow grooming, ski patrol, and terrain park crew. They ensure the best quality and safe ski fields for our guests. There are also guest experience teams such as NISS, Hanazono Powder Guides, Niseko Sports, Adventure Park and Park Hyatt ski valet. All of the above teams have their own managers, so my work is to keep an eye on how each team is functioning and their communication. I'm also involved in the development of Hanazono Resort as a whole, such as new summer activities and plans for expanding the ski field in the future, including new lifts.
You've also skied around the world in some wonderful places. Could you name a few favorites?
Niseko!! Of course.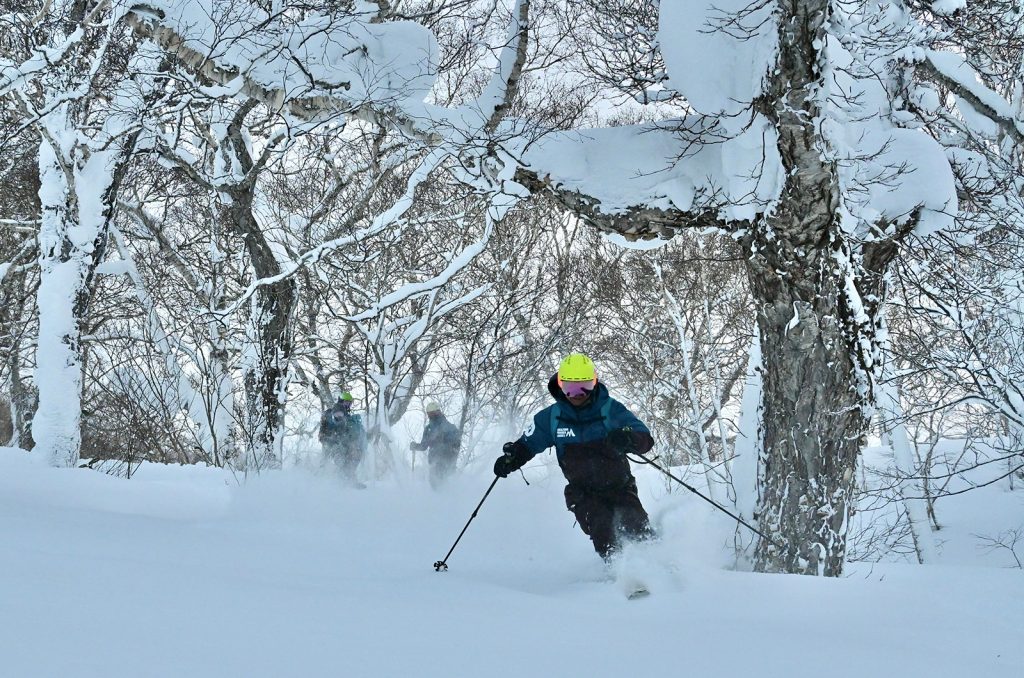 Talk a little bit about the other mountains that you have lived in.
I skied in Lake Tahoe, California when I was 21 to 27, about 35 years ago. Then I came back to Japan and started skiing backcountry. Mainly at Tanigawa-dake and around the Kagura area. I also skied Whistler Blackcomb from 1999 to 2006. At the time I thought Whistler was the best resort for both winter and summer. That was before I experienced Niseko.
Hanazono Powder Guides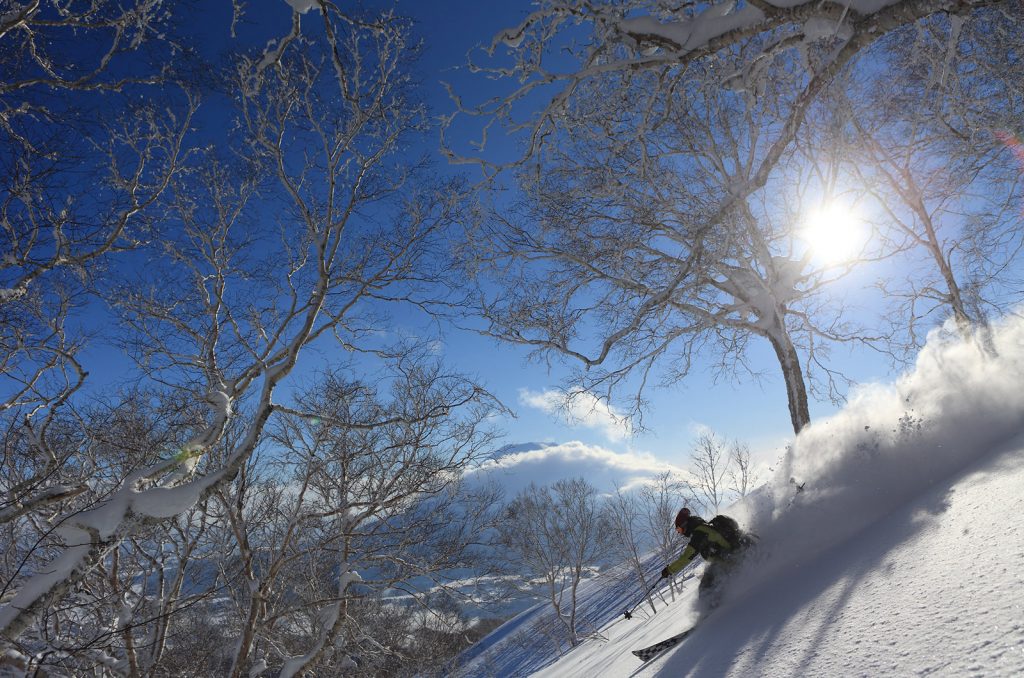 Hanazono has 2 unique backcountry experiences that I'd like to focus on. Hanazono Powder Guides and Niseko Weiss Powder Cats. Let's start with Hanazono Powder Guides (HPG). Is it true that guests are able to ride the lift before the general public? What an exclusive experience!
Yes, guests start riding at 8:00 am before resorts open.
Walk us through a typical HPG tour.
The tour is tailed to the guests' abilities. Most guests start at 8:00 am and take 1 or 2 laps in Hanazono 1 chair lift area. This includes Strawberry Fields. Next, we typically head to Hanazono 3 chair lift area before the public is able to access that high on the mountain. Both sides of the Yotei Sunset course are superb when we have fresh snowfall. After that, the guides will find the best snow for the guests on that day. We focus on guiding in-resort because we can provide an exclusive experience for our guests.
Can you talk a little bit about the guides? Speaking many languages and some of the best in the business?
We have 12 guides locally who speak Japanese and English. Mainly Japanese, and most of them have over 10 years of experience in Niseko. I've been skiing Niseko for 15 years. My senior guide has 35 years of experience in this area.
What else makes Hanazono Powder Guides unique?
We all have knowledge of this area very well so that we can avoid small incidents. HPG is directly operated by the ski resort, so we can work with ski patrol, lift operators, and groomers. We have information from 4:30 am about the mountain's condition so we share this with guests before the tour. Safety is our priority.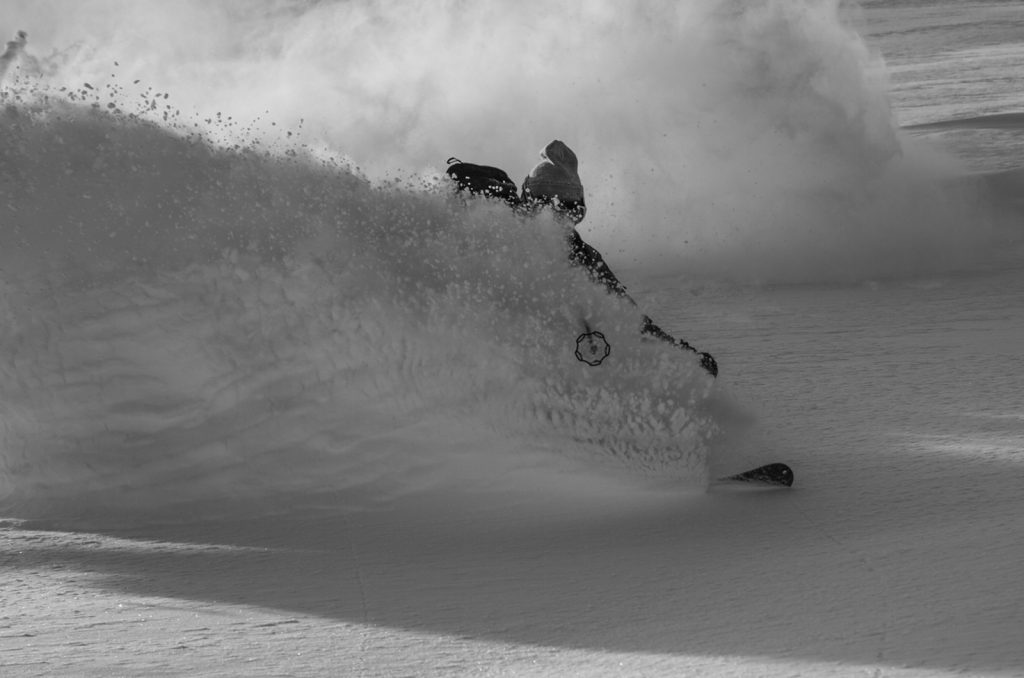 Who would enjoy an HPG tour? Experienced powder skiers and snowboarders? Beginner powder skiers as well?
We can make a happy powder experience for anyone. Experienced skiers and riders will love it. An untracked resort for you and your friends. Powder snow on the groomed runs in the morning is a fantastic experience for powder beginners and any other skiers/riders. We also are skilled in teaching how to get used to skiing powder.
Niseko Weiss Powder Cats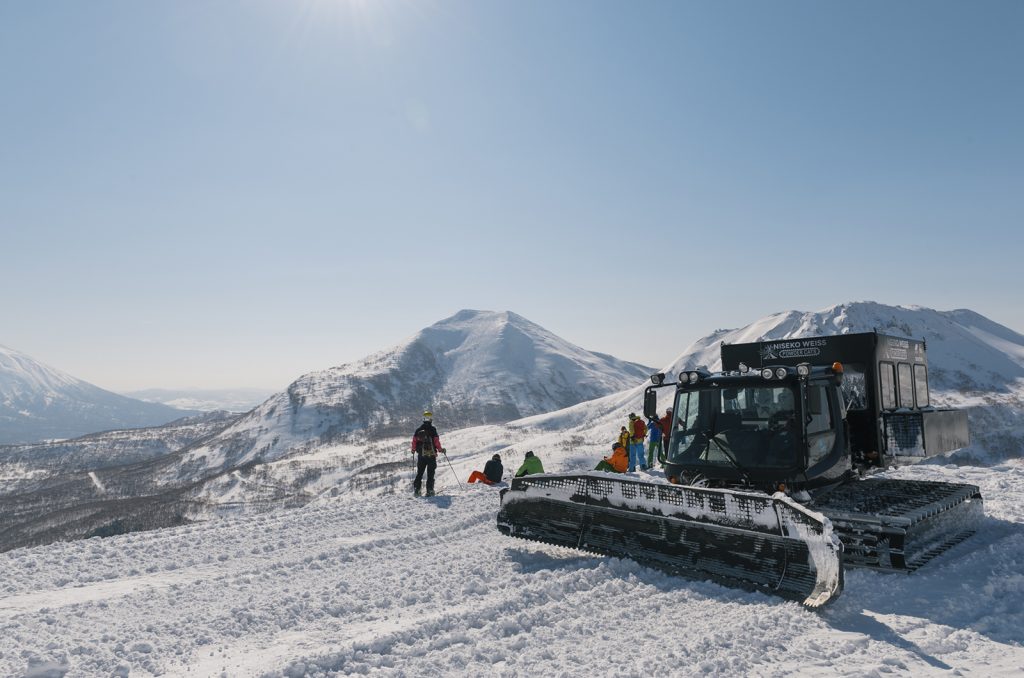 Hanazono offers cat skiing as well! Tell us a little bit about the terrain at Mt. Weisshorn.
Mt. Weisshorn will be the best ski resort in Niseko once Hanazono sets up chair lifts. For now, it is only accessed by us with Niseko Weiss Powder Cats. For advanced skiers and snowboarders, the steepness of the terrain may not be enough. But for powder beginners or intermediates, it is a pure backcountry powder experience. They will experience bottomless powder with 4 experienced guides.
Sounds like a beautiful experience on your own private mountain! Is it true that Weiss receives even more snowfall than the main ski resorts of Niseko?
I believe so. Not only snowfall but there is also a lot of wind drifted snow. It makes this mountain so snowy.
The tour includes a lunch at the stylish Somoza – a restaurant, gallery, cafe, and entertainment space in the forest near Mt. Weisshorn. Describe the experience of dining at Somoza.
Somoza is famous for its concept and quality of service. The building is an old Japanese farmhouse that was brought from mainland Japan. It was remodeled by adding a modern taste. Their chef is of French background adds his own inspiration for lunch every day.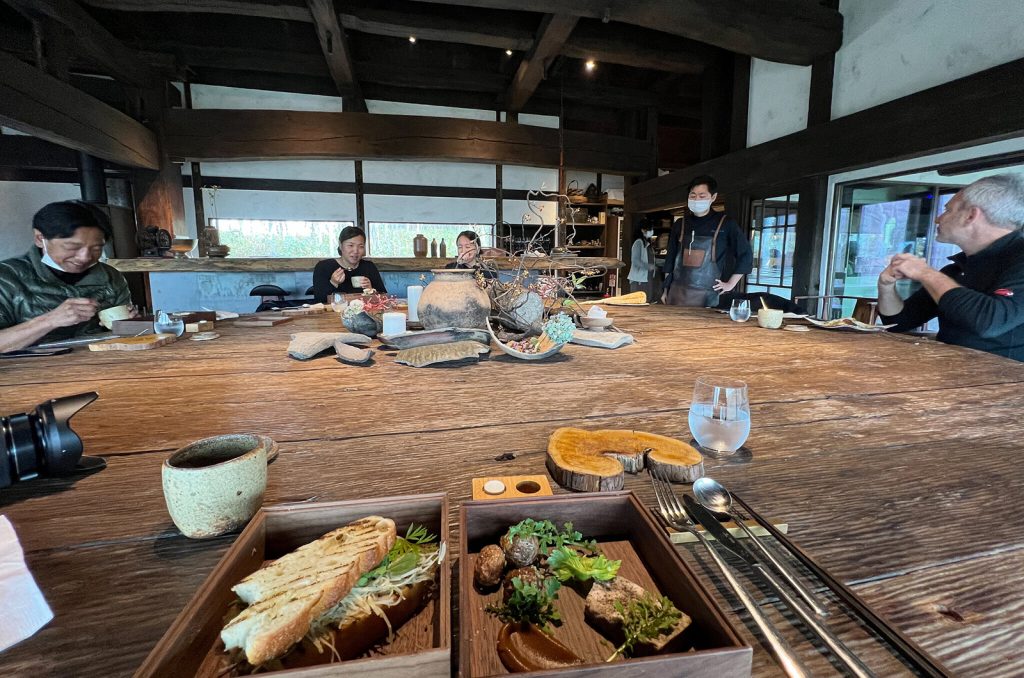 You can book a private tour for up to 12 guests, or join a group tour if you are solo or in a small group. What type of skier or snowboarder is Niseko Weiss Powder Cats designed for?
We recommend NWPC for intermediate or beginners for powder snow. For a private tour, we welcome any skill level to experience real powder. Many of our repeat guests enjoy owning one whole mountain for a day. It's recommended for friends, families, company trips, or to ski/ride with a famous pro rider. Please note, NWPC is different from some extreme cat skiing tours such as in North America.
What else makes Niseko Weiss Powder Cats unique?
It's very exclusive. Up to 12 guests on one mountain with 4 experienced guides. Safety is the focus. Even though it is remote, we have trained and set up the best emergency plan. When it's clear, Weiss has the most magnificent view among Niseko's mountain peaks. You can see Mt. Yotei, Mt. Annupuri's famous north face, Mt. Iwaonopuri, and the Sea of Japan as well.