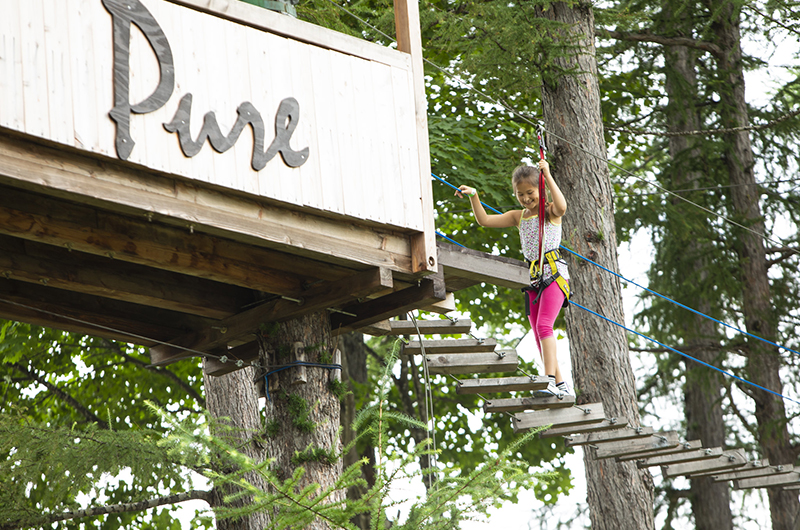 Did you know that many Niseko locals prefer the summer season to the cold and snowy winter? PURE at Niseko Village is a good example of why. There is so much to do! PURE at Niseko Village offers a plethora of green season activities for all interests, ages, and ability levels. 
Zip Line Tour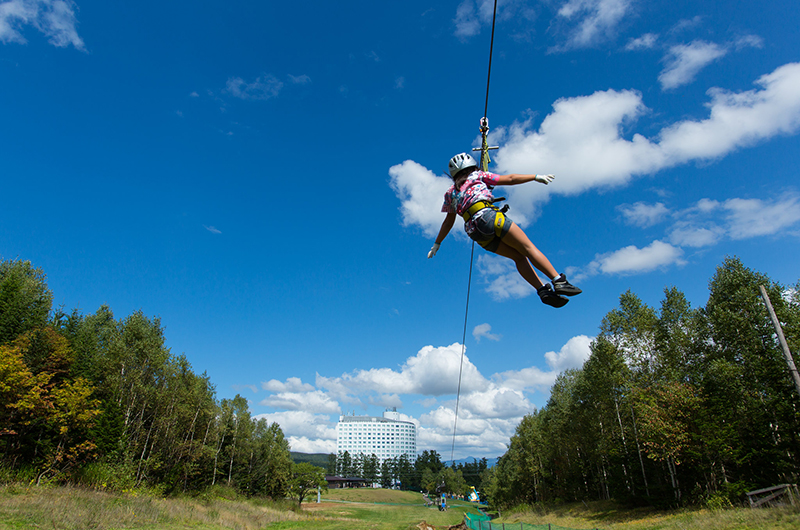 Hurtle through awe-inspiring landscapes at jaw-dropping speeds! Slide down on a pulley mounted on cables suspended in the forest with an accumulative length of 1.4km. Pure at Niseko Village is the longest accumulative zip line tour in Japan! Many family-friendly zip line adventures for all ages and ability levels are also available for a tamer experience.
Tree Trekking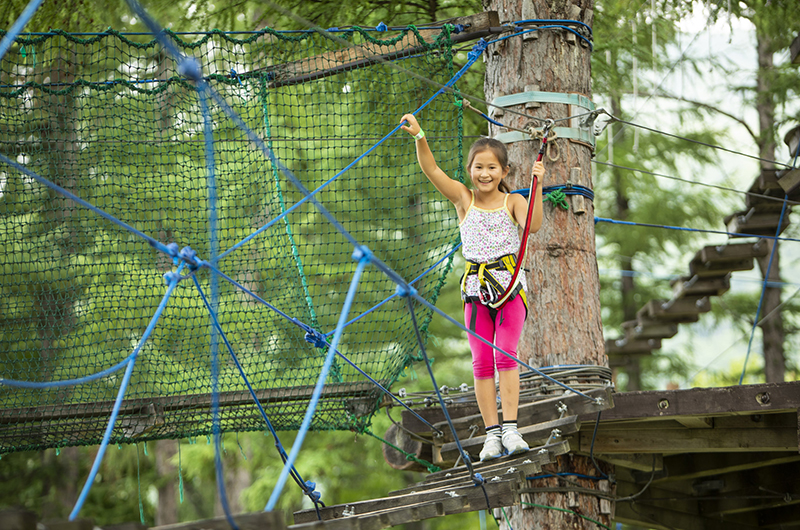 A forest adventure for thrill-seekers to traverse along the treetops with a safety harness using zip lines, ropes, hanging bridges, and nets. Made up of elevated platforms installed non-invasively around the trees, the courses in Pure at Niseko Village are an environmentally friendly way for all ages to appreciate nature while having fun.
Rail Slider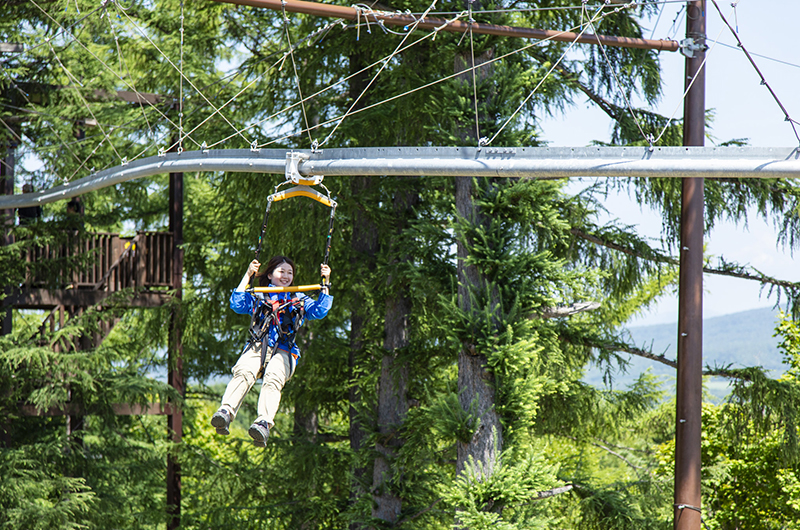 The Rail Slider is Japan's first and only of its kind in the country. Slide down the hanging rail while suspended by wires. Riders must be at least 110 centimeters tall. The duration of the activity is 1 minute. No registration required nor is there an age limit. Enjoy Rail Slider together with 10 other PURE activities with the PURE Super Passport featuring 11 attractions with unlimited play.
Hot Air Balloon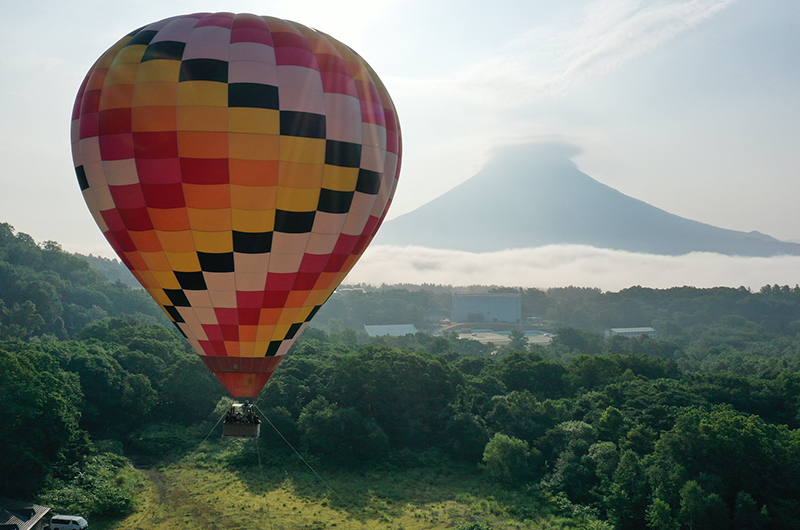 Get a panoramic bird's eye view of the Niseko mountain range and Mount Yotei by taking a ride in the ever-popular hot air balloon. Rise up to 30 meters high above the landscape while the balloon remains safely tethered to the ground. The calm and tranquil experience is a spectacular way to start the day with friends or family, with warm breezes and blue skies.
Much More!
PURE at Niseko Village truly has something for everyone. In addition to the above activities, guests can enjoy horseback riding, disk golf, badminton, volleyball, snag golf, inflatable slides and bounce houses, summer gondola ride, mountain biking, and more! Take a look at the below photos for more summer fun.
Learn more about PURE on Niseko Village's website.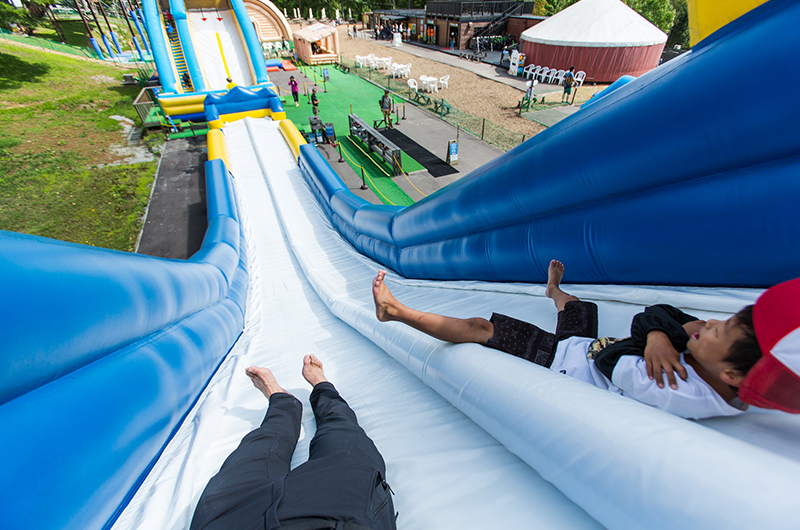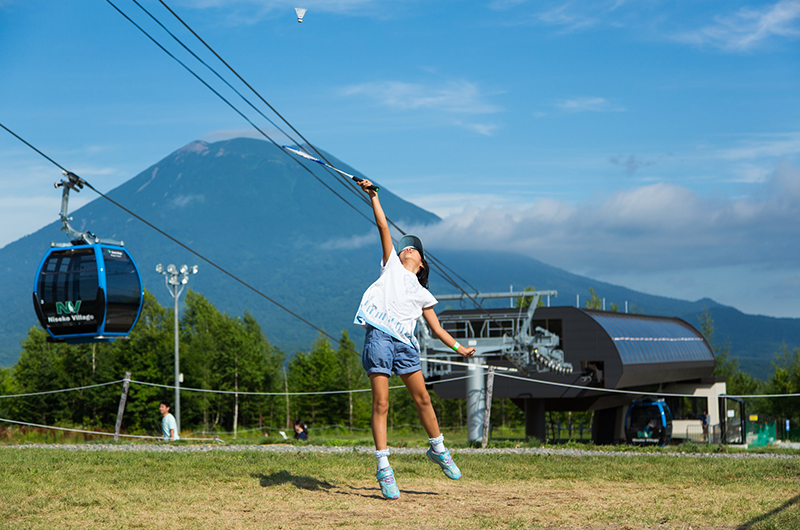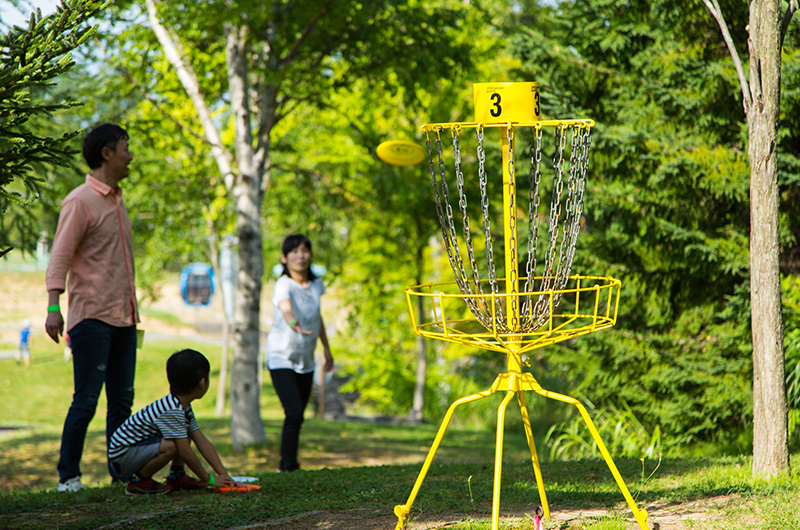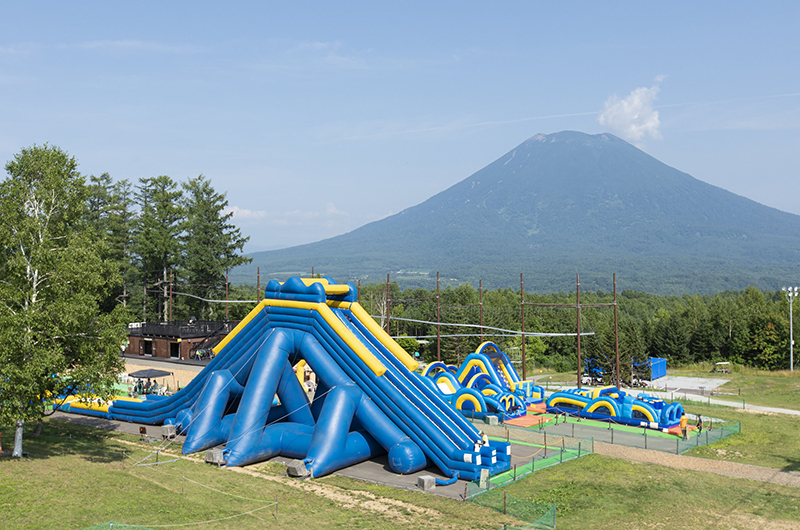 Get the best deals

 

on your perfect Niseko accommodation!