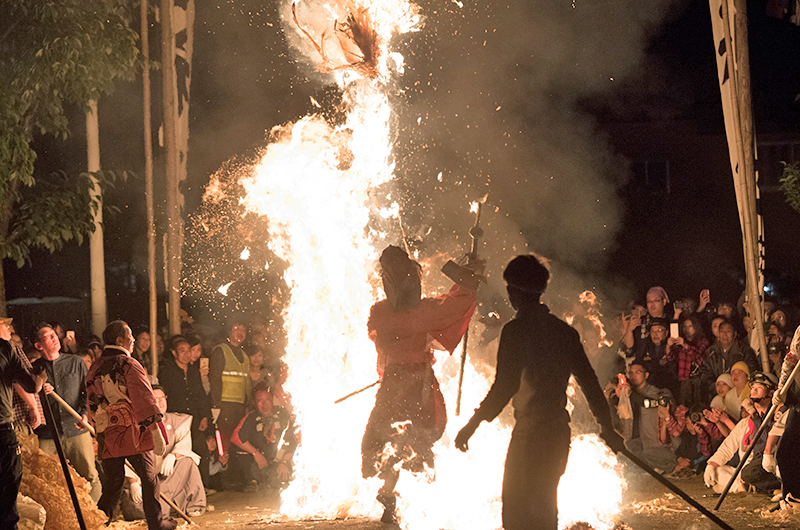 Photo: Aaron Jamieson
Niseko's green season is in full swing and it's a great time to visit, with plenty to do across the coming months. Summer is the time for festivals and whether you're into sports, culture, food or even astronomy, there's bound to be something to peak your interests. We've rounded up a list of the most popular events across the summer months so you can plan your summer Niseko holiday accordingly!
July 4-6
Shakotan Fire Festival
This spectacular festival in the coastal town of Shakotan helps ensure safety at sea and big catches of seafood.
July 6 – 7
Niseko Classic
Fancy yourself a hotshot amateur cyclist? Come and test your legs and lungs against Niseko's mountain-hardy best for this official World UCI Gran Fondo event – one of 20 locations selected from around the world.
July 14
Niko Niko Festival
This year will mark the 5th annual Niko Niko Festival, held at the Niseko Village shopping and dining precinct. Join in the festivities and enjoy tasty offerings from local food vendors, plenty of fun activities for the kids, live music and entertainment, and a fireworks spectacular to round off the event.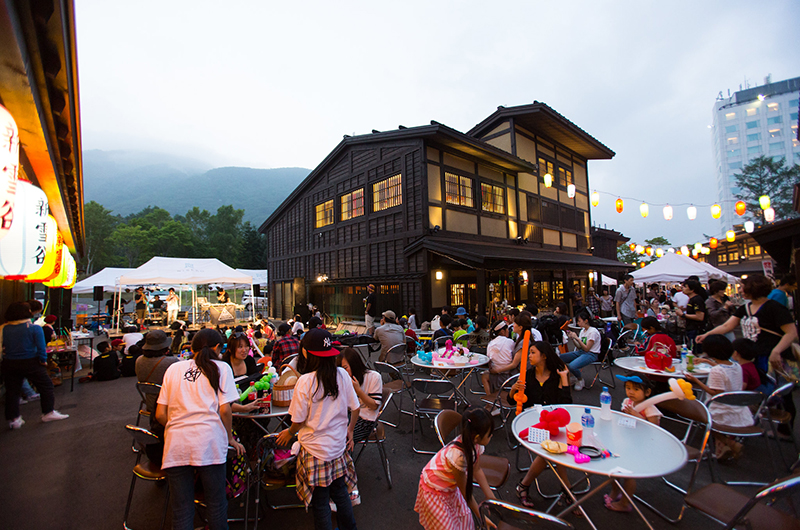 July 14
Kyogoku Cold Water Festival
Celebrate the region's abundance of spring water at the Kyogoku spring with this uniquely Japanese rural Hokkaido festival.
July 26-28
Niseko Yoga Festival
The fresh mountain air, stunning scenery and pleasant summer temperatures make for the perfect setting to realign yourself and take some time out during Niseko's Yoga Festival. The program offers a number of styles including Hatha, Flow, Ashtanga and even SUP (stand-up paddle board) yoga, all taught by professional instructors from Japan and abroad.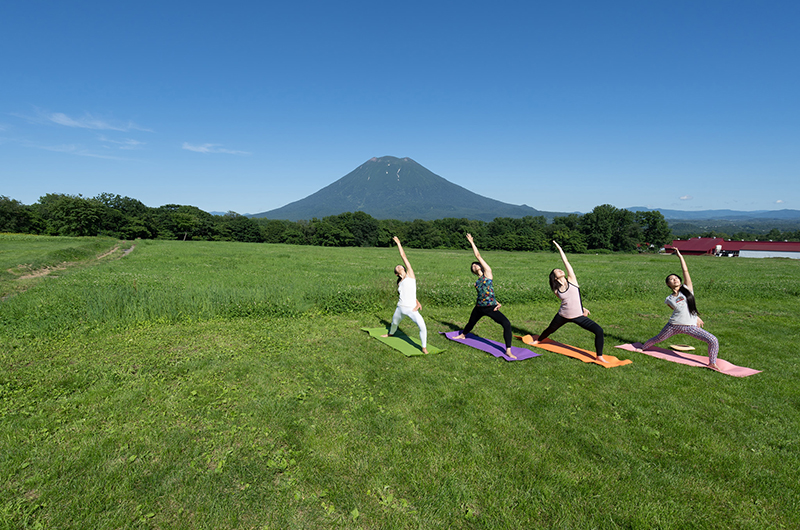 July 29-30
Niseko Star Fes
Held at the Annupuri Ski Area, the Niseko Star Fes is an event not to miss for budding astronomers. Partnering with astronomical telescope makers Vixen, visitors will have the opportunity to view the vast starry sky, away from any light pollution, with professional binoculars and telescopes, as well as night-time photography classes.
August 3
Kutchan Potato Festival
The "Jaga Matsuri" is the headline summer act for this little potato-farming region. Traditional dance, parades, food, games and fireworks in the evening. Stay long after the sun goes down and enjoy delicious traditional Japanese matsuri food like yakisoba (fried noodles), yakitori (fried chicken skewers), okonomiyaki (savoury Japanese pancake) – and of course biiru (beer)!
August 3
Niseko Town Fireworks Festival
On the very same weekend as Kutchan, neighboring town Niseko puts on its festival celebrating cool summer evenings with the region's biggest summer fireworks display.
August 4
Hanazono Hill Climb
Watch or join this cycling sprint from the local CBD in Kutchan to the mountain-top Goshiki onsen. This exciting event started with a handful of riders in 2010 and now attracts more than 700 participants every year.
August 24
Hirafu Matsuri
This young festival was started several years ago to give Niseko's resort hub an international-flavoured festival to celebrate during the summer. With a focus on food, drink and live music, there are plenty of traditional festival activities.
August 30-31
Noboribestu Hell Festival
This very special festival marks the one time a year when the gates of Jigokudani (Hell Valley) open and Enma, the red and blue ogre god of hell, emerges to walk the streets of the city surrounded by dancing other ogres.
September 8
NAC Trail Run
Take on mighty Mt Annupuri in summer without the chairlifts in this 5km, 10km or 30km up/down/cross-country race – rain, hail or shine.
September 12-15
Niseko Autumn Food Festival
Celebrate the peak of Niseko's seasonal produce at the end of summer harvest. Niseko's best restaurateurs (including Michelin-star Kamimura) join forces to display the very best of Niseko's dining scene in one three-day festival in Hirafu.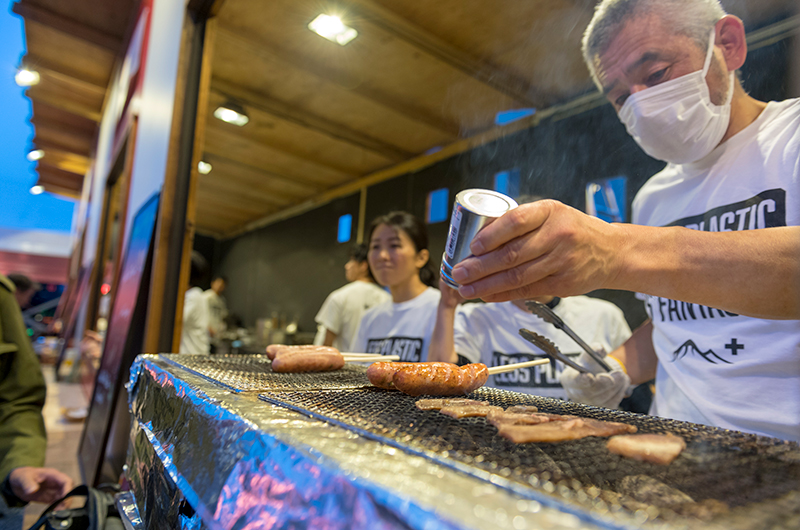 Photo: Aaron Jamieson
September 15
Niseko Marathon Festival
A fun-run event in and around the hills of Niseko for families and budding long-distance runners that has been going for more than 30 years.
October 9-11
Konpira Temple Autumn Festival
One of the last festivals of the green-season, it marks the transition from autumn to winter. Bustling stalls are a main feature of the festival, as well as a bonfire and fire-walking ceremony conducted by monks outside the Konpira Temple.