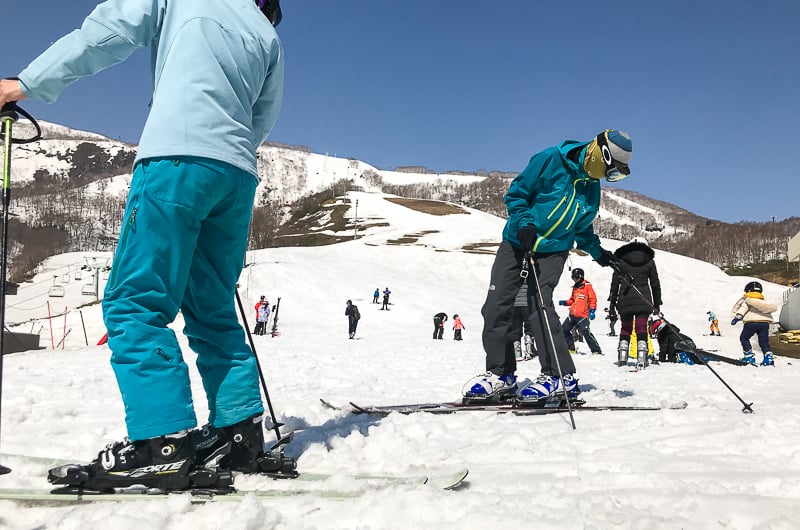 Grand Hirafu, April 19, 2019

Grand Hirafu is optimistic there may be enough snow base to keep the resort open until official closing date on May 6 thanks to favourable weather in April.
After lower-than-usual snowfall in late February and March, there was concern the resorts might need to close early due to lack of snow.
However Old Man Winter got a second wind in late March and we had several fantastic powder days into early April, which topped up the runs.
Another bonus is that we've had fewer than usual rain events so far in April – it's been fine almost every day throughout the month. While you could imagine sun would be the number one contributor to snow melt, combined with rain it can deplete the snow pack more rapidly.
So this wonderful combination of events means that locals and a few lucky visitors could be able to ski right up until closing day.
Currently the snow base is still 280cm at the top of the mountain, and 50cm at the bottom, and the snow is beautiful and soft during the mornings and into early afternoon.
If the snow doesn't reach to the very bottom of the mountain and the top of the mountain remains open, the Ace Quad lift will be able to be used to bridge the gap.
Annupuri Resort says the weather is warm today even at the top of the mountain, with potentially more to come and the snow is starting to melt rapidly now. So while they hope to stay open until May 6, they are not sure if the snow will last.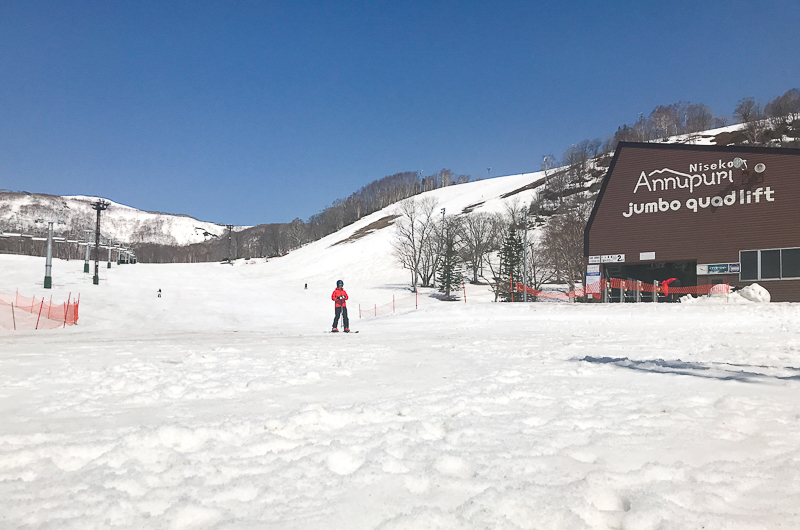 Annupuri, April 19, 2019
If you're planning a last-minute holiday and the resort does close early, the cherry blossoms should be blooming, the golf courses are ripe and ready, and rafting gets underway at the end of the month.
As always, the food on offer here is nothing short of spectacular year round, and there's activities and sightseeing galore to fill a holiday of any length.
For more about summer and next winter, stay tuned to our blog and sign up to our newsletter in the box at the bottom of this web page.