Procedure of purchase
Procedure of purchase
STEP.1

to go to next step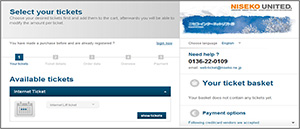 STEP.2

the amount of hours you would like to purchase and click.
sure what you have in the ticket basket is correct.

then click to go to next step.
STEP.3
Please Fill in the number of IC card CORRECTLY.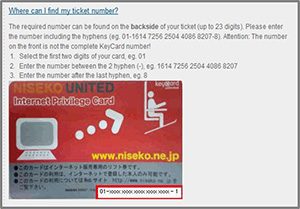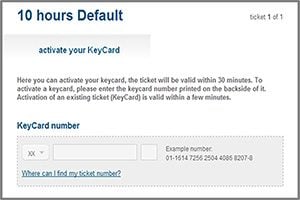 STEP.4
Please fill out the boxes for the card user's information and then click.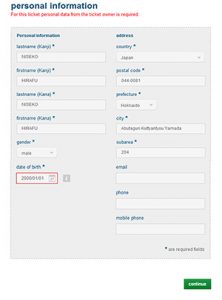 STEP.5
Please fill out the form of the payer.

 Select your name from the box.
After ensuring payer's information, fill in an email address you would like emails to be sent and phone number.
STEP.6
Check those boxes if you agree with terms.

Move on without registration

Register now

If you want your details to be saved for your next purchase.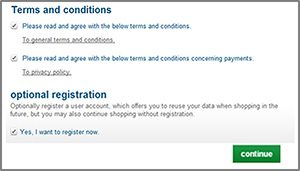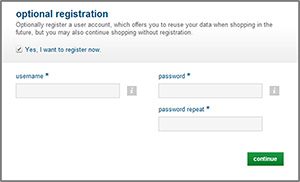 STEP.7
If they'er correct, go to next step.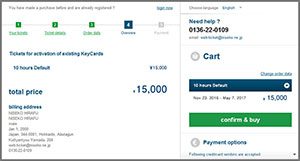 STEP.8

Do not close this window!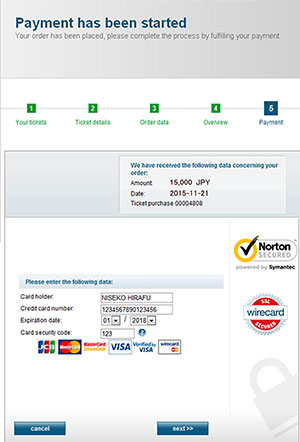 ---
For details, call
at 0136-22-0109
Niseko United/Grand Hirafu
SUBSCRIBE TO OUR NEWSLETTER
Copyright © 2019 Niseko United.日本語