Niseko has such an abundant variety on accommodations
Hanazono
Just opened during the 2019-20 Snow Season, Hanazono now has the ski-in ski-out World ski award winning hotel right beside the Lift station. Luxurious and spacious rooms can provide all the comfort the golfers wish. The hotel offers a wide range of dining options, spa, as well as an indoor pool to satisfy the needs of every guests.
The Park Hyatt Niseko Hanazono Hotel boasts 100 guest rooms including nine suites with private hot spring onsen. All rooms feature floor-to-ceiling windows for guests to enjoy breathtaking views of Mount Yotei or the Annupuri mountain range. Premium services are also available including ski valet, Hanazono ski rental, ski school, private ski instructors, on-site parking, and more.
Dining
The Park Hyatt Niseko Hanazono Hotel and Residences has an incredible array of restaurants on-site for both hotel guests and outside visitors. The Lounge is the heart of Park Hyatt Niseko Hanazono and offers all day long Western and Hokkaido comfort cuisine in a refined but casual setting. All meals are prepared with the freshest local products. China Kitchen lets guests experience the very best of China's rich culinary heritage in Niseko with signature menus such as freshly hand-pulled noodles and authentic Sichuan hot pot. Choose to eat at Robata and relish yourself with grilled seafood and local vegetables while enjoying the crackling sound of charcoal under the expert guidance from our Chef. These are only a few of the amazing dining options at The Park Hyatt Niseko Hanazono Hotel and Residences.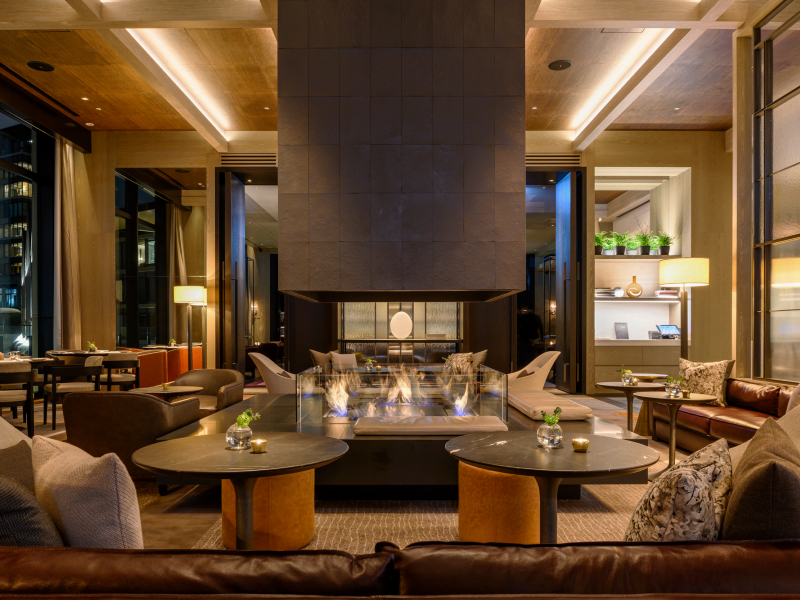 ---
Grand Hirafu
the one-and-only Hirafu Village. Some call it "the beating heart of Niseko" as it is home to the most development, shopping, and restaurants in the Niseko resort area. The Hirafu Village was the first base area of the Niseko United resorts to see large developments, and it hasn't slowed down since! This unique village offers accommodation for all types of visitors. Luxurious ski-in ski-out penthouses with private hot springs on an outdoor balcony, and backpacker lodges for budget ski travelers. You can find everything in the Hirafu Village within walking distance to the ski lifts.
Considerably located on the edge of Hirafu center. Right at the Ace Family Lift, Aya Niseko has an advantage of being close to all the action and at the same time a serene sanctuary with all spaces filled with relaxing and sophisticated atmosphere. Restaurants, hot spring, Spa, Ski Valet are included in its premium services.
The closest hotel to the .Base Ski Center and Ace Quad Lift #2, Hotel Niseko Alpen offers a rejuvenating onsen and a hot stone spa, as well as a few restaurant choices that take advantage of Hokkaido's seasonal food delights. Hotel Niseko Alpen boasts the best amenities in Hirafu at a great value.
Dining
A plethora of food choices within walking distance await guests who stay in the Hirafu Village. Again, the selection varies widely. Michelin Star restaurants with more courses than you can count, as well as several delicious food carts for travelers on a budget. Hirafu also sports convenience stores that are open 24 hours a day so you can pop in for a midnight snack. Don't miss out on Grand Hirafu's on-mountain restaurants either! Delicious and well-priced, the on-mountain restaurants are a perfect way to take a break from skiing and warm up.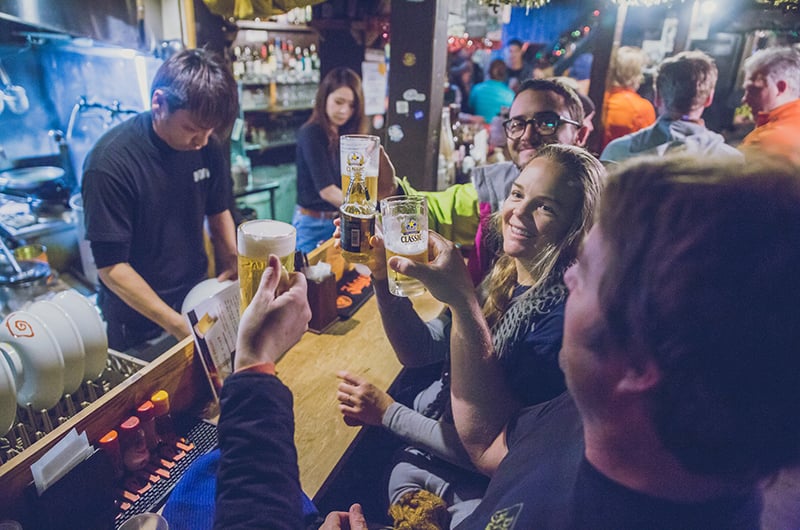 ---
Niseko Village
Situated east of Annupuri Resort and west of Grand Hirafu, Niseko Village boasts luxury hotels, revitalizing natural hot springs, an award-winning golf course in summer, and terrain for all levels of skiers and snowboarders.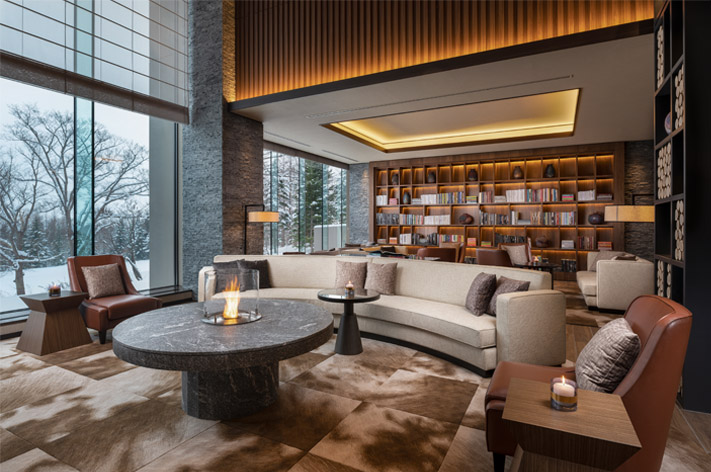 Higashiyama Niseko Village, a Ritz-Carlton Reserve, is a rare sanctuary of bespoke luxury nestled in Niseko Village in Hokkaido. This is the first Ritz-Carlton Reserve property in Japan, and the fifth in the world. Higashiyama Niseko Village welcomes guests to explore and discover the area's more than 2,100 acres of skiable terrain, groomed slopes and backcountry trails in the winter.
Through specially tailored mountain orientation programmes, guests can enjoy exclusive ski experiences curated by Higashiyama Reservists, the resort's team of experts, to seek the best secret powder stash and groomed runs while discovering nature's fleeting beauty.
In the summer, Niseko's emerald green forests and lush landscapes invite golfers, cyclists, trekkers and other outdoor adventure seekers to come and play. With a design aesthetic inspired by the beauty of its natural surroundings, the resort's 50 rooms and suites offer breathtaking views of nearby Mount Yotei and Mount Niseko Annupuri.
Guests will be pampered with the ultimate in luxury at the resort, which features a traditional Japanese onsen and Spa Chasi La Sothys, a retreat in the mountains and surrounded by forests. Dining at Higashiyama Niseko Village is elevated to another level, where highly skilled chefs interpret the exquisite culinary traditions of Japan with ingredients that reflect the changing seasons. The tale unfolds each day as the chefs head to local farms to select ingredients that will be precisely prepared and artfully presented at Yukibana, Ume Lounge and Sushi Nagi.
With the grand view of the slopes in the comfortable and spacious lounge in the lobby, Green Leaf offers a private onsen and 200 contemporary styled rooms.
Located just below the ski lifts, these beautifully designed apartments feature wabi-sabi aesthetics that gain power from the surrounding nature. Coupled with premium services, Hinode Hills is a hot new option for your next stay in Niseko.
Dining
Having different types of accommodations means a wide selection of restaurants being on offer for who decide to dine in the Niseko village area.
Hopping one restaurant to another during your stay will guarantee you to have a great culinary experience here.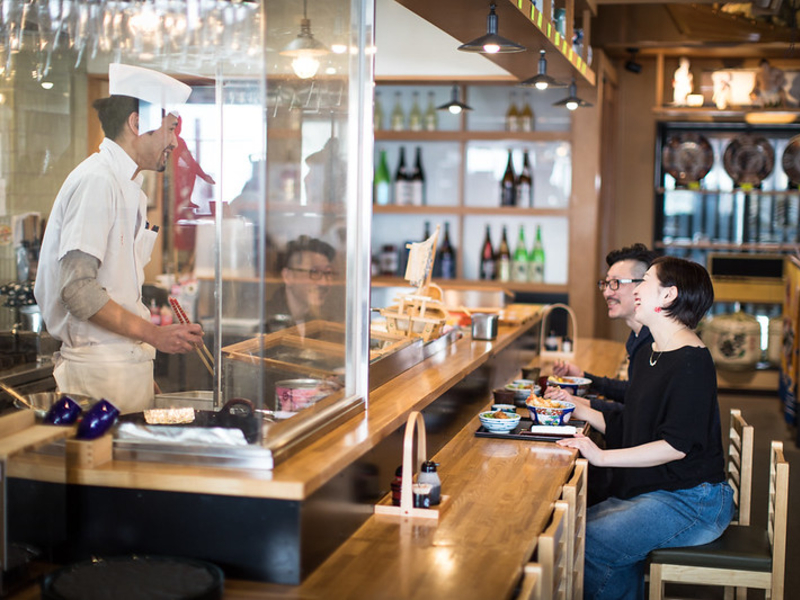 ---
Annupuri
More quiet Annupuri area sees some new development of villas to look forward blooming in the coming years, but for now it still remains more on the traditional Japanese style. Annupuri has a cosy hotel under their group, just down their slopes.
Hotel Ikoino Yuyado Iroha is just a short walk from the lifts, offers all the best hotel amenities, and houses one of the best hot springs in Niseko.