Did you know that before Niseko become world renown for amazing skiing and snowboarding that visitors mainly came for the hot springs? It's true, the Niseko area has a profusion of onsens (hot springs) within a relatively short distance. The mountains in the Niseko area are volcanically active, meaning there are plenty of natural hot spring water sources.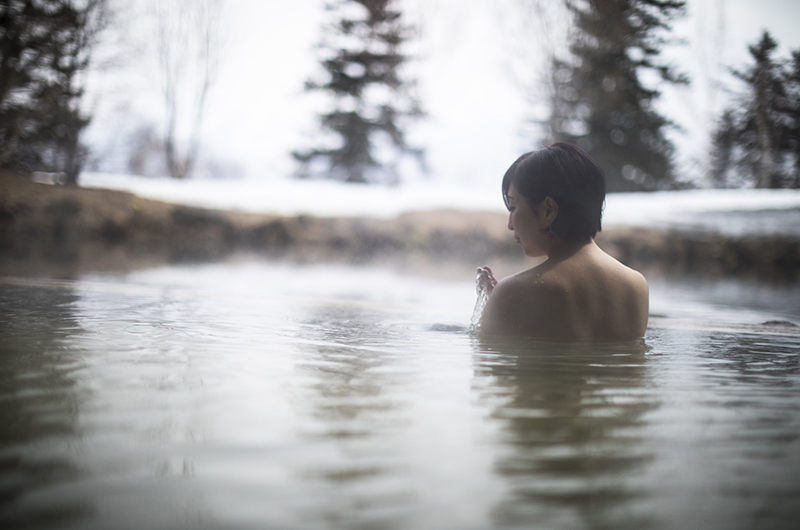 Onsens are deeply rooted in Japanese culture and are a must for anyone traveling to Japan. The experience can be quite therapeutic, with different onsens containing assorted minerals that provide various health benefits. Onsens require a certain etiquette that might not seem obvious to foreigners, so make sure you are familiar with the rules before you go. Niseko has so many onsens that it's hard to choose favorites, but here are a few of our top picks!
---
Pick ups from in resort places
Hilton Niseko Village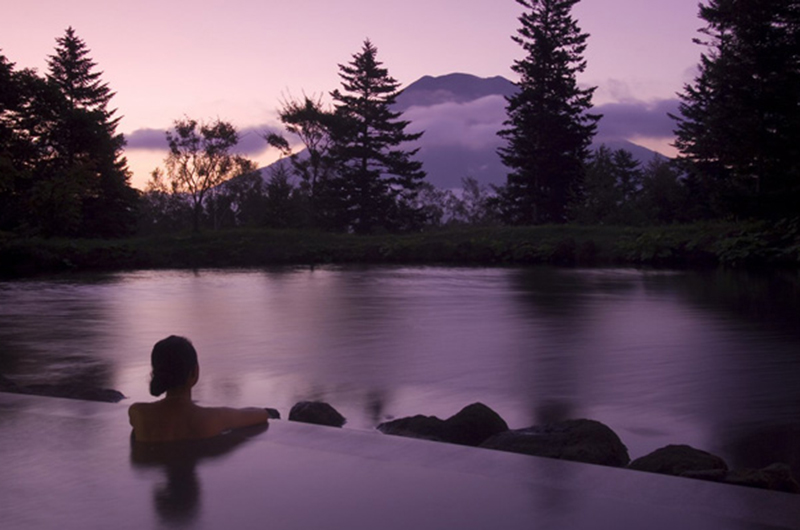 The hot spring at the Hilton Niseko Village hotel runs in line with what you would expect at a Hilton Hotel. The bath has a luxurious and spacious atmosphere and features all the amenities that you can think of for a Japanese onsen. Both the inside and outside baths are very wide, allowing a relaxing experience. The hot spring boasts an amazing view of Mt. Yotei along with a serene forest and pond with koi fish swimming about.
Hotel Niseko Alpen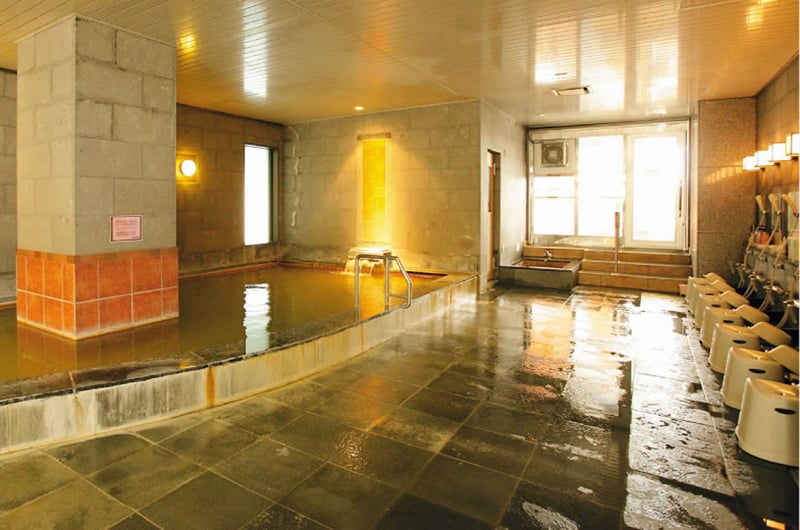 Hotel Niseko Alpen is located just below the Center 4 Quad lift at Niseko Grand Hirafu Ski Resort. A premier location in the upper Hirafu village makes the hot spring within the hotel one of our favorites. This onsen water contains sodium and magnesium, which helps alleviate fatigue and sore muscles. The perfect supplement to any outdoor activity in Hirafu such as skiing or mountain biking. Hotel Niseko Alpen's onsen features both an indoor and outdoor bath.
Niseko Onsenkyo Ikoino Yuyado Iroha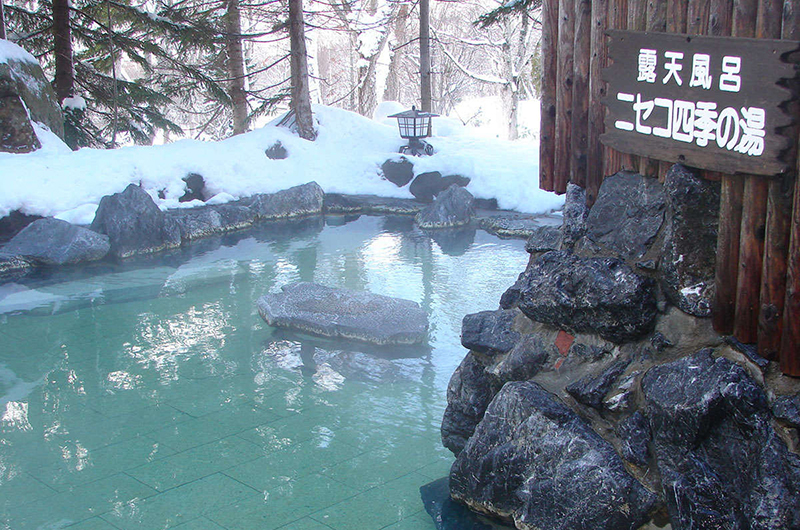 Located just at the foot of Niseko Annuprui Ski Resort, Niseko Onsenkyo Ikoino Yuyado Iroha (or just "Iroha" for short) is a wonderful place to stay in Niseko all year. The hotel's onsen also happens to be one of the best in the area. Recently renovated, however the hot spring maintains a traditional feel. The outside bath is particularly beautiful in winter when the snow covers the surrounding area in a crisp white blanket. Tucked into a forest with boulders lining the bath gives guests the feeling of immersing themselves in Niseko's stunning nature. The water in Iroha's onsen contains silicic acid, which is said to have the effect of beautifying the skin.
---
Dream stay
– Your own hot spring tab in the room
The abundance of Onsen in Japan has already been talked about.
Other places in the world may have as much, but how about soaking up in your own hot spring tab on the terrace of your room, with a view?
This is something very special, something that's not found in other parts of the world. Some accommodations in Niseko too, have this type of special rooms and here are great examples very close to the resorts. All of them are starred for its amazing facility and a great culinary experience.
You may even decide to take one day off the slopes and just stay dipped…
AYA Niseko
In the midst of actions of Hirafu, right beside the slopes and restaurants and bars, AYA Niseko is a upscale accommodation. AYA has penthouses with onsen on its spacious terrace with an absolutely stunning view of Mt. Yotei and even the slopes.
Zaborin
Zaborin is a hidden Ryokan in the serene forest of Hanazono area. All 15 units have two baths, indoor and open air, with fresh hot spring. A stay at Zaborin guarantees an exquisite culinary experience – full course with fresh Hokkaido products prepared with creativity.
Moku no Sho
Secluded in a corner not far from Annupuri, is this modern Japanese style accommodation with . Staying in a ryokan like Moku no Sho is on the wish list of everyone who want to have the true Japanese travel experience.
---
A day or night spa visit
So affordable and easy to access, there are many different choices around the area. Every day and night, you can choose from places that accepts visitors even if your lodging does not have onsen in it.
Niseko Grand Hotel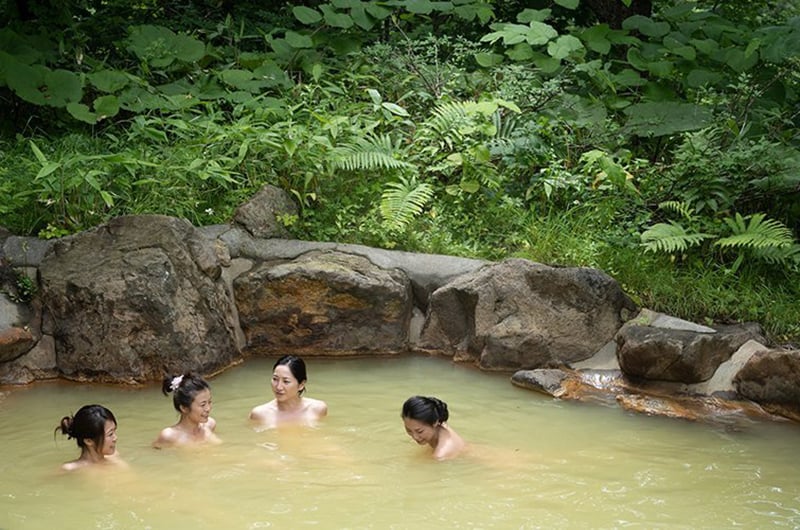 Located in the Niseko Konbu Onsen area, the Niseko Grand Hotel makes our list for one of the best onsens in the Niseko area. This hot spring features a mixed gender outdoor bath, the only one in Niseko! This is a great opportunity for couples, families, and groups of friends who would all like to go to onsen together. Guests will receive clothes for bathing (dresses for women and shorts for men) at the front desk when purchasing onsen access. The changing rooms and indoor baths are separated by gender as usual, but if you wish to go into the large outdoor mixed-gender bath it is asked that you wear the bathing clothes provided. The hot spring water quality is fantastic, and the indoor baths boast 2 different types of water with different minerals and health benefits.