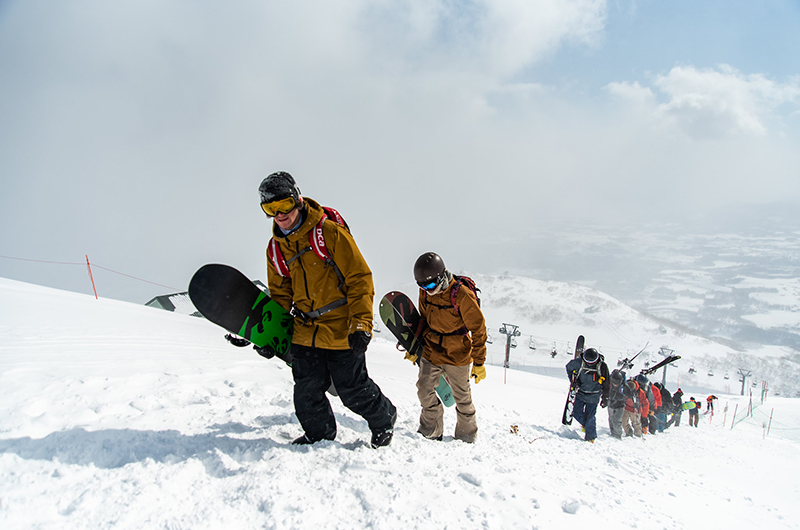 The word "Niseko" has become synonymous with "powder" in the world of international skiing and snowboarding. However, the best and deepest snow is often found outside of the resort boundaries. Luckily, Niseko has a backcountry system in place that allows skiers and snowboarders to access backcountry terrain with the help of the resort's lifts. This is unique to Niseko, as local and national governments have given their blessing and supported this system. 
As anywhere else in the world, it is paramount to have proper avalanche safety equipment before venturing into the backcountry. This includes a beacon, probe, and shovel in your backcountry pack, as well as the knowledge of how to use it properly.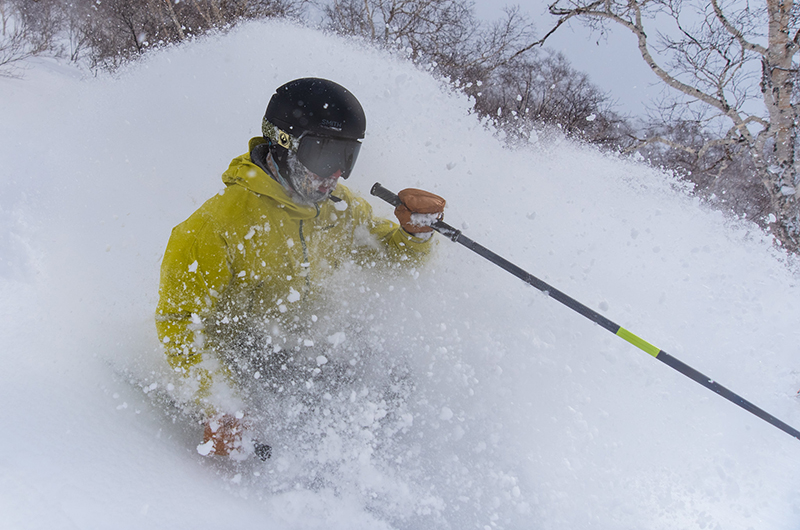 Niseko Rules
The Niseko Rules were created 20 years ago to make certain that everyone gets to enjoy Niseko's incredible powder conditions while putting a priority on safety. Follow these rules to ensure your safety and the best powder skiing experience possible.
Strictly NO ENTRY in prohibited areas at ANY TIME for ANY REASON.

Crossing boundary ropes is strictly prohibited. Use the 

designated gates when going out of boundaries.

No ski patrol outside the ski areas. Leave boundaries at your own risk.

Gates will close if conditions are deemed dangerous. Out of boundary skiing is prohibited when gates are closed.

For official information on mountain conditions, please refer to "Niseko Avalanche Information" or niseko.nadare.info

YOU WILL BE CHARGED for search and rescue efforts outside boundaries.

All users both in and out of boundaries must obey the ski patrol's authority at all times.

Children under 12 must refrain from going out of bounds unless accompanied by a proficient adult leader.

Niseko Resorts and the local community respect the freedom of mountain users and place a strong emphasis on THE SAFE USAGE of the mountain.
Backcountry Gates
The ski resorts in Niseko put in their first backcountry gates in 1999. Working as one with the Niseko Rules, these gates provide the safest entry points for Niseko's backcountry powder playground. The Niseko Ski Patrol does everything they can to open up the gates. Ski Patrol's priority is your safety, so please respect their hard work by refraining from skiing under ropes and waiting for the gates to open. The resorts of Niseko United and Moiwa have 11 Backcountry gates as shown in the picture below.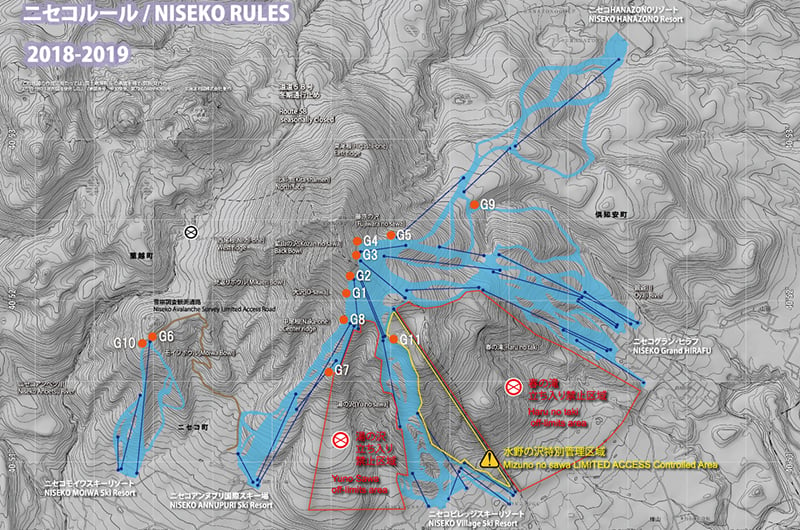 Daily Avalanche Report 
Niseko' snow is unique, and checking the daily avalanche report can help you make the best decisions on how to enter the backcountry on that specific day. It can also help you find the best snow conditions on the mountain! These avalanche reports are updated every morning by long-time Niseko locals who know the snow here better than anyone else. Make sure to check the Niseko Avalanche Information before your day exploring Niseko's backcountry.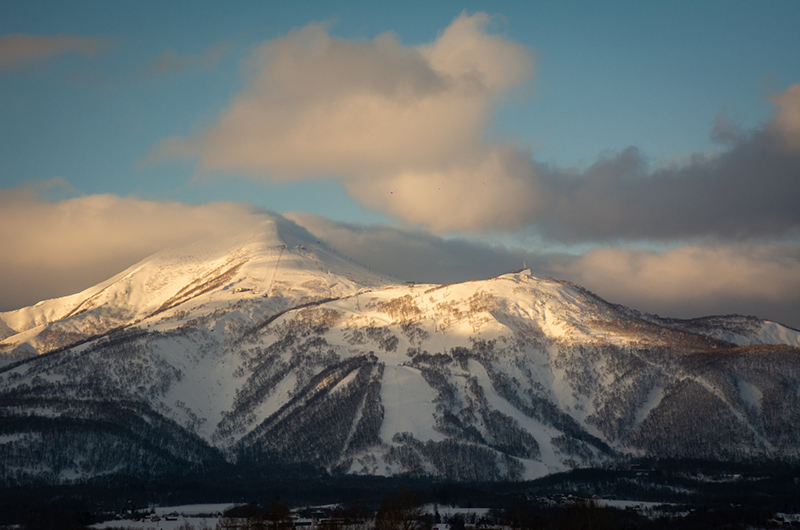 Go with a guide!
Backcountry skiing and snowboarding are becoming increasingly popular as it can reward you with the best conditions of your life! However, there are risks involved. There are several qualified guiding operations in the Niseko area that can help show you the best snow conditions and using their knowledge to keep you safe. HANAZONO Powder Guides is a resort owned and operated guiding company that can tailor a backcountry tour to your needs. On top of that, HANAZONO Powder Guides offer a service that lets guests ride the chairlift exclusively for 1 hour before the public!