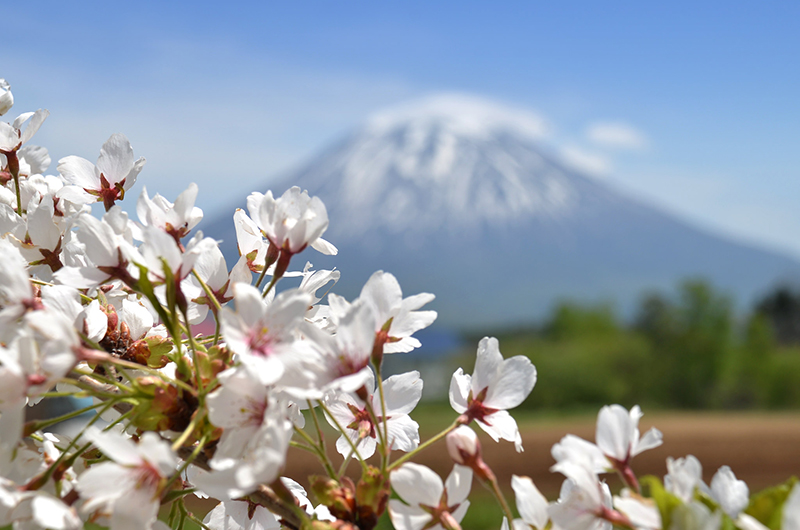 Japan is famous for its cherry blossom (sakura) season and while visitors from near and far flock to see the explosions of pink that cover the countryside, cherry blossom season in Niseko is truly unique.
The cherries usually start blooming in Hokkaido around late-April, with peak bloom in Niseko around the first week of May. This year, it coincided with the last week of lift operations in Niseko United – where else can you hit the slopes for a ski or board and then go for a spot of cherry blossom viewing afterwards?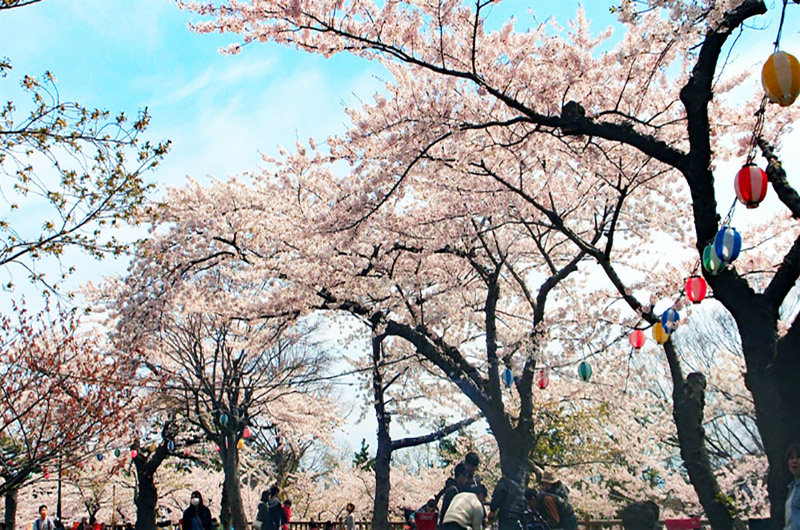 Cherry blossom season is a festive time of year as people gather with family and friends for "hanami" (flower viewing) parties. Groups will gather under the cherry blossom trees in parks and other public spaces to enjoy the beauty of the cherry blossoms while enjoying picnics and barbecues. After the cold of winter it's a great chance for people to get outside and enjoy the warmth of spring.
Peak cherry blossom season has finished in Niseko for this year but there are still blooms to come in parts of eastern and northern Hokkaido. Following the cherry blossoms, however, is another spectacular floral display – "shibazakura" – also known as pink moss or phlox moss. Shibazakura grows on the ground, creating a carpet of pink and white blooms, usually from late May to mid-June.
Around Niseko, the best place to see this amazing sight is Mishima's Garden, located behind the Kutchan train station. Local retired farmer Mishima-san created this beautiful garden as a way to give back to the community and protect the land. The entire garden was planted by hand and every year Mishima-san opens his gardens to the public so that locals and tourists alike can enjoy the beautiful flowers with Mt Yotei as the backdrop.
If a last-minute trip to view the cherry blossoms and shibazakura is not on the cards for this year, why not think about combining a spring ski trip and cherry blossom viewing for next year?
View this post on Instagram