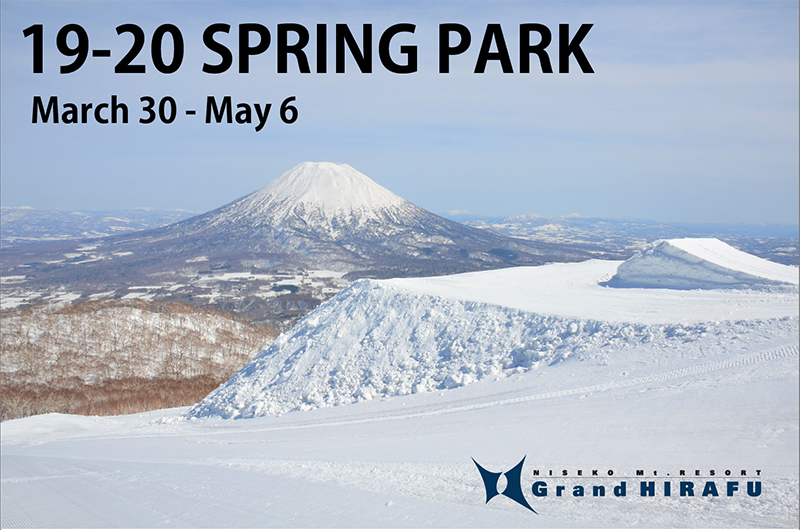 The most anticipated park in Hokkaido is now open! The Spring Park at Niseko Grand Hirafu Resort is known every year to hold fun freestyle features for skiers and snowboarders to ride. You can find the Spring Park set up on the Shirakaba Course at Niseko Grand Hirafu Resort.
A fun session in the Niseko Grand Hirafu Resort Spring Park with Tenra Katsuno. Filmed and edited by Yasuyuki Shimanuki.
The Spring Park in Hirafu has features for all park riding ability levels. Smaller jumps and rails are available for beginner and intermediate park riders, as well as several large jumps, let the experts practice their best tricks! Not a park rider? That's OK, as even just watching the epic jump sessions happen on the big kickers on a perfect spring day is quite a sight to see. What's better? The jumps are set up with a perfect view of Mt. Yotei in the background. Hit the jumps yourself to get a memorable photo or video, or simply enjoy the show of other riders flying through the air with a breathtaking backdrop.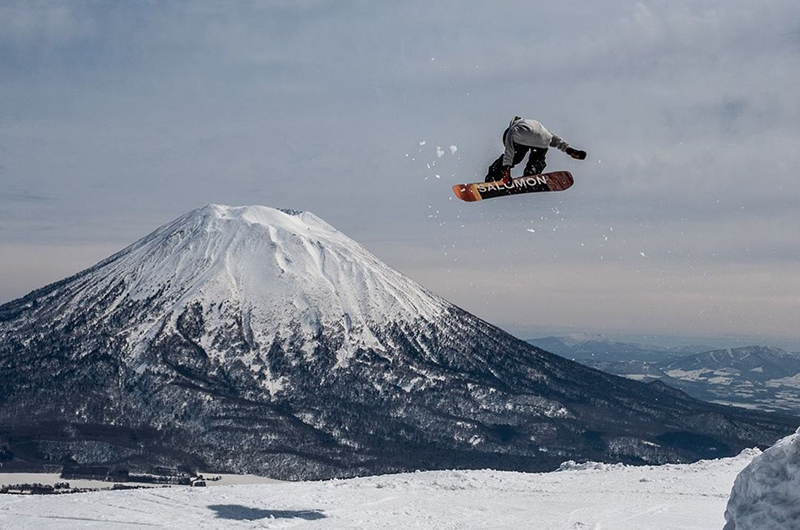 Photo via @aadmanimages
The features in the park change each year, as well as change with the snow conditions, so you can be sure to always find something creative to ski or snowboard on. The star feature each year is the top step down jump. This year the size is 15 meters. Another 15-meter tabletop style jump is located near the bottom of the park. A smaller 5-meter jump near the top of the park is perfect for beginners or intermediate park riders. Creative rails and jibs are set up as well and change with the snow conditions. See the photos below for the initial park set up for spring 2020. Please be safe and ski or snowboard within your own ability!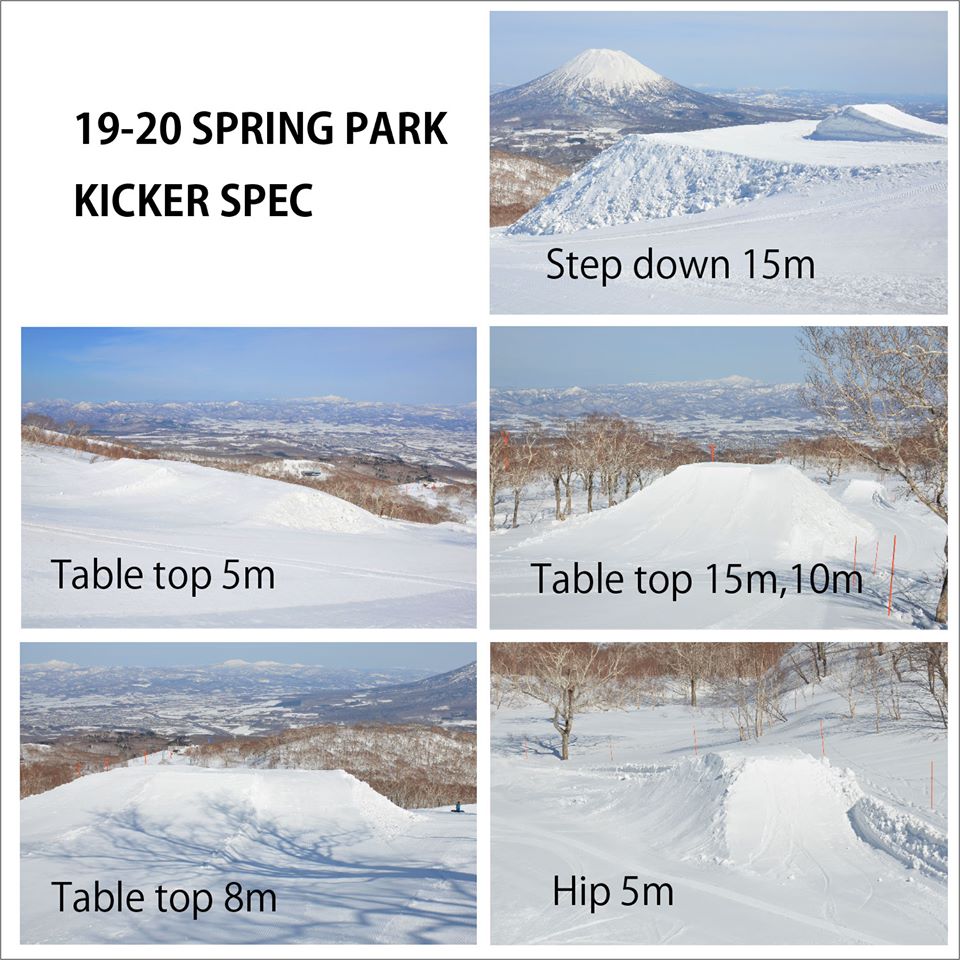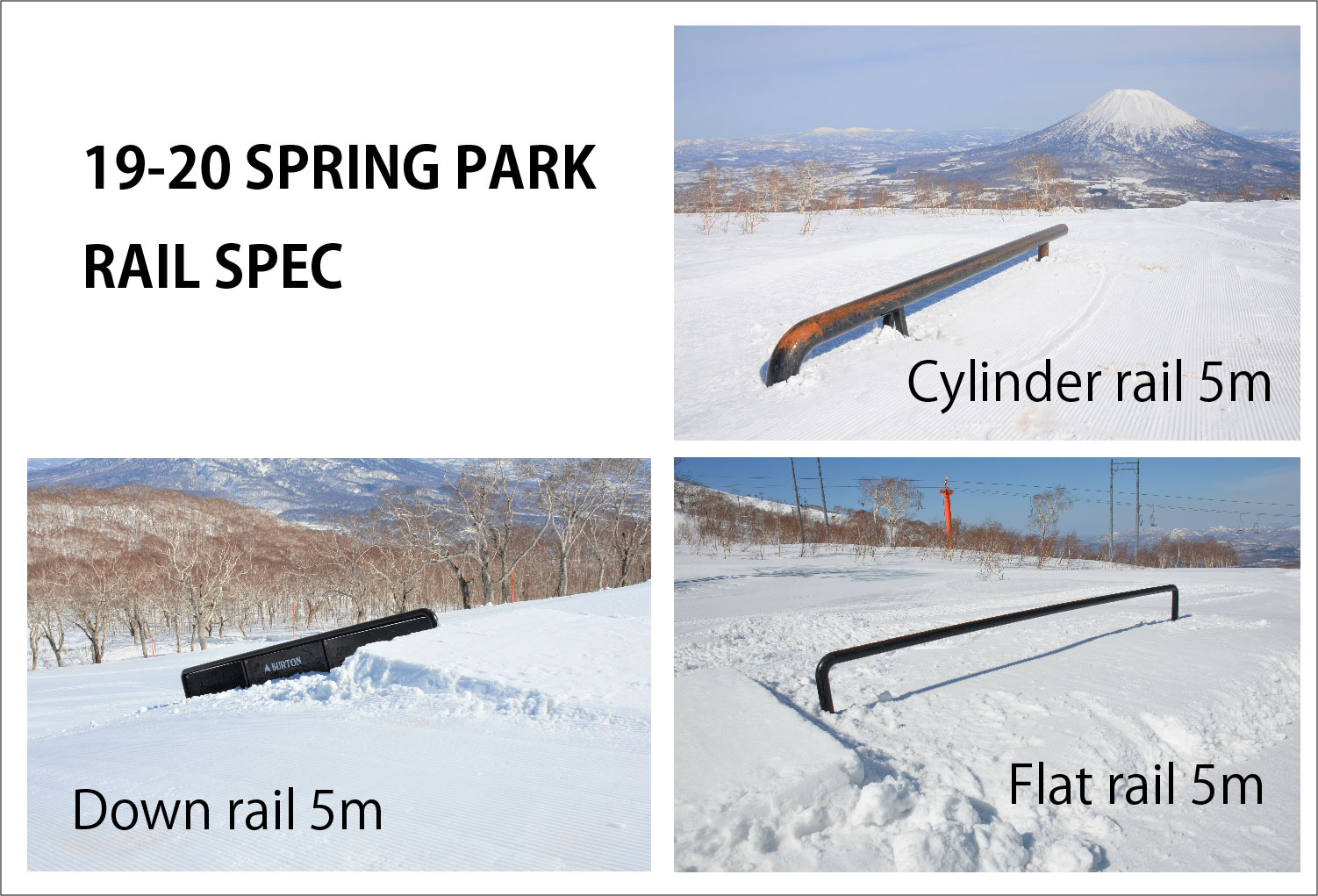 The Hirafu Spring Park attracts some of the best skiers and snowboards in Japan, as it is one of the most advanced park setups in Japan and it is open through Golden Week (the first week of May) each year! Niseko is one of the best places for late spring skiing and snowboarding, and the Spring Park lets you practice and improve your park riding until early May.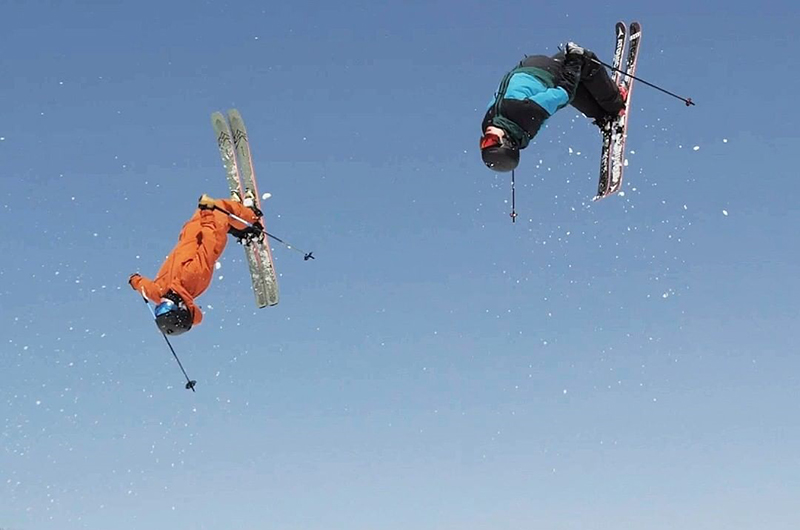 Niseko Grand Hirafu Resort, as well as the Spring Park, is planned to stay open until May 6th, 2020. This date is subject to snow conditions and may change. Please contact Hirafu Resort directly if you have any detailed questions about the resort's operation or the Spring Park.
Get the best deals

 

on your perfect Niseko accommodation!