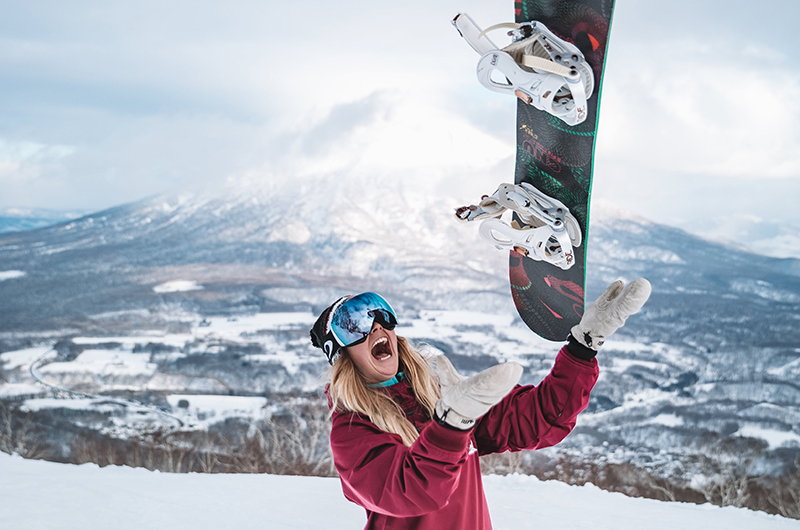 Choosing to come to Niseko during spring has become increasingly popular over the last few years. Many consider springtime to be a local secret in Niseko, as there are plenty of advantages to visiting just after the frigid winter months. Read on to find out why you should visit Niseko this spring! 
Gorgeous weather
Spring in Niseko is known for its amazing weather. In fact, if you are lucky you can get the best of both worlds on the mountain: snow and sun! Spring holds much clearer weather in general than winter, however, storms do roll through occasionally and provide fresh snow to blanket the landscape white. It's usually pleasant to be outside in Niseko during spring, no matter if you are skiing or simply walking around town. Longer days mean you can enjoy a relaxing apres session or catch a sunset view of Mt. Yotei from your favorite spot.
Fewer crowds
Niseko's powder snow is now famous worldwide. Thus, peak winter months can be a little busy. If you prefer a relaxing holiday with fewer crowds, then spring is for you. Enjoy the slopes of Niseko United without waiting in lift lines, and find fresh tracks much easier on a powder day. The villages around the resorts are quieter as well, meaning no lines for your morning coffee at the convenience store. Springtime visitors can leisurely shop around town for a new jacket or souvenirs to bring back home to friends and family.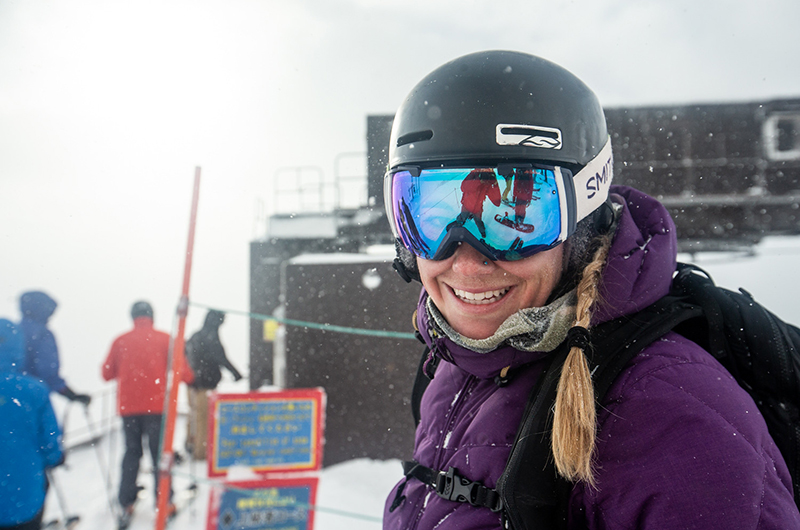 Eat Freely
Many don't know, but spring is actually the best time to eat here. The Niseko dining scene is growing exponentially, making it hard to get a booking at your favorite restaurant in peak winter. Several Michelin Star restaurants, authentic Japanese hot pot, mouth-watering izakaya restaurants, yakiniku, and more are all available around the resort areas. Foodies can rejoice as they won't have trouble picking favorite restaurants and will get to try everything without booking months in advance.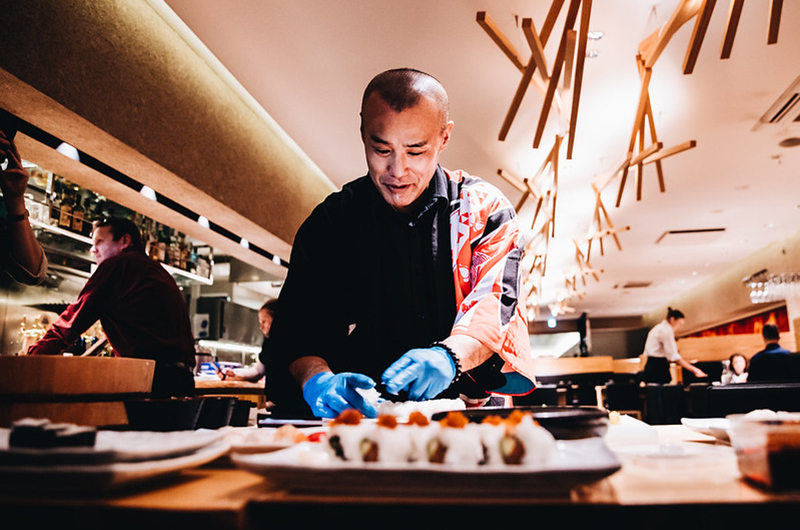 Learn to ski!
Springtime is hands down the best time to learn to ski in Niseko. Mild and clear weather is much better for grasping the basics of skiing or snowboarding. It can be difficult to relax and learn to ski during a cold and blizzardy day in peak winter! Moreover, there are plenty of wonderful instructors during spring. Peak winter dates can leave many ski schools in the Niseko area booked out, so our recommendation is to come in spring to focus on progressing your skills at your own pace! Check out these spring lesson discounts from Hanazono Niseko and Niseko Village.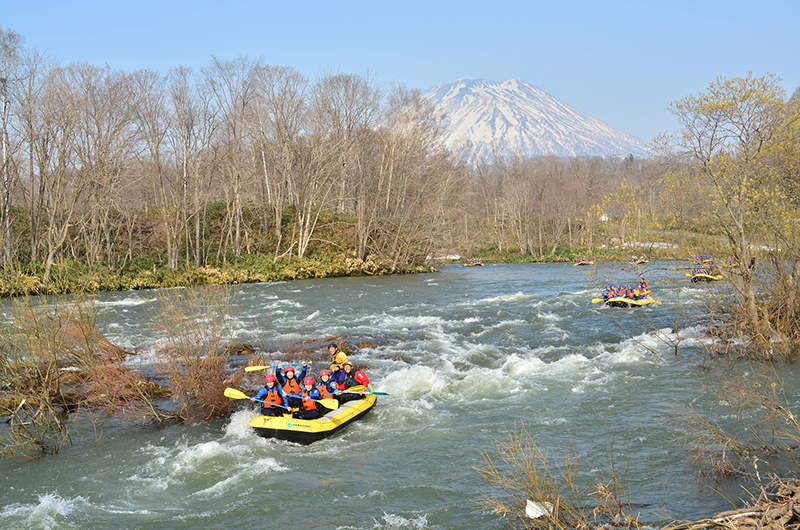 More activities
Another upside to spring compared to winter in Niseko? There's more to do! The best time for non-ski activities in the snow such as snowmobiling and snowshoes is spring. If you choose to come in April, you can enjoy an exciting trip down the Shiribetsu river on a whitewater rafting tour! On top of that, cherry blossom season makes its way to Niseko from late April through early May. The beautiful sakura season in Japan is not to be missed!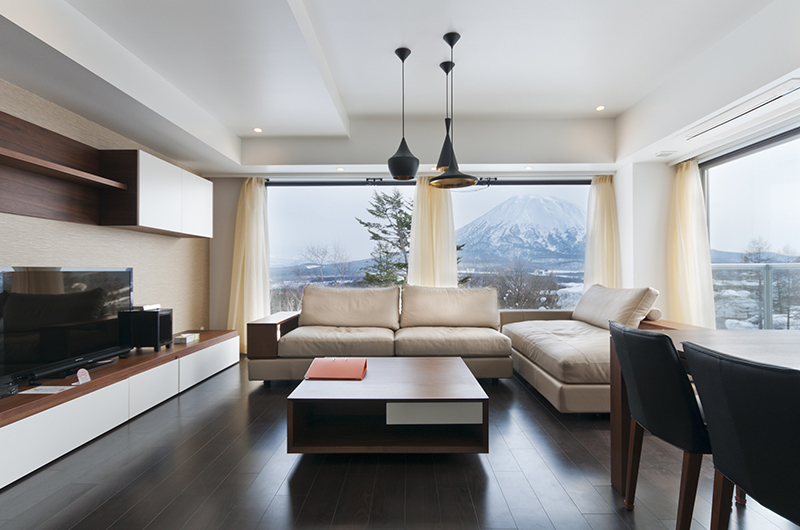 Discounts!
Fewer visitors in spring mean more discounts! On just about everything. Enjoy a ski holiday in Niseko at a fraction of the price you would pay in peak winter. This means you can treat yourself to your dream accommodation without breaking the bank. Spring is also the most popular time for families to visit Niseko, as we all know a ski holiday for the whole family can add up to a sizable price tag. Accommodation, ski lessons, rental equipment, backcountry tours, and more are all discounted during the spring season. 
Check out some of the discounts this spring!
NISS Group Lesson 20% OFF in March: https://hanazononiseko.com/en/winter/special-offers/niss-group-programs-20-off-in-march
Niseko Sports – Online discount for all rental equipment: 
https://hanazononiseko.com/en/winter/special-offers/online-discount-for-all-rental-equipment
Vacation Niseko Off-Peak Savings: https://vacationniseko.com/en/special-offers/off-peak-savings-winter-2019-20
Hinode Hills Niseko Village – 30% OFF
https://www.hinodehills.com/special-offers-spring-ski.html
20% OFF Niseko Village Snow School Lessons:
https://niseko-village.com/en/special-offers/index.html
Get the best deals

 

on your perfect Niseko accommodation!