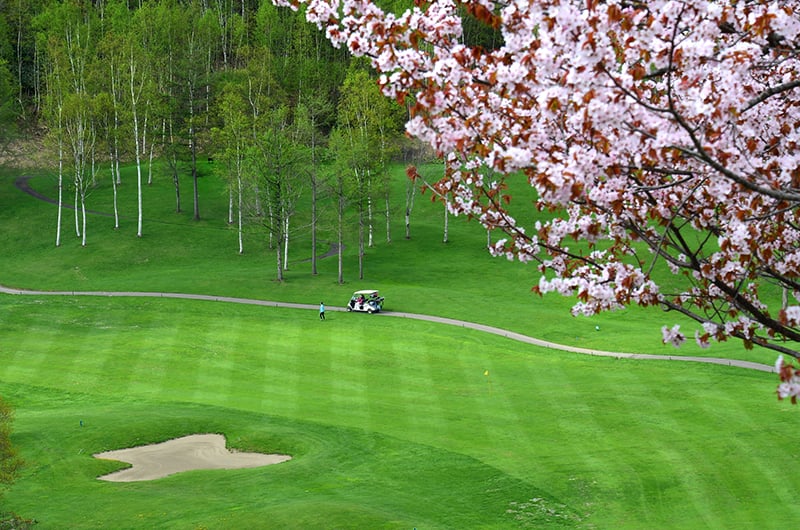 Due to the development of the coronavirus (COVID-19) as well as the snow conditions on the mountain, Niseko United decided to close winter operations for the 2019-20 winter on April 19th. However, the fun in Niseko hasn't stopped. A below-average year in terms of snowfall means that the snow on lower elevations has nearly melted away, giving room for green season activities. One of the first activities to open is Golf! 
What's Open?
Hanazono Golf
Hanazono announced a pre-opening for 3 days from April 29th, 2020. The regular golf season at Hanazono Golf will run from May 2nd until November 3rd, 2020. 
Niseko Village Golf Course
The Niseko Village Golf Course is open from May 3rd until October 25th, 2020.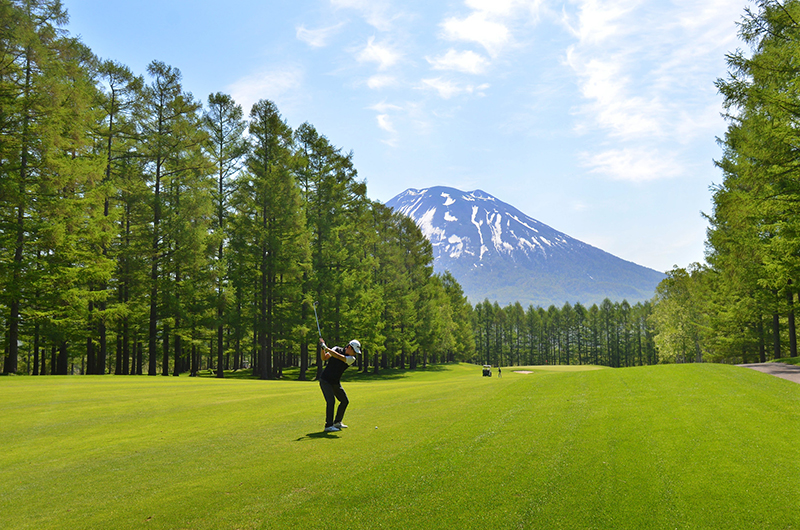 Golf in Spring
Niseko's spring season brings fantastic weather. Watch the landscape around you come back to life after a cold winter while playing a round of golf. Enjoy teeing off to a lush backdrop of sasa bamboo while the snowcapped mountains and volcanos remain white and fresh at higher elevations. Perhaps the best part of golf in Niseko is the breathtaking scenery. If you time it just right, you may even be able to see sakura (cherry blossoms) blooming around the courses.
Accommodation
A wide range of accommodation is available from budget to luxury. A huge benefit of Niseko's popular winter season is the array of amazing hotels, townhouses, and more available. However, the off-peak season gives travelers a chance to stay in their dream accommodation for a fraction of the price in winter. As Niseko continues to develop into an all-season resort the accommodation options for the Golf season will steadily increase.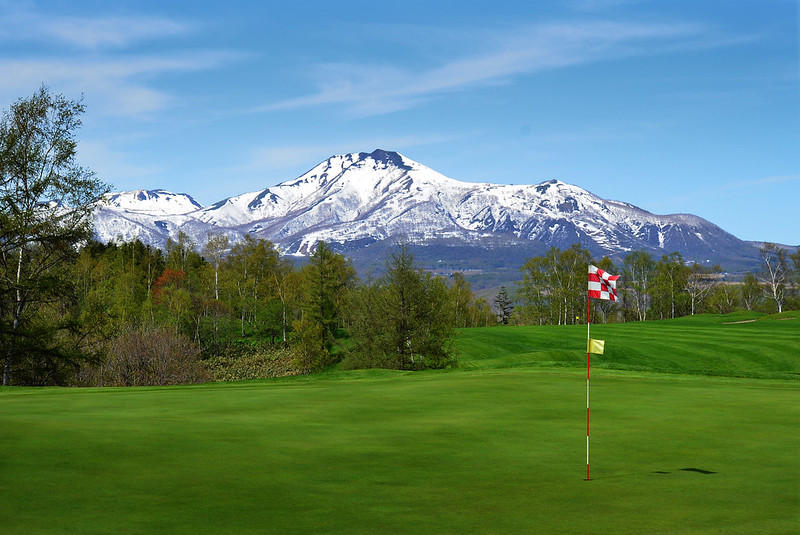 Golf in Japan
The 1980s and 1990s in Japan are often referred to as the economic "bubble era", where thousands of high end and private golf courses were developed across the country. Language barriers, different customs, and private courses often made it difficult for foreigners to enjoy a round. However, this is changing and Japan is now recognized as a golf destination with pristine courses at a very affordable cost. In Niseko, a round of golf will cost you around 6,000 yen during the week and up to 12,000 yen on the weekend. Considerably more affordable than golf in some other countries. Moreover, Niseko's international community is inviting to foreigners, making it easy to enjoy a day hitting the links without any knowledge of Japanese.
Get the best deals

 

on your perfect Niseko accommodation!