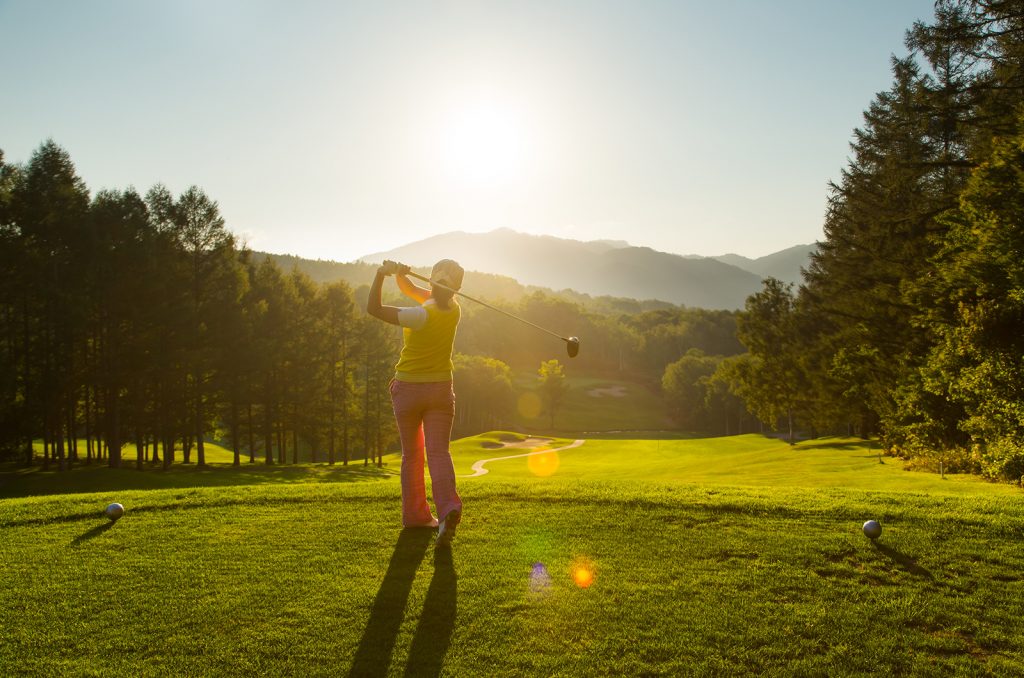 Would you believe that many long-time locals in Niseko agree that summer is their favorite season here? In stark contrast to the snowy and frigid winters, Niseko's "green season" holds perfectly mild weather and clear blue skies. A splendid environment for a never-ending list of outdoor activities and happenings! Read on to see a few of our favorites happening this summer.
Annupuri summer gondola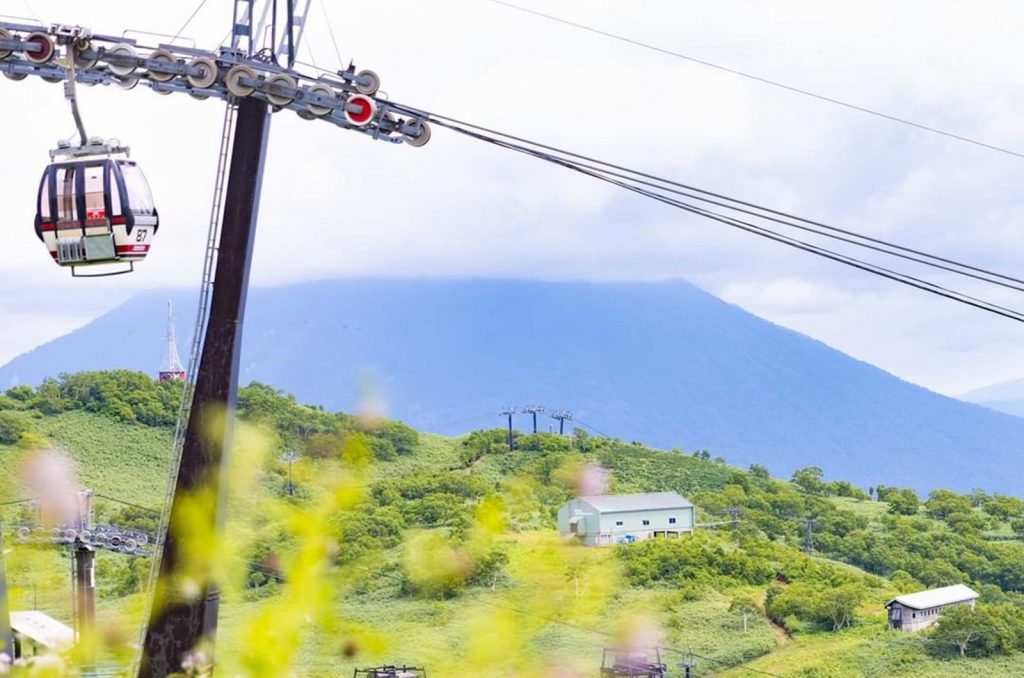 Ride Annupuri's gondola up to an elevation of 1000 meters to enjoy some of the best panoramic views in Niseko! You can even bring your dog on the gondola ride. Annupuri also features a dog park at the base to play in after your gondola ride with your furry friend. Visit Annupuri Resort's website for more information.
Golf Niseko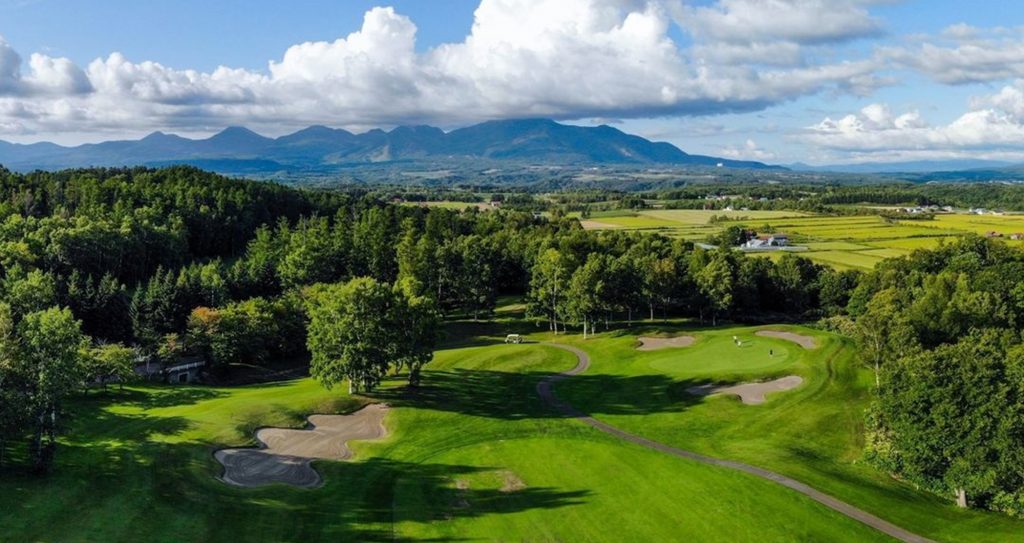 Hit the links with your family or friends in Niseko! Year after year, the golf scene in Niseko grows as visitors and locals alike enjoy the pristine greens of Niseko's golf courses. Escape the humid and rainy summers in Asia to relax in Hokkaido's temperate summers. The weather is superb for golfing and the courses are challenging, beautiful, and meticulously maintained. Check out our favorite courses in the area:
PURE at Niseko Village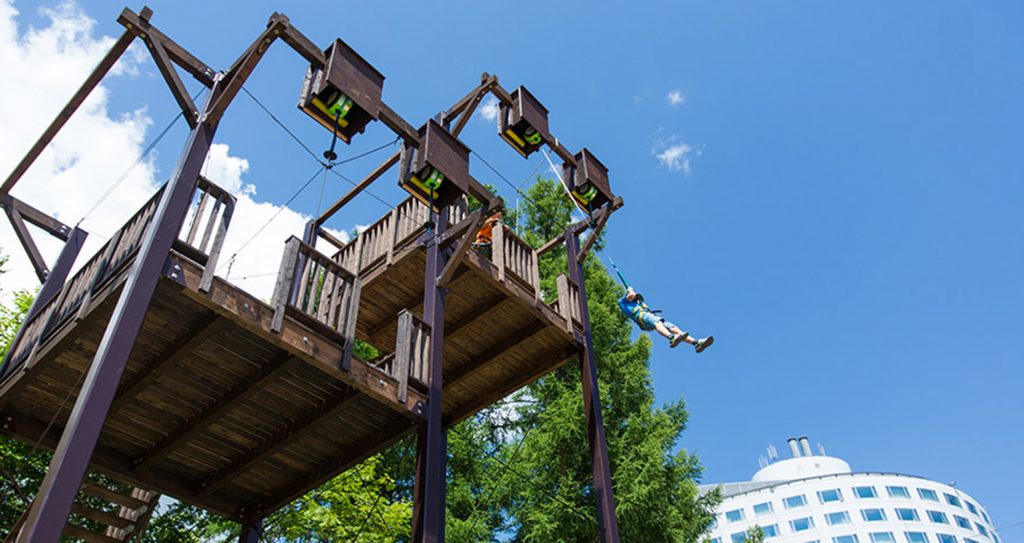 Activities galore at PURE! Niseko Village's PURE has something for everyone, of all ages. Choose from zip-lining, mountain biking, the unique rail slider, horseback riding, hot air balloon rides, the exciting quick jump, and more. PURE is a wonderful way to experience Hokkaido during the warmer months for the whole family. Visit Niseko Village's website for details and dates of operation.
Hanazono Zip World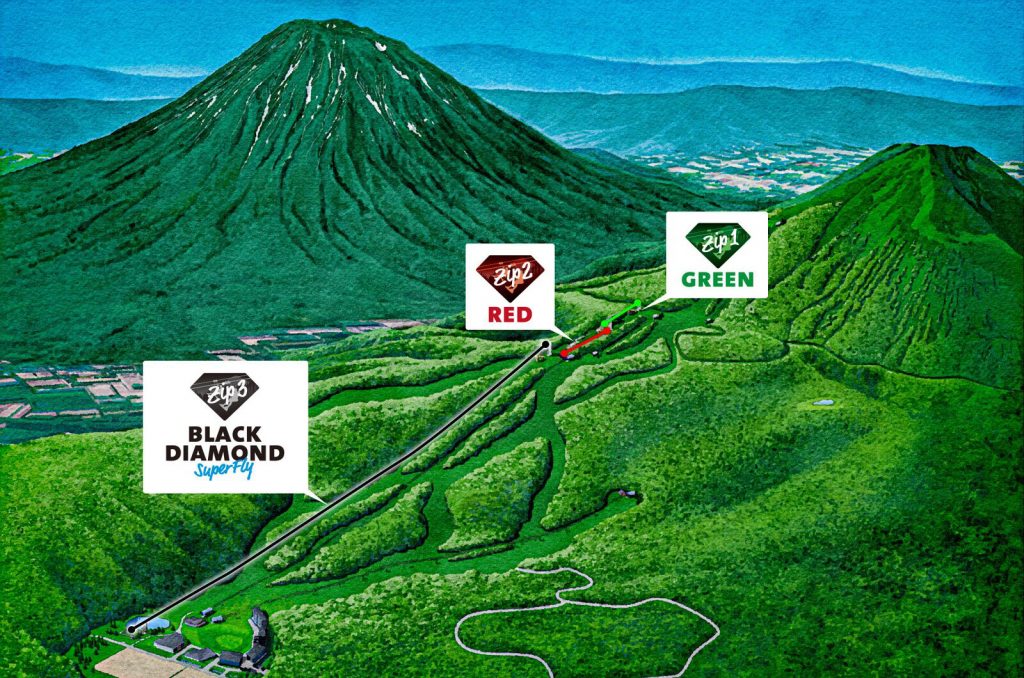 Grand opening in July 2022! Japan's first multi-stage dual-cable zipline. The total zip tour distance is 2,591 meters in length. It also includes the longest zip line in Japan, the "BLACK DIAMOND SUPERFLY". It spans 1,700 meters and reaches speeds over 110km/h. Learn more here!
Mountain lights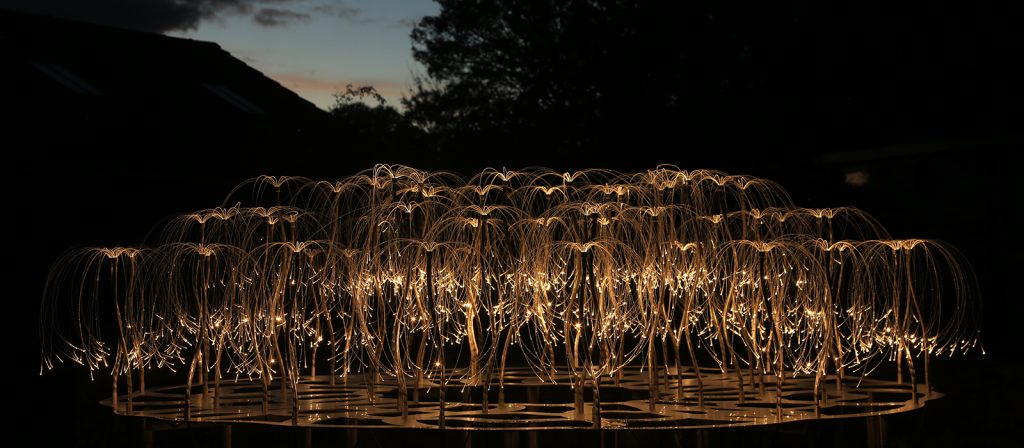 Something entirely new is coming to the Niseko summer scene. As part of Hanazono's recent developments to create an exciting and beautiful all-season resort, Mountain Lights will host its grand opening on July 1st, 2022. Mountain Lights is an extraordinary light art installation created by internationally acclaimed artist Bruce Munro. Thousands of gently glowing "firefly" sculptures will blend in and light up the landscape with a total of 180,000 individual points of light!
Rafting in Niseko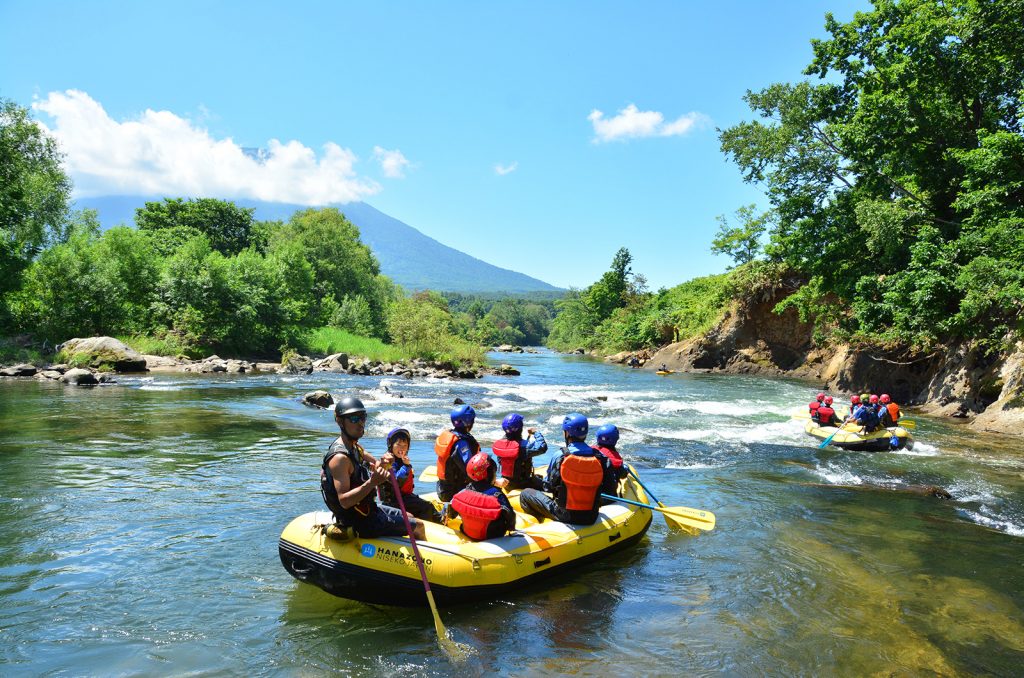 Ride the river! Join a rafting tour at Hanazono to experience one of Niseko's most popular and fun summer activities. Suitable for children as well, rafting is a wonderful way to feel connected to Hokkaido's natural beauty while navigating the gorgeous Shiribetsu river.
Cycling around Niseko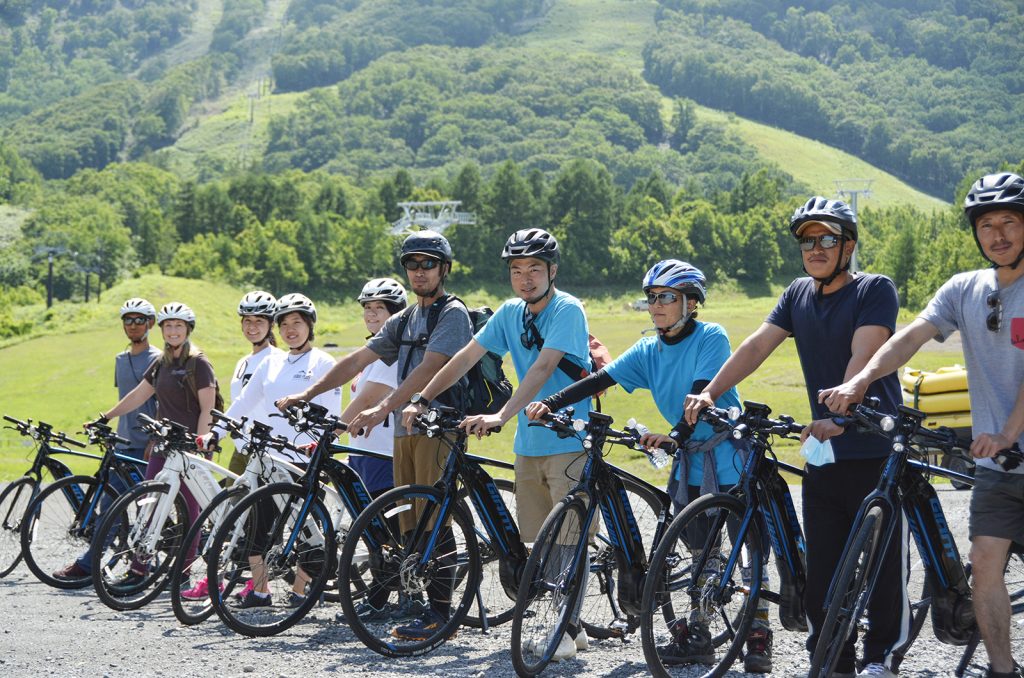 Cycling has exploded in popularity in Niseko due to the perfect climate and clear weather in summer. Choose from road cycling, e-bike tours, downhill mountain biking, gravel bikes, and everything in between. We are excited to see how the cycling culture continues to grow and develop in Niseko!