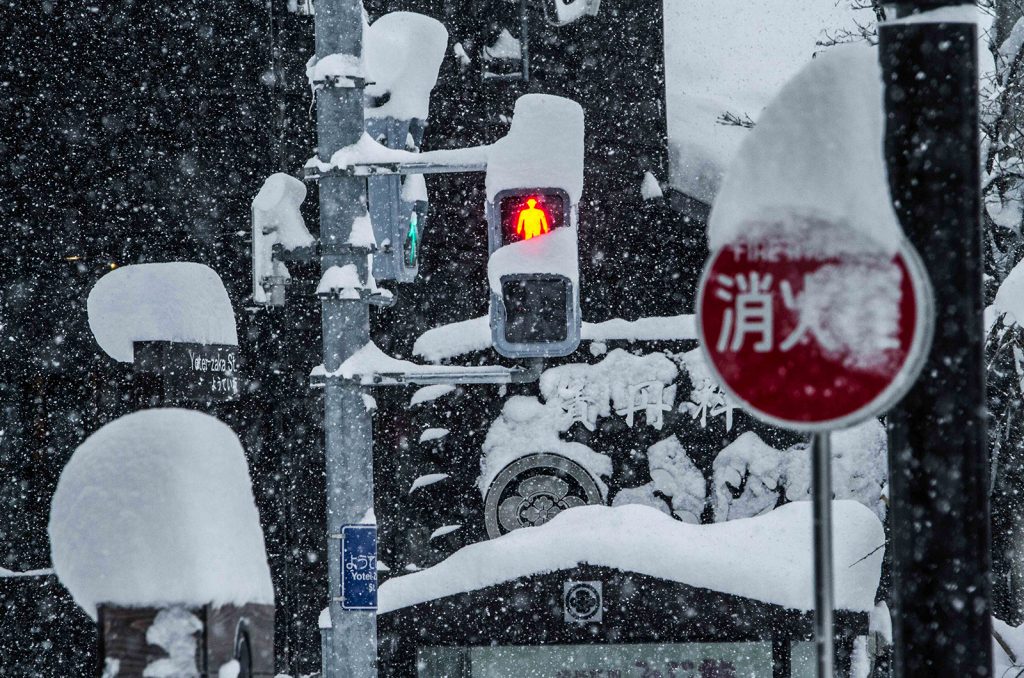 A La Nina Winter 2021/22 in Japan
The leading weather-tracking agencies around the world have confirmed that a La Nina has developed and will continue through the winter. But what exactly is a La Nina? Saving the technical language, La Nina is a natural phenomenon marked by cooler-than-average sea surface temperatures across the central and eastern Pacific Ocean near the equator. Historically when this happens, the mountains across Japan receive colder temperatures and more snowfall. This is exactly what powder-lovers want to hear! It's a good sign that a very snowy winter is coming to Niseko for the 2021/22 season. This is the second La Nina winter in a row, and we all know that last year's winter season was one to remember!
Japan Meteorological Agency Forecast
Each year the Japan Meteorological Agency (JMA) releases a winter forecast for each region of Japan. These forecasts always get us excited for the season! The JMA's winter forecasts include the months of December, January, and February, and estimate the probability of normal, above-normal, and below-normal occurrences for snowfall, temperature, sunshine, and rain.
Snowfall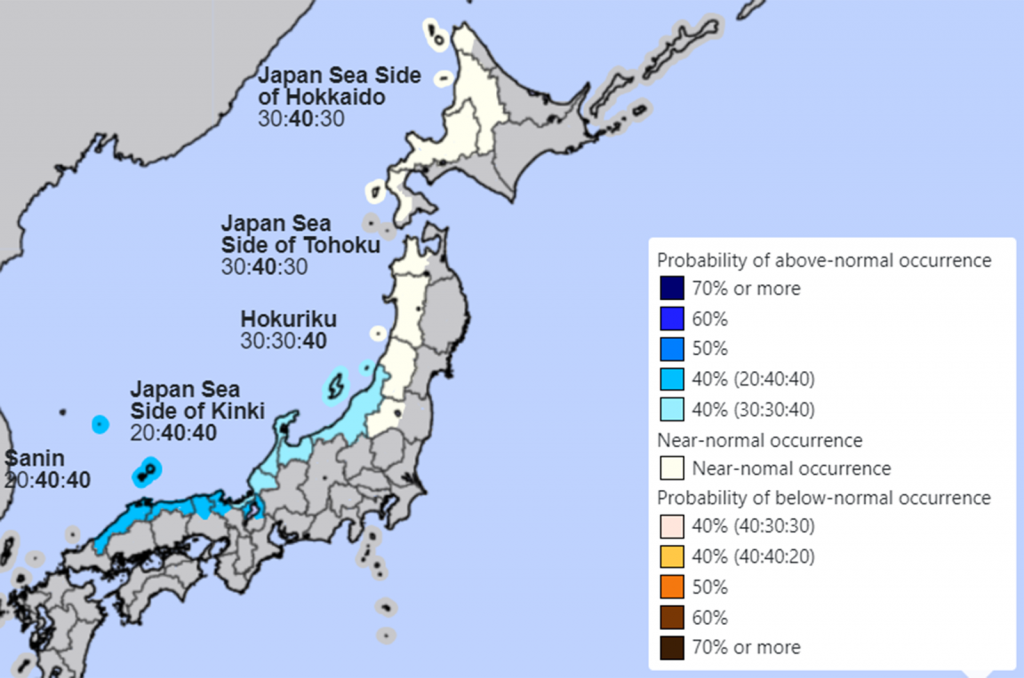 Based on JMA's map above, Hokkaido is shaded white, meaning that the JMA expects normal levels of snowfall. As we know, "normal" snowfall in Niseko is a very impressive amount! Everything from Niigata to the south is in a shade of blue, meaning that it is predicted to have slightly above average snowfall for winter 2021/22. It's worth noting that an "average" snowfall in Hokkaido is much more than above average in the southern parts of Japan!
Temperature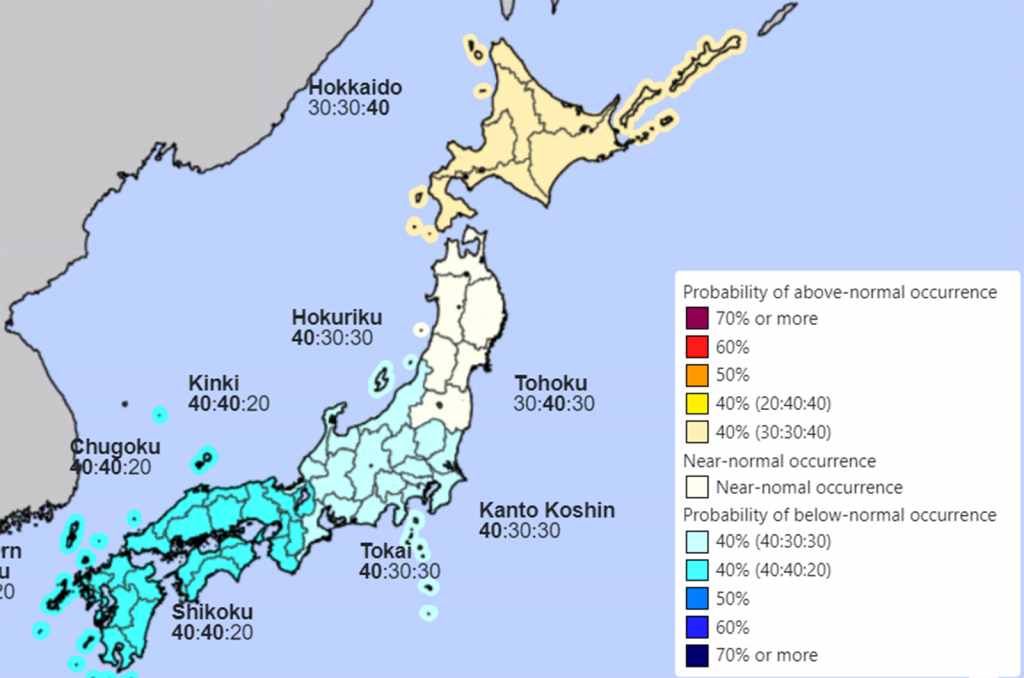 JMA's average temperature forecast for the upcoming winter shows Hokkaido in a light yellow shade. This translates into Hokkaido having a 40% chance of slightly higher temperatures in winter. This forecast does not mean Hokkaido will be warm this winter. There is a slight chance of above-average temperatures, which means that Hokkaido will still be frigid!
Sunshine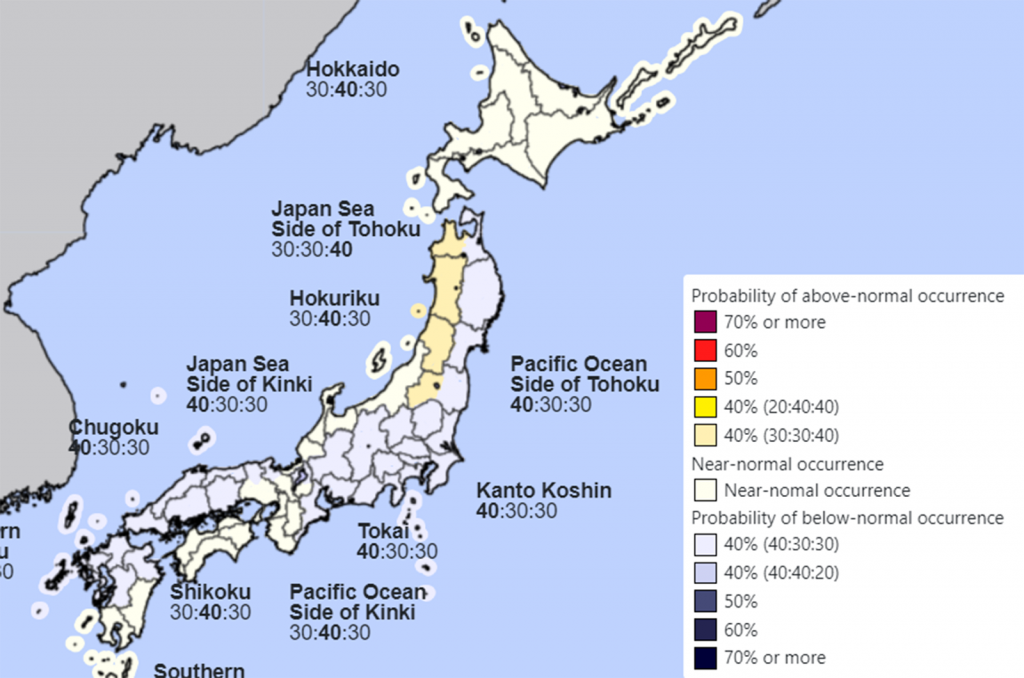 JMA's prediction for Hokkaido's sunshine is normal and marked by a shade of white. Hokkaido's mid-winter skies are usually cloudy, however, snow doesn't fall from sunny and clear skies! This is another positive forecast for Niseko's powder-hungry skiers and snowboarders. If you're looking for clearer skies on the snow, visit Niseko in the spring! March, April, and early May all often bless Niseko's ski slopes with sunshine.
---
These predictions for snowfall are just that – forecasts. No one knows exactly how much it will snow in Niseko this coming winter, but all signs point to the conditions we love – cold and snowy! Niseko locals are quickly preparing for the winter season, while outside visitors hope traveling to Japan becomes easier in the near future. We hope we can welcome you to Niseko for winter 2021/22. Cheers to powder season!