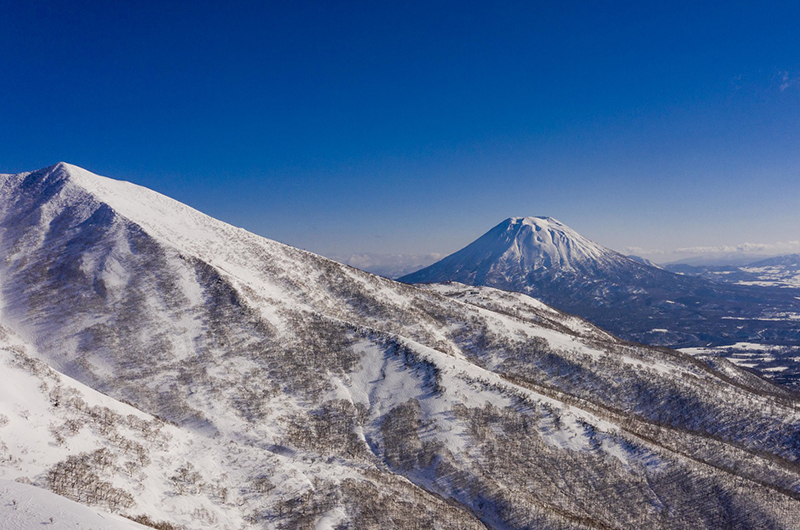 Japan's closed borders to foreigners have made it a difficult winter for ski resorts such as Niseko. However, there is an upside. The resorts of Niseko United remain open and the snow has been fantastic. Uncrowded slopes and plentiful powder have created a dream winter for those who stayed in Japan. We interviewed a few lucky people who are living in this powder paradise. Read on to see who you should be jealous of!
---
Evan Wilcox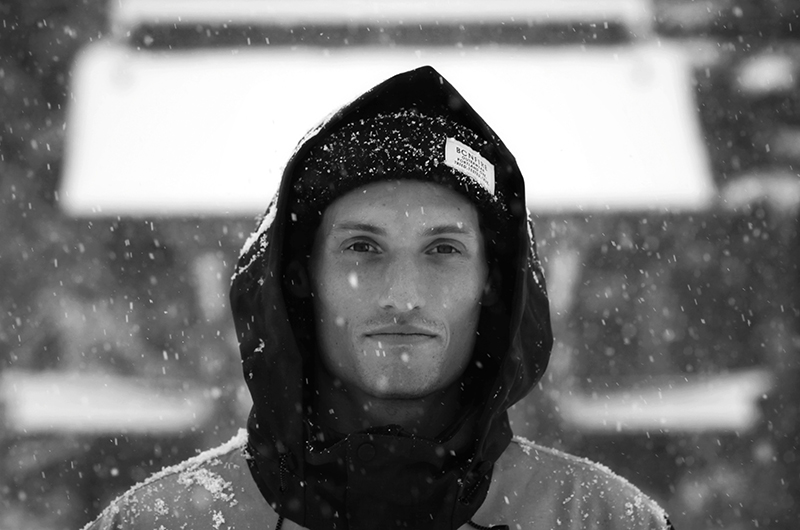 Winters in Niseko: 6
Occupation: Niseko United Digital Marketing
What were your plans before Covid-19?
I'm based in Niseko all year, but I love to travel. Before Covid, I had arranged travel to Alaska for my first heli snowboarding trip, booked tickets to Thailand, and planned to explore all around SE Asia in the off-season. Covid redirected me to stay local and explore my home of Hokkaido, which is a blessing in disguise. I love living here during all seasons.
How has the snow been this winter?
In short, wonderful. Once the snow taps turned on in mid-December the snow was relentless! Niseko was getting fresh snow daily, with bottomless powder resetting on the mountain nearly every day. January showed perfect cycles of new snow followed by sunny and clear days. A dream for a snowboarder. February has been following the same pattern as January, with big snow dumps followed by sunshine. Perfect. On top of this, the resort has been relatively empty. Fresh tracks can be found easily right next to the chairlift at 3 PM. No need to rush around on a powder day. This has given me a new appreciation for the truly amazing snow and terrain Niseko has to offer right off of the chairlift.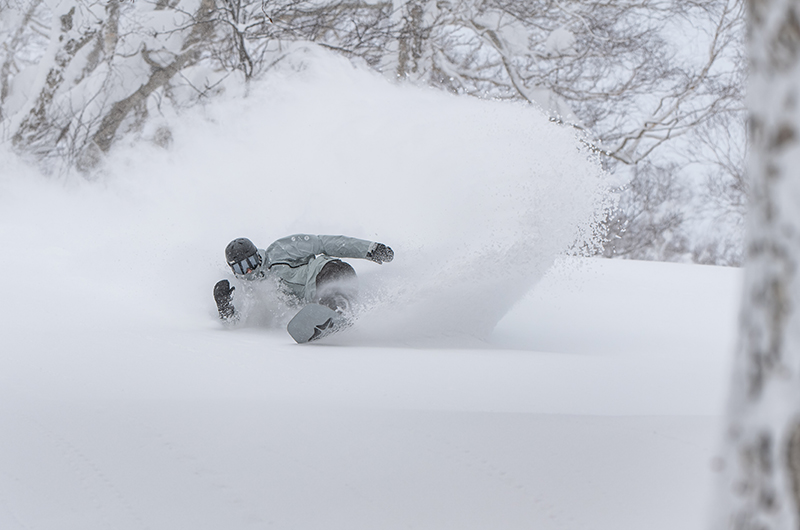 What makes this winter special for you?
Long-time Niseko locals refer to this winter as a look into the past. The early days of Niseko showed plentiful powder without almost any foreigners visiting. This winter is a once-in-a-lifetime chance, so I'm taking advantage of it by snowboarding as much as I possibly can. During such a difficult time in the world, I feel so grateful to be in Niseko enjoying what I love most.
Anything else you'd like to add?
I'd like to wish everyone the best during these uncertain and difficult times. It's an unprecedented situation worldwide. Stay up!
Follow Evan on his Instagram to see him enjoying Niseko's snow: @evanwilcox
---
Toshi Pander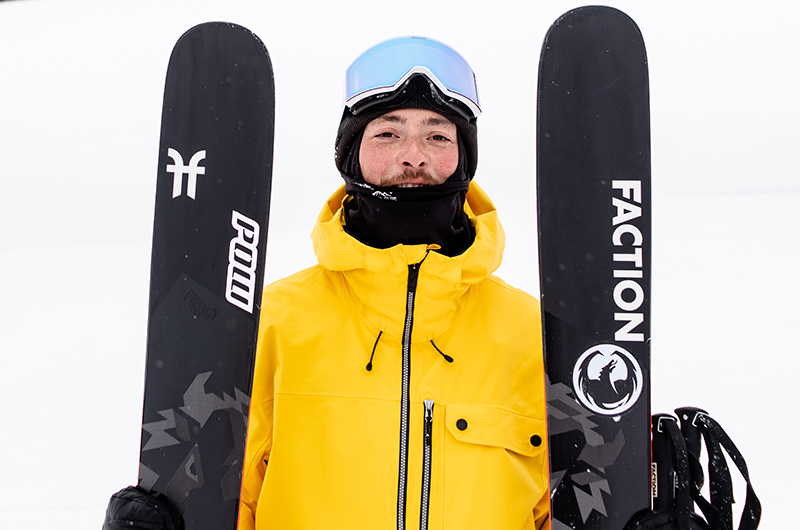 Winters in Niseko: 10
Occupation: Professional Photographer/Videographer
What were your plans before Covid-19?
My initial plans were to continue on with my winter addiction and do another season in Mt Hotham Australia. I was denied entry so turned back around to commit to my first summer in 9 years.
You grew up living between Japan and New Zealand, correct? What's it like being in Japan during these strange times?
Living in Japan has been rather calm in general. Maybe too calm. Everyone back home was so surprised by the amount of freedom we all had here. I felt very fortunate that we were able to enjoy the beautiful nature and outdoor activities that Hokkaido has to offer.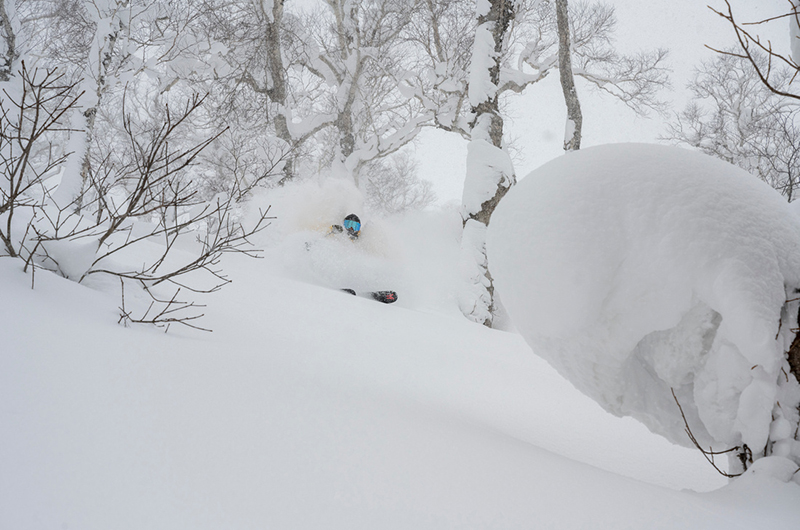 What are the resorts like this winter in Niseko? Minimal people on the slopes?
I'm sure most people know this answer. They probably already blocked everyone they know who is in Japan to avoid hearing this but… Yes, it's been a pretty special winter. The combination of excellent snow and only domestic tourists makes a stress-free powder buffet. The slower pace of the season is also allowing long-term locals and newbies to relive the good old days and remind everyone of the beauty and the original stoke of Niseko. It has also been a dream for me as a professional photographer. The shots I have been able to take in-resort have been unreal.
Anything else you'd like to add?
I hope everyone is making the most out of this uncertain situation. Don't forget, the pow is always deeper on the other side, and Niseko will always be here for you.
Follow Toshi on his Instagram to see him enjoying Niseko's snow: @toshi_pander
---
Jimi Oertli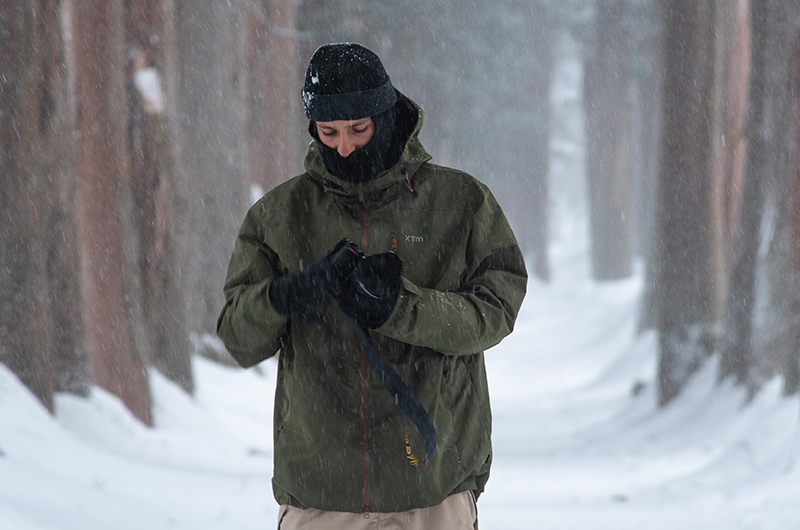 Winters in Niseko: 6
Occupation: Sales/Ski-Tech at Niseko Sports
What were your plans before Covid-19?
I am not really sure, I wanted to return to South East Asia for a holiday and after that flight back home to France. I haven't been around my family and friends in a few years but COVID changed that and I ended up deciding to stay in Japan.
What's it like staying in Japan year-round?
It was my first summer in Japan and I loved it, summers in Hokkaido are awesome and we got blessed with good weather. My housemates and I decided to work only 3 days per week on a nearby farm to allow us to explore this island a little bit more as winters in Niseko can get really busy. We drove around the island hunting for waves, hiked mountains and volcanoes, and skated around. It was amazing.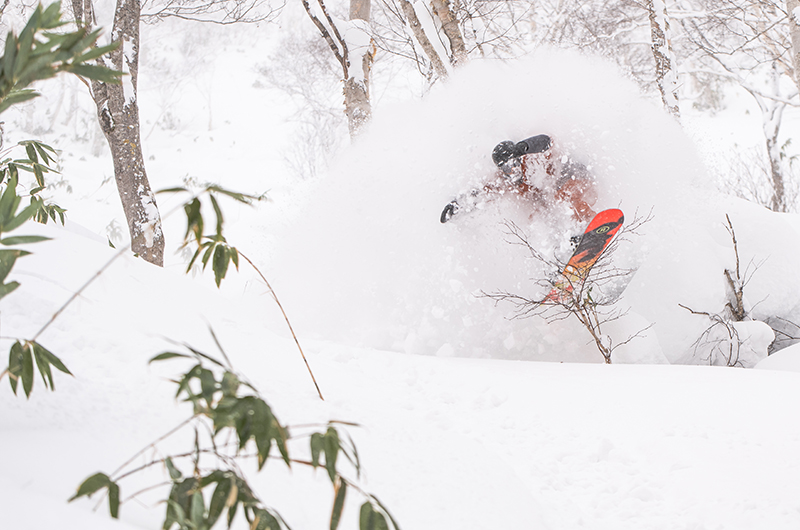 How much powder have you ridden this winter? (It's OK to make people jealous here)
A LOT, soo much pow. It is a really unique, once-in-a-lifetime chance to be able to ride a place like this with your friends, world renown for bottomless pow on a year where the borders are closed and the resorts close to empty. The snow has been falling steadily for the most part of December and January allowing anyone living in Niseko to ride powder every day, all day long.
Anything else you'd like to add?
Just wishing the best to everyone around the world, keep it up and enjoy the little things in what can sometimes seem like difficult times. Grateful for the support and the people I have around me.
Follow Jimi on his Instagram to see him enjoying Niseko's snow: @jimi_yuki_oertli
---
Get the best deals on your perfect Niseko accommodation!