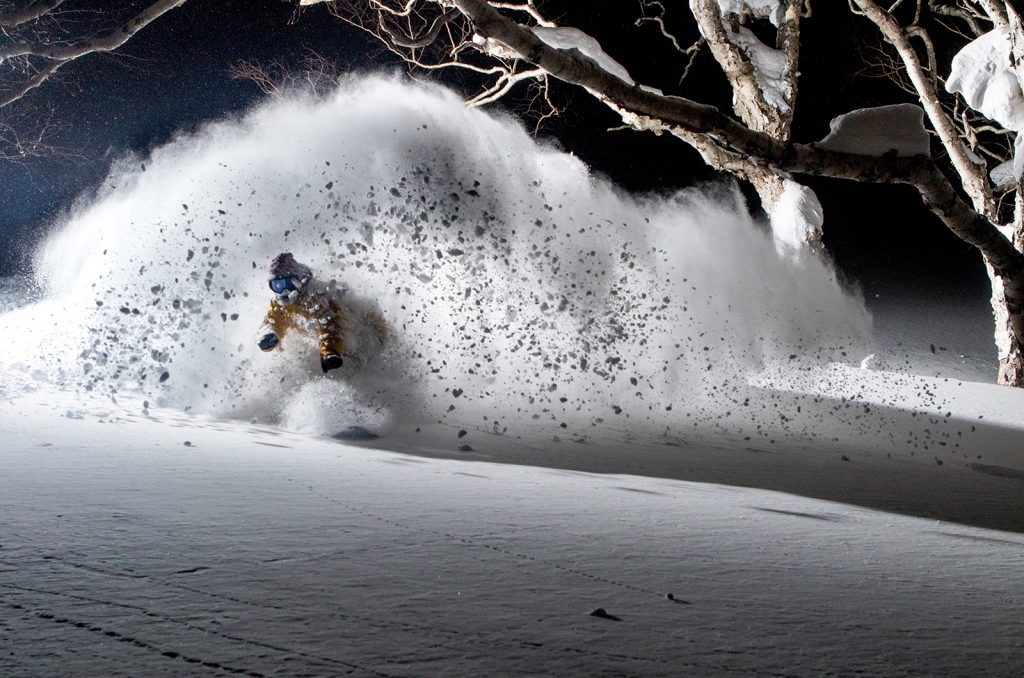 4 resorts – lit up in the night!
For the first time ever, night skiing will be available at all 4 resorts of Niseko United! Niseko's night skiing is world-renown and now it is finally available at each of the 4 resorts for winter 2021/22. This was made possible by Hanazono's brand new Symphony Gondola! The trails along Hanazono's new gondola will be lit up at night so you can continue enjoying the slopes at Hanazono after the sun disappears behind the mountains for the day. Keep skiing or riding into the night – no matter which resort you're at in Niseko!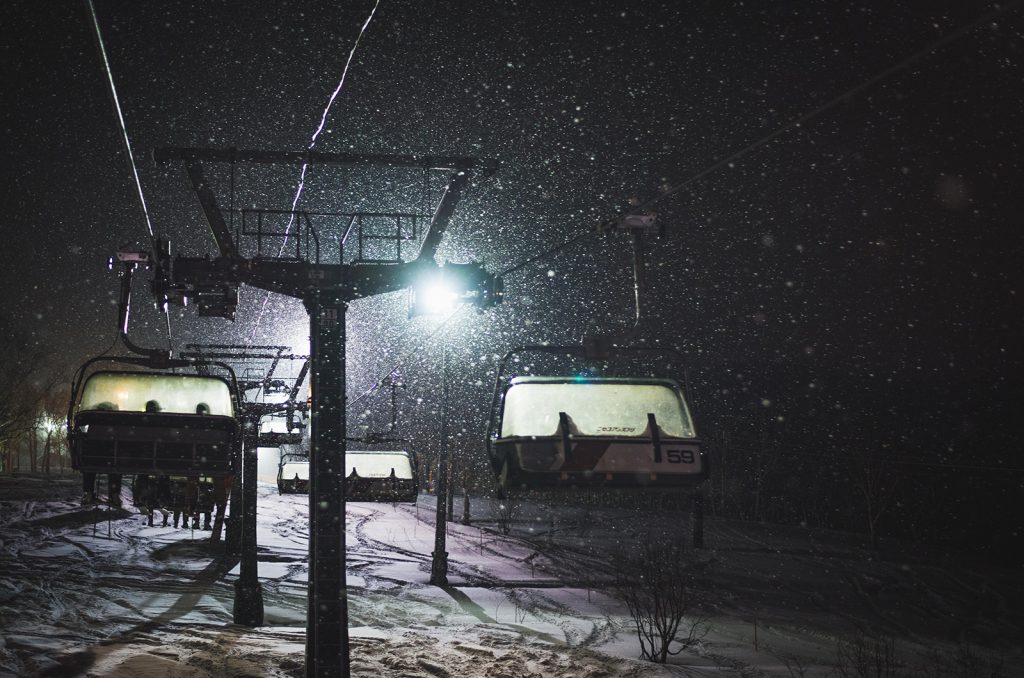 Niseko United night skiing operations
Night skiing will run from December 18th, 2021 through March 20th, 2022. The hours of operation have slightly changed for the 2021/22 winter season. Please see below for each resort. These dates and times are subject to change based on snow and weather conditions.
Niseko Annupuri International Ski Area – Until 7:30 pm
Niseko Village Ski Resort – Until 7:00 pm
Niseko Mt. Resort Grand Hirafu – Until 7:00 pm
Niseko Hanazono Resort – Until 7:00 pm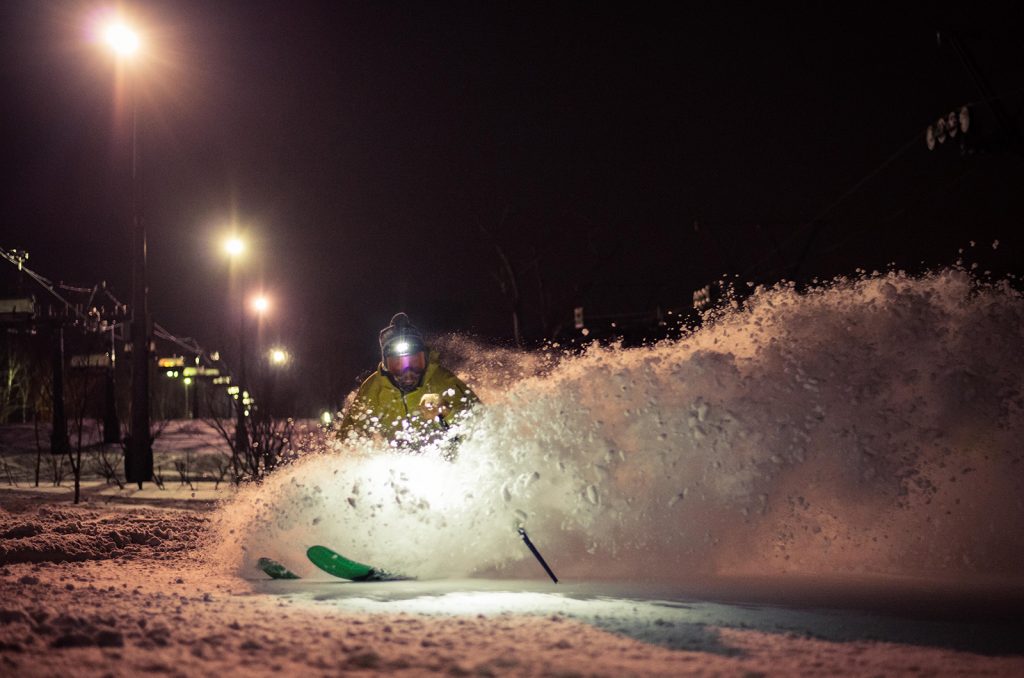 Niseko – the best night skiing in the world?
It's a lofty claim, but some say the resorts at Niseko United have the best night skiing in the world! In fact, Niseko's resorts collectively boast the largest night skiing terrain in all of Japan. The terrain varies from beginner slopes to pillow lines, and everything in between. Massive flood lights are powerful enough to properly illuminate the slopes, even inside some of the more famous tree runs. But what else makes it special? The snow, of course. The name of the game in Niseko is consistent snowfall. That means that you have a high chance of scoring fresh powder in the resort at night! It's truly a special experience – flying through sparkling deep powder amongst the trees at night.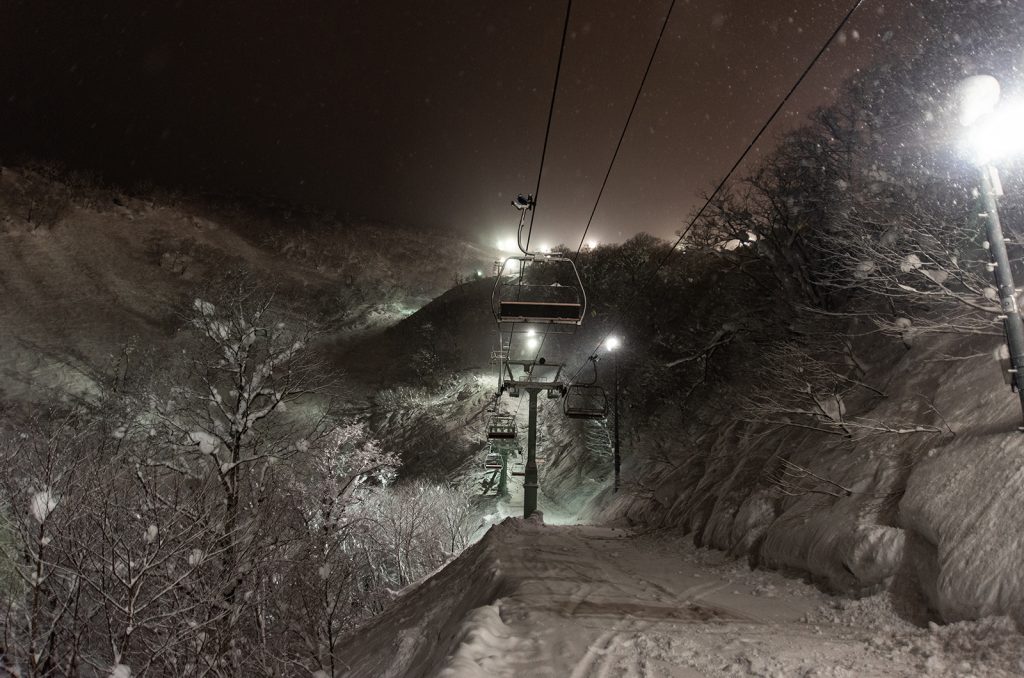 Hanazono's new night terrain
Niseko Hanazono Resort's night operations are centered around the all-new Symphony Gondola. 2 new courses, Colly's Folly and Juicy Fruit will stay open after the sun sets. Get off at the gondola mid-station for Juicy Fruit – the perfect first-timer or beginner run. Up top, Colly's Folly offers a bit more pitch and excitement. There's fun terrain for any type of skier or snowboarder at night at Hanazono!