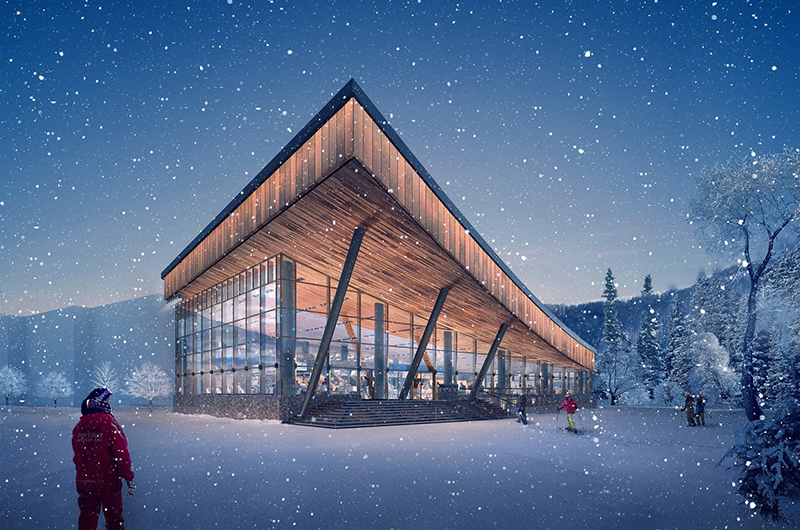 Hanazono Niseko is the most north-eastern resort of Niseko United. It's known as a great resort for families with plenty of activities and a stellar ski school. It is also home to some of the best powder skiing and snowboarding in Niseko, including access to the backcountry through gates. Hanazono has a lot of exciting new developments that will certainly create an amazing time for those who visit in the future!
Park Hyatt Niseko HANAZONO Hotel and Residences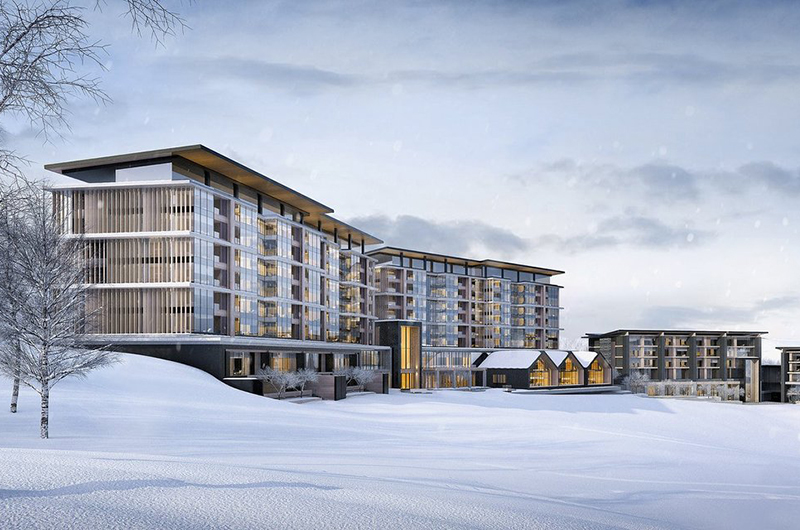 If you visited Hanazono during the 2018-19 winter then you could not but help to see the large scale construction near the base. You were looking at the new ski-in ski-out Park Hyatt Niseko HANAZONO Hotel and Residences! Scheduled to open on January 20th, 2020, this development will form the centerpiece of Hanazono. The Park Hyatt Niseko HANAZONO Hotel and Residences will include plenty of dining and shopping options, completely transforming what is available to guests at the base of Hanazono.
Hanazono EDGE – Restaurant & Bar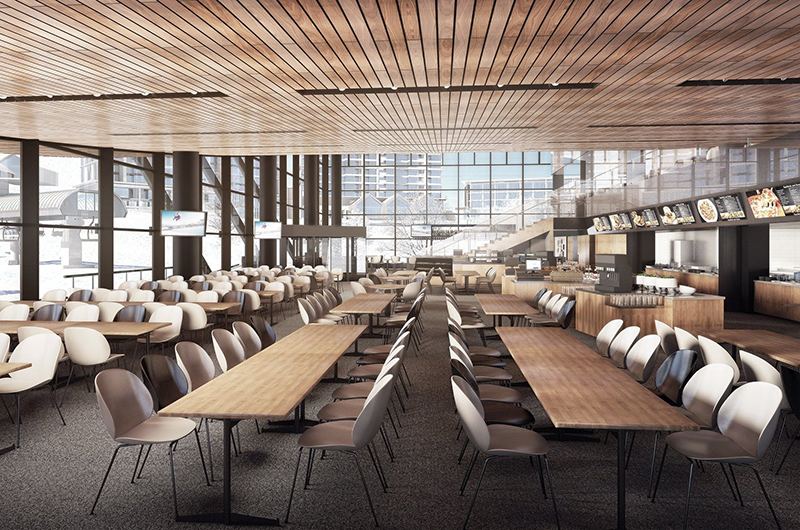 The resort will build a restaurant and bar to keep up with all of the developments. Construction is already almost complete as it will open for winter 2019-20. Called the Hanazono EDGE, this new development will complement the Park Hyatt with an exciting new slopeside restaurant, café, and bar. The Hanazono EDGE ski-in ski-out facility will be able to accommodate over 500 people in a relaxing environment with everything you need when taking a break from riding the world's best snow. 
Galaxy of Kidz – New kids activity center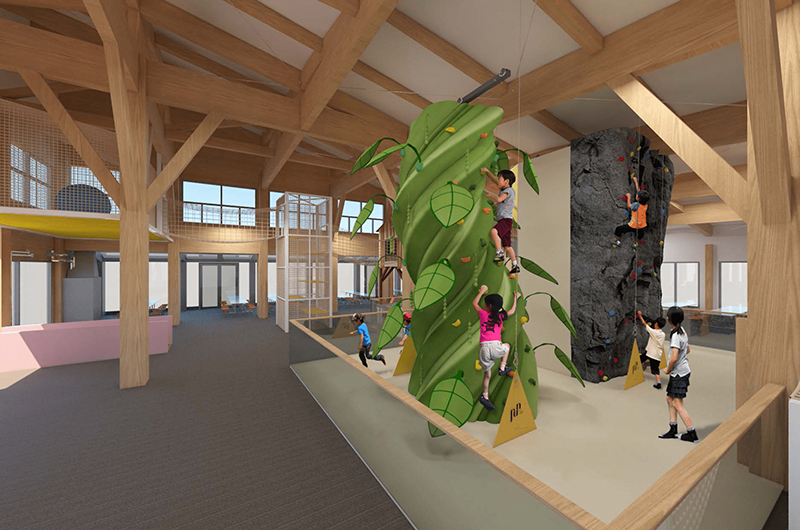 Do you remember Hanazono 308, the resort's ski center? This has been completely remodeled into a brand-new facility which will include the largest kids activity center in Niseko! The Galaxy of Kidz features climbing walls, a floating adventure trail, a net playground, a ball pit for toddlers, and more. Children who participate in NISS Group Ski Lessons will have access to all these fun features. The new Hanazono 308 building will also house a daycare center, so parents can have a chance to have some fun on their own. A chef dedicated to the kids rounds out an amazing set up for children to have fun at Hanazono.
New lifts for winter 2020-21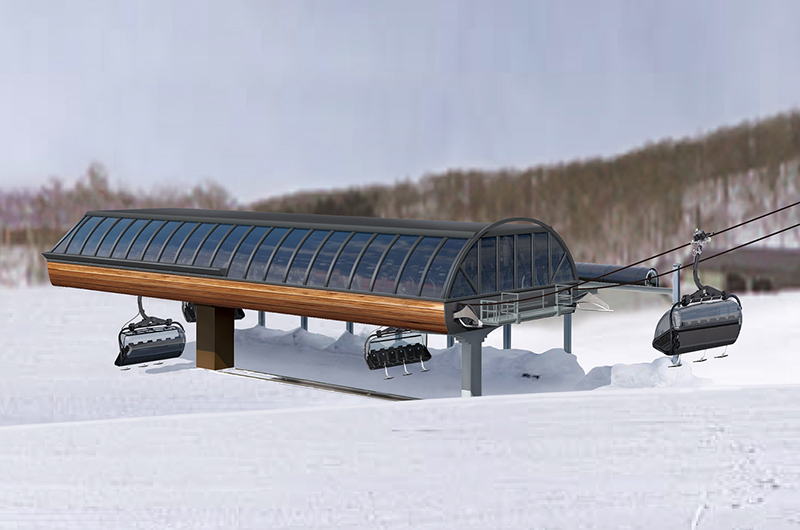 Hanazono has confirmed that it will add 2 new lifts that will be completed for the 2020-21 winter season. The first is a beginner gondola that will take those learning how to ski and snowboard up to a perfect pitch to practice. The second lift will take the place of the current HANA Quad #1, however, it will feature some luxurious upgrades. A high speed, 6 seat lift will carry skiers and snowboarders to their favorite powder staches. This new lift will boast heated seats and even WiFi! 
Summer 2020 activities
Hanazono has grand plans to develop as a premier all-season resort in Asia, so they are not just focusing on winter expansion. The summer 2020 season will feature new activities at Hanazono to compliment their already fun line up of river rafting, canyoning, sea kayaking, mountain biking, and more. Construction of a new tree trekking course at the base has already been completed. Plans for a tree walking course on top of a near-by ridge have already been set in motion as well. Fishing, kayaking, and SUP-ing will all be available in a lake near the base of the resort as well. Segway tours, private fishing charters, golf cart tours, and electric bike tours through the lush mountains are all planned for summer 2020 at Hanazono.
Get the best deals

 

on your perfect Niseko accommodation!