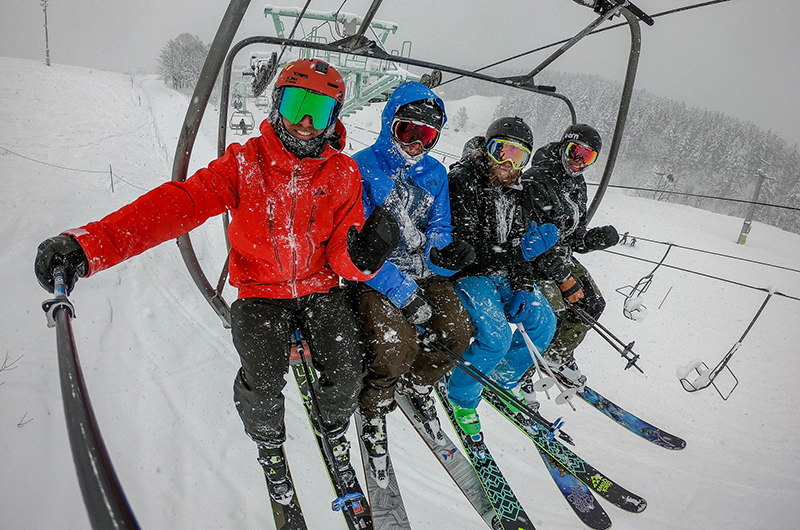 If you've been following Niseko's weather this winter then it's no secret that the snowfall was below-average. However, let's keep in mind that Niseko's normal year in terms of snowfall is not average at all! A standard winter in Niseko can produce around 15 meters of light, dry snow mid-mountain.
So, how much did it snow? During the 2019-20 winter season, Niseko recorded 1,070cm of snow mid-mountain. Take a look at the last few year's snowfall totals to compare.
Recent season totals: 
2013/14 – 1,343 cm 
2014/15 – 1,446 cm 
2015/16 – 1,275 cm 
2016/17 – 1,105 cm 
2017/18 – 1,665 cm 
2018/19 – 1,430 cm
2019/20 – 1,070 cm
It's true that the 2019-20 winter season is the lowest amount of snow that the Niseko area has seen in recent history. However, comparing it to other major ski resorts around the world puts these numbers in perspective. Perisher in Australia reports an average of 190cm of natural snowfall per winter. Aspen, Colorado averages about 390cm of fresh snow per year. Even the jagged and high mountain of Chamonix, France average 1,090 cm of snowfall per year. Niseko's slopes saw less snow than normal, but we did still enjoy plenty of those famous powder days that make Niseko so special.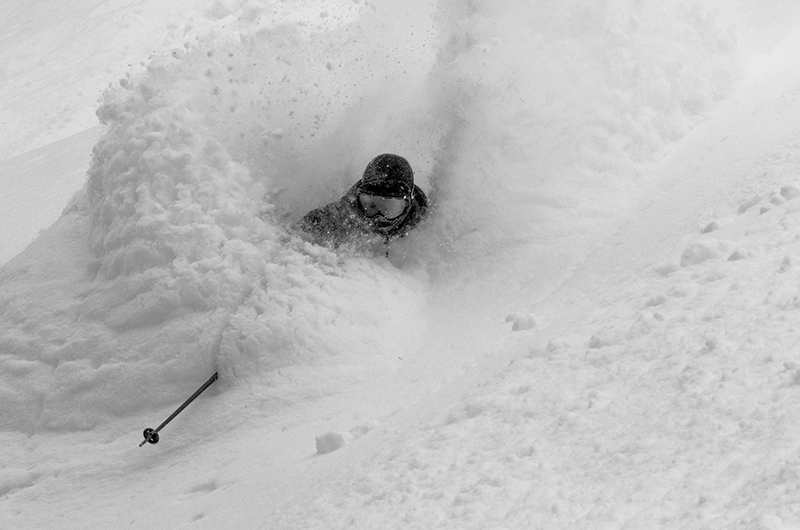 Those who live in Niseko and watch the weather daily can confirm that this winter was warmer than usual as well. Early winter brought several rainstorms that would typically build the snow base for the ski resort. This slow start left the slopes with a shallow base at lower elevations as warm storms would rain at the bottom and snow at the top of the resort. On average, one can estimate that the top of the mountain receives at least 1.5 times the amount of the snow than the bottom. It's hard to get an exact number to confirm this, but the warmer 2019-20 winter seemed to exaggerate this effect even more. On the bright side, the upper slopes and peak of Niseko were blessed with many surprise powder days even with the base did not receive much snow.
Comparing to the rest of Japan, Niseko had one of the highest snowfall totals by far. Once again confirming that if you are looking for powder during your Japanese ski vacation then Niseko is your safest choice! The resorts of Hakuba valley struggled this winter with less than 5 meters of snowfall reported at midmountain. Furano Resort, another popular ski destination in Hokkaido, reported 4.2 meters at the base of the slopes. The Myoko region in the Niigata Prefecture is also noted as one of the snowiest regions in all of Japan. During the difficult winter of 2019-20, Myoko received around 9 meters of snowfall.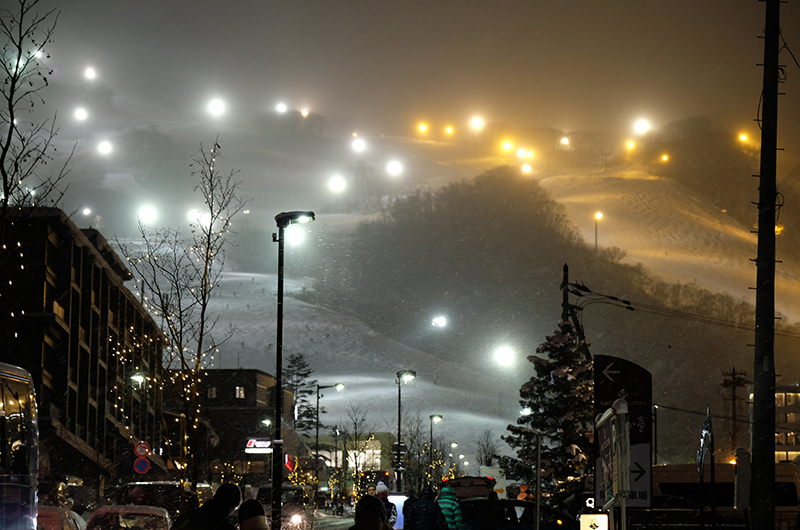 Spring 2020 in Niseko graced those who were still around with some wonderful weather. Rain was minimal, and sunshine was commonplace. Inbetween this clear spring weather came spring powder days that gave a refresh of white to the entire landscape. In fact, April saw some surprise snowstorms and cold weather that gave powder hunters a much-appreciated taste of winter! Spring is often overlooked in Niseko once peak season is over. Read more about why you should visit Niseko during the spring!
Due to the coronavirus pandemic, the resorts of Niseko United made the decision to close early on April 19th, 2020. We are disappointed to close early, but we know that this was the most responsible decision for the health and wellbeing of our guests, employees, and the entire community. The 2019-20 winter was a strange one to say the least, with below-average snowfall and season getting cut short by a global pandemic. However, we still enjoyed plenty of glorious days on the hill and we are already looking forward to a snowy winter during the 2020-21 season. Thank you to all those who visited and we look forward to seeing you next winter!
Get the best deals

 

on your perfect Niseko accommodation!