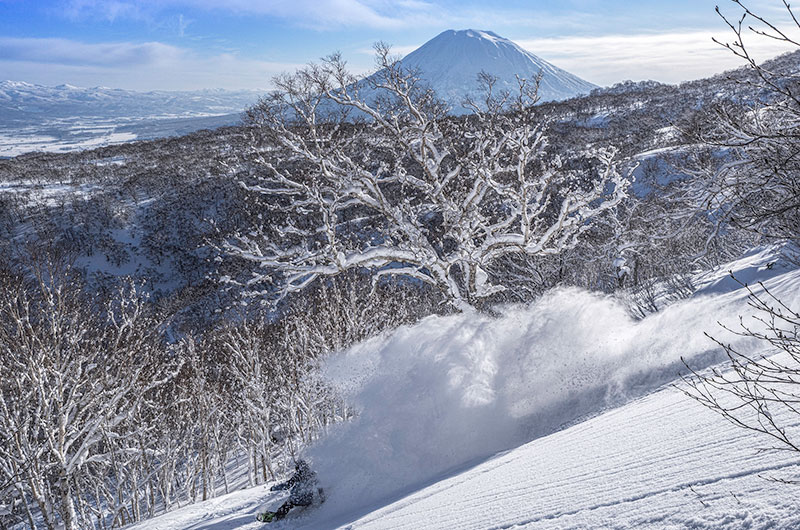 2019 in Niseko has kicked off where 2018 left off… snowing!
Visitors here for the Christmas/New Year peak season have enjoyed snow every day throughout the period – including a White Christmas day.
Local snow reporters have recorded between 5cm and 30cm at village level every day since Christmas Eve.
By the last day of 2018 Grand Hirafu had recorded 675cm of cumulative snowfall at 1000m, with a snow depth of 260cm at that elevation and 1.5m at the base.
The snow gods delivered about 5cm overnight to welcome the New Year this morning, and the forecast looks like much of of the same for the coming week – light to moderate falls most days.
The New Year has brought more good news for powder seekers – the peak gates and Mizuno no Sawa gate will be opened today for the first time this season. With until-now untouched snowpack and a fresh top up overnight, it's sure to be a perfect powder day out there!
Note: exiting the gates is only for experienced skiers and snowboarders with knowledge and understanding of avalanche safety. Read the avalanche report before exiting.