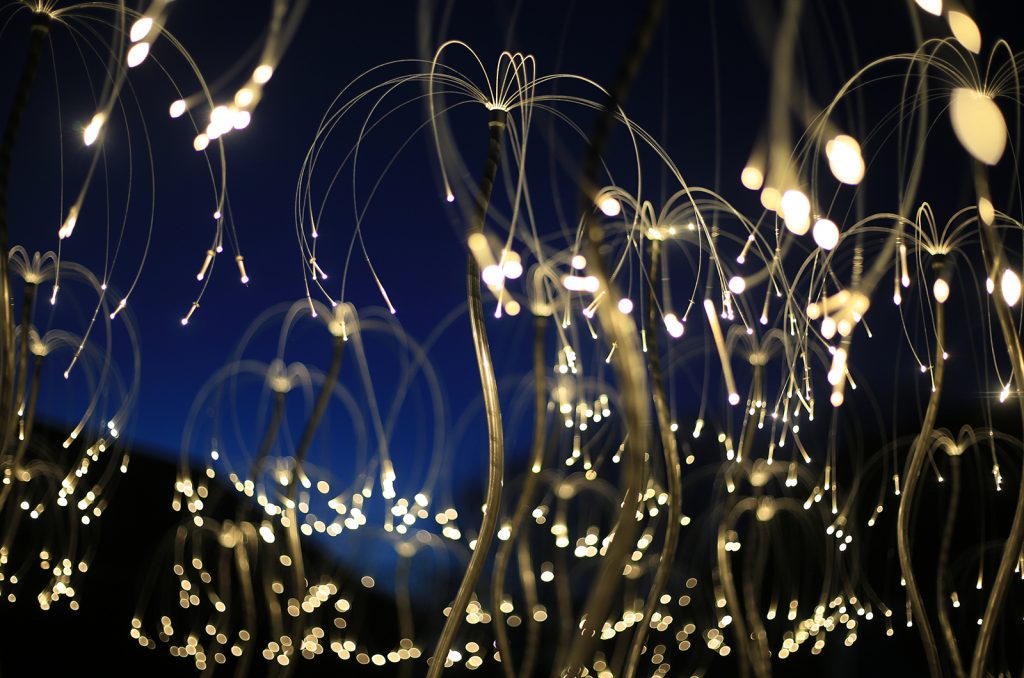 Something entirely new is coming to the Niseko summer scene. As part of Hanazono's recent developments to create an exciting and beautiful all-season resort, Mountain Lights will host its grand opening on July 1st, 2022.
Art through light
Illuminating Hanazono's natural environment during the summer nights, "Mountain Lights" is an extraordinary light art installation created by internationally acclaimed artist Bruce Munro. Thousands of gently glowing "firefly" sculptures, (each made with 24 strand optical fiber) will blend in and light up the landscape with a total of 180,000 individual points of light! This immersive art experience is quite large and is located under the new Hanazono Symphony Gondola and adjacent to the Park Hyatt Niseko Hanazono. A collaboration presented by both Niseko Hanazono Resort and Park Hyatt Niseko Hanazono, the art installation will be open during the summer and autumn months of 2022, 2023, and 2024.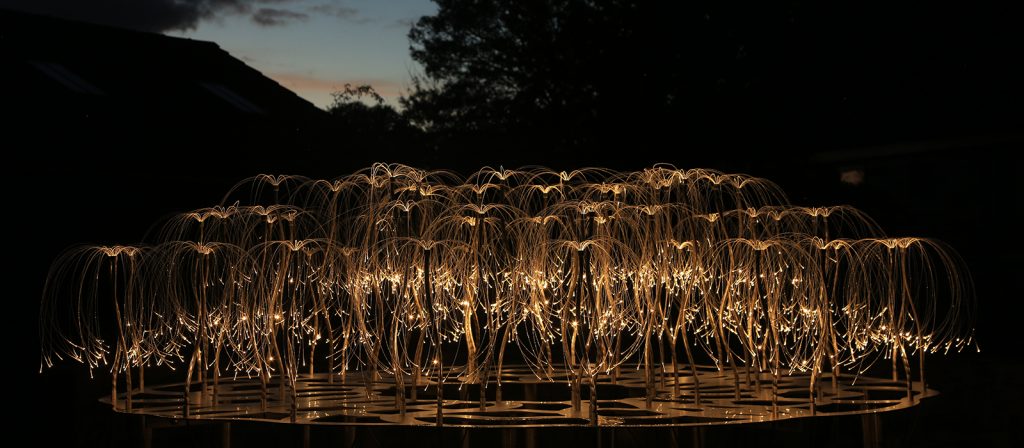 Ride up, stroll down
Guests who want to experience the Mountain Lights will take the Hanazono Symphony Gondola up to the mid-station and then begin their leisurely stroll downhill through the "Arrow Spring". A captivating 1.3 km of art through light sculpture, tailor-made to exist harmoniously with Hanazono's vast natural surroundings.
Art installation opening period 2022: July 1st – October 10th, 2022
Time: From sunset to 22:00 (until 23:00 on Friday, Saturday, and Sunday, the day prior to a public holiday and on August 6th – 14th)
Pricing: Adult 4,000 yen / Child 3,200 (under 13) / Pre-school FREE (*Prices include the gondola ride)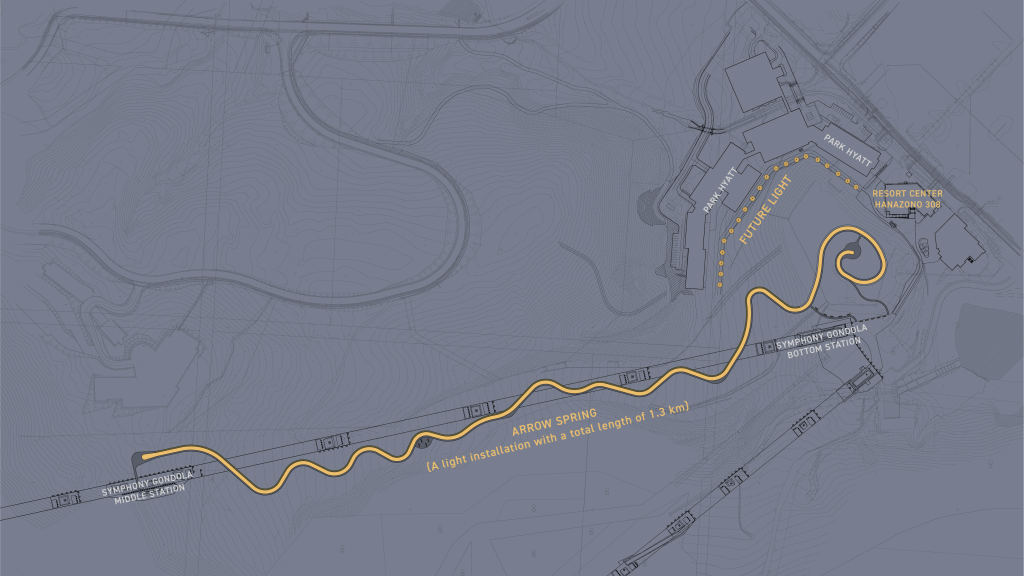 Bruce Munro
British artist Bruce Munro's monumental light installations have traveled across the world. In 2019, his "Field of Light at Sensorio" in Paso Robles, California, attracted the attention of the world. The New York Times described his artwork as "There is nothing quite like the mind-bending spectacle now on display at dusk in the hills of Paso Robles here, a popular wine destination. That is the witching hour when thousands of solar-powered glass orbs on stems, created by the artist Bruce Munro, enfold visitors in an earthbound aurora borealis of shifting hues.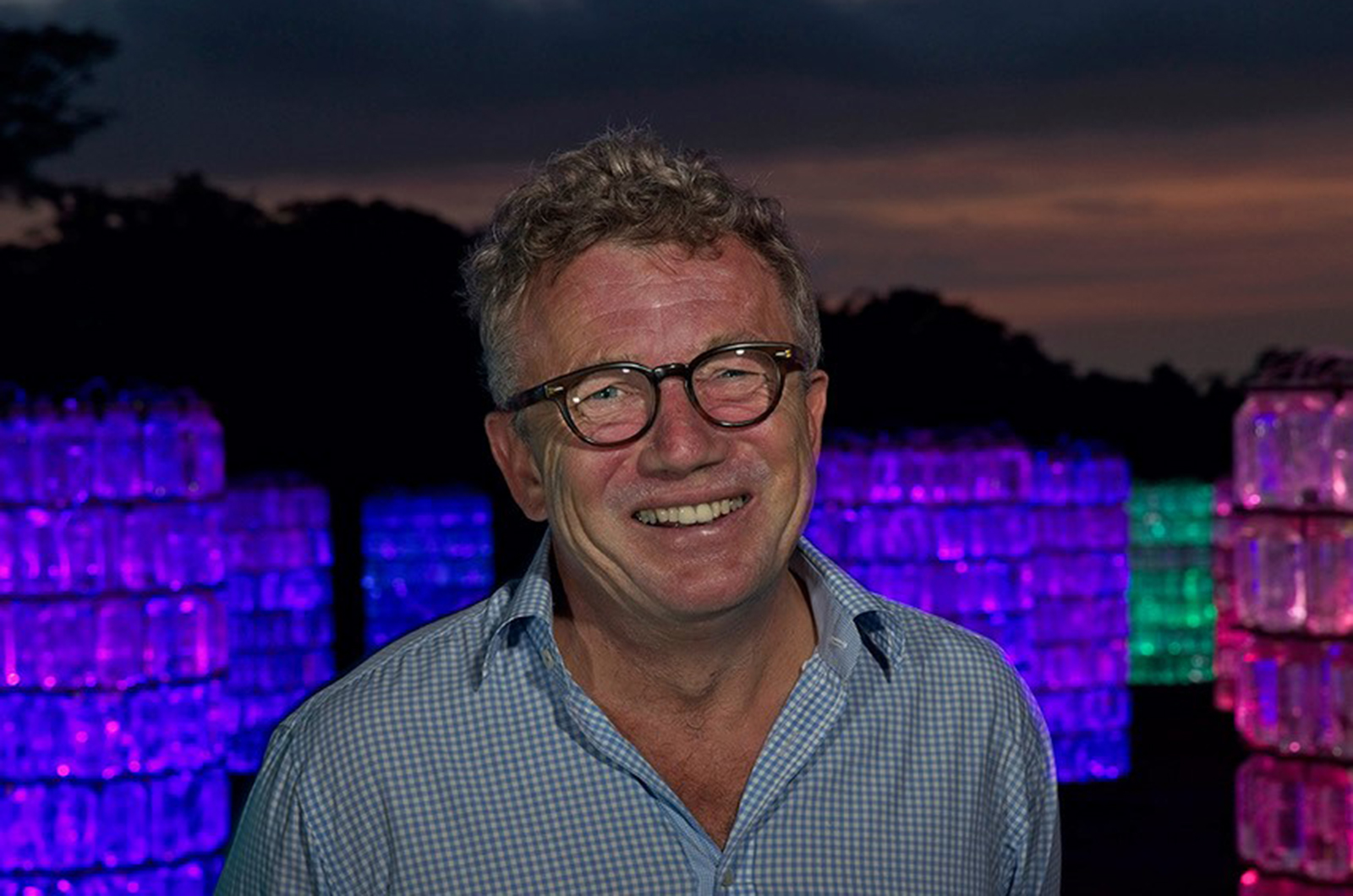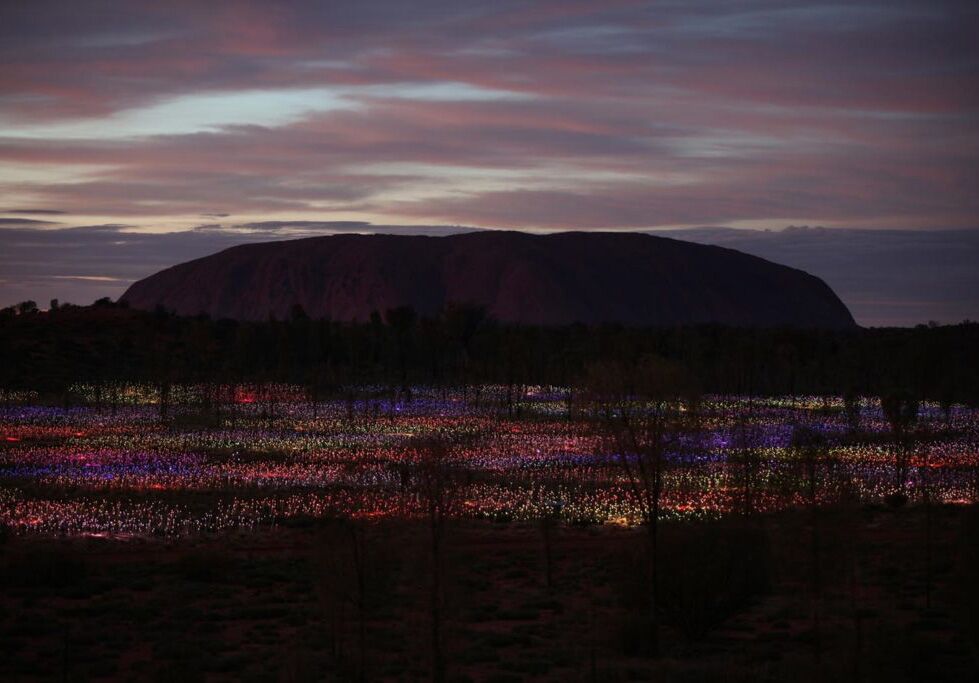 The first installation of Hanazono Mountain Lights is being prepared now, and we are so excited to see the final outcome! Wonderfully photogenic, this 1.3 km stretch of light art installation will certainly be a unique experience for anyone.