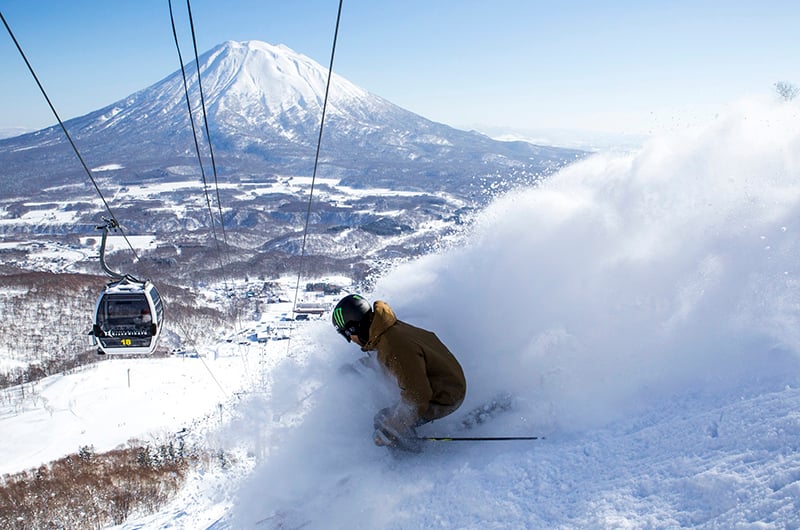 We get this question all the time: "When is the best time to come to Niseko in winter?" In truth, the answer is different for everyone! The preferred winter month for families, powderhounds, foodies, and beginner skiers can differ. Read on to learn the strong points of each month during the Niseko United ski season.
November
Typically both Annupuri Ski Resort and Niseko Grand Hirafu both start running their chairlifts toward the end of November. Opening day for winter 2019-20 is scheduled for November 23rd! Compared to other ski resorts around the world, Niseko is typically blessed with a strong snowfall early in the winter. This can be a great time for beginners to learn to ski or snowboard as the slopes are not crowded. Also, you can find some of the best prices of the year on accommodation in November.
December
Many Niseko locals hold December has their favorite month of the year. Why? The last month of the year often produces some of the best snow conditions for riding in the resort, and there is almost no one riding the lifts! In fact, December was the snowiest month of the year in Niseko for winter 2017-18. The conditions were incredible! Additionally, accommodation is very affordable as long as it is before the Christmas and New Year holidays.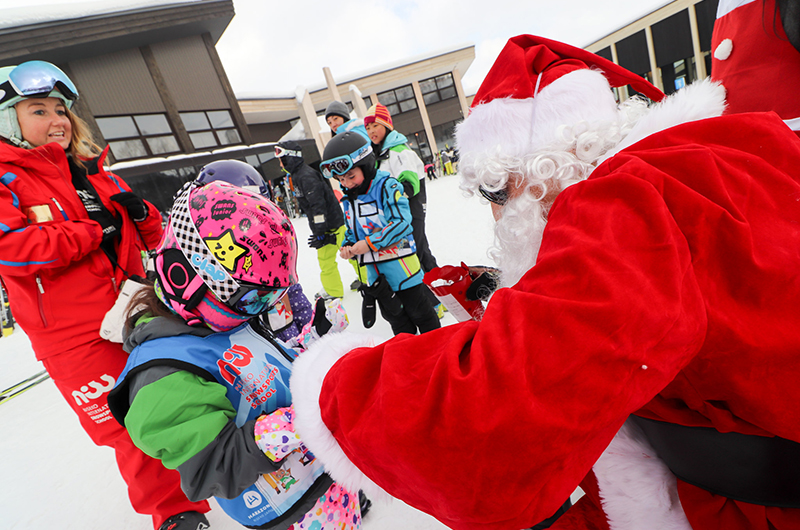 January
In the international ski and snowboard scene, the word "Japanuary" has become a staple for a month of consistently cold temperatures and snow. Lots of snow! Niseko is known for being one of the most consistent places in the world for snowfall, and the climax of this consistency is in the month of January. But the secret is out, so expect to share the slopes with other like-minded skiers and snowboarders looking for powder. The beauty of Niseko in January is that the next big powder day is often not far away, so there are plenty of deep powder turns to share with everyone!
February
Lunar New Year (or Chinese New Year) usually falls sometime in early February or late January. This is a very exciting time to be in Niseko! Expect to see busy streets in the village, celebrations, live performances, and fireworks displays. Popular restaurants can fill up quickly, so make sure to book in advance. February is still peak powder season, with temperatures remaining low and snow consistently falling. The streets and buildings are almost buried in snow during February, which is an amazing sight to behold on its own!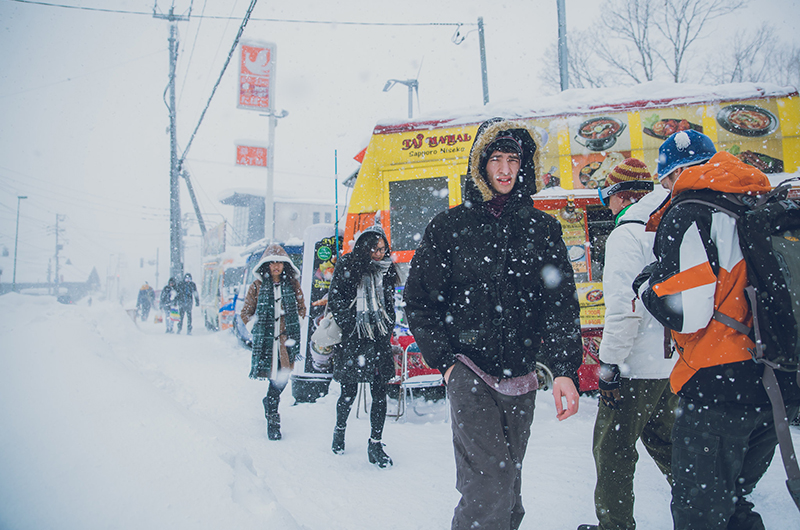 March
March is a wonderful time for families to visit Niseko. The winter weather here can be harsh, but in March you can embrace sunnier skies and more mild temperatures. Many special offers start up in spring and this can save families a lot of money on ski lessons and rental equipment. Moreover, accommodation prices are much more affordable than the peak winter period. For the advanced skiers and snowboarders, March is the best month for backcountry exploration. Clear but cold weather allows you to discover new zones in Niseko's vast backcountry terrain.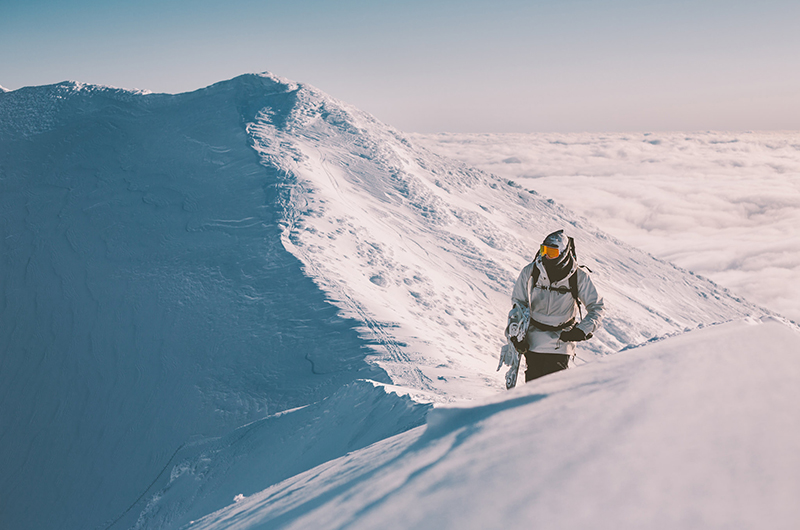 April and early May
Both Annupuri Ski Resort and Niseko Grand Hirafu keep spinning their ski lifts through the first week of May to stay open for the Golden Week Japanese Holiday. Niseko United boasts a very long winter season due to the huge amount of snowfall that graces the slopes. April and May are not known for powder days, but the snow base is so large that the resort has no problem staying open. This is the best time for sunny spring skiing! The atmosphere is Niseko is very relaxed at the end of winter, and again accommodation and activities are usually available at discounted rates. Late April also marks the start of summer activities such as Pure at Niseko Village and river rafting at HANAZONO! During April and May you can enjoy skiing, sakura blooming, rafting, ziplines, breathtaking spring landscapes, and more on the same vacation!
Want to stay up to date with all things Niseko? Sign up to our Newsletter!