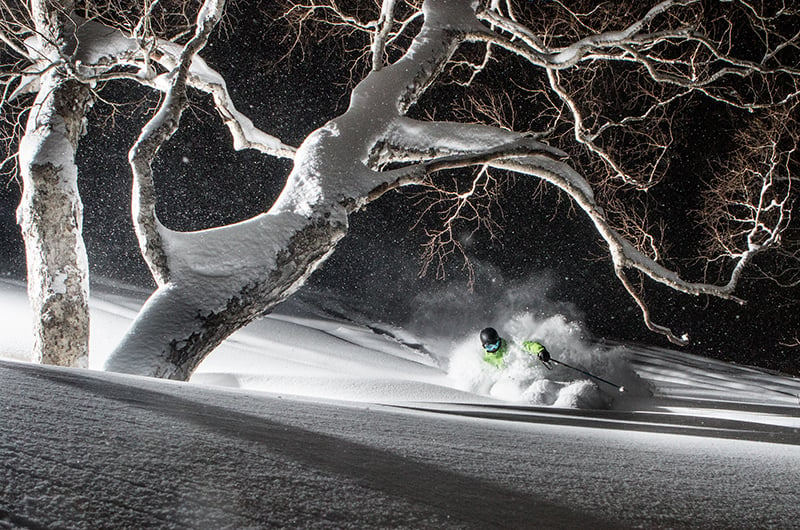 Photo: Juan Aizpuru
Niseko is renowned all over the world for having some of the best night skiing in the entire world. A bold statement, but year after year the experts agree that hitting the slopes after the sun sets in Niseko is a special experience.
Unofficial Networks, regarded as an unbiased news source for hardcore skiers and snowboarders, crowned Niseko as having the best night skiing in the world in 2019! An excerpt from their article:
"When it comes to night skiing, the world capital is without a doubt Grand Hirafu in Niseko, Japan. The lift that accesses the majority of the goods is the ACE Quad, which puts you on everything from pillow lines to powder fields and even a fair share of small chutes. What makes Hirafu better than anywhere else is obviously the snow. As the sun sets, the snow gets a tad bit lighter and if it's dumping like normal– free refills can be common. Kanpai!"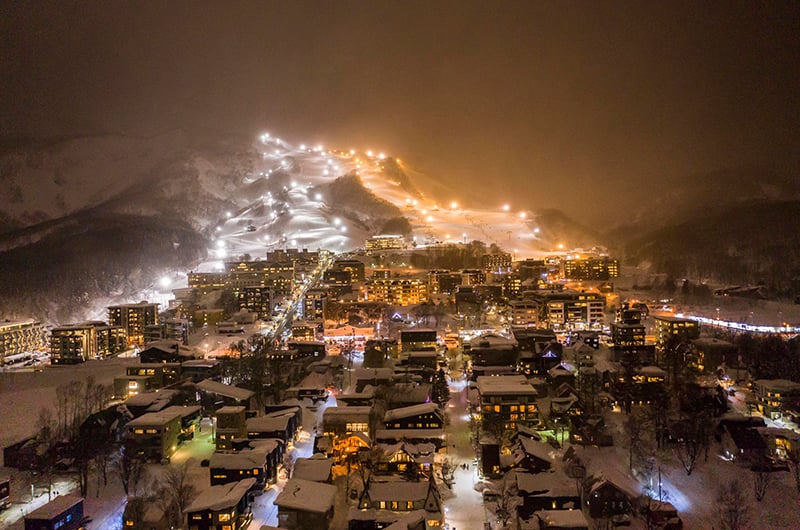 Hirafu village and Niseko Grand Hirafu Resort night skiing
In fact, Niseko has the largest night skiing terrain in all of Japan. Niseko Grand Hirafu Resort has a massive amount of terrain lit up by powerful floodlights and gives you the option of taking laps on the Ace Quad or the Gondola at the base. Annupuri and Niseko Village also have fun terrain open to ski after the sun sets. Hanazono does not currently have night skiing, but they plan to develop this in the next few years as they add more lifts to the base.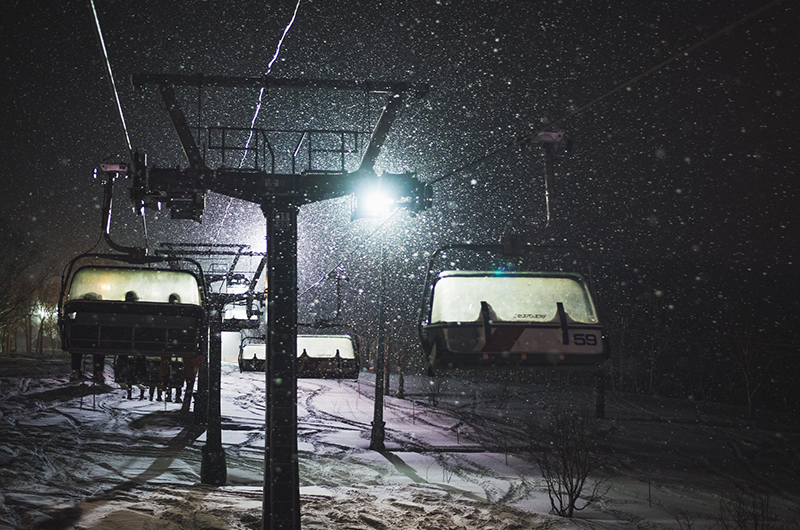 Fresh powder at night at Annupuri Ski Resort. Photo: Brian Amdur
Aside from having a vast night skiing area, what really separates Niseko from the rest of the world is the snow condition. Most night skiing around the world is associated with cold and icy pistes that sound unattractive. However, mid-winter in Niseko has some of the most consistent snowfall of anywhere, so your chances of scoring fresh powder at night are high! Niseko's snow quality is superb. The dry snowflakes don't hold much moisture, which means it doesn't turn to ice as easily at night.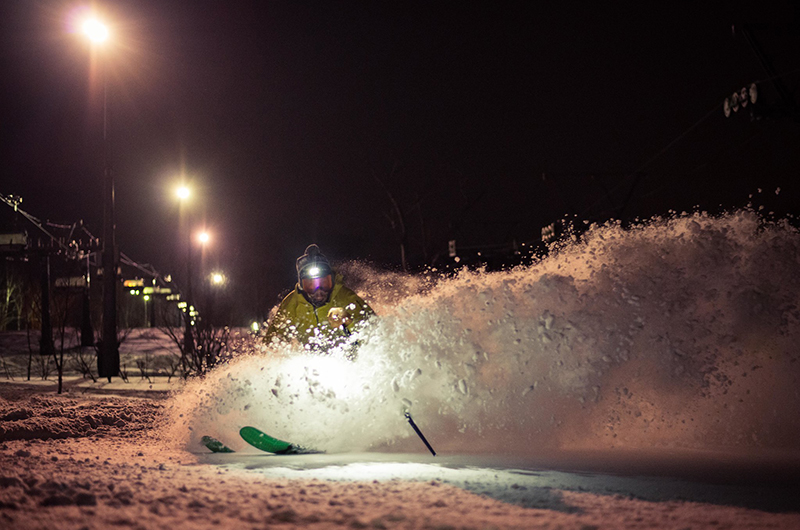 Powder under the lights in Niseko! Photo: Brian Amdur
Another reason to ride Niseko at night? No crowds! Niseko powder days have become so famous that lines form for the first chairlift on those deep days. However, night skiing is a different story. Most of the powder hunters have used up all of their energy early in the morning, so the slopes are relatively empty at night. With a bit of luck and good timing, you can find yourself taking laps under the lights with fresh snow and hardly anyone around.
Get the best deals

on your perfect Niseko accommodation!