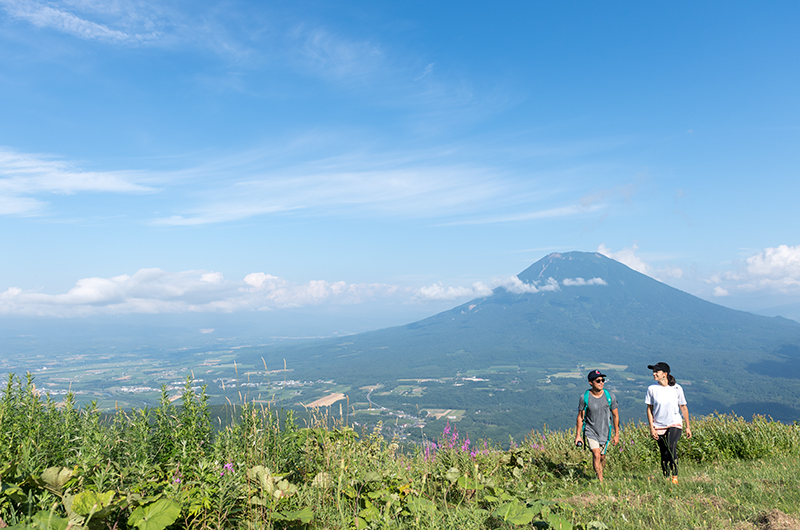 Photo: Aaron Jamieson
As warm days and blue, sunny skies hasten the snow melt, it's time to head to the hills and enjoy the wide variety of hiking options on offer in the Niseko area.
What better way to get to see the hidden beauty of the mountains, the wildflowers, emerald green fresh leaves and stunning scenery than trekking through wooded forests, wildflower-covered slopes, and hidden lakes in a variety of usually snow-clad landscapes.
Here are a few options to get you started – in order from easiest to hardest.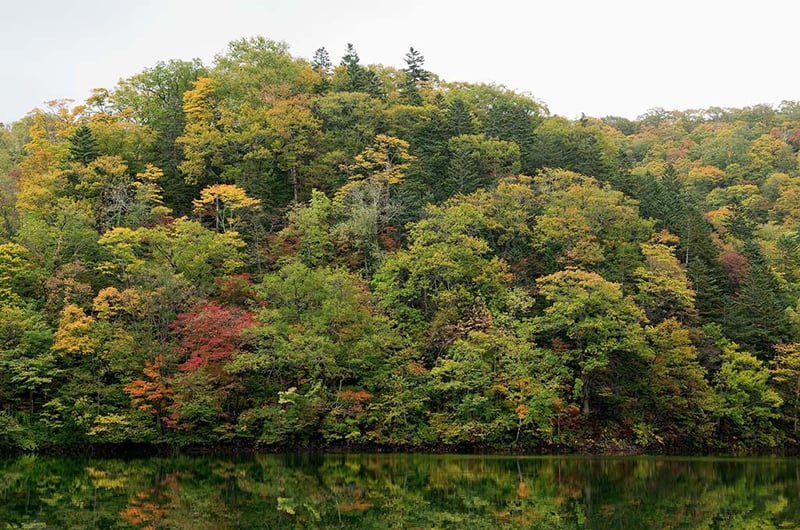 Photo: Glen Claydon
Lake Hangetsu
Stunning Lake Hangetsu – "half moon lake" – is aptly named for its unique shape. Located at the western base of Mt Yotei this volcanic lake is a local landmark. Enjoy its majestic Japanese oak trees, flowers and local vegetation. And be on the lookout for chipmunks and woodpeckers. There's a walkway from the car park to the lake's shore but wear suitable footwear because it's steep.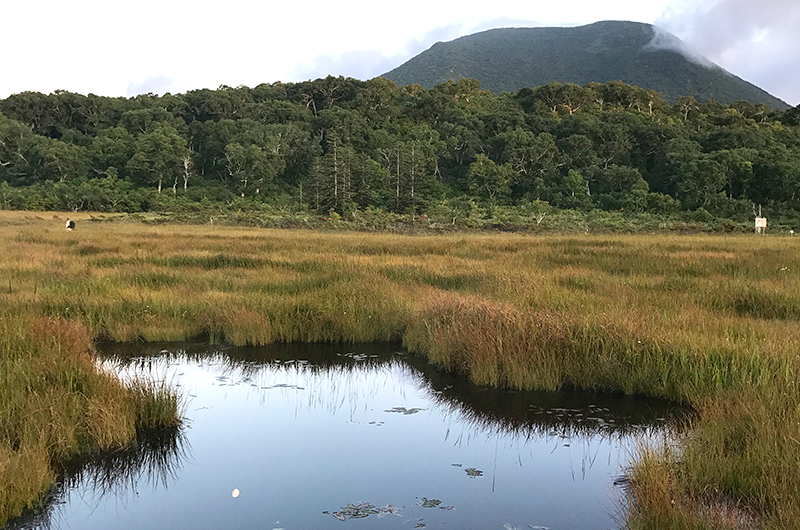 Shinsen-numa
The Shinsen-numa wetlands is the perfect place to stroll for all the family with water-plant covered ponds joined by wooden-slat paths set among wooded hills – a photographer's delight. The walk to the wetlands from the carpark is an easy ramble through pleasant vegetation.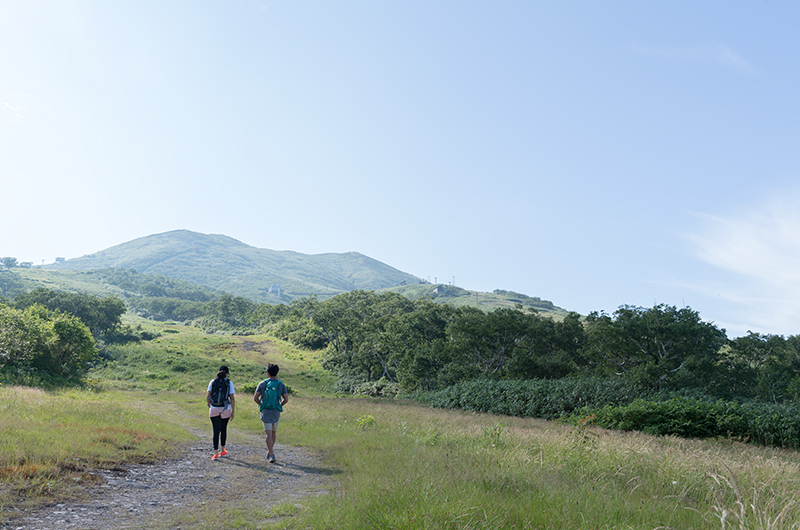 Photo: Aaron Jamieson
Mt Annupuri
The Niseko ski mountain – Mt Annupuri – is a delight to explore and discover its character without the snow. There are a few trails, with the Hirafu course starting at the Grand Hirafu summer gondola; the Annupuri course kicking off from the Annupuri gondola; and another option is to start at Goshiki Onsen and hike 1 hour 40 minutes to the top, then back down to Hirafu on Annupuri by foot or gondola.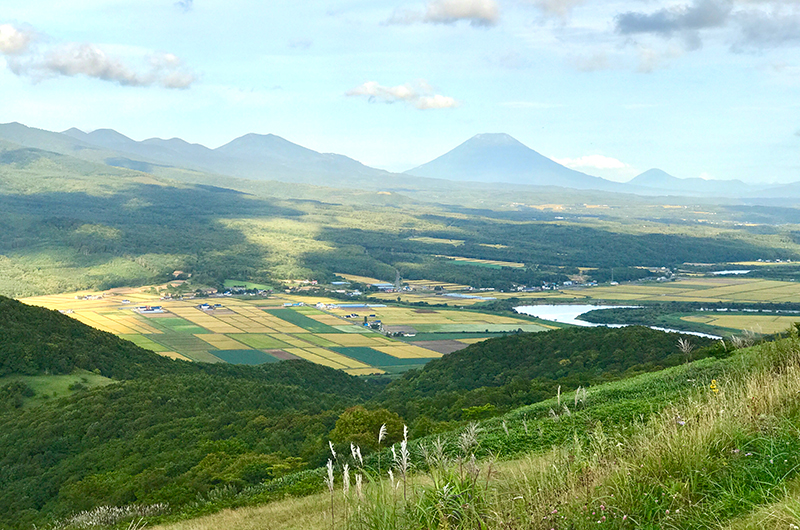 Annupuri Mountain Range
Once you've you've conquered the ski mountain, it's time to venture on the explore its wilder, untamed siblings.  The Mt Annupuri range extends from Niseko to the Sea of Japan and encompasses about 10 peaks. The easiest is probably the first in line – Iwaonupuri. Drive to Goshiki Onsen which is at 750m altitude, and climb the remaining 350m to the peak. Head further towards the ocean for more challenging climbs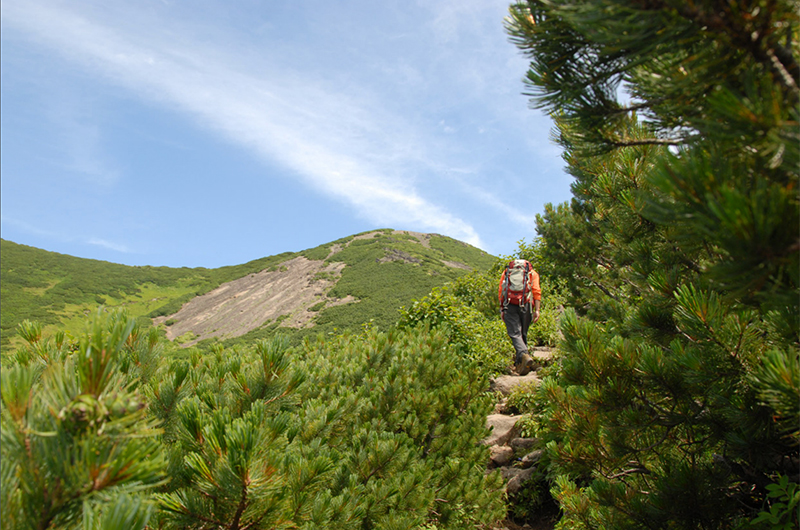 Mt Yotei
For those who like a challenge Mt Yotei is a must. But check the weather forecast as Yotei can be temperamental.
Also keep in mind summer heat dials up the challenge. As does the possibility of meeting a bear or two. But the chance to enjoy the mountain's stunning wildflowers, and the view from the top, makes it more than worthwhile.
Mt Yotei is not for the faint-hearted: group climbing is advised and also a mountain guide.