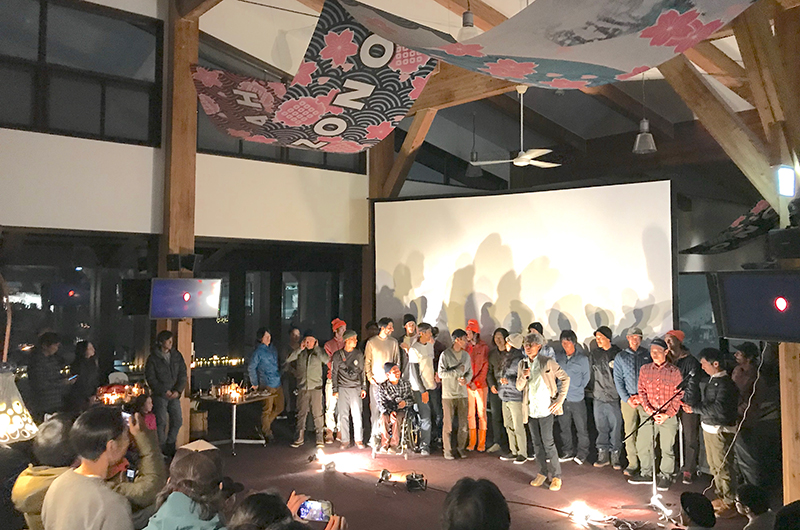 This year Niseko's homegrown snowboard company Gentemstick celebrates two decades since founder Taro Tamai and two buddies founded the brand and began what would become somewhat of a revolution in snowboard design the world over.

On December 8, Tamai-san and his team of staff and legendary sponsored "snow-surfing" riders celebrated the milestone with a gala bash in the Hanazono 308 base lodge. Along with a couple of hundred peers and fans, they reminisced the past and looked to the future, finishing the evening with a viewing of Gentemstick's 20th Anniversary DVD featuring incredible recent and archival footage.

Gentemstick are mostly one-directional powder boards, with wide pointed noises and round, square or fish tails. They went against the snowboard standard that developed in the last part of last century and well into this century, and even pioneered a cruisier, more flowing, wave surfing-inspired style of mountain riding – snow surfing.





It was largely Niseko's constant, deep powder snow that influenced and continues to influence the design – when the snow is deep every day there is little need for boards that are designed for riding on hard packed snow and parks like the rest of the world. What's required is a wide nose and narrow tail to allow the board to float through the powder without getting bogged down.

These days companies all over the world are making their own Gentemstick-inspired shapes for riding on powder days back home, and for travel to Japan which has become universally known as the home of powder skiing/riding/surfing since Gentemstick was founded.

Find out more about Gentemstick and their shapes, and be sure to visit the temple of snow surfing at the Gentemstick Showroom when you visit Niseko.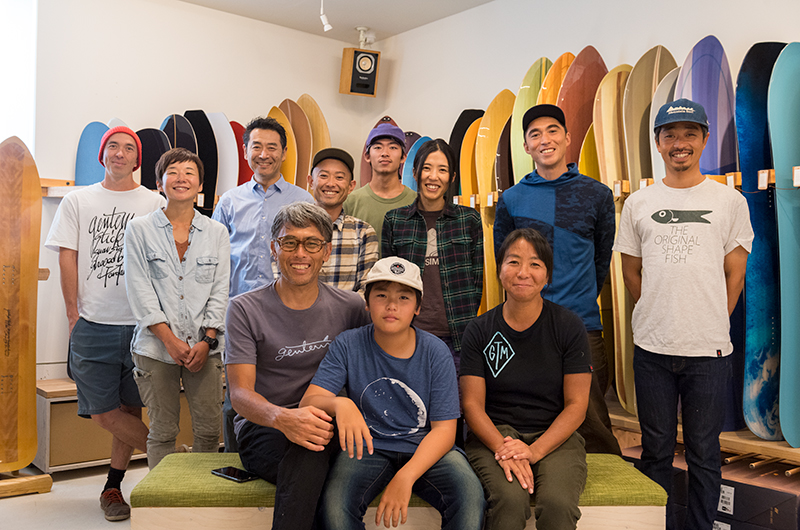 Photo: Aaron Jamieson