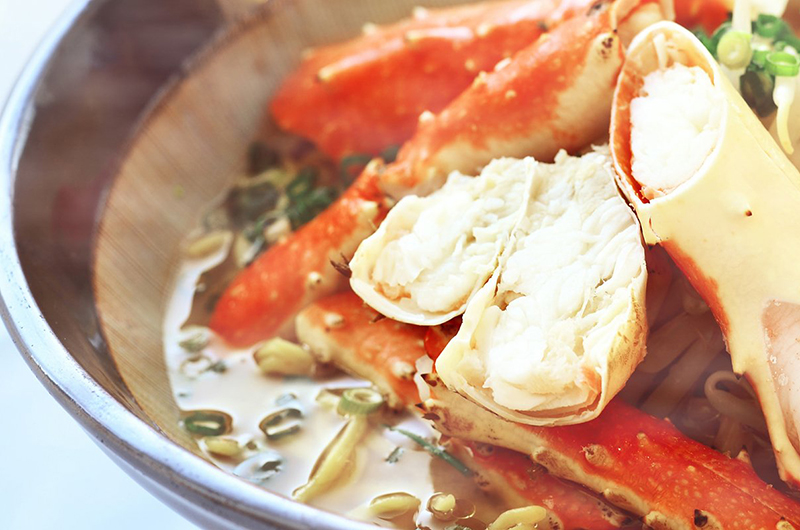 Crab Ramen at Hanazono EDGE
One of the best parts about visiting Niseko is eating! The same goes for the on-mountain food choices around all 4 resorts of Niseko United. Whether you want to pop in for a quick snack to refuel for more powder runs, take a lounge and lunch, or simply end your day of skiing with a delicious meal right on the mountain, there are plenty of options for hungry skiers!
Annupuri Resort
NOOK Annupuri – Restaurant New Sanko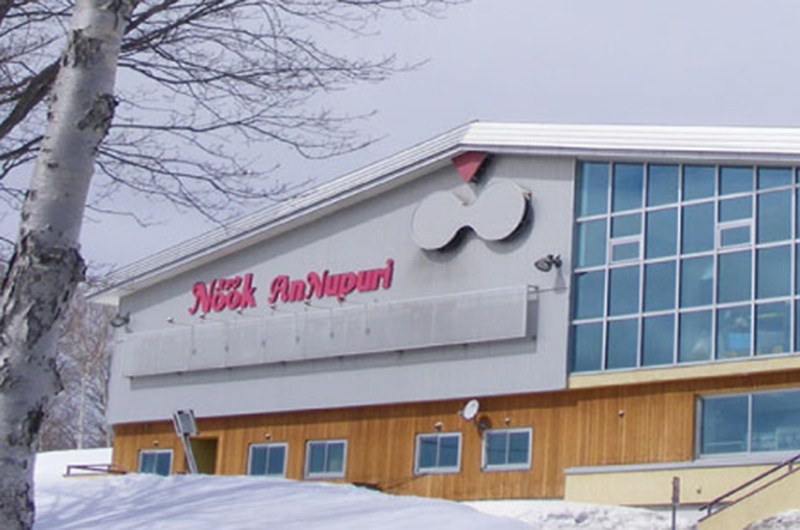 Hours: 10:00 – 20:30
Located just adjacent to the dream quad and the Annupuri gondola at the base of the resort is NOOK Annupuri. A large space can accommodate groups in a ski-in ski-out style. The vast menu has something for everyone including quick snacks, Japanese food, Western Food, mulled wine, and more. All the dishes are reasonably priced.
Paradise Hut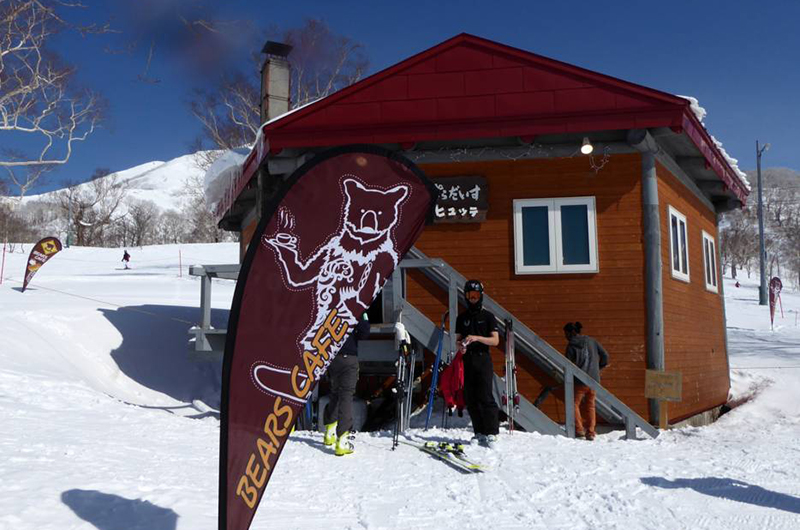 Hours: 10:00 – 16:00
This cozy cafe is situated just below the mountain station of the Jumbo Hooded Quad #1 at Annupuri Resort. The ideal place for a quick snack or a hot drink at 645 meters of elevation.
Niseko Village
The Lookout Cafe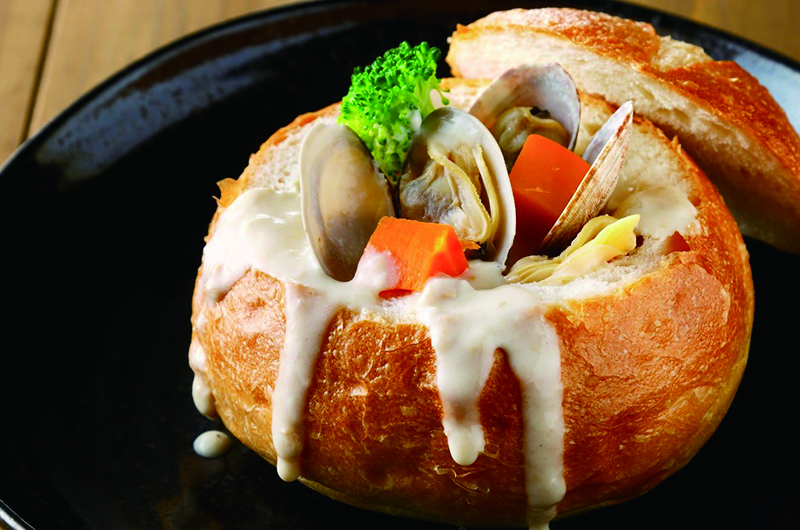 Hours: 10:30 – 15:30
The name doesn't lie, the views are fantastic! As is the food and drink at The Lookout Cafe. Located skier's right of the top of the Niseko Village Gondola, this cafe boasts a full bar and tasty gourmet snacks.
TWO STICKS Izakaya & bar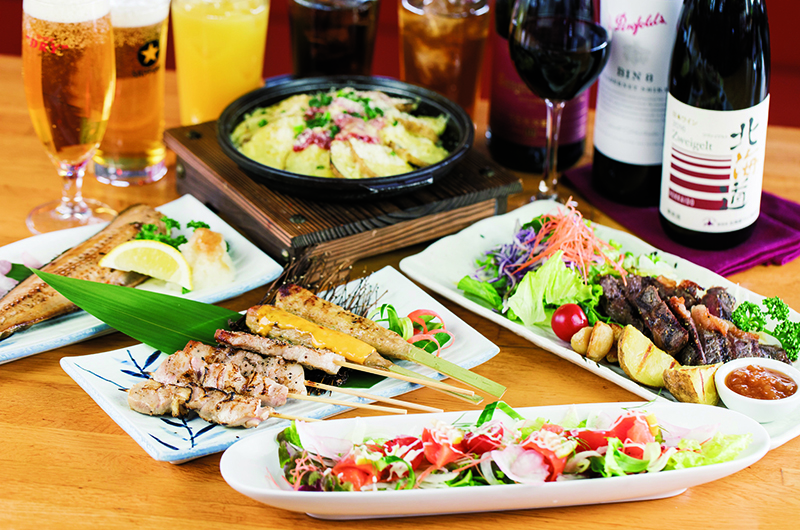 Bar time: 11:30 – 23:30 (Last Order 23:00)
Phone: 0136–44–1152
Serving up bite-size morsels with Hokkaido's best produce all battling for your chopsticks' attention, this hip Asiatic tapas bar. Located in the Niseko Village Shopping and Dining area, just adjacent to the Hilton Niseko Village. Featuring live music every Thursday evening for an apres party!
Niseko Grand Hirafu Resort
Rest House ACE HILL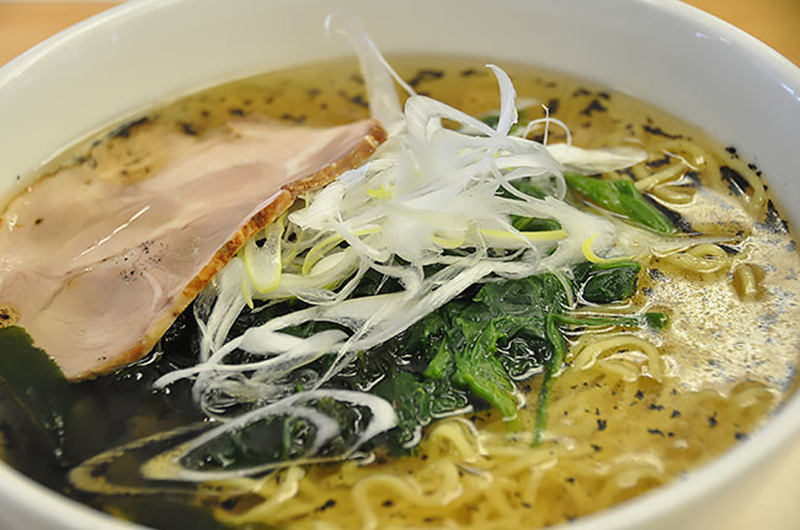 Hours: 10:00 – 15:30 (Last Order)
Situated at the top of the Ace Quad #2 lift, the Ace Hill Restaurant has arguably the best views of Mt. Yotei and the Hirafu Village below. Relax and check the big temperature gage to see the current conditions, and then warm up with some mouth-watering soup!
King Bell Hut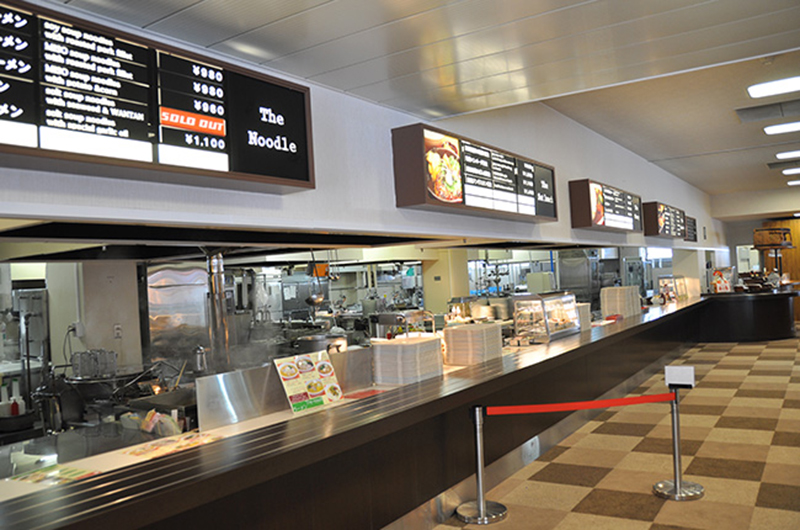 Hours: 10:00 – 15:30 (Last Order)
This large establishment can seat many guests, even during peak times. Located in the heart of the Hirafu slopes just next to the top station of the Hirafu gondola. A wide menu holds something for everyone including delicious ramen, as well as many western food options.
Niseko HANAZONO
Hanazono EDGE Restaurant & Bar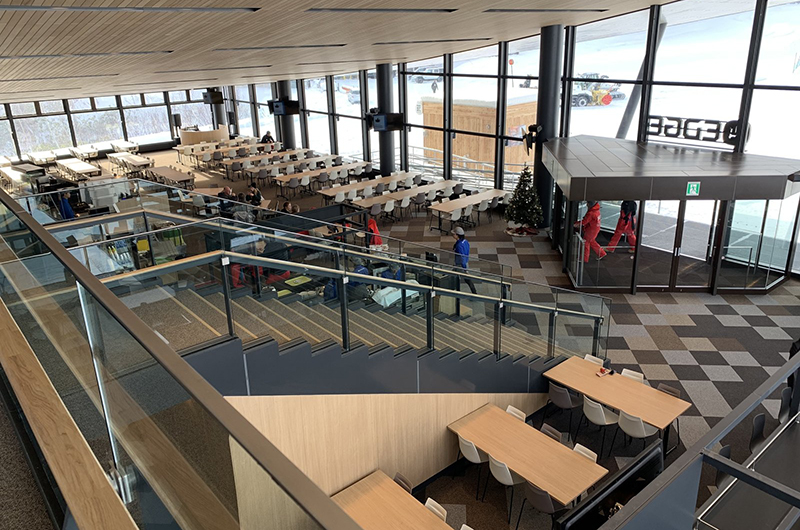 Restaurant & Bar 10:00 – 15:00
Café 8:30 – 16:30
At this new spacious full glass-windowed building where you directly enter coming down the slopes, Hanazono EDGE will be offering the former HANAZONO 308 restaurant's favorites plus more! Crab ramen and katsu curry, as well as great western selections such as burgers and pasta. Located just at the base of the Hanazono Quad #1 lift.
HANA 1 Cafe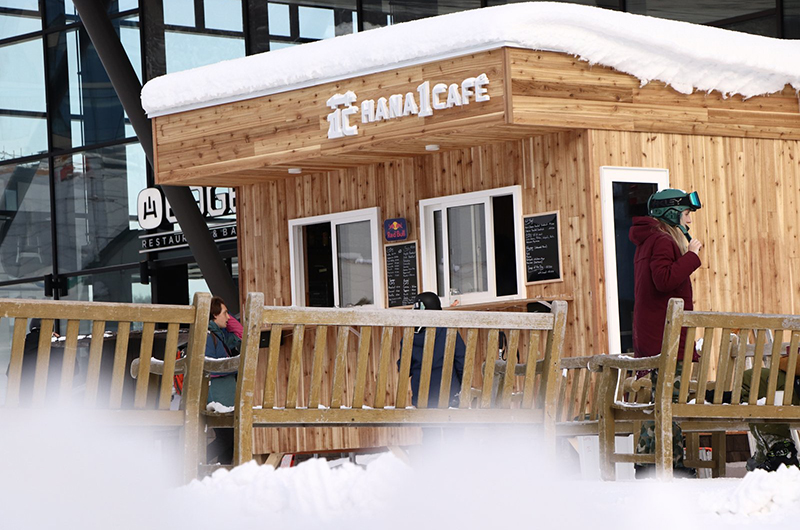 Hours: 8:00 – 16:00
The beloved HANA 1 Cafe is still here as the perfect quick stop during your strawberry fields powder session! Swing by the widow to pick up fresh barista-made coffee, a toasted sandwich, or a beer during a sunny spring day!
The Lounge – Park Hyatt Niseko Hanazono
Breakfast – 7:00am to 11:00am, Lunch – 11:30am to 14:30pm, Afternoon Tea – 14:30pm to 17:00 pm, Dinner – 17:00pm to 22:00pm
The Lounge is the heart of Park Hyatt Niseko Hanazono and offers all day long Western and Hokkaido comfort cuisine in a refined but casual setting. All meals are prepared with the freshest local products. In the afternoon, savor our vast selection of Japanese, Chinese, and Western floral teas along with homemade pastries.
China Kitchen – Park Hyatt Niseko Hanazono
Lunch – 11:30am to 14:30pm, Dinner – 18:00pm to 22:00pm
From a Cantonese cuisine true to the flavor of its ingredients to the pungency and spiciness of Sichuan; experience the very best of China's rich culinary heritage in Niseko. Our signature menus include freshly hand-pulled noodles and authentic Sichuan hot pot.
Robata – Park Hyatt Niseko Hanazono
Lunch – 11:30am to 14:30pm, Dinner – 18:00pm to 22:00pm
Robata literally means "near the fireplace". Relish yourself with grilled seafood and local vegetables while enjoying the crackling sound of charcoal. Under the expert guidance from our Chef, make your choice between the freshest produce of the day paired with a selection of sake, local beers, and international wines.
Deli – Park Hyatt Niseko Hanazono
7:00am to 19:00pm
Deli showcases fresh bakery pastries, cold meat platters, and other take away items available for guests for breakfast, lunch, and dinner. Relish yourself with our freshest ice cream and healthy juices! A quicker option for those looking for a meal in Park Hyatt Niseko Hanazono.
Get the best deals

on your perfect Niseko accommodation!