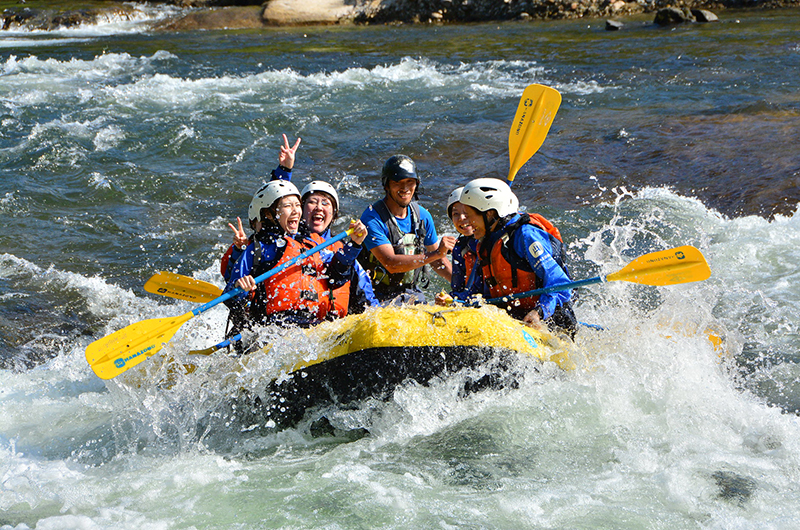 As of June 1st, 2020, Hanazono Niseko Resort has started the operation of its popular summer activities! Explore Hokkaido's mountains, forests, oceans, and rivers during Niseko's spectacular green season. Check out what's happening at Hanazono for summer 2020 below!
River Fishing Tour – New for summer 2020!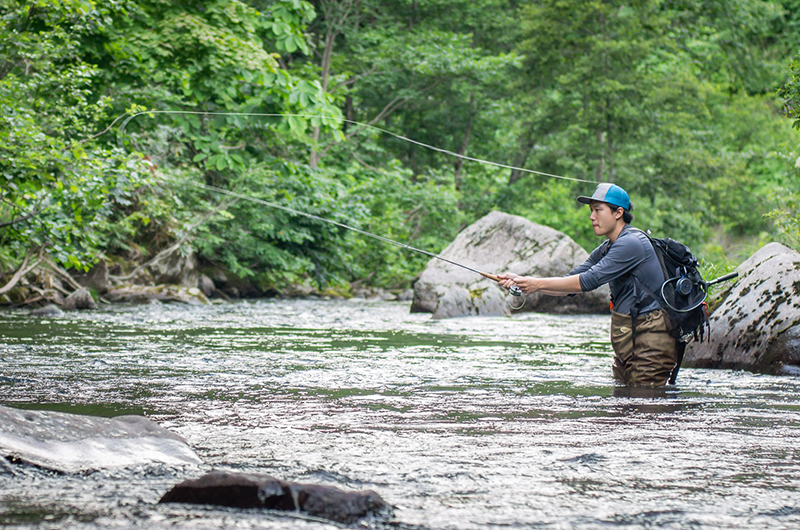 Meet up with an expert fishing guide for a private lesson on how to navigate Hokkaido rivers and fish for your favorite breed. All tours come with everything you need to get started and can be run for a half or full day.
Ocean Fishing Charter – New for summer 2020!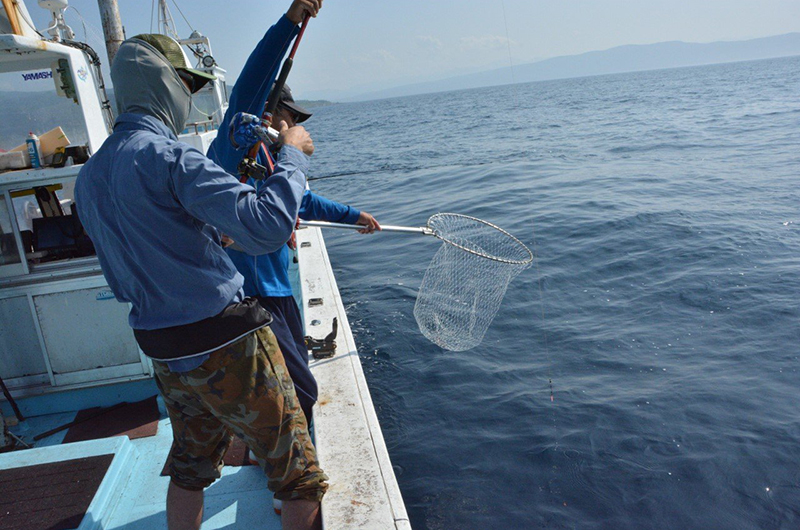 Charter a fishing boat near Suttsu and enjoy family fishing fun! This tour includes transport, all fishing gear, and is guided by an experienced captain and professional fisherman. Guests will then enjoy eating the fish they caught at a house near the harbor. This tour is great for families who want to learn something new or friends who love to fish.
Golf Cart Tour – New for summer 2020!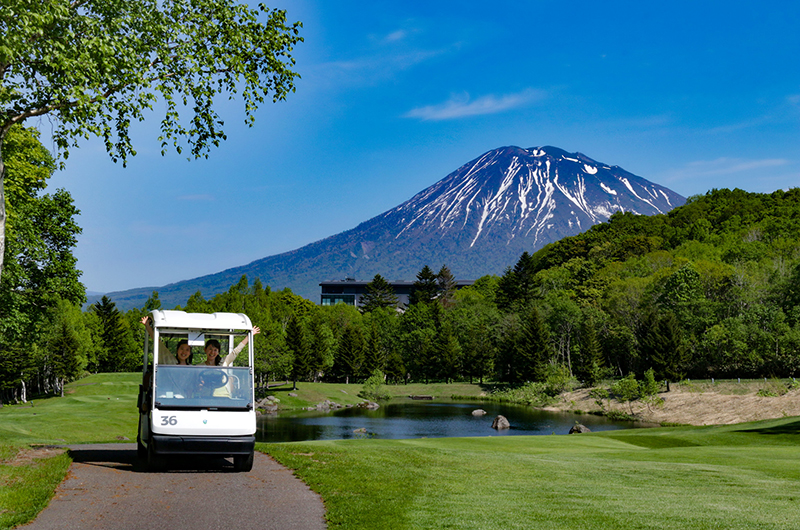 Hanazono Golf is a picturesque 18 hole course with the view of majestic Mt. Yotei, the Niseko mountain range, lakes, forests, and rolling hills. Get a group of friends together for an easy day out exploring and learning more about local wildlife and plants by driving through Hanazono Golf's surrounding nature.
Trekking Tour – New for summer 2020!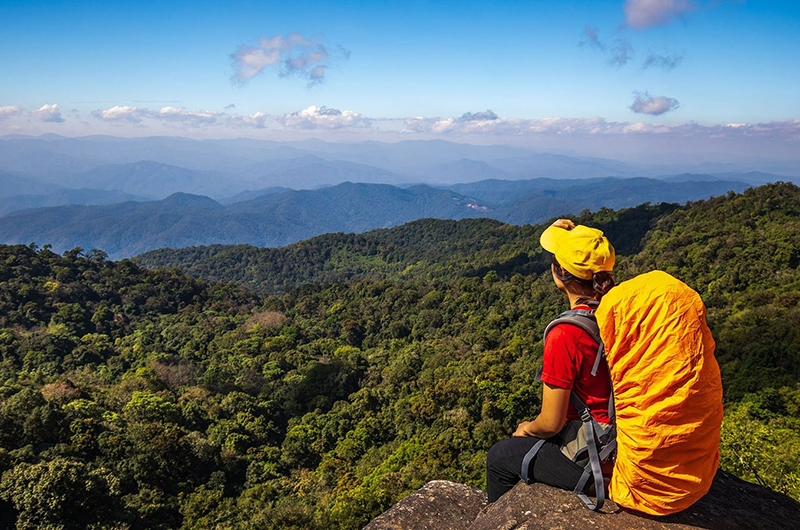 Looking to explore outside the resort areas of Niseko? Join a local guide on a private hike through the wilderness and discover Hokkaido's raw beauty step by step. There are 3 levels of difficulty between the courses, each aiming to inspire guests and teach them about local flora, fauna, and ecosystems. Strap on your hiking boots and get adventuring the old fashioned way.
Day Tour – New for summer 2020!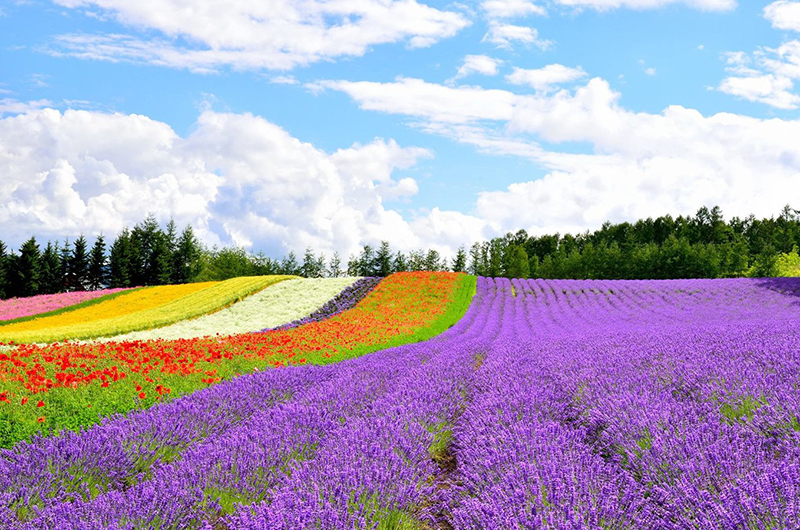 Hanazono and Niseko are beautiful places – but so is the rest of the island prefecture of Hokkaido, so why not explore more? Hanazono Day Tours are the perfect way to turn a simple trip to Niseko into a cross-island tour, discovering all there is to see on Hokkaido's natural paradise. Niseko is a great region to use as a base: its position in the relative center of the island makes travel in all directions easy. Hanazono offers day tours to the Furano/Biei area, Otaru, Lake Toya and Noboribetsu, and Sapporo City.
Rafting
Rafting is the most popular summer outdoor activity in Niseko. Jump into a rubber boat with your friends and challenge yourself to a trip down one of Hokkaido's most beautiful rivers, the Shiribetsu. Along with your experienced guide, you will enjoy the thrills and excitement of whitewater rafting. Adventure seekers can navigate the large snow melt in spring, and families and school groups will enjoy the lower graded tours in summer and autumn. Whether you are a first-timer or an experienced outdoor sports fanatic, rafting at Hanazono is fun and suitable for all ages.
Canyoning
Hanazono's most adrenaline-fueled, physically challenging, adventure activity. You will put on a wetsuit and a vest to explore a network of canyons and deep pools where you will jump, slide, swim, and finish off with a 6m jump into a deep blue pool. The first section is a slow river section where you can take in the natural surrounds, followed by slightly more turbulent waters, and finishing off at the stunning Lion Falls.
Sea Kayaking
The Sea of Japan coastline is a part of the Niseko-Shakotan-Otaru Kaigan Quasi National Park and offers breath-taking scenery, especially from the ocean. Crystal clear water and bright green cliffs that jut into the sea. Beginners or first timers can be assured our expert guides will explain all flotation equipment, safety features and show you the correct techniques so you can quickly adapt to enjoy the tour.
Ducky
For those looking for a real challenge, try a Ducky (inflatable kayak) Tour. Sit in a small two-person raft, and have your own kayak oar to steer with. Hanazono's river guides will show you the necessary techniques to easily maneuver the ducky, so you can run the river on your own and enjoy an exciting tour on the Shiribetsu river.
Cycling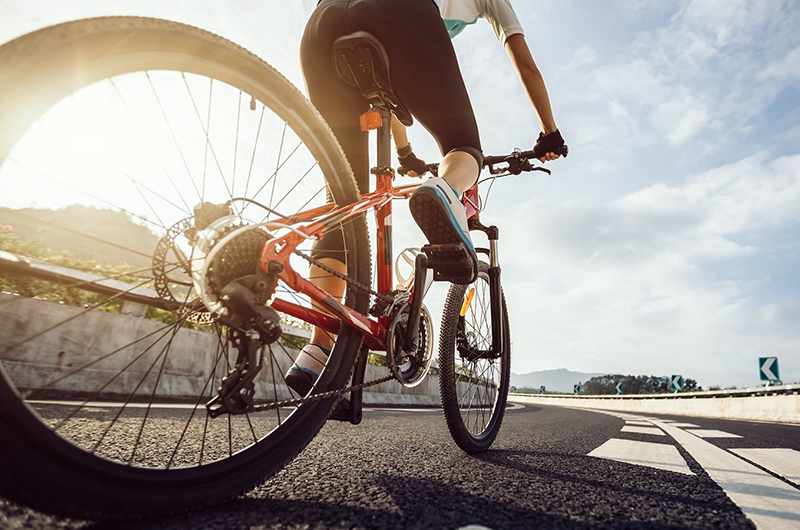 Summer in Niseko is the perfect environment for cyclists, with large and small cycling events taking place. Hanazono offers guided mountain biking tours on fun trails through Niseko's forests and the course can be adjusted depending on the rider's skill level. New for summer 2020 at Hanazono is a private e-Bike tour!  This tour is great for beginner riders, families, and children as it is rewarding yet easy on the body with minimal heavy pedaling on the electric bikes. Moreover, if you already know where to go and just need a bike, you can find high-quality bike rentals at Hanazono's Niseko Sports Rental and Retail Shops.
Dates of operation vary depending on each activity. Please visit Hanazono's website for details about each activity.
Get the best deals

 

on your perfect Niseko accommodation!