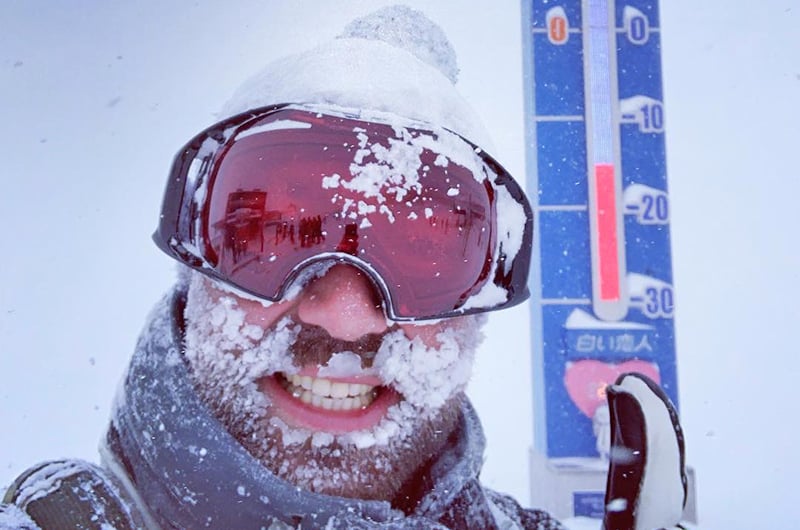 C-c-c-old! Photo: @nobby.d
Niseko is in the midst of a cold-snap that has turned our usually fluffy powder into cornflour-like dust.
Since last Friday the mercury has been hovering between about -10C to -15C (14F to 5F) at village level, courtesy of an extended stream of cold air off Siberia.
The typical temperature range for much of the powder season from December to February is between -5C to -10C (23F to 14F).
This temperature is perfect for the formation of stellar dendrite snow crystals – the classic six-sided snowflakes you see as Christmas decorations.
When these snowflakes settle, their branchlike structure means they don't compact down, giving the snow its fluffy appearance which also traps air, making it light, wispy and deep.
These past few days we haven't seen as much of this type of snow, rather it has been smaller speck-like crystals falling and settling, giving skiers and snowboarders a different type of Niseko powder experience – a super light, silky texture that is fast on the steeps and can almost be too cold for regular wax on the flats.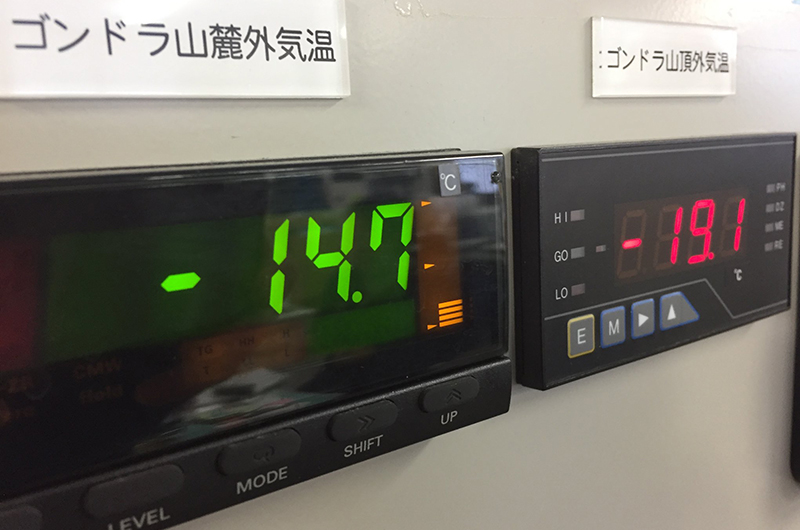 Gondola base station and peak station. Photo: Grand Hirafu
Meanwhile the snow has been falling consistently throughout the period as happens when a northwest airstream sets up for an extended period.
We've seen falls of 10cm daily at village level, which is slightly lower than would usually be expected under this weather pattern due to the dust-like nature of the flakes not providing as much volume as the usual stellar dendrites.
There have also been reports of "diamond dust" – a meteorological phenomenon that can be best described as a low level crystalised fog that results in sparkling crystals visible in the air in sunlight. The phenomenon only occurs in very cold temperatures like we're seeing now.
The forecast is for this cold snap to continue until the weekend before it should warm up a little as we pass the halfway mark in February and near the end of the peak powder season.