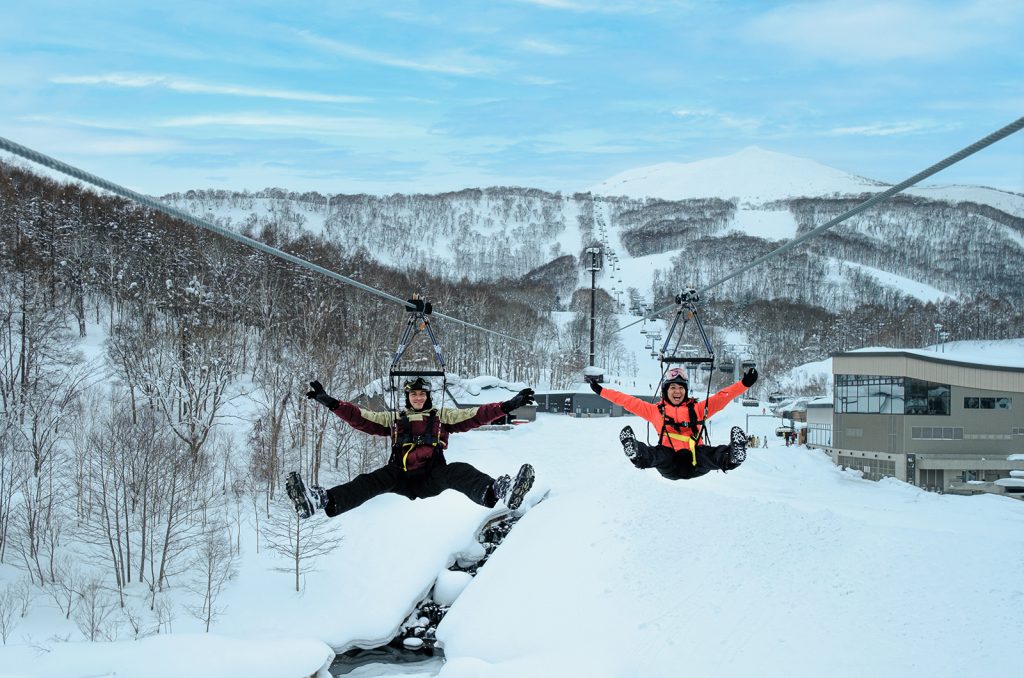 Niseko Hanazono Resort is introducing a whole new experience to Niseko this winter. Hanazono Zipflight will let guests fly high above the snowy white landscape on a thrilling zip line adventure!
Hanazono Zipflight was first introduced in the summer of 2022. The wildly popular zip line experience was booked out nearly every day, and all three zip lines added up to one of the longest zip line tour in Asia. Hanazono decided to bring this adrenaline-pumping activity to the winter! At 1,700 meters long, the "MACH 3" is the longest zip line in Japan and opening this winter from March 15th through April 9th, 2023.
Ride up the luxurious Hanazono Hooded Lift #1 (heated seats and a bubble to protect from wind and snow), and get ready for flight. The MACH 3 zipline is the longest mega zip line in Japan and you will soar over skiers and snowboarders to the base of the resort. The unique dual-cable design allows you to fly side by side with another person, letting you share the magical moment with your favorite partner. It is highly recommended to book ahead, so don't wait to secure your spot.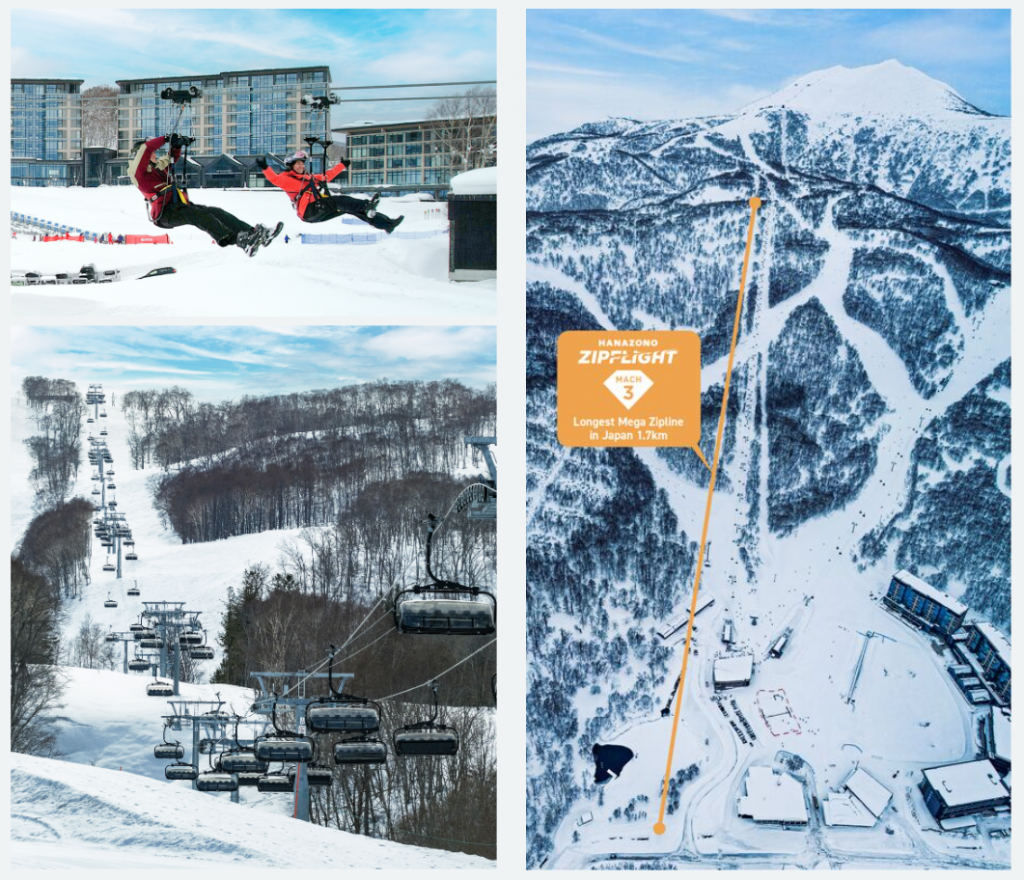 Hanazono Zipflight Winter 2023
Dates: March 15th through April 9th, 2023.
Duration: Around 1 hour(Travel time included)
Starting Times: 10:00, 11:00, 13:00, 14:00.
Adult (Age 13+): ¥9,800 per person
Find out more details and book on Hanazono's website and press release.