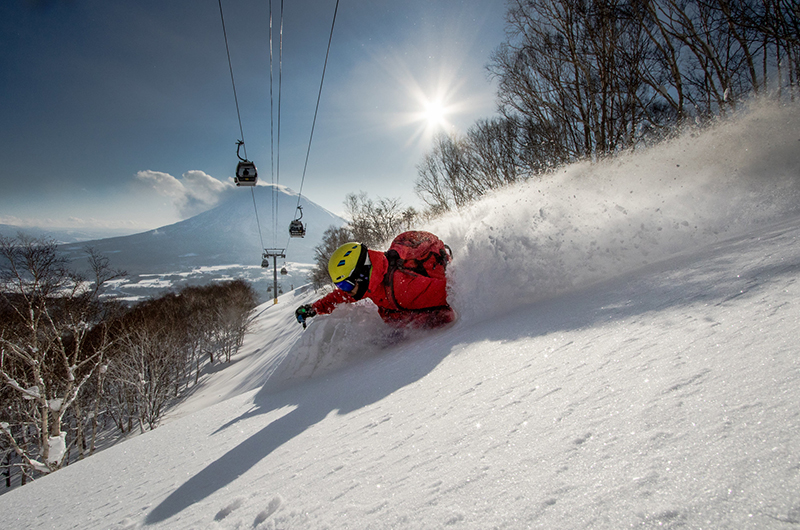 Niseko's forecast for February could be exactly what skiers and snowboarders are looking for! February 3rd delivered big snowflakes to the slopes and consistently snowed throughout the night and the next day to give skiers and riders great conditions on February 4th.
The best part? This is just the beginning of what looks like the best storm and most consistent cold and snowy conditions that Niseko has seen this winter season. In fact, the forecast is predicting snow every day for the next week!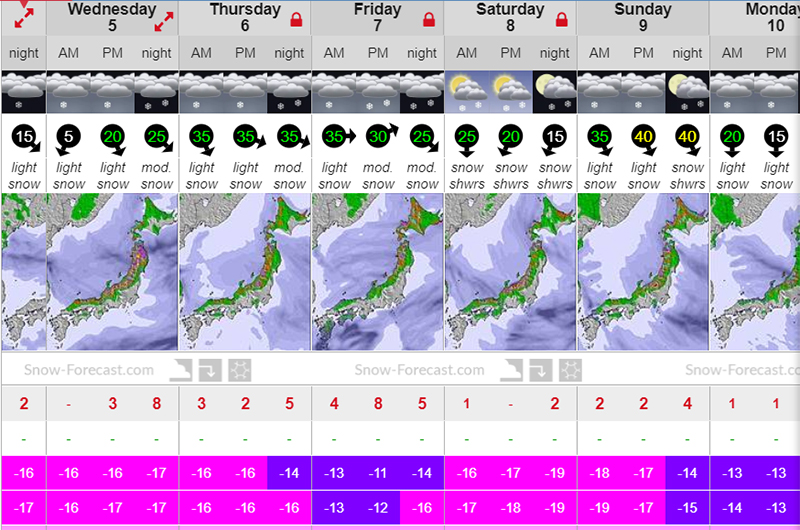 Provided by Snow-forecast.com
Although no one can truly predict the weather to an exact degree, this forecast has all of the elements needed for wonderful conditions. Consistent snowfall, cold temperatures, and light wind coming from the north. This phenomenon of cold wind originating in Siberia, picking up moisture from the Sea of Japan, and clashing into Niseko's mountains is what brings the magical snow conditions we know and love in Niseko. The weather patterns look like this for early February, and we are hoping this will produce the big snowfalls that everyone is waiting for!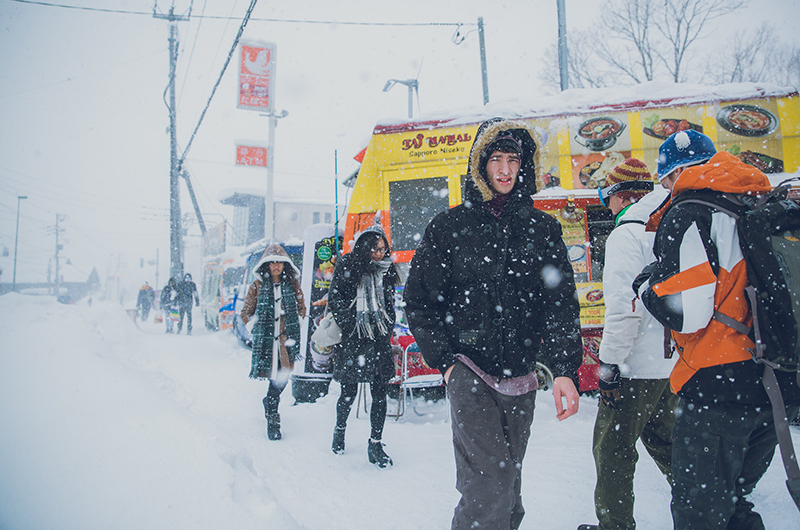 Still haven't planned your trip to Niseko yet? A last-minute trip in February could reward you with some classic snowy Niseko conditions. Moreover, this snow in February means that the mountain will have a solid base throughout March and later into spring. Spring skiing means fewer crows, more discounts, and more mild and sunny weather. There is still a long ski season to go for winter 2019-20 in Niseko!
We are excited to see this storm develop and hope you are too. Start doing your snow dances and get ready to ski or ride some powder!
Get the best deals

 

on your perfect Niseko accommodation!