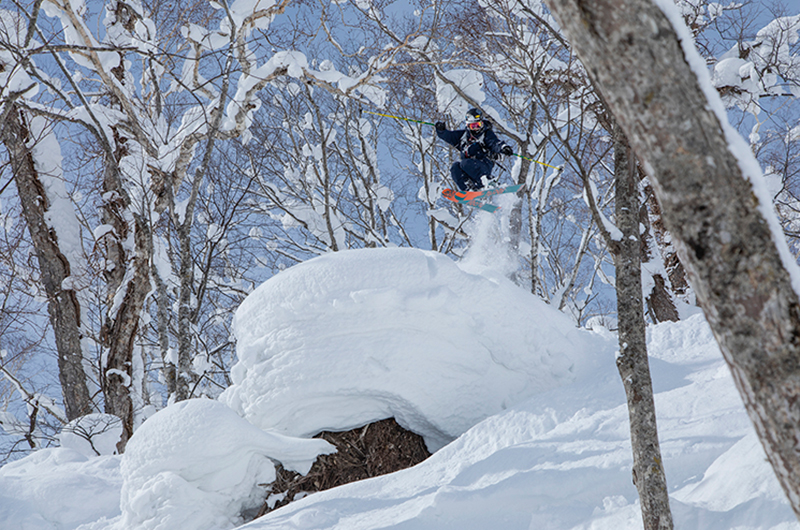 Yohei Sasaki at Niseko Village, February 14, 2019 / Photo: Yasyuyuki Shimanuki  
After almost non-stop snowfall since the start of powder season in December, the powder express has finally pulled into the station to refuel.
With the accumulated snowfall total recorded at 1000m at Grand Hirafu now at 12.95m (42 feet) and snow base at the top of the mountain at 3.5m (11 feet), the forecast is showing little to no snowfall for the rest of the month and into early March.
The February to April forecast is showing above average snowfall for the period however, so we may see a return to snowy conditions into March.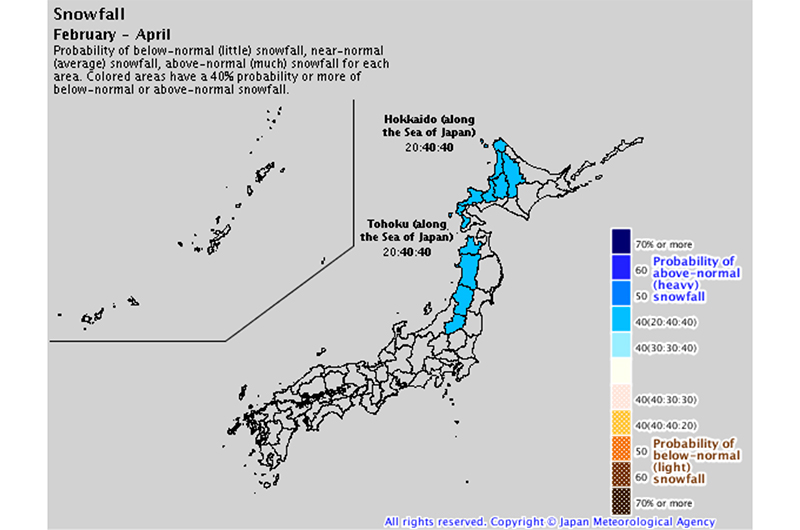 Snow lovers have enjoyed a glorious month since our last newsletter at the end of January, with almost daily falls since that time.
Total snowfall at 1000m at Grand Hirafu for February is 2.2m (7 feet), despite a cold snap that reduced our usually fluffy stellar dendrite snowflakes to dust-like particles, reducing the bulk and depth of the daily snowpack. Consistency was key with snowfall on 17 of the first 20 days of February.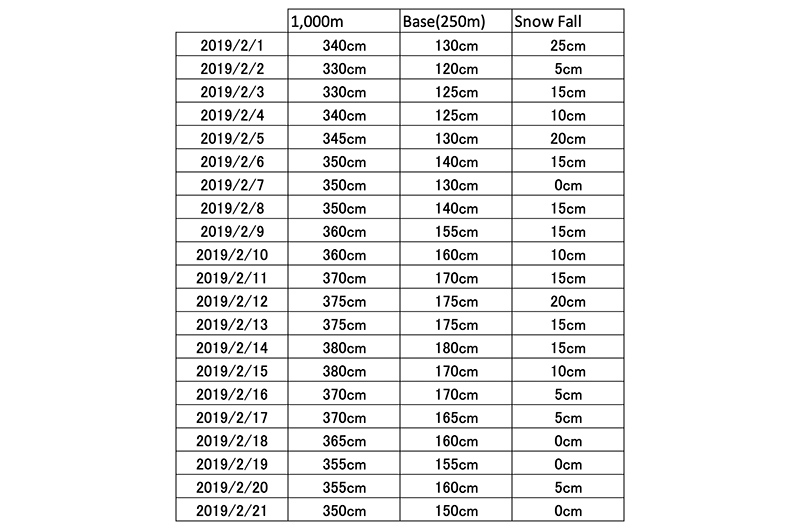 Grand Hirafu snowfall statistics February 2019
Looking ahead and many people are looking forward to March – a favourite time of the season among locals and visitors alike. After three long deep-winter months, warmer weather and more sunshine are welcomed with open arms.
Fair-weather loving families are set to flock to the resort in March, also taking advantage of specials on offer now that the peak-season rush is starting to subside.