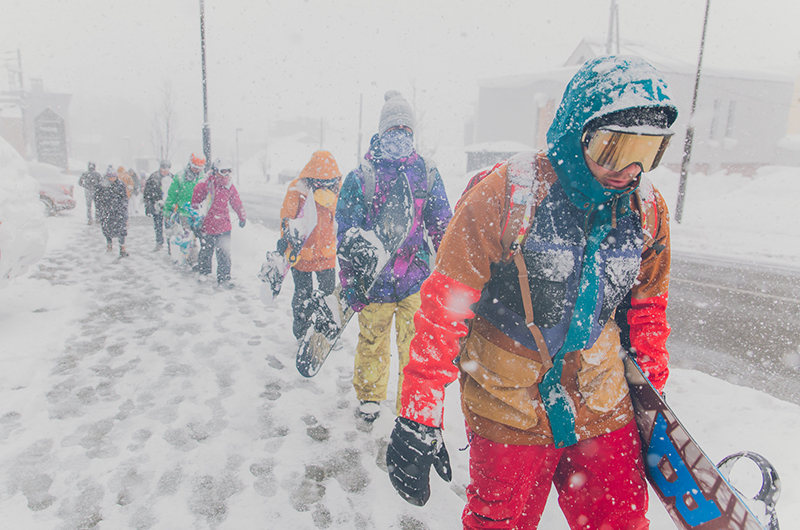 A snowy walk in the Hirafu village
As winter approaches both Niseko locals and those planning a visit during the coming winter have the same thought: "I wonder how much it will snow this winter?"
The Japan Meteorological Agency is the most trusted resource in predicting the weather patterns of Japan's amazing winters. Many factors come into play when making this forecast, so that's why we leave it up to the experts. Here's what you need to know from the Japanese weather bureau's forecast:
Snowfall
-40% chance of below-average
-40% chance of average
-20% chance of above-average
Temperature
-40% chance of above-average
-40% chance of average
-20% chance of below-average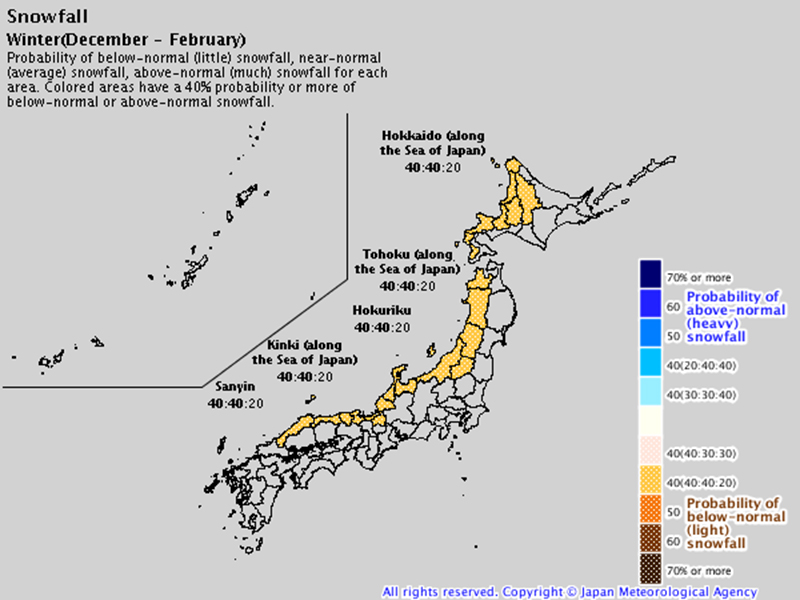 Photo: Japan Meteorological Agency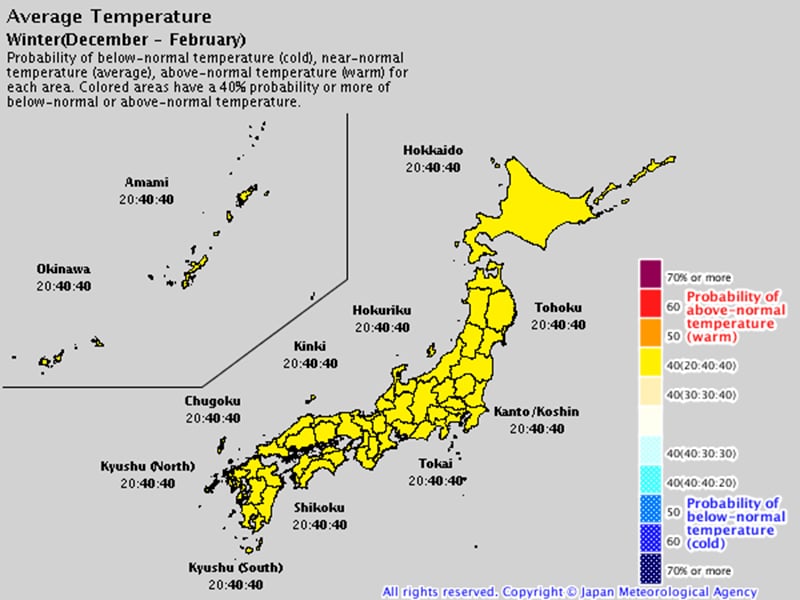 Photo: Japan Meteorological Agency
What does this mean?
Keep in mind that this is a general prediction for all of Japan's ski resorts. The upcoming El Nino winter is expected to hold slightly lower snowfall and slightly higher temperatures than average. However, Niseko's prime position on the north island Hokkaido easily combats this. Cold Siberian winds from the north pick up moisture as they pass over the Sea of Japan, and dump astonishing amounts of snow on Niseko! 
Furthermore, a slightly lower snowfall year in Japan is still more than most of the other top skiing destinations worldwide. Last winter Niseko had a "very average" season in terms of snowfall with well over 14 meters gracing the slopes and had a similar forecast. Even slightly below average snowfall in Niseko is a ton!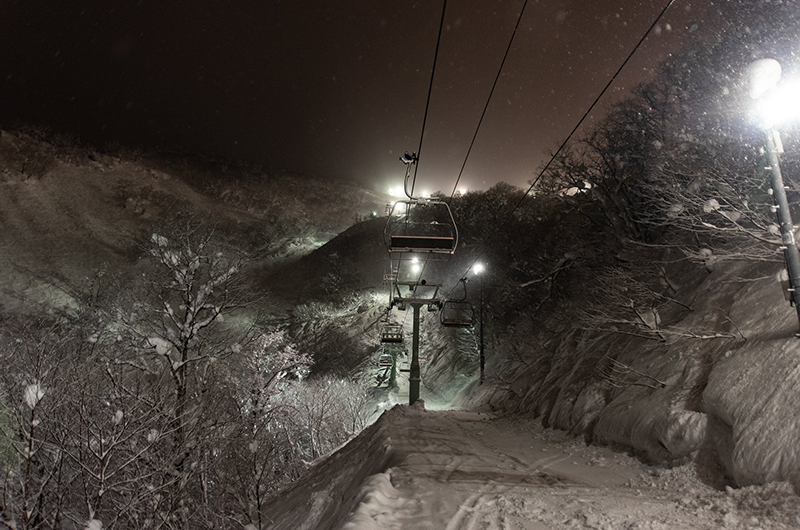 Snowy night skiing in Niseko
The Conclusion
You can expect a lot of now in Japan for winter 2019-20! Year in and year out, Japan is one of the snowiest places on earth. These forecasts should be taken lightly as it is only a prediction and no one truly knows what mother nature will do next. If you are planning a trip to Japan and worried about making your powder skiing dreams come true, then coming to Niseko this coming winter would be your safest option for lots of snow!
Want to stay up to date with all things Niseko? Sign up to our Newsletter.
Get the best deals on your perfect Niseko accommodation!