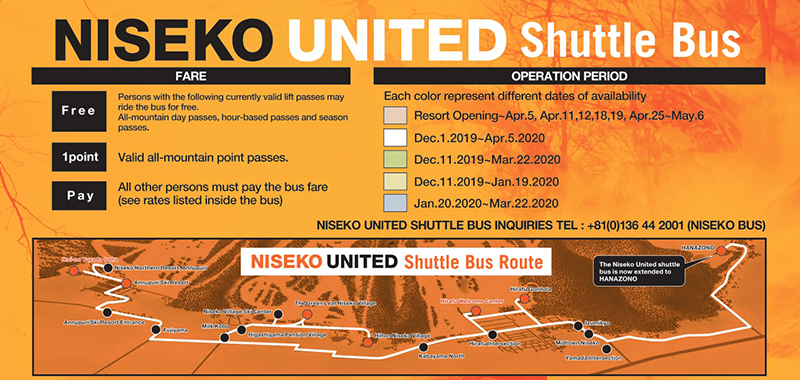 Get around the resort areas with the Niseko United Shuttle Bus!
Free for those who have a valid all-mountain lift pass.
The Niseko United Shuttle Bus is back for the 2019-20 winter with updated schedules and locations. A big change this winter season is that Hanazono has been added! To reach the base of Hanazono in previous years guests needed to change to a smaller Hanazono Shuttle Bus, however, the Niseko United busses will now completely connect all 4 resorts of Niseko United. Look for the big and orange busses labeled "Niseko United Shuttle"!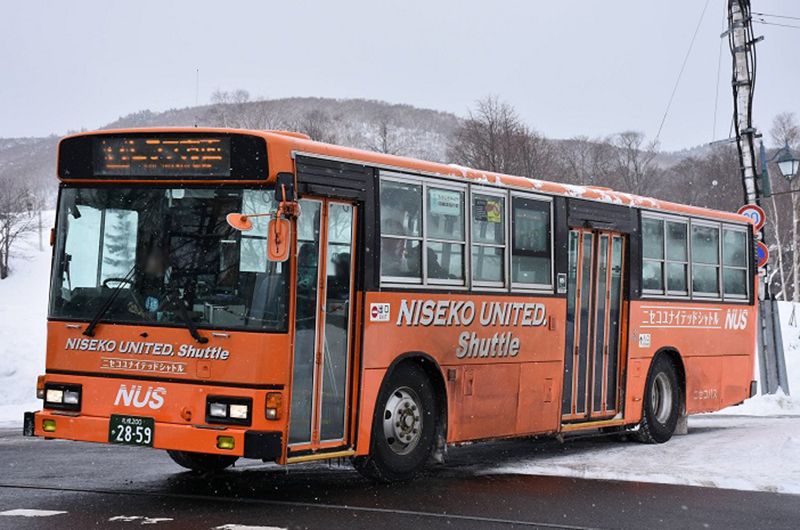 Fees
Free for those with:
-All-mountain day passes (for that day only)
-All-mountain hour based passes
-All-mountain season passes
-Point passes: costs 1 point if you hold a 12-point pass for example
Those who do not have one of the above will need to pay a small cash fee to ride the bus. It's still a convenient and efficient way to get around the resort areas, even if you are not a skier or snowboarder!
Riding the Bus
When you get on the bus please take a numbered ticket. The Bus will automatically stop at each stop, so no need to notify the driver. The bus fare for each stop is usually displayed on a billboard at the front of the bus, so please try to have your fare ready when you are getting off. When getting off, take your ticket to the bus driver and give him or her the fare. There is a change machine near the driver to break larger notes if needed. If you have one of the passes above that makes you eligible for a free ride, just simply show the bus driver your pass!
With convenient places stops at the base of each resort of Niseko United, as well as strategically placed stops in-between, this bus makes getting around Niseko easy. Check out the timetable below to plan your trip!
Or click here to download the 2019-20 Niseko United Shuttle Bus Route and Timetable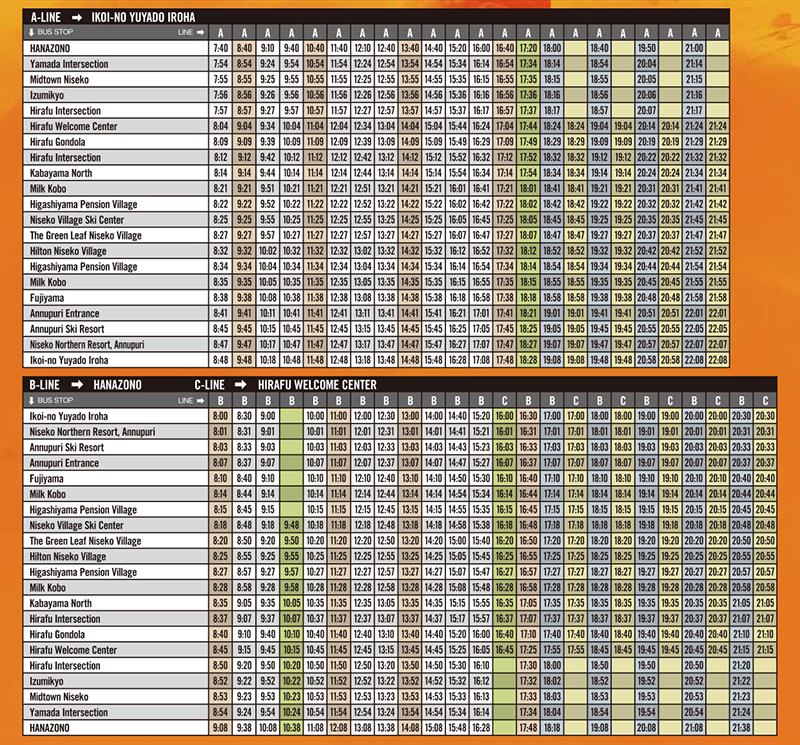 Get the best deals

 

on your perfect Niseko accommodation!