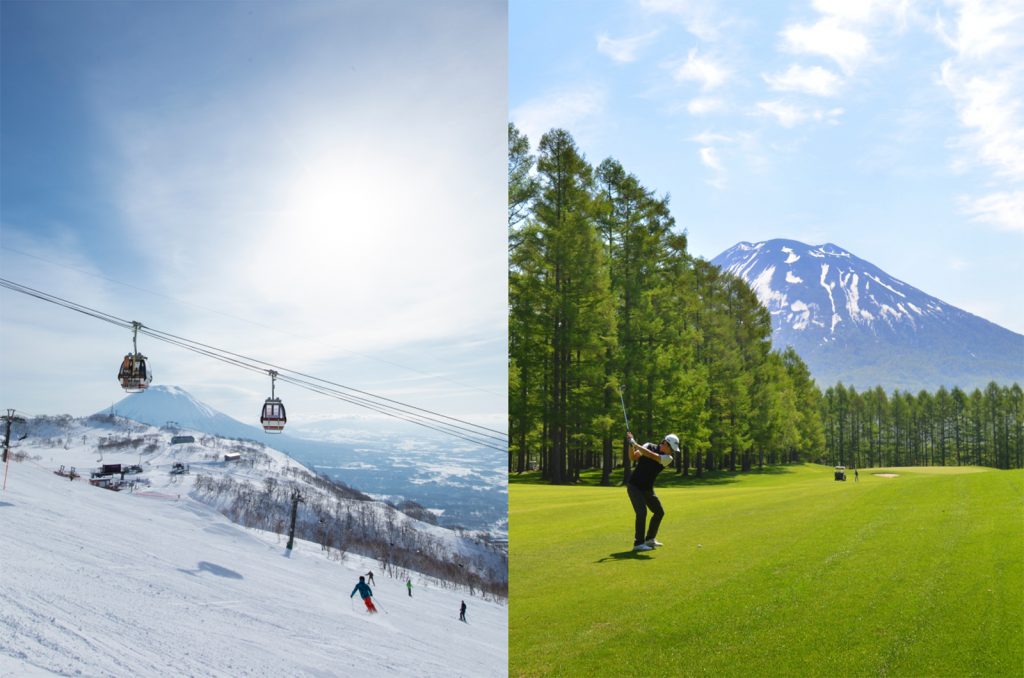 Golden Week (April 29th – May 5th, 2022) is the adventure and activity peak in Niseko! Why? It represents the perfect intersection of Niseko's wonderful seasons. It's the one time of year you can do almost any of your favorite activities in Niseko. A perfect time to visit Niseko if you or your family love the outdoors. Read on to learn about all the fun adventures you can find in Niseko during Golden Week.
Skiing and snowboarding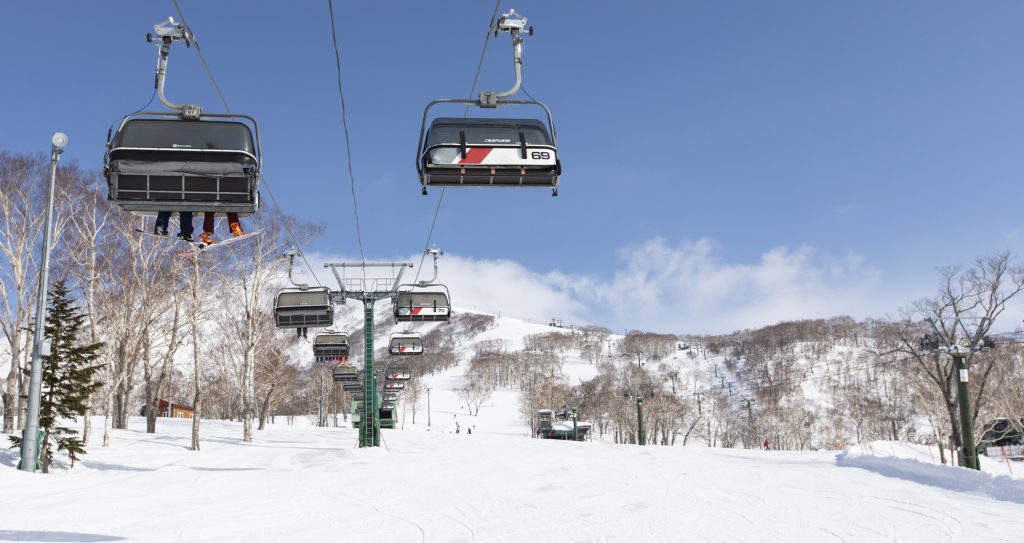 That's right, there is still snow on the mountain! Both Annupuri Resort and Niseko Grand Hirafu keep their ski lifts running through the end of Golden Week every winter. This year the ski lifts will run through May 5th, 2022. The final days on the mountain are full of fun in the warm and sunny spring weather. It's the perfect time for families to relax and enjoy the snow together. Are you an expert skier and not ready to let go of winter? Come visit Niseko as it is one of the last places to ski in spring in Japan!
Golf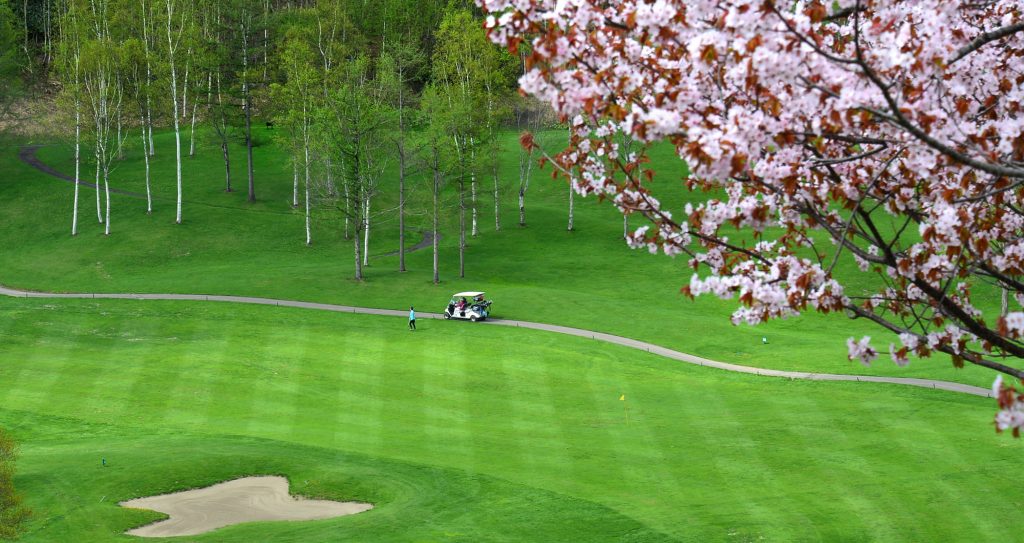 As the snow starts to melt away on the base of the mountains, Niseko's golf courses emerge! Niseko's avid golfers bring their clubs out of storage and play their first rounds of golf during Golden Week. Spring is a beautiful time to golf in Niseko with cherry blossoms blooming and snowcapped mountains within view. Both Niseko Golf Course and Hanazono Golf are open for Golden Week.
Niseko Golf Course: April 23, 2022 – November 6, 2022
Hanazono Golf: May 1, 2022 – November 6, 2022
*Niseko Village Golf Course will not be available for Golden Week. The dates of operation are June 1, 2022 – October 10, 2022.
PURE at Niseko Village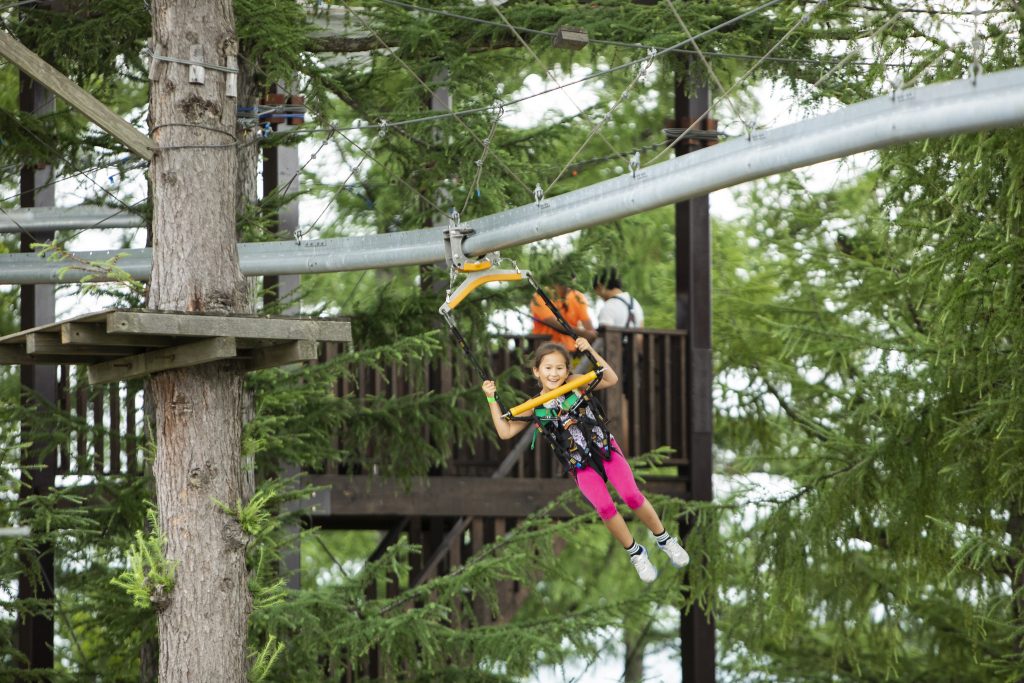 PURE is Niseko Village's nature activity center that has something for everyone. Hop on a mountain bike or speed along a thrilling zip line! Enjoy a tree trekking adventure with the family, or take in a panoramic view on a hot air balloon ride. You can experience the quick jump, the unique rail slider, and a few more of the diverse activities you can find at PURE.
Operating dates for Golden Week: April 29 – May 5, 2022
Operating dates for green season: July 16 – October 10, 2022
Spring river rafting and more at Hanazono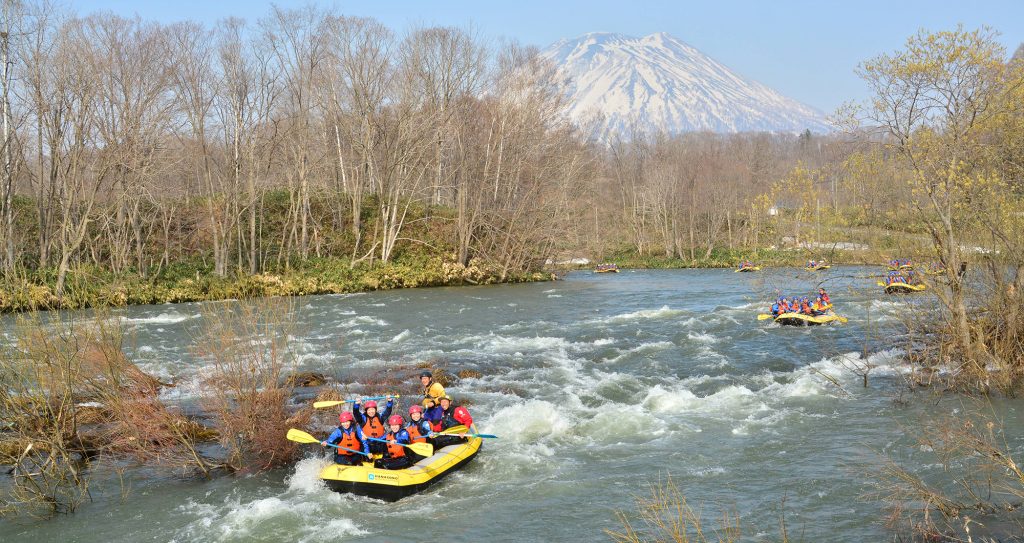 Join a river rafting tour with Hanazono Niseko during Golden Week for the most exciting rafting of the year! The spring snowmelt fills the rivers to the highest and fastest point, opening up the most fun sections of the Shiribetsu river. Rafting season at Hanazono starts on April 29th, 2022. Hanazono's new tree trekking and tree walk will be open on April 29th as well as mountain and road bike rentals. Horse riding tours will open from May 1st!