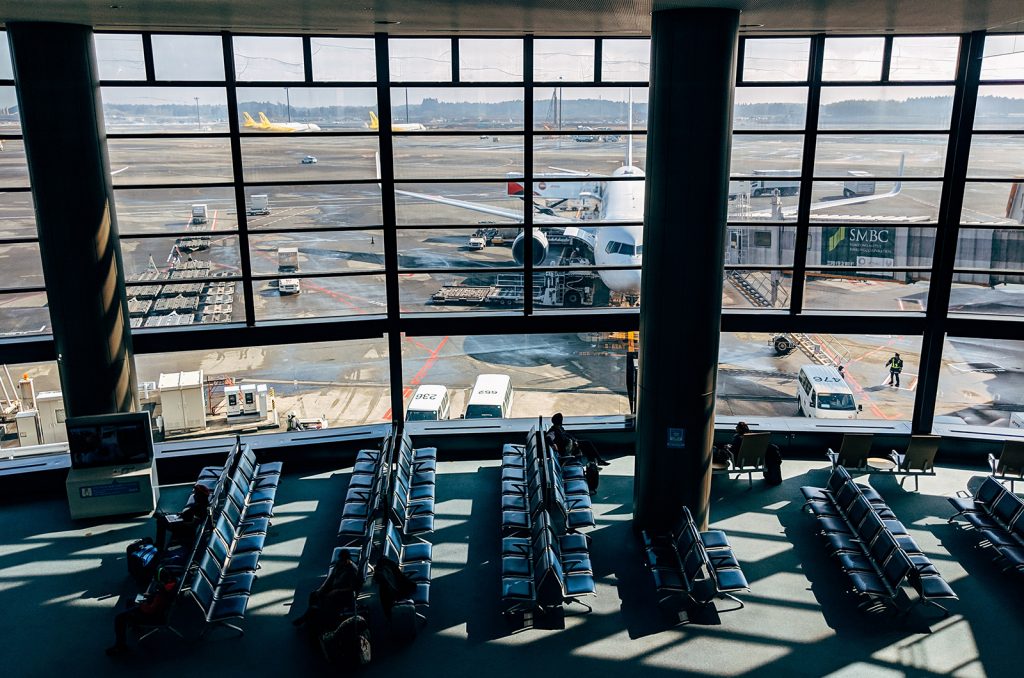 *The following information is subject to change. Please check with official government sources to confirm the current status of international travel in Japan.
No quarantine for selected business travelers entering Japan
As of March 1st, 2022, Japan has made it easier for business travelers to enter the country. Business travelers coming from selected countries can enter without quarantine if they meet certain requirements, including being triple vaccinated. If business travelers are coming from certain "designated countries" on the below list, then there will be a minimum quarantine of 3 days at either a government-appointed facility or your own home/accommodation.
Designated countries include Bangladesh, Brazil(Parana), Cambodia, Egypt, India, Indonesia, Iran, Iraq, Jordan, Maldives, Mexico, Mongolia, Myanmar, Nepal, Pakistan, Peru, Republic of Korea, Russia, Saudi Arabia, Singapore, Sri Lanka, Sweden, Switzerland, Turkey, Uzbekistan, Vietnam.
This means that business travelers interested in visiting Niseko from countries such as the US, Australia, New Zealand, Hong Kong, China, Taiwan, Thailand, the Philippines, Vietnam, Malaysia, Austria, and Finland can enter without quarantine if they meet all requirements.
Updated quarantine graphic
Please refer to the below graphic to help understand the details of the new quarantine requirements as of March 1st, 2022.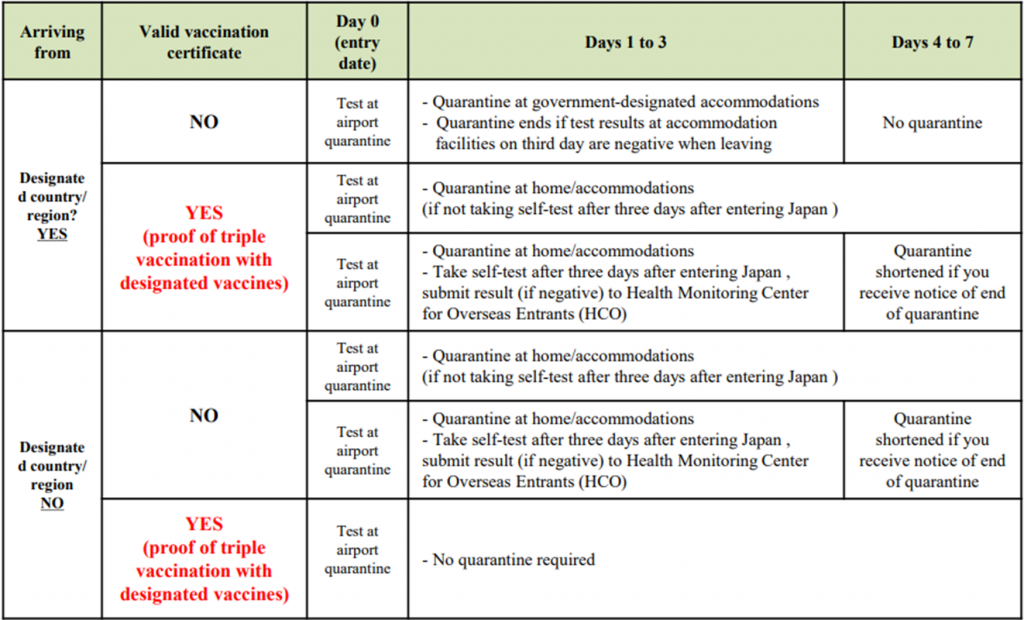 International tourism
International tourists are still not allowed to enter Japan. However, this newest update is the lowest requirement for international business travelers we have seen recently. This is great news for overseas business owners or investors with an interest in Niseko. It is also one step closer for international tourism to open. When that day comes we will joyfully welcome all of our international visitors back!
Visit the Japan Ministry of Health, Labour, and Welfare website for more details and updates.