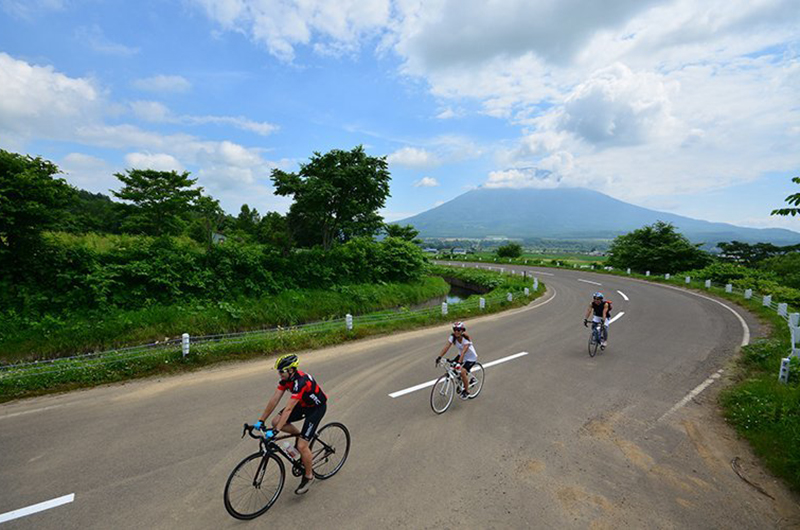 Photo courtesy of Vacation Niseko
The Climate
First and most importantly, Niseko has ideal weather in summer for cycling! Most of Japan is hot and humid during the summer months. However, Hokkaido is far enough north that it avoids the rain season that plagues the rest of the country. This means clearer skies as well as a much lower level of humidity. Crisp, clean mountain air, and a mild daytime temperature mean that cyclists won't overheat on the road or on the trail.
Road Cycling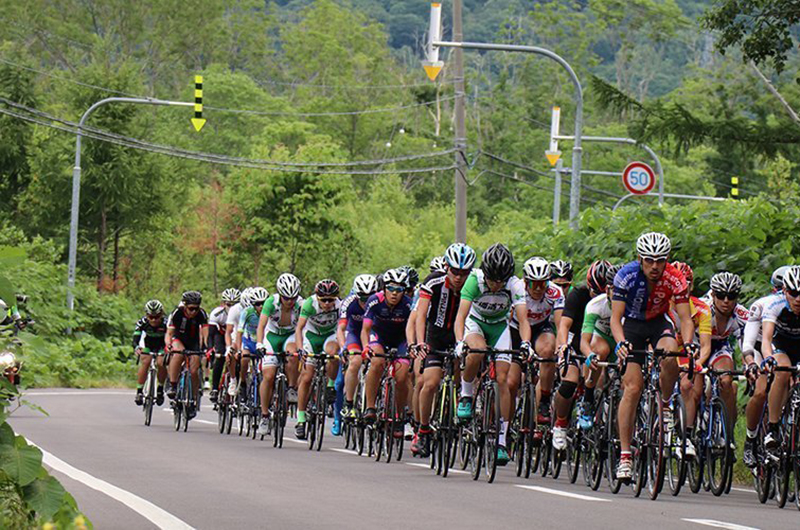 Photo courtesy of Vacation Niseko
Niseko has seen a recent boom in road cycling for several reasons. Niseko's roads are wide, and they weave and flow through breathtaking scenery. Routes can include hill climbs for those who want a challenge, or flat circuits around the mountain are easily found. Take a lap around the centerpiece of Niseko: Mt. Yotei. Or enjoy a gorgeous ride around the nearby National Park of Lake Toya. There are rides for every style and ability here. As Niseko is relatively quiet in the summer months there is minimal car traffic on the road. Moreover, drivers are used to sharing the road with cyclists, making Niseko a safe and friendly road cycling destination.
The Niseko Classic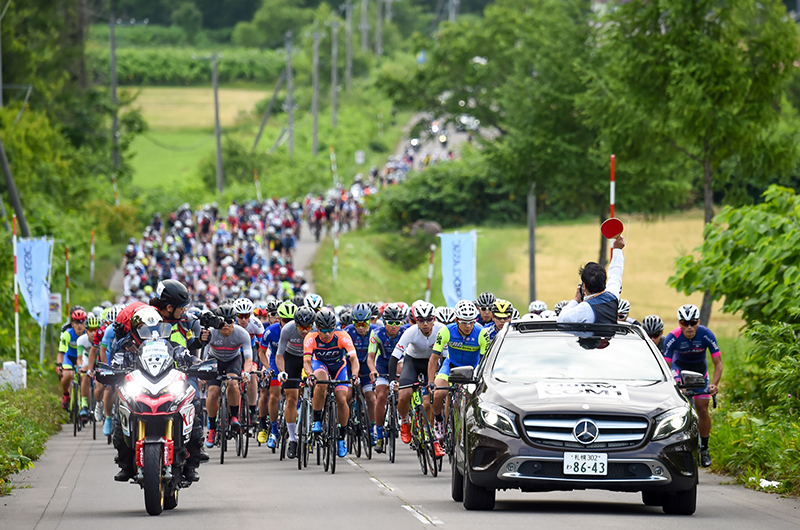 Photo via Niseko Classic
Aside from riding for fun, professional road cycling has taken off in Niseko with the recent rise of the Niseko Classic. The 150km and 85km races are official UCI Gran Fondo World Series qualifier events and are supervised by the Japan Cycling Federation. The 150km road race course includes 2,609m of vertical, with the 85km race offering a challenging 1,426m of climbing. Both races finish in the Niseko Hirafu Resort – including KOM and Sprint challenges, there are prizes for all age categories, with mechanical support and product demo available during race weekend. The Niseko Classic is a fun race event for friends and families as well as it includes talk shows, live music performances, cycle gear shops, giveaways, and plenty of great food and drinks!
Mountain Biking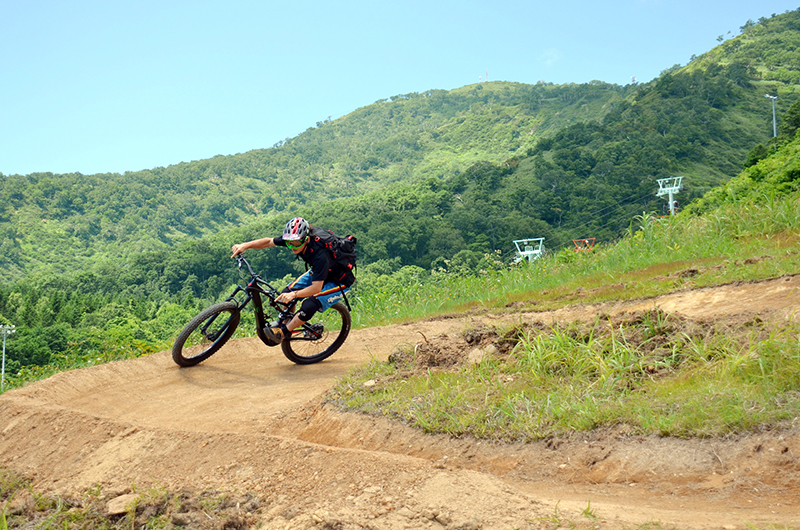 Prefer to ride on a trail rather than a road? Niseko is also quickly developing as a mountain bike destination as well. Niseko Grand Hirafu Resort has a summer mountain bike park that has something for everyone! Hirafu's downhill course is ideal for experienced riders who want a challenge complete with wooden banks and high-speed turns. The ever-popular flow trail at Hirafu accommodates all ability levels including first-timers! Don't be afraid to hop on a rental bike or take a lesson at the mountain bike school at Grand Hirafu. Downhill laps are accessed by Hirafu's summer gondola so you can get in as many laps as you can handle in a day.
Strider Enjoy Park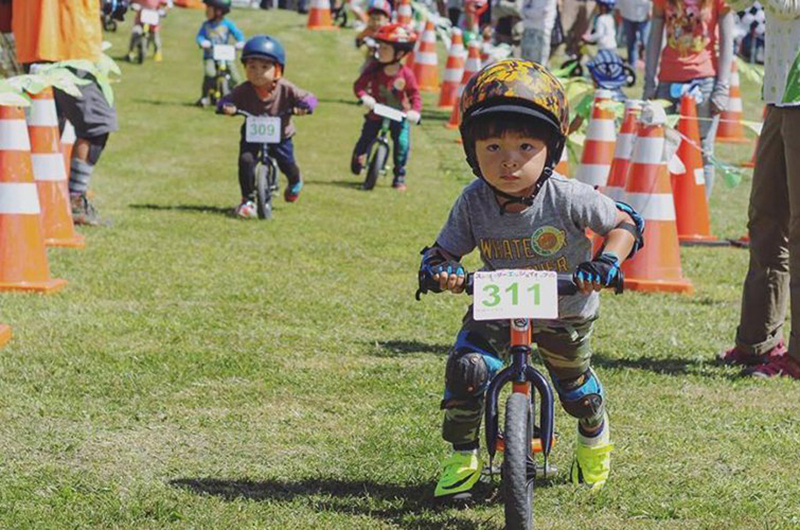 Photo courtesy of Vacation Niseko
Niseko Grand Hirafu Resort also has a special strider bike park for the young ones! Strider bikes are perfect for little ones who are learning to ride as children can control their movements with their feet rather than pedals. Hirafu Resort's Strider Enjoy Park is just for striders and has fun and simple obstacles for children to ride through. Easily controlled through instinctive movements, striders are ideal for even small children just learning to walk.
Electric Bikes
Electric bikes are gaining popularity worldwide because they make climbing fun! E-bikes are perfect for those who don't want to work too hard and enjoy Niseko's outstanding nature on a bike. Electric bike rentals are available at Niseko Village, Hanazono Niseko Resort, as well as Niseko Grand Hirafu Resort. If you are looking for a rewarding E-bike tour, check out the private rides hosted by Hanazono.  This tour is great for beginner riders, families, and children as it rewards guests with splendid views of Niseko's landscape without working too hard. Give an E-bike ride a try during your next summer visit to Niseko!
Get the best deals

 

on your perfect Niseko accommodation!