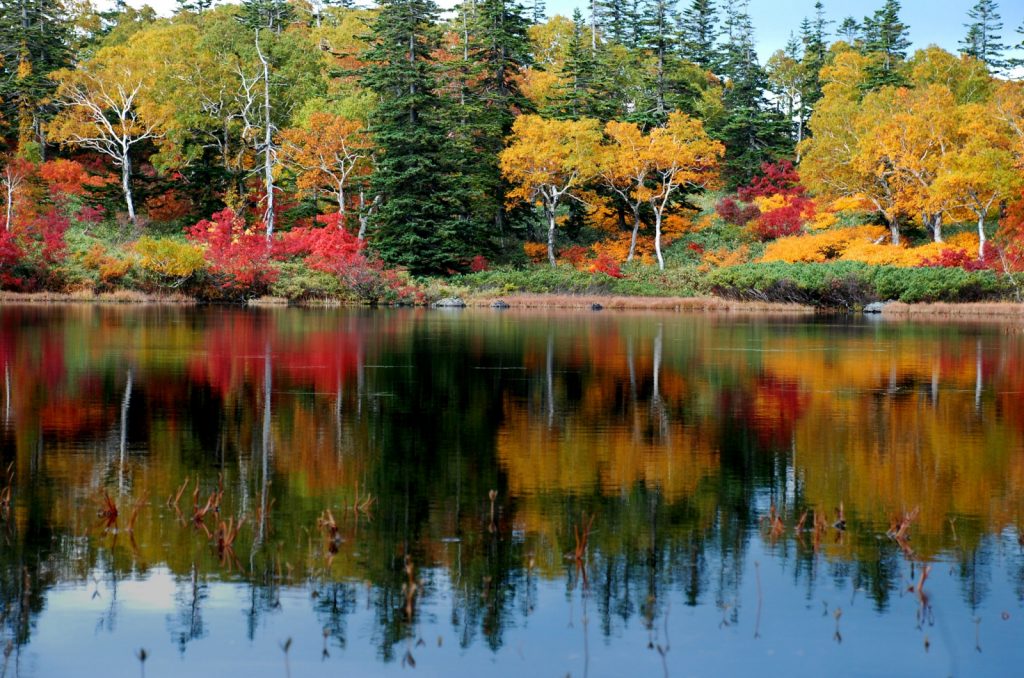 Right before the snowy season, Niseko goes through a short but marvelous autumn foliage season. From mountains to ponds, there are countless picturesque spots in the area. For those looking to narrow down their options, here's a list of some of the major autumn foliage spots, along with their characteristics, and the best time to visit based on past years:
1. Enjoy the view from up high effortlessly: Gondola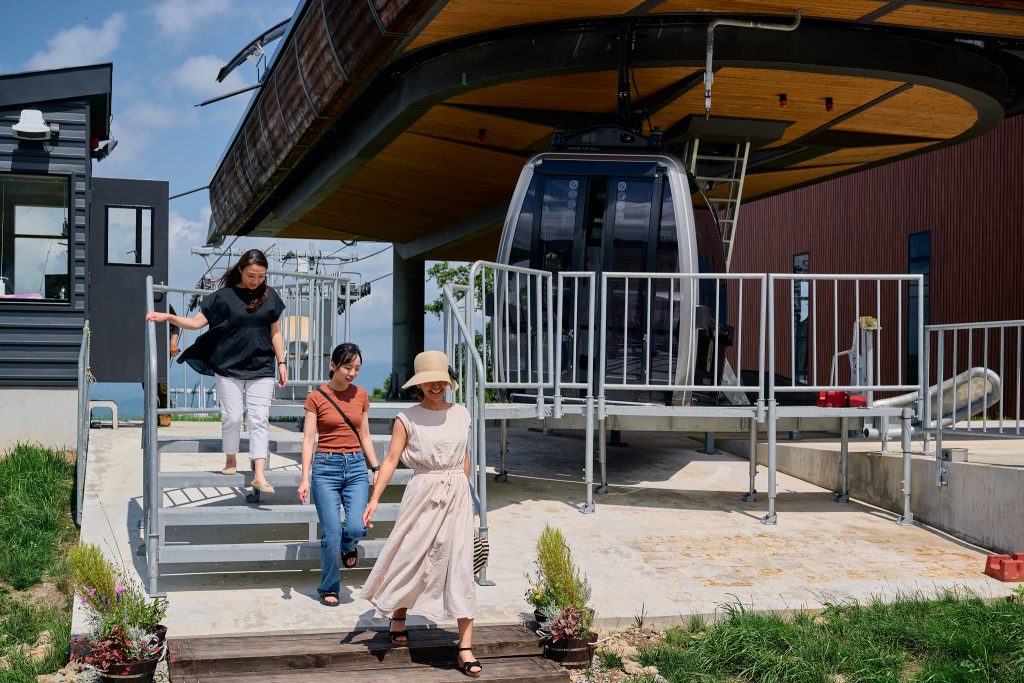 There's nothing better than getting a panorama view of the entire Niseko area from atop the mountain in the autumn, and the gondola will you help do that effortlessly. Hanazono and Annupuri ski resorts will be operating until October 15, so make sure to get a ride before they close. Bring your dog, have a picnic, take pictures, and get the most out of your experience!
Best time to visit: early to middle of October
2. A light hike in the forest: Kagami Numa Wetland Marsh
Looking for a light 1-hour hike in the forest? Kagami Numa, a natural pond, might be the perfect destination for you. Hidden in the woods and only reachable through a short, adventurous hike, Kagami Numa majestically reflects the forest's foliage on its water surface. There are two routes to reach the pond: a 50-minute trail that leads up from the golf course in Hanazono, and a 40-minute course that starts from Route 58. Pick whichever location works for you!
Best time to visit: end of September to the middle of October
3. Beginner level hiking: Mt. Niseko Annupuri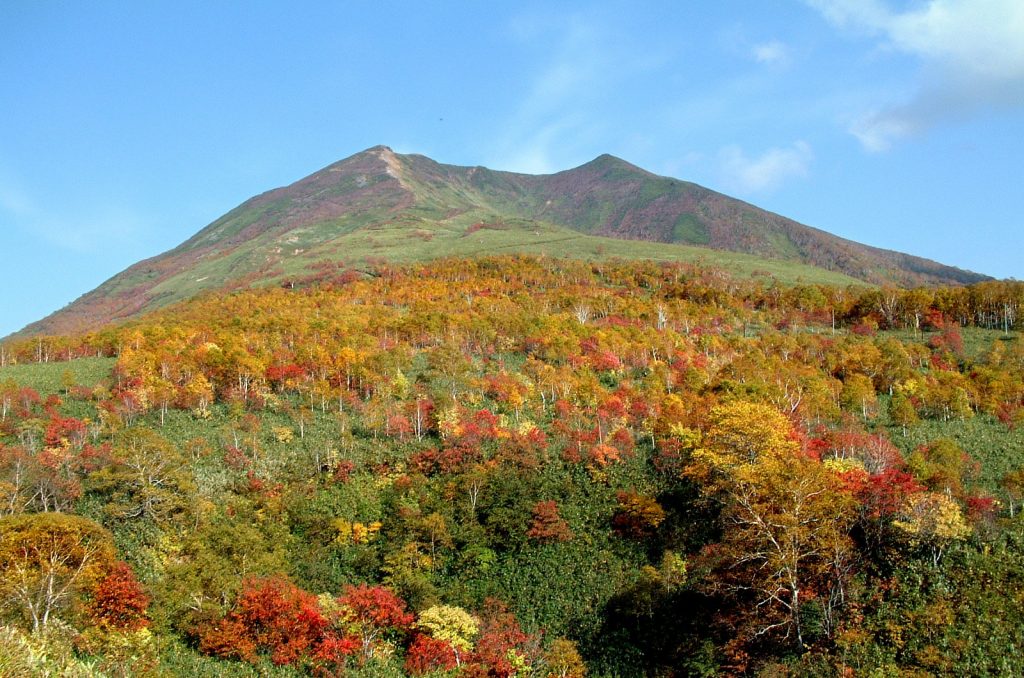 Hiking in a mountain blanketed in autumn foliage is a great way to immerse yourself in the change of season. Mt. Niseko Annupuri, standing at 1308m high, is a beginner friendly place to start. The recommended hiking route takes you through Kagami Numa, offering both the mountain and pond views. The scenery from atop is rewarding too!
Best time to visit: early to middle of October
4. Intermediate level hiking: Mt. Yotei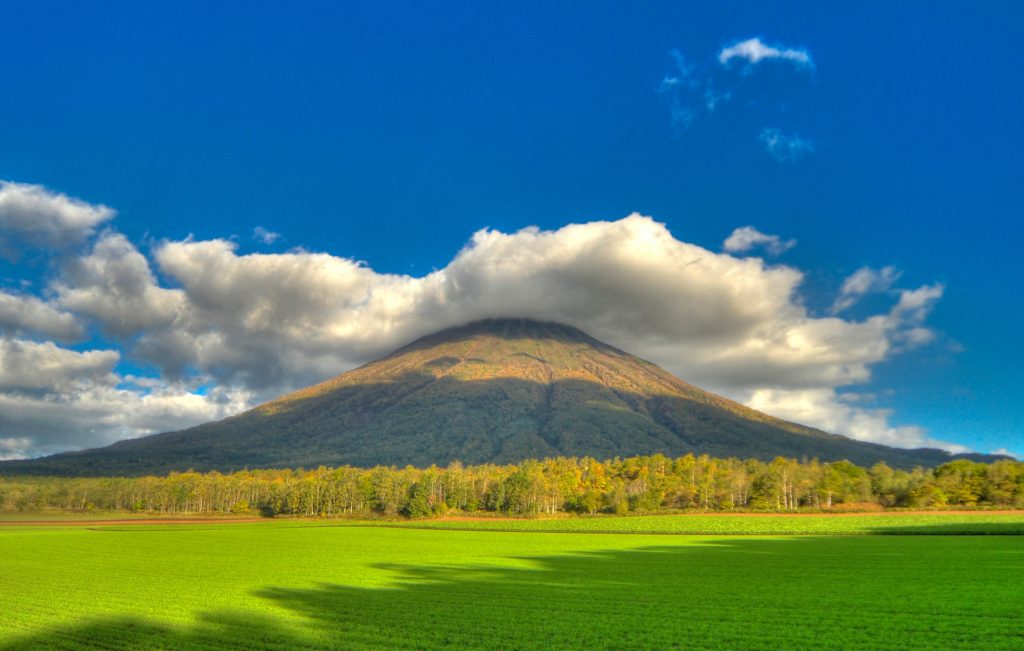 For those of you looking for more intense exercise and a different kind of foliage, climbing Mt. Yotei may be exactly what you want to do. Standing at 1898 meters high, Mt. Yotei requires preparation for a whole-day hike though patches of alpine plants turning red and yellow. A breathtaking panorama view and mystical craters will await you at the summit. No doubt, it'll be a satisfying experience.
Best time to visit: end of September to early October
5. Natural sulfur onsen: Ooyunuma
With hot sulfuric steam rising, Ooyunuma, a natural onsen, offers an exciting backdrop to enjoy the foliage. The white steam from the onsen and the surrounding mountains blazing with color creates a beautiful contrast. Yukichichibu Onsen, another sulfuric onsen, is right next to Ooyunuma, offering an option for a dip while you enjoy the scenery.
Best time to visit: end of September to early October
6. Graceful onsen experience: Goshiki Onsen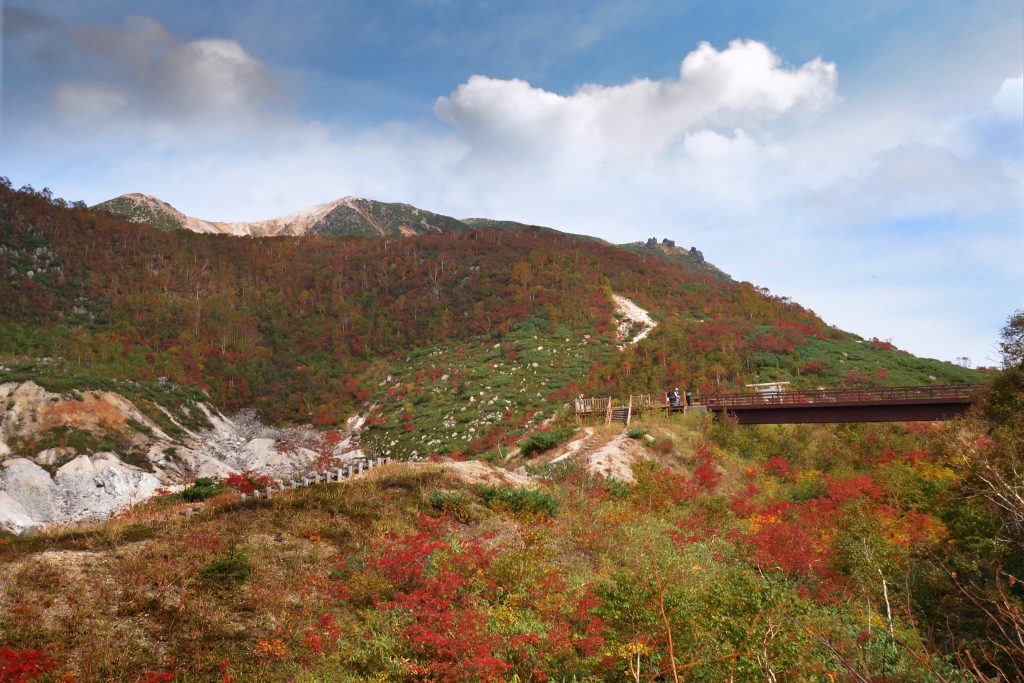 The autumn chilly breeze makes it perfect for a relaxing day at the onsen. Head to Goshiki Onsen, located at the foot of Mt. Niseko Annupuri and surrounded by other mountains in the area. You can take a dip in the onsen while enjoying the view of mountains painted red and yellow by the season. There is also a bridge and an observatory near the onsen where you can stroll and feel the changing season.
Best time to visit: early October
7. Stroll along an award-winning fresh water spring: Fukidashi Park
A scenic park featuring one of the freshest water springs in Japan becomes a pure beauty when combined with autumn foliage. Walk around the park to enjoy the view, take a sip of the fresh spring water, and taste Mizu Manju – a Japanese raindrop cake, that is a round-looking delicacy made from the spring water. From the park, you can also see Mt Yotei, its reflection mirrored in the pond.
Best time to visit: middle to end of October
8. Drive and experience it all: Niseko Panorama Line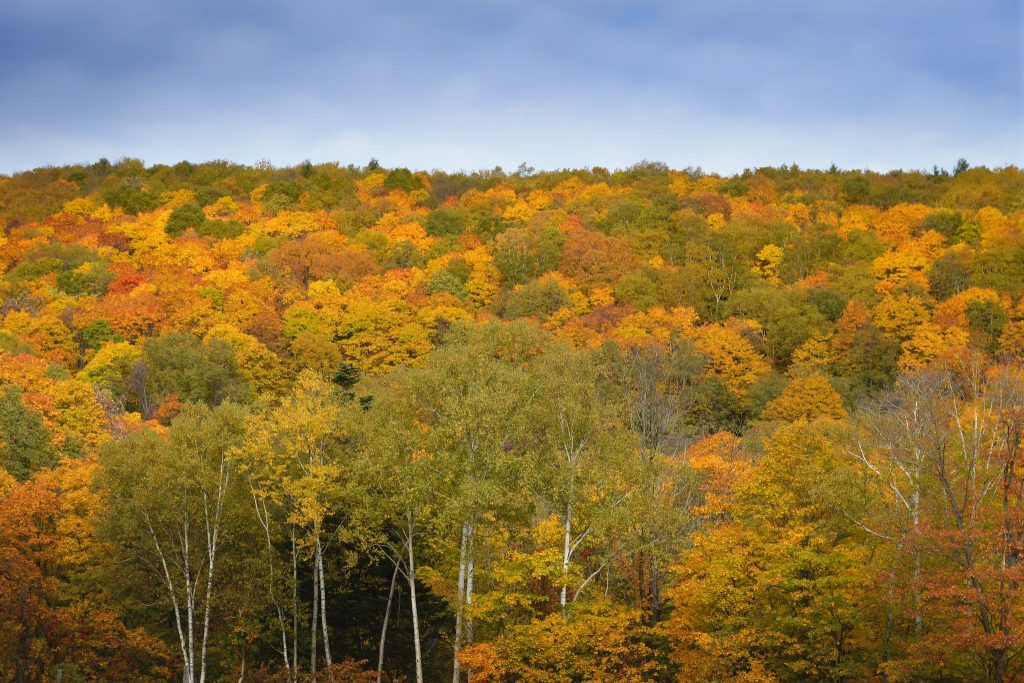 Want to visit multiple places during the foliage season? If so, consider driving along the Niseko Panorama Line, a route that runs through the mountains of Niseko. Just driving through the winding road is a satisfying experience that lets you feel the change of season. Along the way, you can visit Ooyunuma, explore Shinsen Marsh, and maybe even hike one of the smaller Niseko mountains such as Chisenupuri. It's a great option for people who want a bit of everything!
Best time to visit: end of September to early October