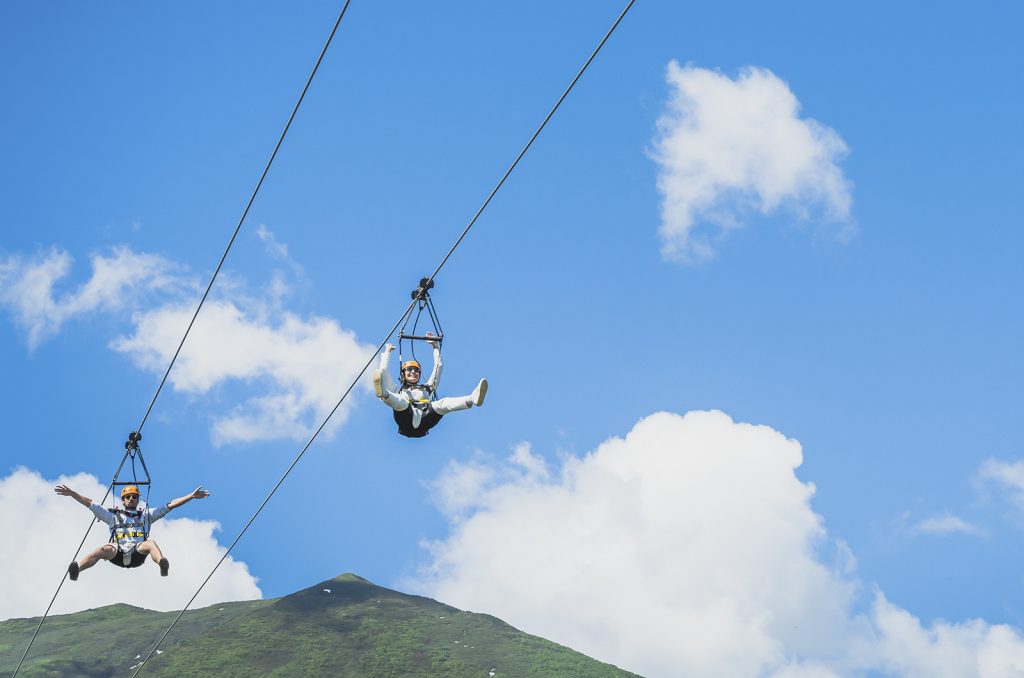 On July 1st, 2022, Niseko Hanazono Resort launched its most thrilling summer activity yet – Hanazono Zip World! It's true, this is the longest zipline tour in Japan. An exciting addition to the plentiful activities available in Niseko's summertime.
Japan's first multi-stage dual-cable zipline experience
Guests will start from Resort Center 308 and jump on Hanazono's luxurious new Symphony gondolas from the resort base to start the 2-hour zip line tour. Guests will be escorted by staff the entire way.
Hanazono Zip World consists of 3 ziplines. Zip 1 and Zip 2 are great warm-ups with shorter lengths and tamer speeds. Zip 3 is dubbed the "Black Diamond Superfly" and boasts an astounding length of 1.7km! This is the longest single zipline in Asia and can reach speeds in excess of 110 km/h. The total zip tour distance will be 2,591 meters in length, the longest in Japan.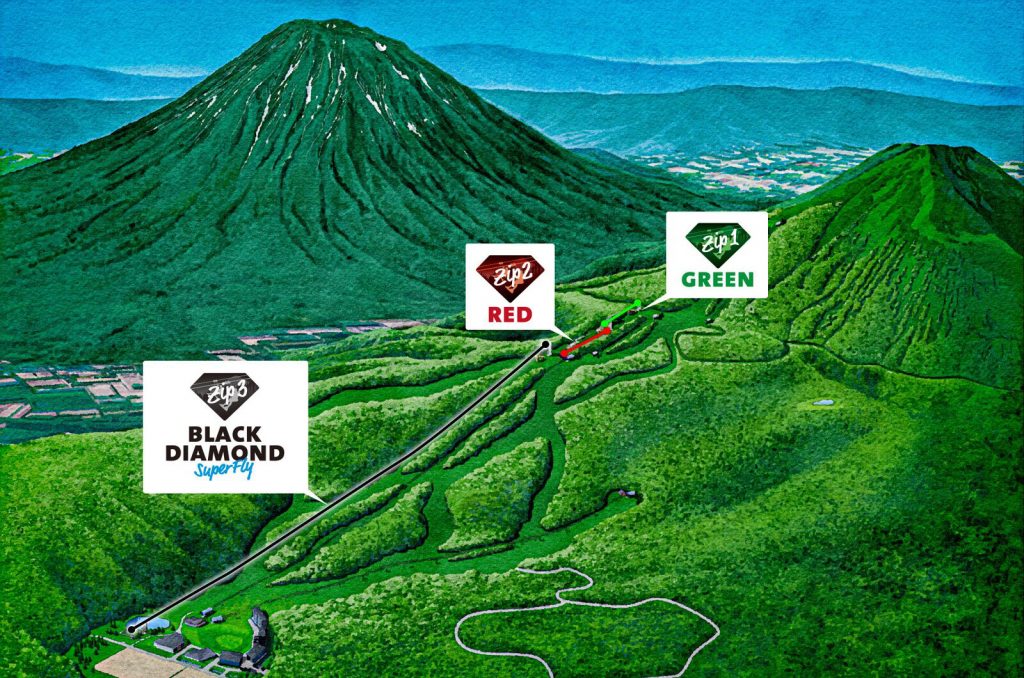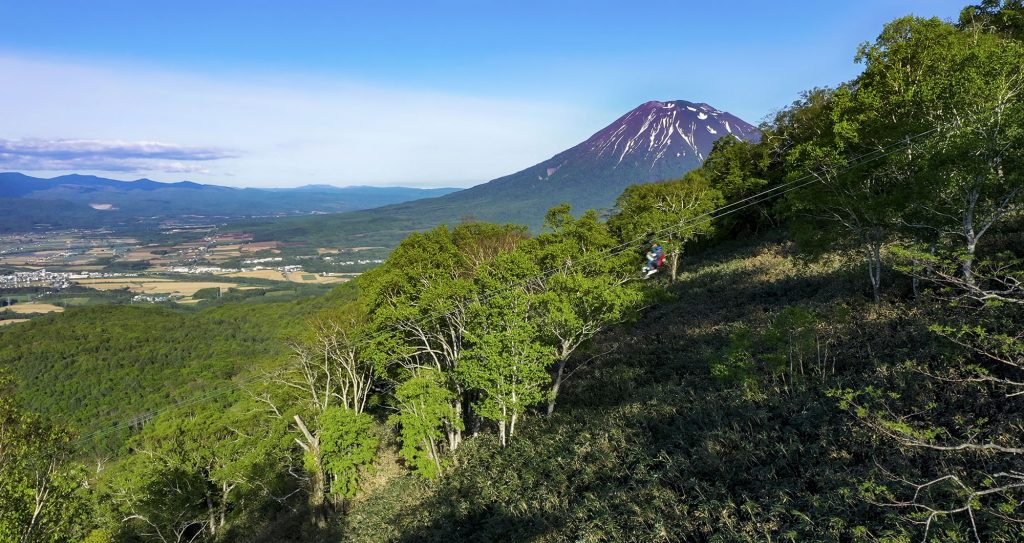 A unique feature is that all zip lines are dual-cabled. This means that you can enjoy the moment with a family member or friend side by side, flying through the treetops and taking in the panoramic views including the powerful Mt. Yotei.
Zip 3, the Black Diamond Superfly is truly an exhilarating experience. Zooming above the trees with 360-degree views is about as close as a human can get to actually flying! Don't be deterred by cloudy or foggy weather either. The suspense of zip lining at such high speed without being able to clearly see what will come next is a different experience that will get your heart pumping. Guests often go back for a second or third ride once they feel the thrill of the longest single zipline in Asia. Take a look at this captivating video of Zip 3, the Black Diamond Superfly!
Hanazono always prioritizes safety, so their state-of-the-art zip line tour is featuring the newest and safest technology available. The 2:1 skyTECH spring braking system developed by Skyline is considered the safest and most robust braking system in the zip line world. It also offers the smoothest ride to date – something you can notice right away if you have experience riding other zip lines.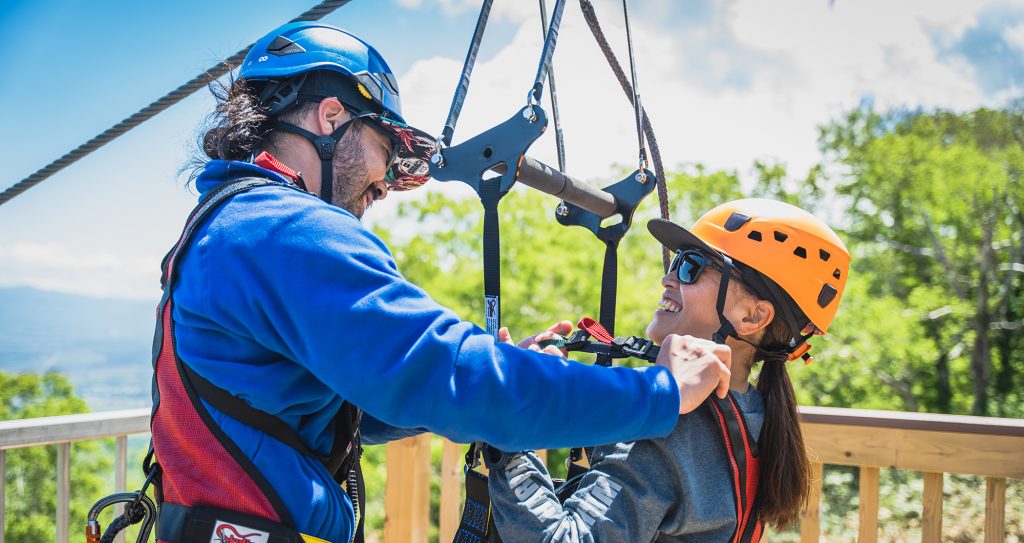 Hanazono Zip World is just one of the major developments that Hanazono has recently created to provide a world-class, all-season resort experience for their guests. Notably, Hanazono's Mountain Lights also opened on July 1st. Take a look at all of the other summer activities and attractions at Hanazono here.