Photo: Evan Wilcox
Rugged coastal cliffs, the freshest sea urchin and fish, and water so blue it rivals the tropics. A day trip from Niseko to the Shakotan Peninsula is a must during summer.
The Drive
Although there are some key attractions you can't miss on the trip, the entire drive from Niseko and along the coast of the Sea of Japan is beautiful. Leave early enough in the morning to allow yourself to stop and enjoy the scenery along the way. In under an hour and a half, you will reach the breathtaking Kamui Misaki (Cape Kamui).
Kamui Misaki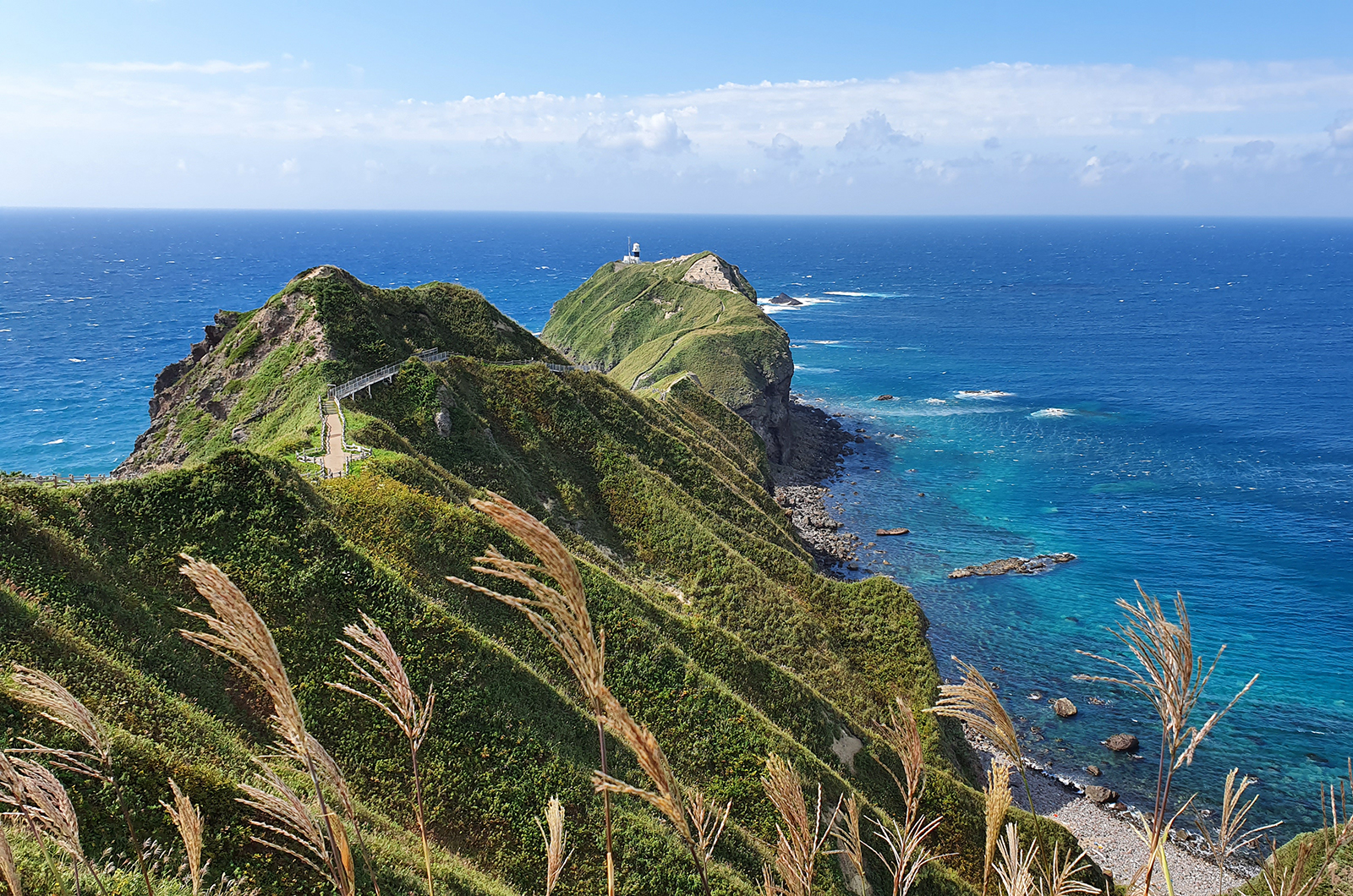 Photo: Evan Wilcox
Cape Kamui aggressively juts into the Sea of Japan, producing incredible panoramic views. A narrow pathway allows you to venture all the way to the tip, giving you different perspectives of the bright green cliffs that fall into the sea. Perhaps what makes Kamui Misaki so special is the water. All over Japan, it is referred to as "Shakotan Blue". The water is so bright and vivid that it makes you question if you are in Hokkaido or on a beach in Okinawa. If you're not familiar with tropical Okinawa, we suggest looking it up to discover how diverse Japan's landscape is!
Try eating Uni (Sea Urchin)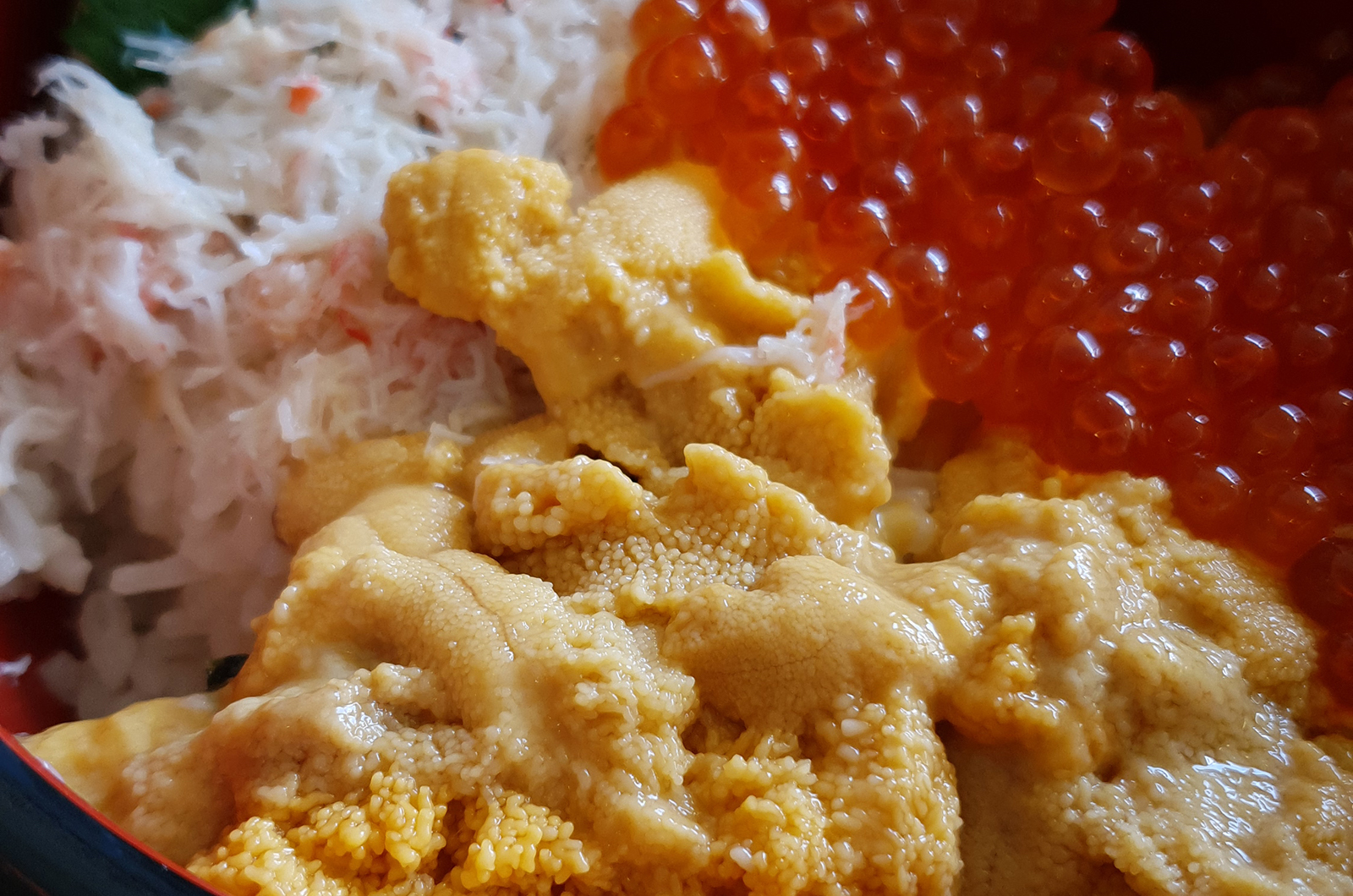 Photo: Evan Wilcox
Have you ever tried sea urchin? In Japan, it is called "uni" and is a delicacy. It may be intimidating for some foreigners to eat as it is not commonly consumed in the western world, however, the creamy taste rarely disappoints. Shakontan is considered by some as the best source of sea urchins in Japan, so don't miss your chance to try this delicious treat. There are many restaurants along the coast selling fresh uni bowls, particularly in the small town of Bikuni.
Shimamui Coast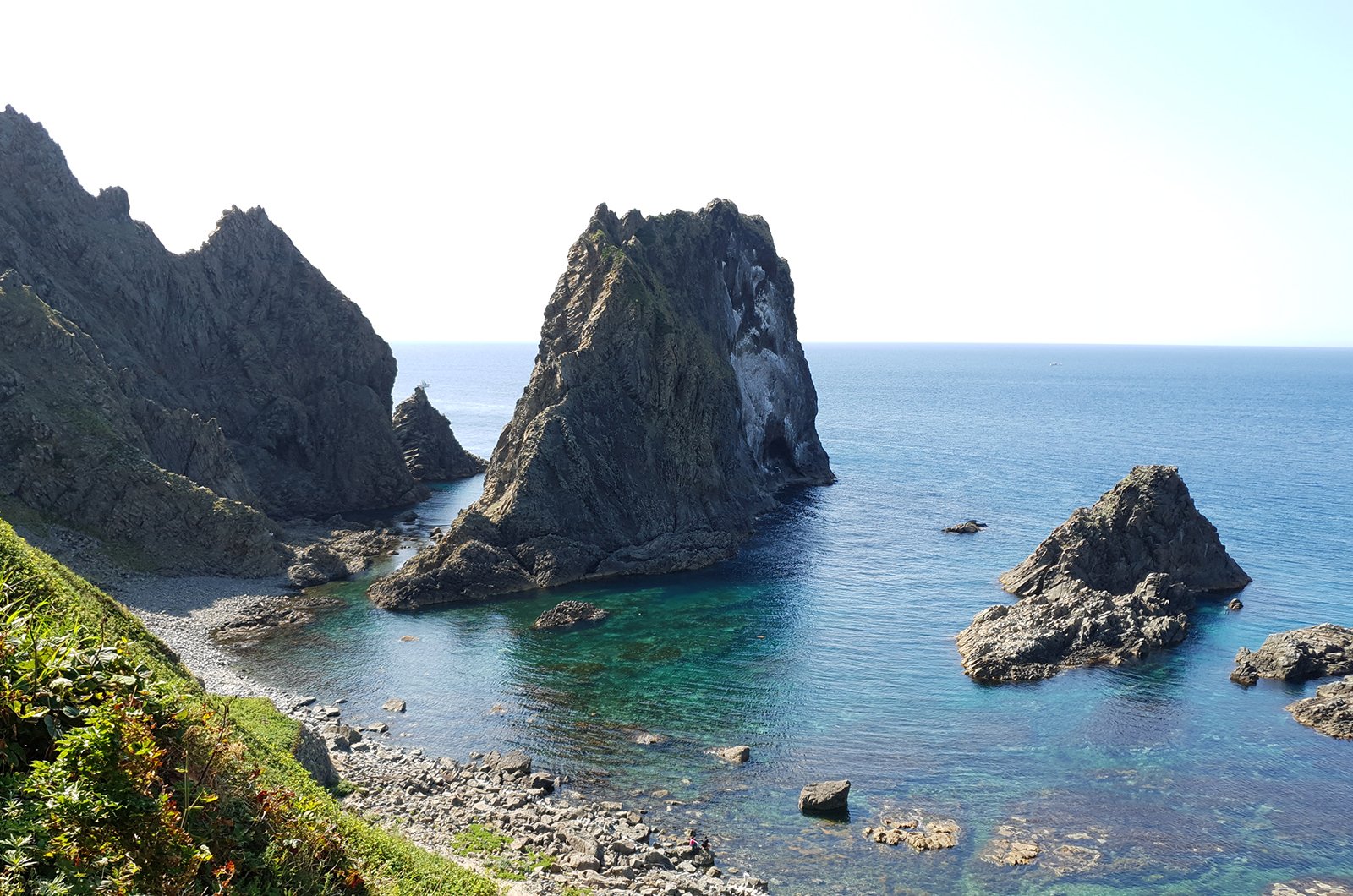 Photo: Evan Wilcox
The Shimamui coast is another breathtaking scenic spot not to be missed on your Shakotan day trip. Park in the visitors' lot and walk through the tunnel just up the hill. You will emerge to an incredible view of brilliant blue and green water surrounded by cliffs and rock formations. Take the steps down to the rocky beach to get a closer look, keeping your eye out for majestic sea eagles in flight. Surprisingly, the water temperature in the Sea of Japan warms up enough for a swim in the summer months. So if you are lucky enough to visit on a sunny afternoon this is the perfect place for a refreshing dip!
Relax in a Hot Spring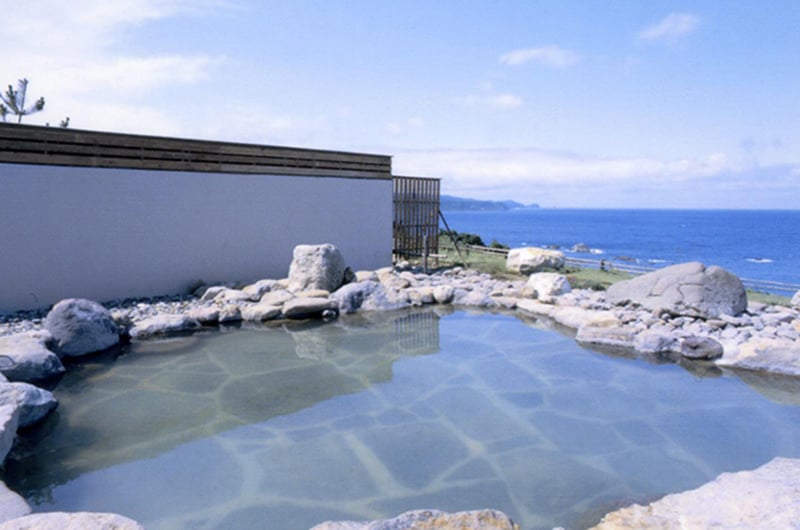 Misaki Onsen. Photo: Good Hokkaido.
End your day tour with a rejuvenating soak in a natural onsen. The Niseko area is blessed with many great hot springs, however, the Shakotan Peninsula is no exception either. Wash the saltwater off yourself from your swim at the Shimamui coast at a nearby onsen. You can find Misaki Onsen and Shiokaze Onsen just a short drive away.
Get the best deals

 

on your perfect Niseko accommodation!