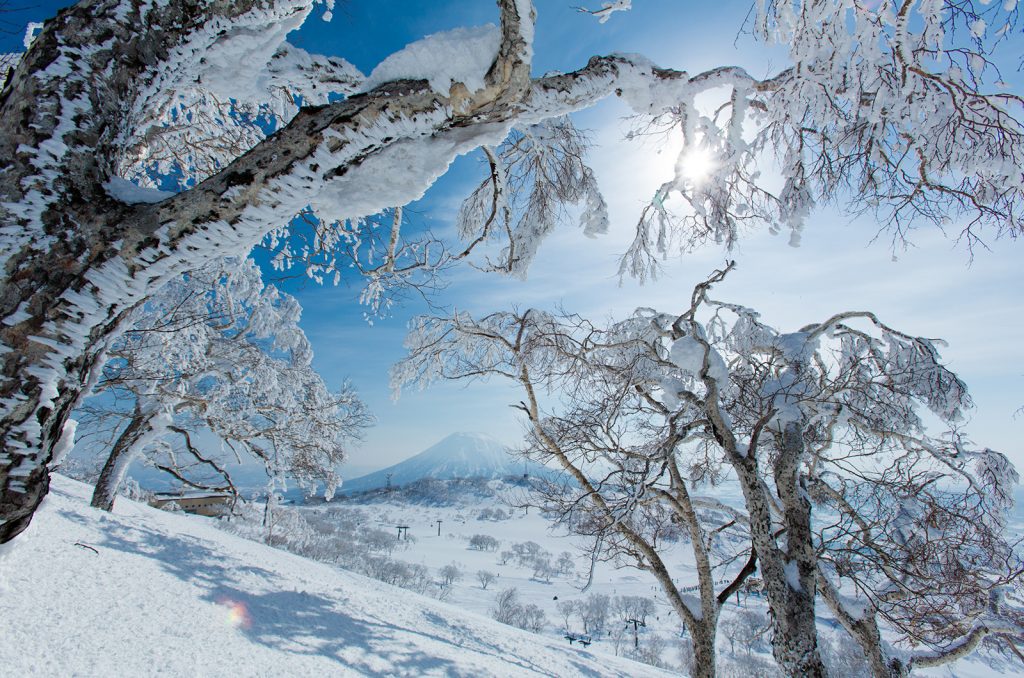 Another La Nina winter in Japan
Niseko's last two seasons have been nothing short of spectacular. Beautifully consistent snowfall gave those who were here some unforgettable days on the mountain. The leading weather forecasters around the globe are calling for a third La Nina winter in a row. La Nina is a natural phenomenon marked by cooler-than-average sea surface temperatures across the central and eastern Pacific Ocean near the equator. Historically, when we see this, the mountains across Japan receive colder temperatures and more snowfall. Get your powder skis and boards ready!
Japan Meteorological Agency Forecast
The Japan Meteorological Agency (JMA) releases a winter forecast each year that estimates snowfall, temperature, and sunshine. We always get excited when this information comes out!
Snowfall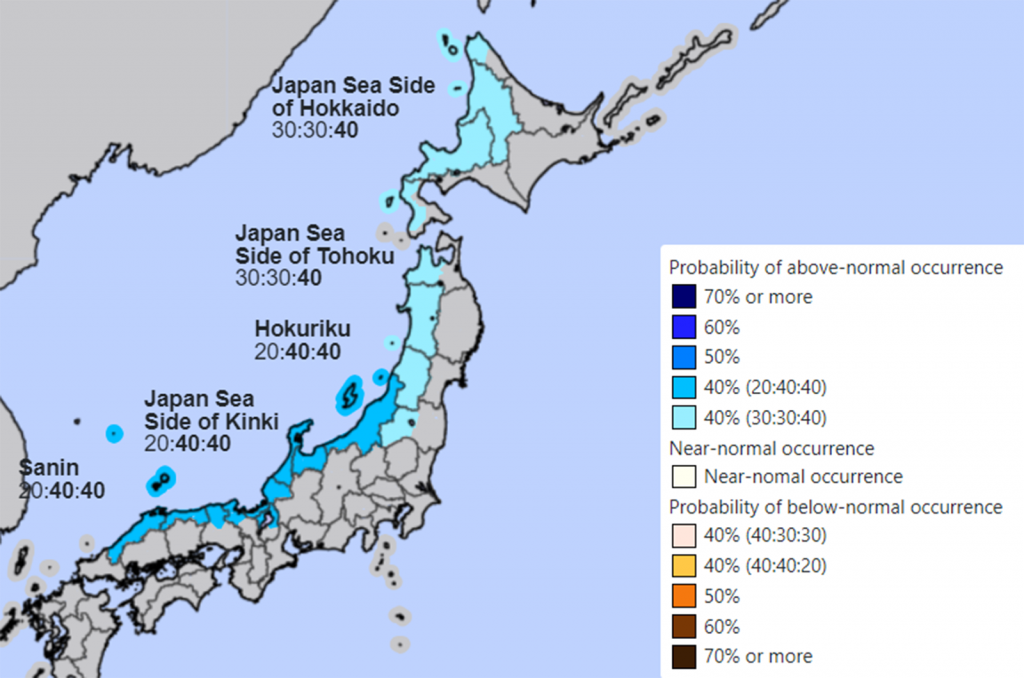 This map is very blue, which is a good sign for powder lovers! Hokkaido is forecasted to have a 40% chance of above-average snowfall. Last year the map was white, meaning a "normal" forecast in terms of snowfall. If Niseko holds true to this, we will see even more than the 15 meters of snowfall we were blessed with last year! Winter 2022/23 looks to be a very snowy one.
Temperature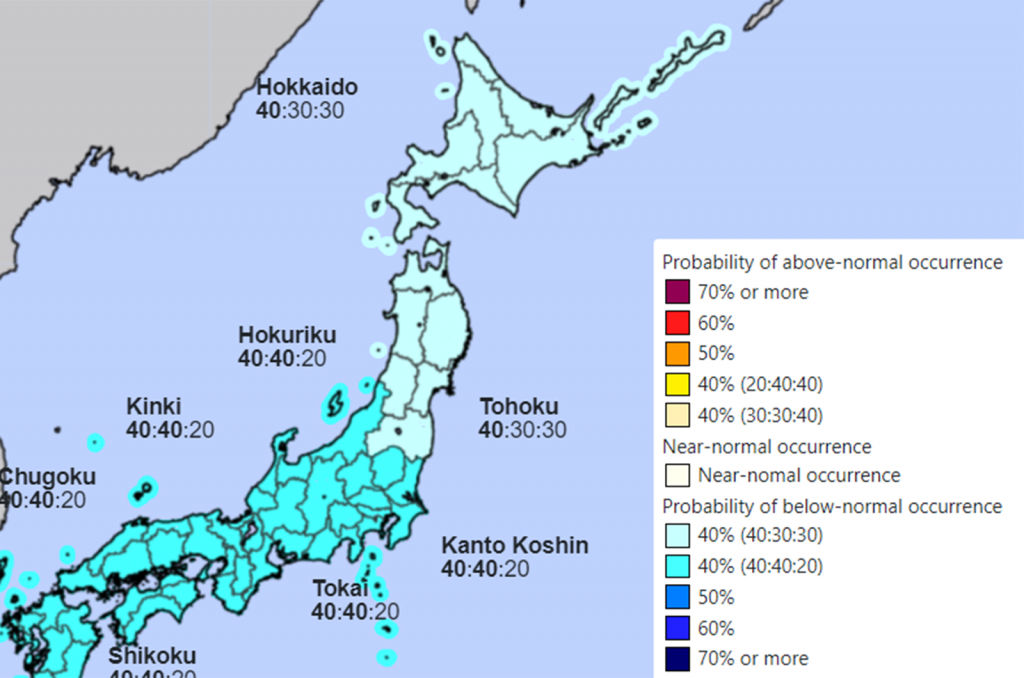 Again, a very blue map! You guessed it, this means that temperatures are likely to be lower than average. Hokkaido is forecasted to have a 40% chance of below-average temperatures. Dry powder is what we are famous for here in Niseko, and low temperatures ensure that the snow will be pristine.
Sunshine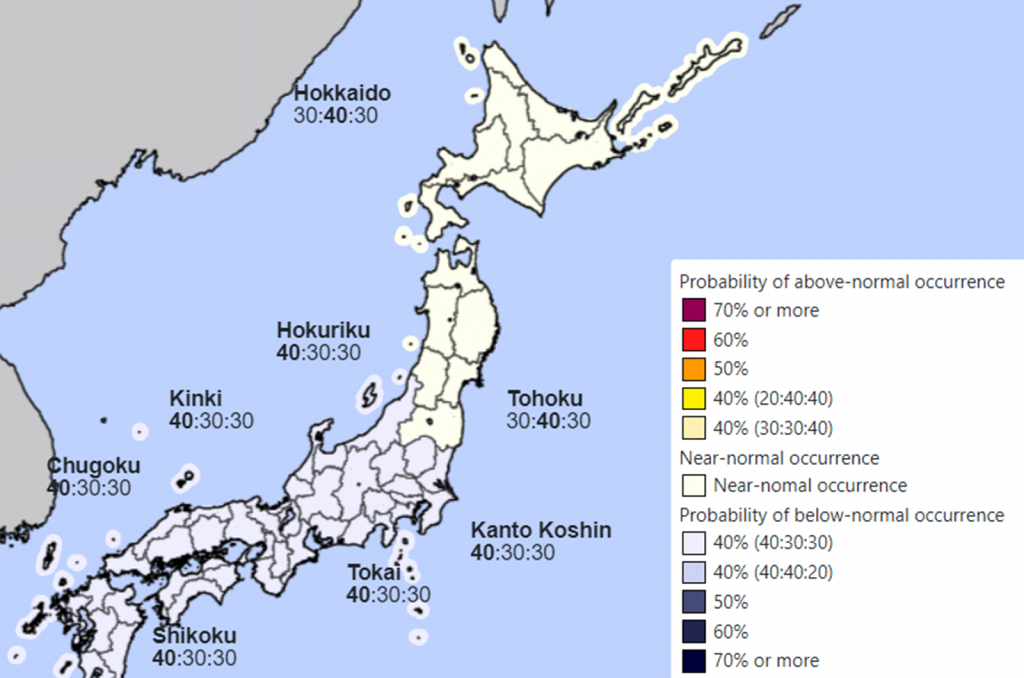 The JMA's prediction for the amount of sunshine in Hokkaido for the upcoming winter is marked by a shade of white, meaning "normal". Niseko's mid-winter skies are often cloudy – but snow can't fall from sunny blue skies! If you want a higher chance for sunny skies on the hill, visit Niseko in the spring. A great time for families, with clearer skies, and fun activities on and off the slopes.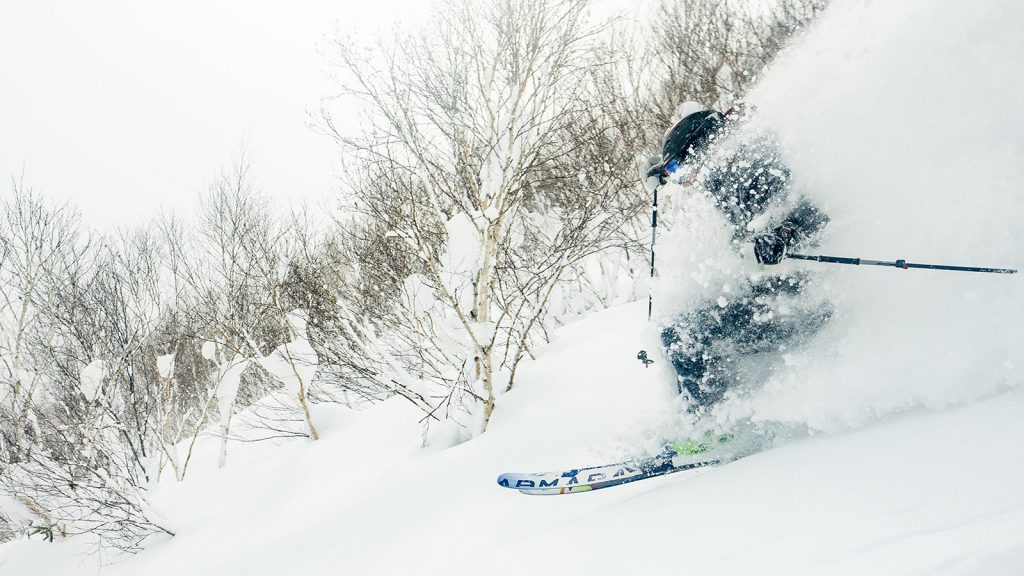 Looking back over recent years, this is the best forecast that we have seen from the JMA! Could this winter be even snowier than the last two? The only true way to find out is to come to Niseko and experience it! However, this forecast gives us something to get excited about as we prepare our winter gear for the powder days ahead.