There is so much to do and to see in Niseko during the summer. Even more than in winter! Niseko's mild and comfortable weather gives the perfect opportunity to enjoy your favorite summer outdoor activity, and the dazzling natural setting enhances every experience. There are too many must-see summer attractions in Niseko to list them all, but here are our top 5.
Mt. Yotei
Often referred to as the symbol of Niseko, Mt. Yotei stands higher than any other peak in its vicinity at 1,898 meters above sea level. Due to this, there is no better way to revel in Niskeo's natural beauty than to go to the top! On the peak sits a crater that holds wildflowers in early summer and stunning fall foliage in autumn. An unprecedented view of the Niseko United ski resorts, Lake Toya, and all of the surrounding landscapes await as an award for those who climb to the top. For those who don't fancy long hikes, this majestic stratovolcano can be appreciated almost anywhere in the Niseko area on a clear day.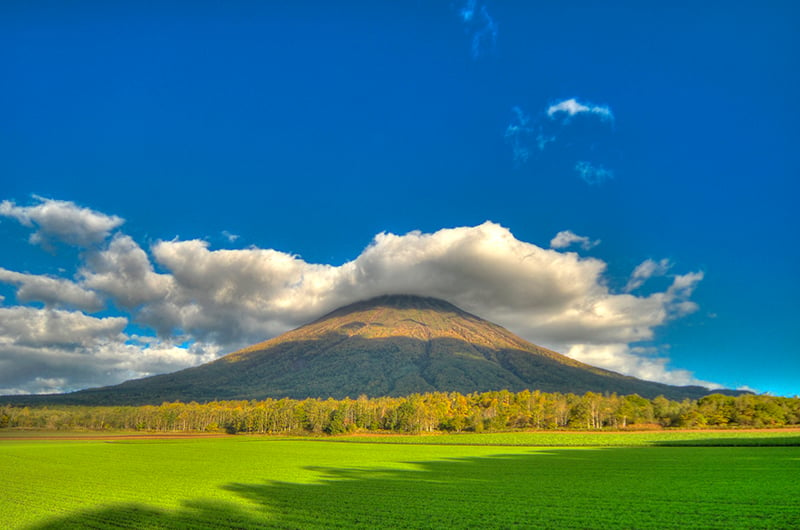 Onsen (Hot Springs)
Before Niseko gained international recognition as being one of the best winter destinations on the planet, it was known for its hot springs by visitors. Niseko is volcanically active, and this heat in the earth is what produces the onsen water that the area is famous for. There are plenty of onsen to choose from all around the Niseko Area, from beautiful hotel establishments such as the Hilton Niseko Village Onsen, Niseko Onsenkyo Ikoino Yuyado Iroha, and Hotel Niseko Alpen Onsen,  to charming rustic baths away from the resorts. Relaxing in a rejuvenating hot spring is the best way to end a summer's day in Niseko. However, make sure you are up to date on proper onsen etiquette.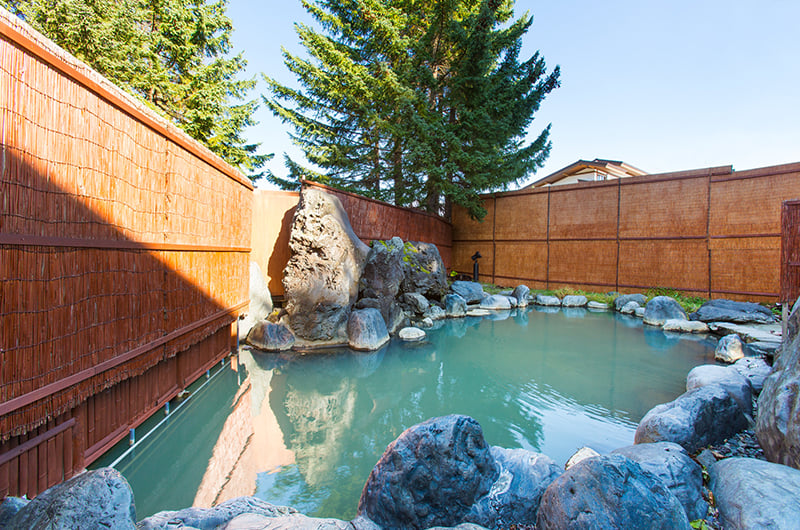 Enjoy Niseko's Freshwater
All the tremendous amounts of snow during winter needs to go somewhere, and it funnels into the Niseko area's pristine rivers and lakes. The "green season" in Niseko revolves around water activities such as fishing, stand-up paddleboarding, kayaking, and rafting tours with HANAZONO Niseko.   Moreover, Niseko's fresh spring water has been rated as some of the purest in Japan. There are several well-known spring water sources where you can take a sip or fill up a whole jug for later! The clean taste is truly refreshing.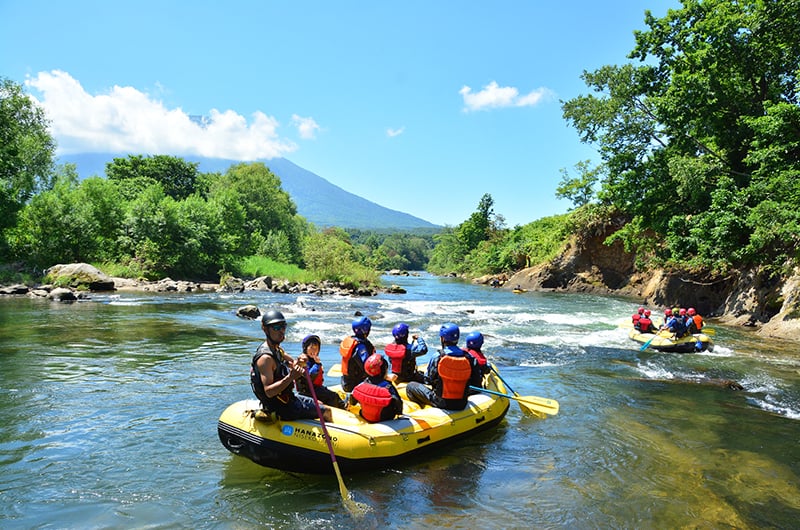 National Parks
Just a short drive away from Niseko are several National Parks and protected natural areas, making Niseko the perfect location to stay for those interested in visiting these gorgeous places. Nearby is Shikotsu-Toya National Park. Comprised of several areas of diverse landscapes, it has something for everyone. Shikotsu and Toya are both lakes formed by a collapsed volcanos from long ago and offer magnificently blue water and green mountain vistas. The renown hot spring and mountainous areas of Noboribetsu and Jozankei are also included in the park. If you enjoy natural landscapes, then the Shakotan Penninsula is a must-see. Again just a short drive from Niseko unveils Shakotans steep green cliffs and strikingly blue water. These vibrant colors explode to their full potential in the warmer months. It's amazing to note that this tropical-like coastline is completely covered in snow all winter. A beautiful transformation.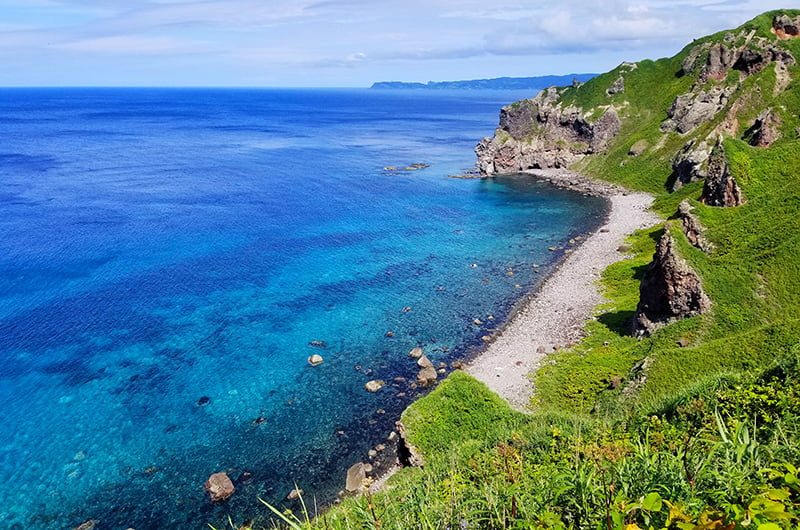 Festivals
Summer is festival season in Niseko and all around Hokkaido. For visitors, it is the best way to experience Japanese tradition and culture that has stood the test of time. Traditional song, dance, and attire are all part of the fun. Niseko's plentiful summer produce are often celebrated at these festivals, meaning that you get to sample the best and freshest food the area has to offer. Each festival has a different theme and forte, from fireworks to potatoes to demons walking through fire, so make sure to check our summer events post to see which one is best for you!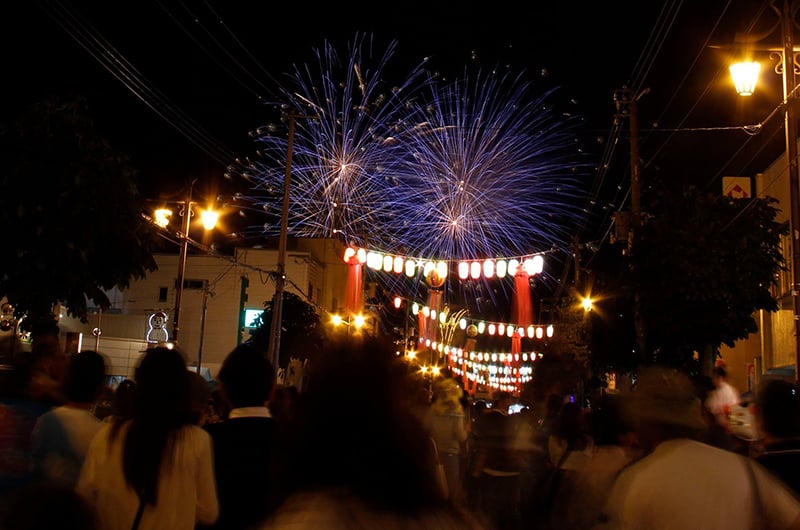 Photo from Niseko Promotion Board