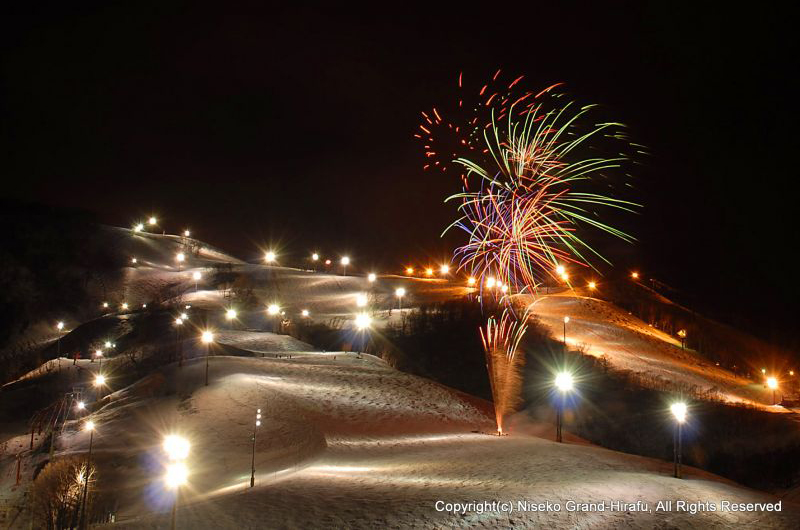 The Japanese love a good celebration, and New Year is one of the biggest. Find out a little more about the culture and tradition behind Japan's end of year celebrations.
Christmas in Japan
Being a country with a very small Christian population, Japanese Christmas doesn't take on the same religious connotations as in Western society, however take a trip to Japan over the Christmas period and you'll still find many of the things traditionally associated with Christmas – festive light displays, Christmas markets, Christmas trees in shopping malls… You'll also find a few uniquely Japanese traditions.
Gifts
Unlike the whole-family present opening sessions most Western households may be used to on Christmas Day, in Japan the gift exchange is usually just between couples and is done on Christmas Eve. Families will usually save the present-giving for New Years, which is a much bigger celebration (more on that soon!). Workplaces will often have a "Secret Santa" style gift exchange amongst co-workers, known as oseibo.
Christmas Cake
When you think Christmas cake, you probably think fruit cake or pudding, right? Well in Japan they have their own version of a Christmas cake. Although not strictly a Christmas-only treat, most stores will sell Strawberry Shortcake around Christmas time – a light sponge cake with whipped cream and strawberry filling and frosting.
Christmas lights
The Japanese love a good light display, and they sure do it well! Around Christmas time you'll find stunning lighting displays in major shopping strips and malls as well as public parks such as Odori in Sapporo City. Otaru (about an hour from Niseko) has a great display all through December and January, and in Niseko you'll find light displays at JR Niseko Station in Niseko Town as well as small displays throughout all the resorts of Niseko United.
New Years
New Years, known as oshogatsu is the most important holiday in Japan. It's a time for families to get together and celebrate, and most businesses will close for a few days. If you're in Japan around this time you'll likely see oshogatsu decorations outsides homes and businesses – They usually feature branches of pine tree, which symbolizes longevity and good luck, and bamboo which is a symbol of good health and resilience. Some of the decorations might also feature fruit such as mikan (Japanese mandarines) or the red berries of the plant called senryo (literally "a thousand coins"), which are symbols of wealth and prosperity.
New Years Eve
This is a time for a traditional family dinner, usually osechi, which is made up of many small dishes that have important meanings for being served. Soba (buckwheat noodles) are also served and signify long life and happiness. At midnight, a visit to the shrine is often made to ring in the new year – this first visit of the new year is called hatsumode.
New Year's Day
A popular tradition is to watch the first sunrise of the new year, known as hatsuhinode. Another significant ceremony is the kagami biraki – translated as "opening the mirror" in reference to the transition from one stage to another – which involves breaking open a sake barrel with wooden mallets and also pounding mochi (rice cakes).
You can experience some of these traditional events yourself if you're in Niseko for Christmas or New Year. Check out our guide to events for more details.