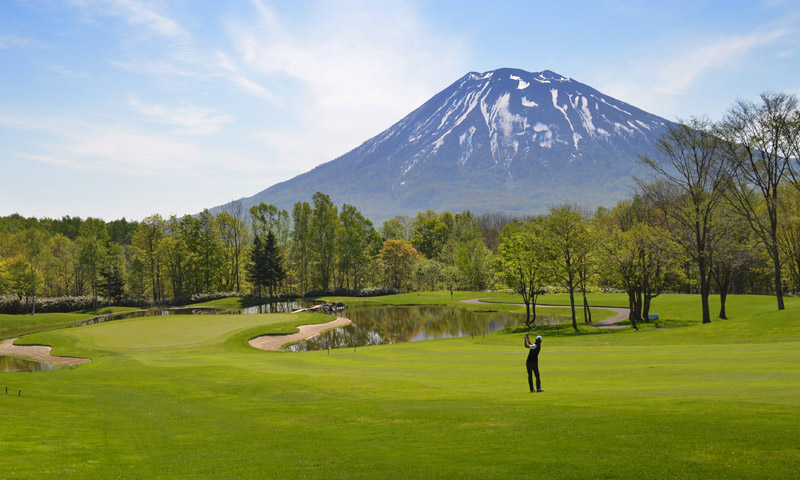 Pardon the pun but golf season is in full swing! Niseko's courses are lush green and the views of snowcapped mountains and volcanoes provides a spectacular backdrop.
There is an incredible variety of accommodation – both affordable and luxury – so why not come across and join us for the special spring golf season?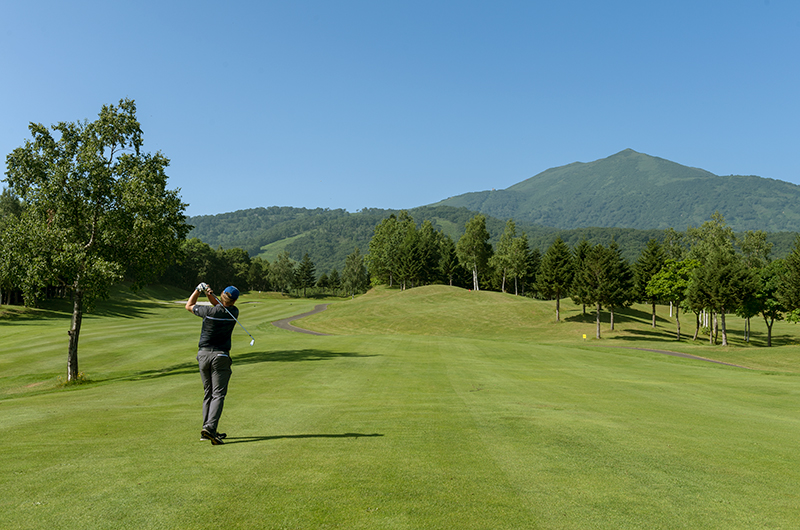 Photo: Aaron Jamieson
Japan's golf scene has long been shrouded in mystery following the country's "bubble era" economy in the 1980s and 1990s when thousands of restrictive, private courses were developed. It was expensive and exclusive and didn't cater to the needs of foreign players, with considerable language and cultural barriers. However, things are changing, particularly in Hokkaido where a relaxed, much more accessible golfing culture welcoming of foreigners has evolved – something that is inherent in the nature of the Hokkaido lifestyle.
Hokkaido's first golf course was developed on the southern tip of the island at Hakodate in 1927, followed by another the following year in Otaru, on the coast due west of Niseko. There are now 170 courses on the island, most clustered around Sapporo and the southwest of the island due to the concentration of population, convenient access, beautiful scenery and regional development around the four seasons resorts offering skiing in winter and golfing in the non-winter months. Golf is undoubtedly part of Hokkaido's four-season fabric and it's always amazing to see the courses emerge from the white fields of winter to become the pristine green fairways of summer.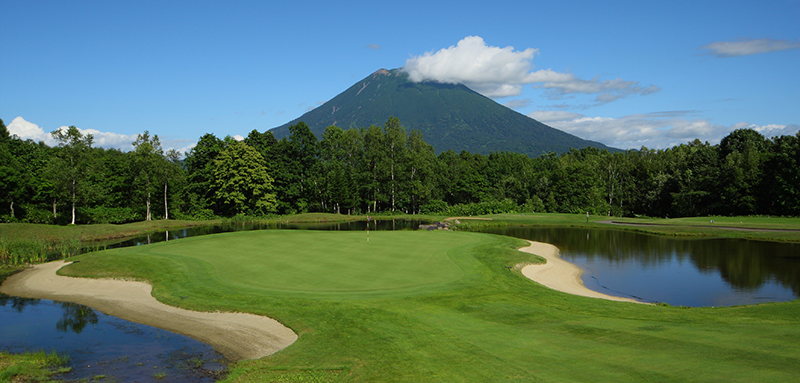 Niseko and Southwest Hokkaido leading the way
Despite its history and incredible array of golf courses, Japan has until now been overlooked as a golf destination. But together with the general boom in tourism to the country and increasing worldwide interest in it, Japan is ready to take its place on the world stage of golf tourism. Niseko and Southwest Hokkaido looks like it could emerge as one of the nation's key golf destinations thanks to the investment pouring into the region on the back of the ski industry.
Year-round resort infrastructure is being developed at a rapid rate, and all the luxury accommodation that has been developed for winter is available to golf visitors on the other side of the year. Add to that a beautiful climate, scenic beauty, affordability, abundance of onsen baths in the Niseko resort area, and incredible dining scene, and you have a recipe for one of the world's most unique and wonderful places for a golf holiday.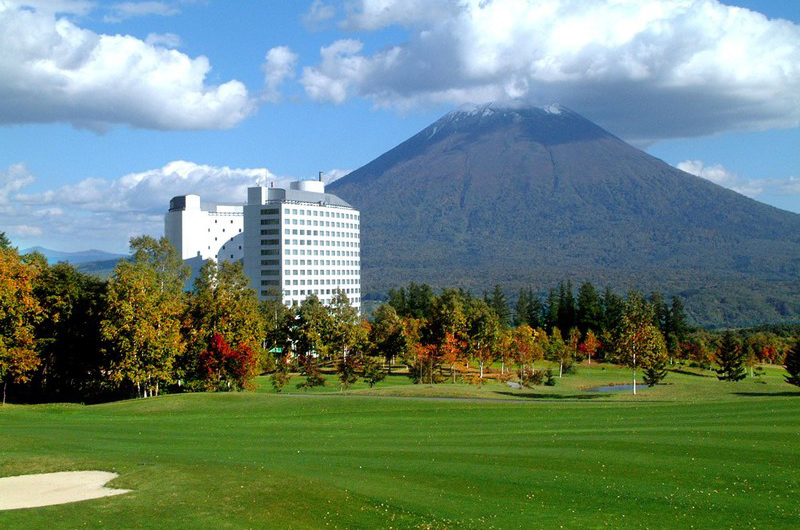 Ease of access
• Two hours transfer from New Chitose Airport
• Two hours from Sapporo city
• Huge range of accommodation – chalets, condominiums, hotels
• Resorts equipped for experienced in catering for international travellers
• Three nearest courses within 10-minutes' drive of Hirafu
• Most courses ¥5000-6000 (US$50) on weekdays / ¥10,000/¥12,000 (US$100) on weekends
Seasons
• Playing season – April to October
• Core period July to September
• Spring – crisp and cool and a chance to catch the cherry blossoms in April/May
• Summer – temperate without extreme heat. Gets light early with dawn golf available.
• Autumn – play amongst the brilliance of autumn colours in October
Bonuses
• All courses are scenically spectacular
• Generally very affordable
• Proximity to courses means you don't have to spend an entire day playing or you may play 27/36
• Unlike the rest of Japan, Hokkaido has 'through play' which means you can play 18 holes without being required to stop for lunch
• Exceptional après golf thanks to Niseko's dining scene and summer produce and seafood
• There are plenty of other tourism opportunities to add to your holiday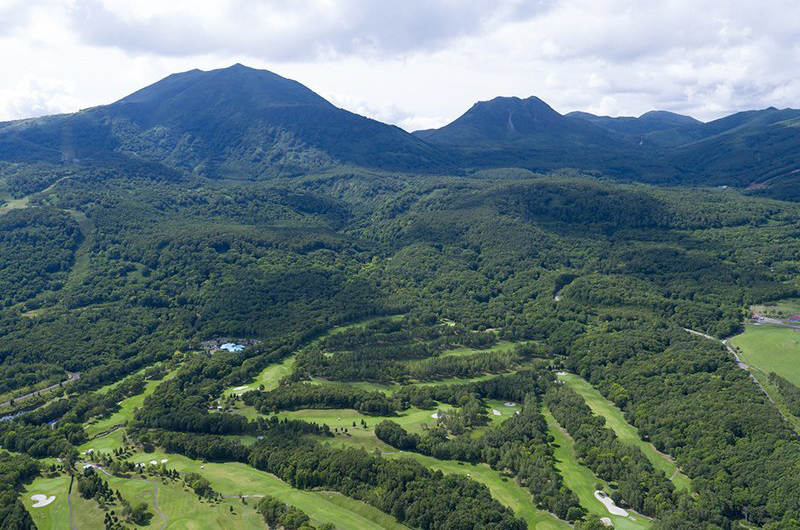 Ski resort courses
There are two courses at the base of the Niseko ski mountain – one at Hanazono and one at Niseko Village (with another incredible Niseko Village-owned course 20 minutes away).
Hanazono Golf has premium club rentals that can be taken to other resorts, something that is quite uncommon in Japan. Plus they have just opened a new club house Mediterranean restaurant Coena which offers a lovely respite after a few challenging holes.
The 6485 yard Niseko Village Golf Course is also ready to welcome visitors who can also stay in a variety of walk-in/walk-out hotels or townhouses.
Author John Barton is the Director of Vacation Niseko and a former golf teaching pro who has been living in Niseko for 10 years. Get in touch with John to help you plan your Niseko golf holiday via email at
[email protected]