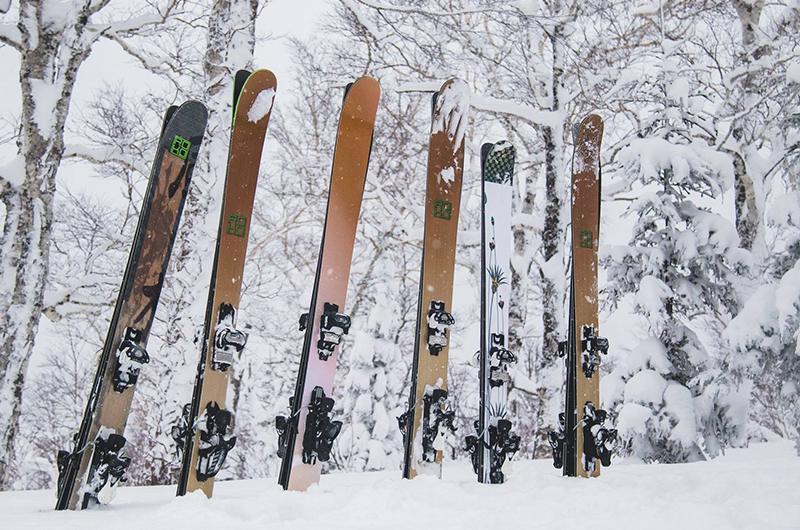 Photo: Roko Skis
Have you ever considered that your skis or snowboard were probably designed for conditions on the other side of the world, where riding deep dry powder is a luxury, not an everyday fact of life?
When you think about that it's easy to see your mass-produced snow craft may not be the perfect fit for Niseko's constant deep snow.
Fortunately there are several ski and snowboard manufacturers in Niseko, and visitors can rent or buy skis and snowboards that have literally been designed and tested for Niseko's unique powder conditions.
Furthermore you may be able to talk direct with the makers or experienced locals who can assess your height and weight, see footage of your skiing/riding style, and then discuss what sort of shape, length and flex combination would suit you best and potentially have a ski custom made for you.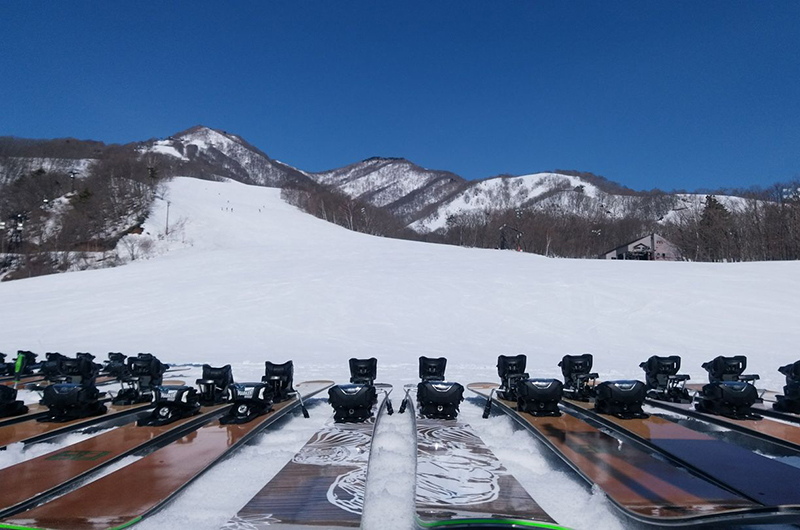 Roko Skis
Founded in 2017, Roko Skis has its factory located in a wing of the rustic old train station in the heart of downtown Kutchan, just beyond Hanazono. Here you can meet direct with the ski shaper and discuss what you're looking for in your ski – do you ski aggressively and want a hard charging ride, or are you a cruiser and want something softer and more playful?
Mixing up these variables with lengths and widths to suit your own height and weight, and you can literally order a ski tailor-made for you. You can even choose or design your own custom graphics! Get in touch with the team at Roko to discuss timing your desires and timing – you may be able to get your skis designed before you arrive, or meet with them at the start of a trip and have them ready by the time you go home.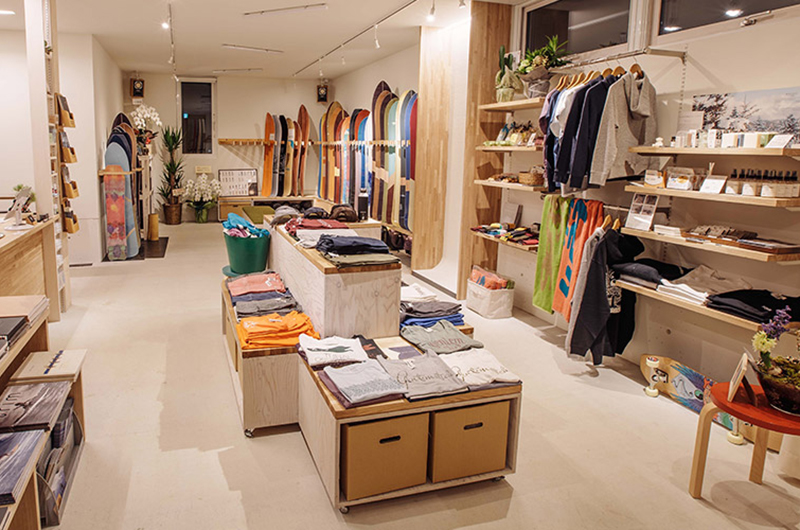 Gentemstick
Gentemstick is a local icon. Born in Niseko in 1998, these beautiful looking, directional shapes have played a major role in revolutionising snow surfing across the globe. They're designed specifically for riding – or surfing – the mellow, deeply powder-covered contours of the mountains of Niseko.
While you can't get a Gentemstick custom-made for you, there are 44 models that come in all different shapes and sizes and are designed for different conditions and riding styles. You can talk to the staff online or in person at the legendary Gentemstick Showroom in Kabayama on the outskirts of Hirafu. After you tell them what you're after and they ask you a few questions, they'll be able to narrow it down to several models for you to focus in on and ultimately choose.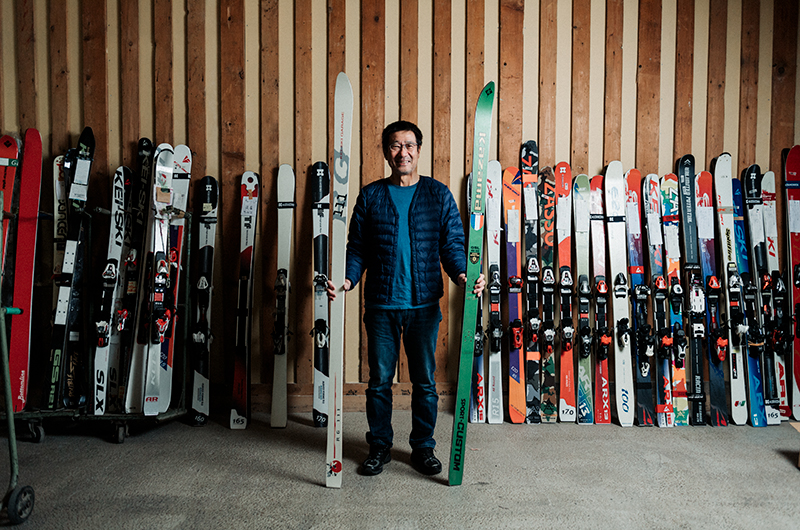 Photo: Aaron Jamieson
Kei Ski
Kei Ski is one of only two high-performance ski manufacturers in Japan. Founder Hideo Komori is a former top national ski racer, and Kei Ski now specialises in making performance custom skis ¬– their quality proven by his models having won national titles. His company recently moved from Sapporo into a beautiful old stone warehouse in Niseko Town.
Komori-san is currently in a research and development phase for the ultimate Niseko powder ski – something that will provide ultimate performance in Niseko's powder. As well as top end skis, he has also designed what could be the ultimate beginners' ski – the Escort – which has a very short tail making it easy for beginners' to stop, get into the snow plough ("pizza") stance, and graduate to parallel. You can visit the Kei Ski showroom inside a beautiful historic stone warehouse in Niseko Town.