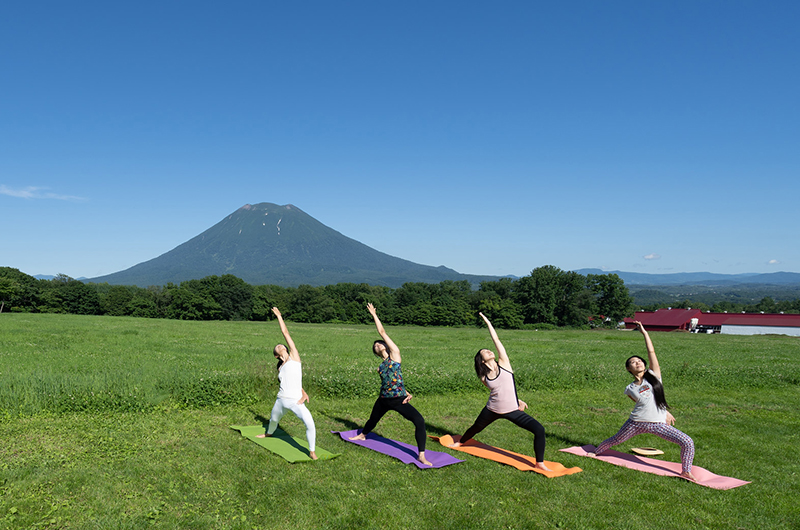 Niseko is blessed with incredible nature. Silent forests blanketed with snow in winter, and a green explosion of growth paired with perfectly mild temperatures in summer. What goes hand-in-hand with beautiful natural landscapes? Yoga! Due to this, Niseko has a rapidly expanding yoga culture with classes and events happening all year round.
Summer:
Summer is undoubtedly the best season for yoga in Niseko due to the simple fact that you can practice anywhere. Sunny skies, low humidity, and just the right temperature outside make it the ideal environment for any outdoor activity. Thus, the locals are getting creative and starting events such as the Niseko Yoga Fest happening on July 26-28.
The Niseko Yoga Fest happens once a year and brings together the best yoga instructors in the area to pass on their knowledge through practice. A little from the Niseko Yoga Fest Website:
"We have started this Yoga Fest to let the locals know about the different types of Yoga that is taught in Niseko.  We also wanted to bring people together practicing yoga in various locations where they can appreciate the rich nature of this place.  
Now we are aiming to make this event bigger and easier to access for people from all over Hokkaido and Japan so that everyone can come to Niseko to enjoy this amazing location to practice Yoga!"
Click here to learn more about other summer events including Niseko Yoga Fest.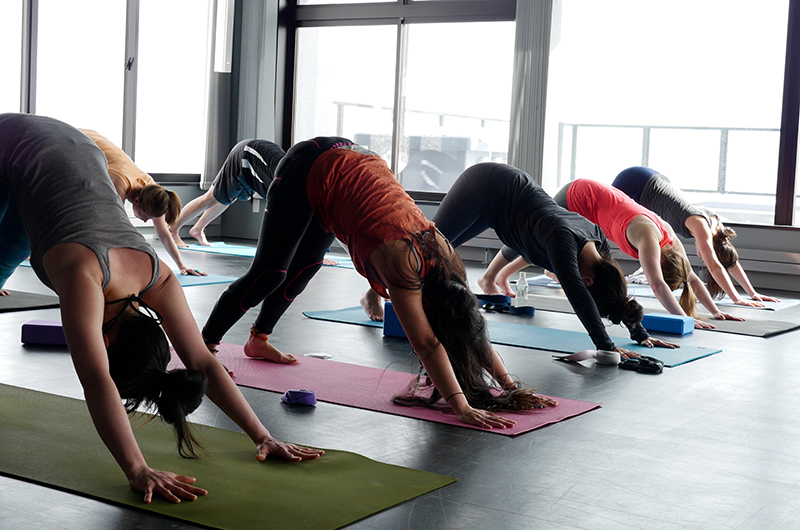 Photo from Niseko Tourism
Winter:
Many professional ski and snowboard athletes have embraced yoga for its health benefits. Keeping their bodies strong and flexible to perform at their best. It can also help alleviate the soreness that comes from riding the world's best powder all day. Due to this, yoga programs in winter have recently taken off in Niseko. The focus of the yoga program can be to strengthen and recover from a big day on the slopes or even to simply relax the mind while surrounded by the crisp white scenery out of the window. Niseko Powder Yoga has been operating for many years in the area and has classes tailored to all levels.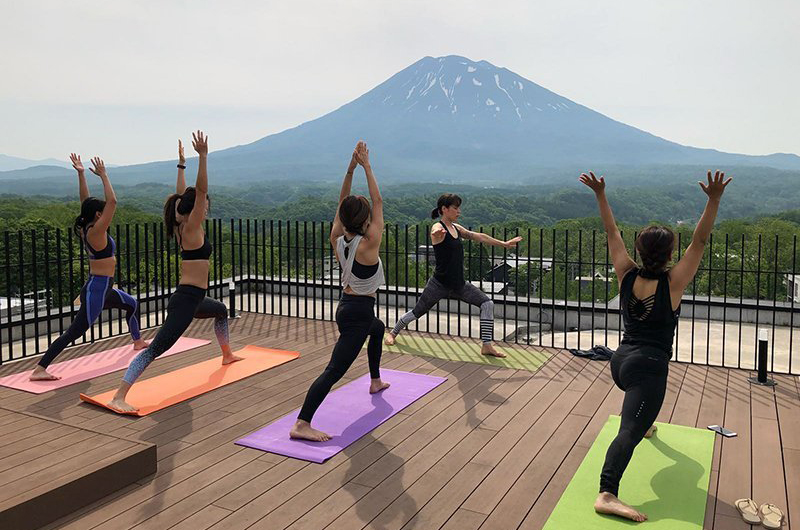 Yoga Retreats:
Niseko serves as a premier location for yoga retreats as well. Yoga retreats are gaining popularity around the world for both leisure and professional gatherings, and Niseko is expecting to see great growth in such programs being based here in the future. Many accommodation providers in the area have perfect spaces to host these functions and are eager to welcome yoga retreat programs. Niseko has all the ingredients to become a yoga hub for both international and domestic visitors.
Want to stay up to date with all things Niseko? Sign up to our Newsletter!