The third installment of our "Where to stay in Niseko" series is the one-and-only Hirafu Village. Some call it "the beating heart of Niseko" as it is home to the most development, shopping, and restaurants in the Niseko resort area. 
Amazing Accommodation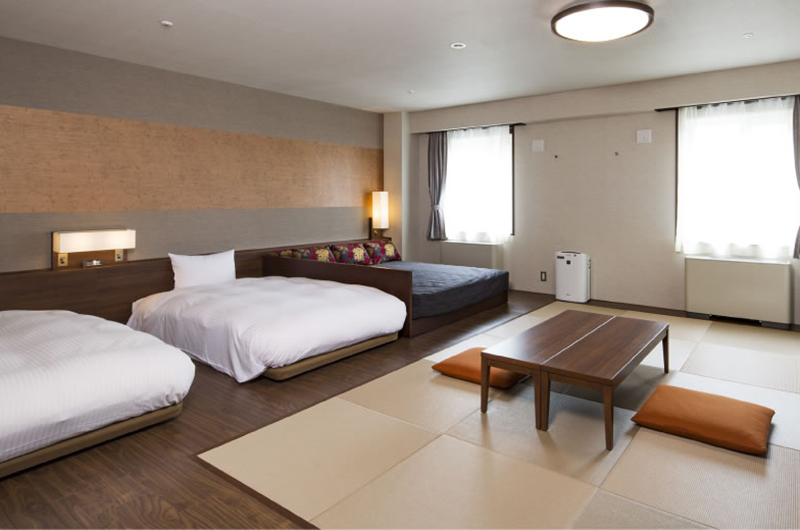 A combination of western and Japanese style at Hotel Niseko Alpen
The Hirafu Village was the first base area of the Niseko United resorts to see large developments, and it hasn't slowed down since! This unique village offers accommodation for all types of visitors. Luxurious ski-in ski-out penthouses with private hot springs on an outdoor balcony, and backpacker lodges for budget ski travelers. You can find everything in the Hirafu Village within walking distance to the ski lifts. One of our favorite places to stay is Hotel Niseko Alpen. The closest hotel to the .Base Ski Center and Ace Quad Lift #2, Hotel Niseko Alpen offers a rejuvenating onsen and a hot stone spa, as well as a few restaurant choices that take advantage of Hokkaido's seasonal food delights. Hotel Niseko Alpen boasts the best amenities in Hirafu at a great value.
Food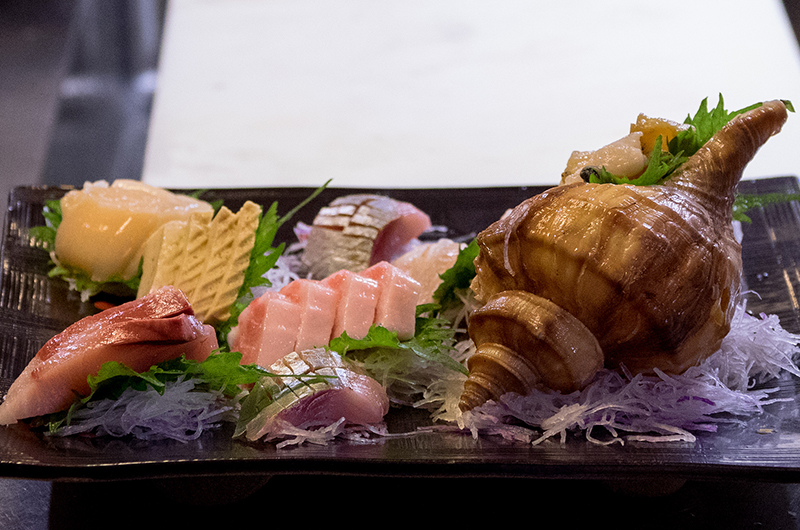 The only perk of staying in Hirafu that can rival the accommodation is the food! A plethora of food choices within walking distance await guests who stay in the Hirafu Village. Again, the selection varies widely. Michelin Star restaurants with more courses than you can count, as well as several delicious food carts for travelers on a budget. Hirafu also sports convenience stores that are open 24 hours a day so you can pop in for a midnight snack. Don't miss out on Grand Hirafu's on-mountain restaurants either! Delicious and well-priced, the on-mountain restaurants are a perfect way to take a break from skiing and warm up.
Nightlife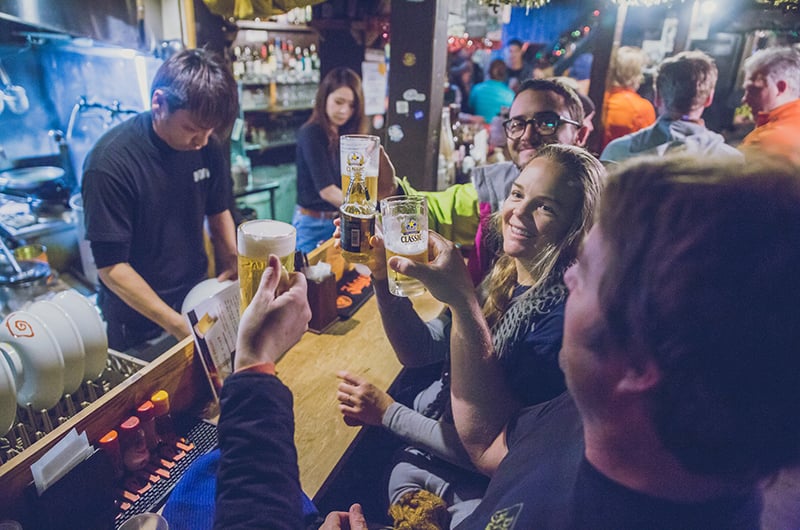 The typical Japanese ski resort lacks entertainment after dinner hours. However, Niseko is breaking the mold on a traditional Japanese ski holiday by offering many bars, restaurants, and clubs open late! The highest concentration of nightlife can be found in the Hirafu Village. Boutique cocktail bars with talented mixologists. Smoky local establishments with darts, pool tables, and cheap drinks. Larger venues with DJs and dance floors for those who want to boogie the night away. No matter your style of nightlife, there is something that matches your style in the Hirafu Village.
Skiing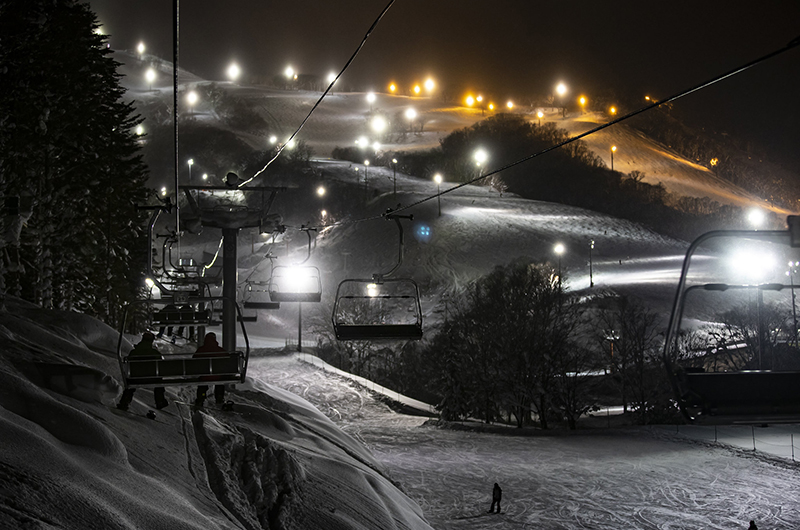 One cannot speak about the benefits of staying in Hirafu without mentioning the marvelous skiing! Niseko Grand Hirafu is the largest ski resort of Niseko United, offering the most lifts and in-bounds terrain. Suitable for first-timers and advanced powder riders, Hirafu is a great place to start your day on the slopes. On top of that, Hirafu spins its lifts until 8:30 pm and lights up the slopes with giant floodlights. Fresh snow and well-lit slopes make for an unforgettable night skiing experience and many regard Hirafu's after-dark operations as the best night skiing in the world!
Convenience 
A simple yet important reason to stay in Hirafu is convenience. If you need to pick up some new snow gear, there are numerous shops close by. Buses cycle through the Hirafu intersection often and can quickly take you to other areas around Niseko. Rental equipment, hot springs, ski lifts, and delicious food options are all close by, so you can relax on your holiday without the need to rent a car.
Get the best deals

 

on your perfect Niseko accommodation!